ECO CONSCIOUS CELEBRATIONS IN NOOSA
Donna and Adam – cue the tears… when we saw the photos from Joey and Jase – and the emotions they managed to capture…Perfect. We always love to see not only our florals but how the whole day unfolded for our couples- we feel so close to them and their day.
Donna and Adam had a rough vision and colour palette for their day, but at the same time were so flexible and went with all the punches that COVID threw at them.
Donnas bouquet was a collection of natives and grasses and wildflowers, perfect for a relaxed beach ceremony and intimate reception. This wedding was a joy to set up and we loved being a part of it.
The couple were passionate about minimising the environmental impact in all parts of their wedding day. We took special consideration to create only foam free floral designs in reusable vessels and used local and Australian suppliers- so the flowers didn't have to travel as far and or be so heavily packaged. We have received great support from our local suppliers in providing florals and foliages with no plastic wrap or packaging.
What we do in the Willow Bud studio to be as environmentally conscious as possible:
-Buy local where possible
-Ask our suppliers to provide florals plastic wrap or packaging free
-Recycle all our soft plastics and other recyclable items
-Mulch our green waste
-Use rainwater collected on the property for all our water in the studio.
-Re-use plastic trays and bases as much as possible.
-Create floral foam free designs using florals frogs, test tubes and wire as much as possible
-Design raw stem buttonholes which utilise little to no plastic tape as opposed to a fully wired design.
-Deliver bridal bouquets in repurposed boxes that the flowers arrived in.
-Transport our vessels and tools in reusable trays and recycled packaging.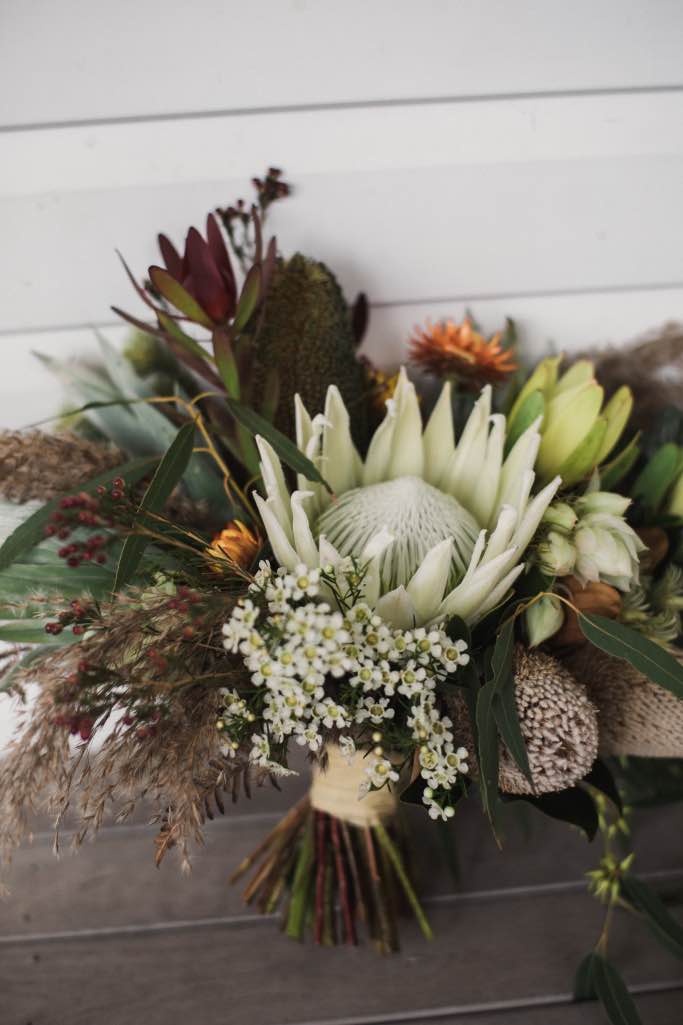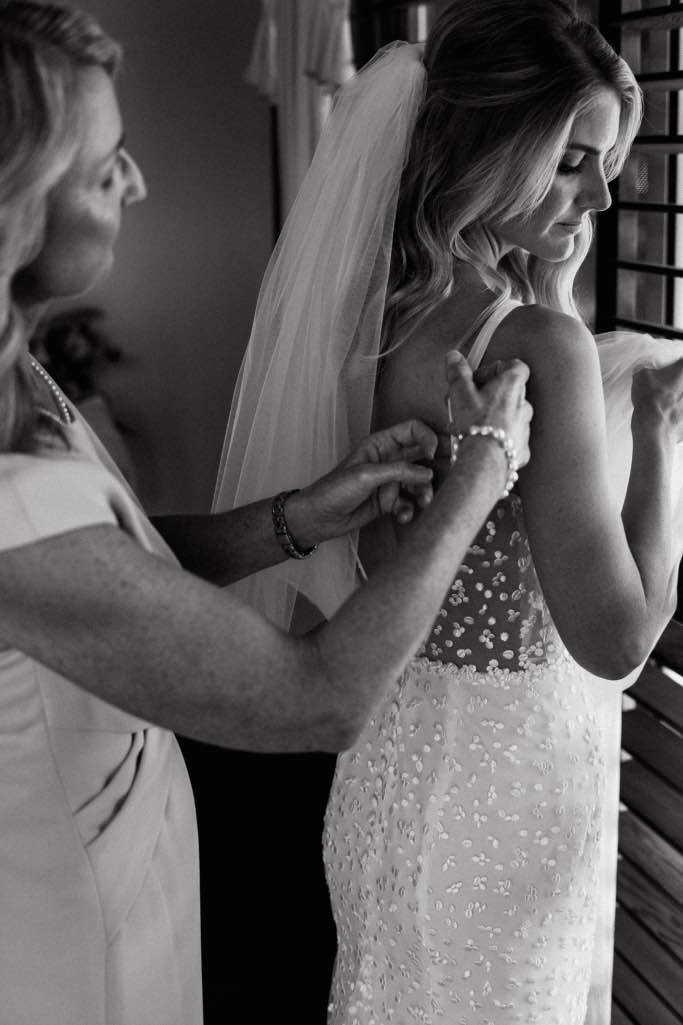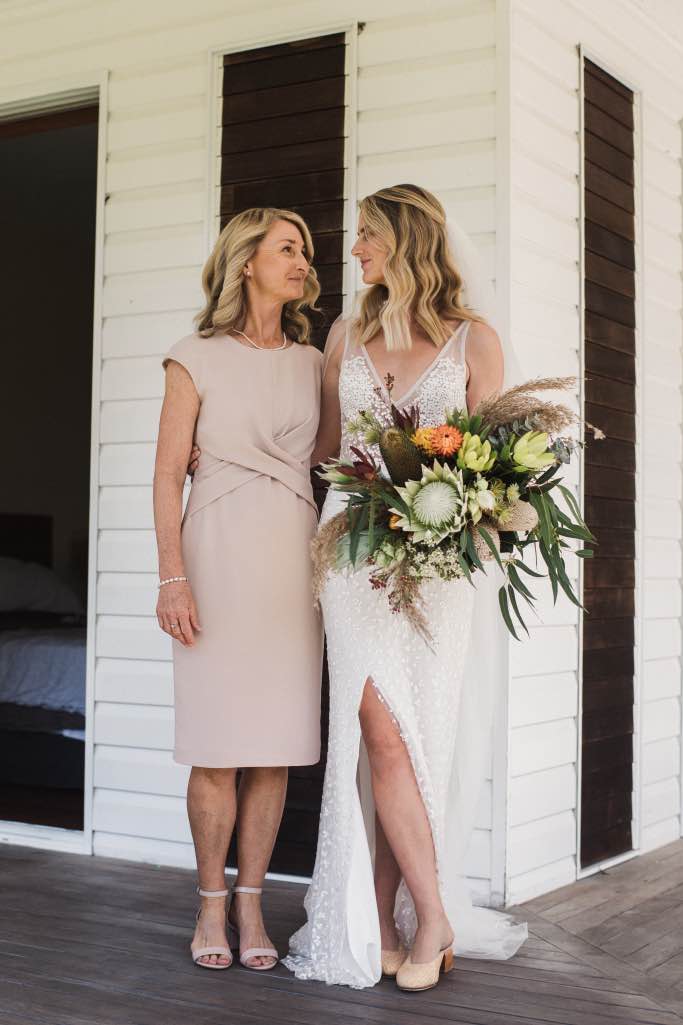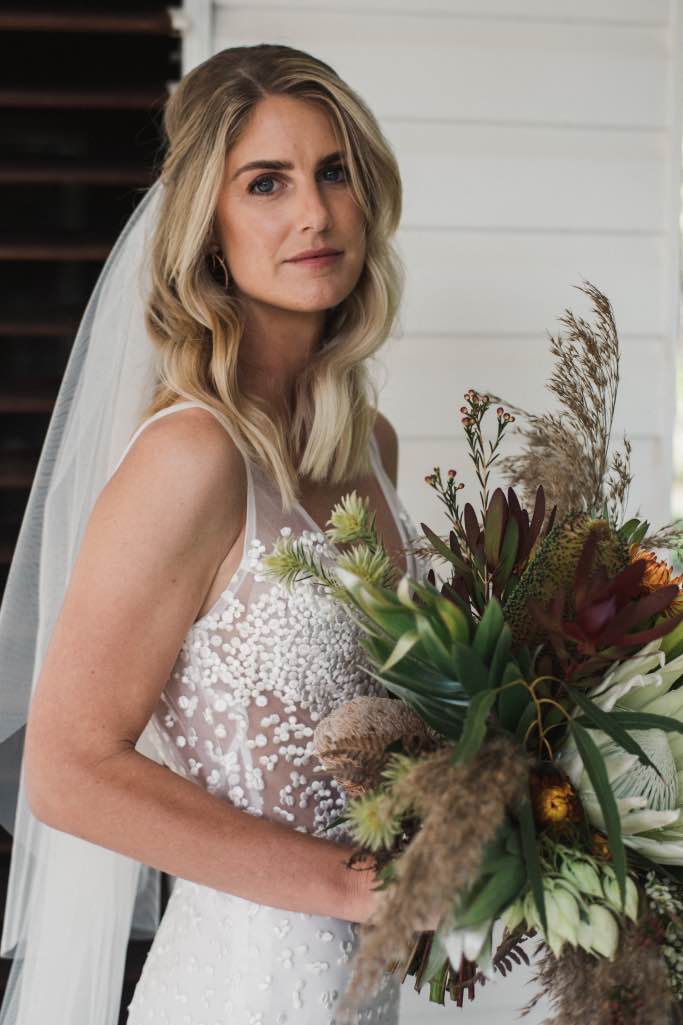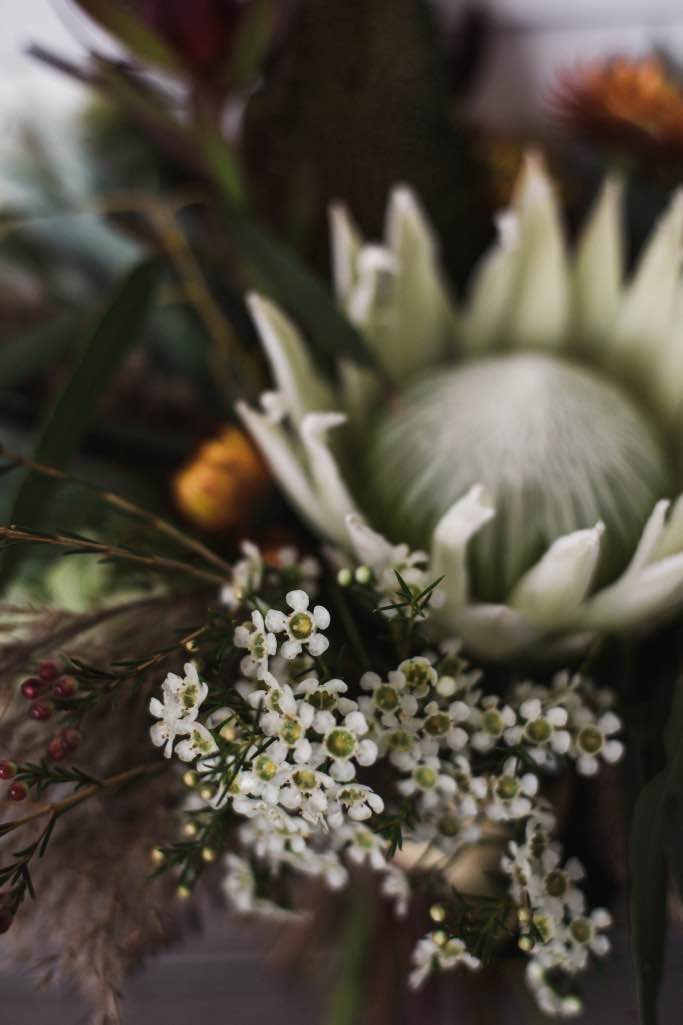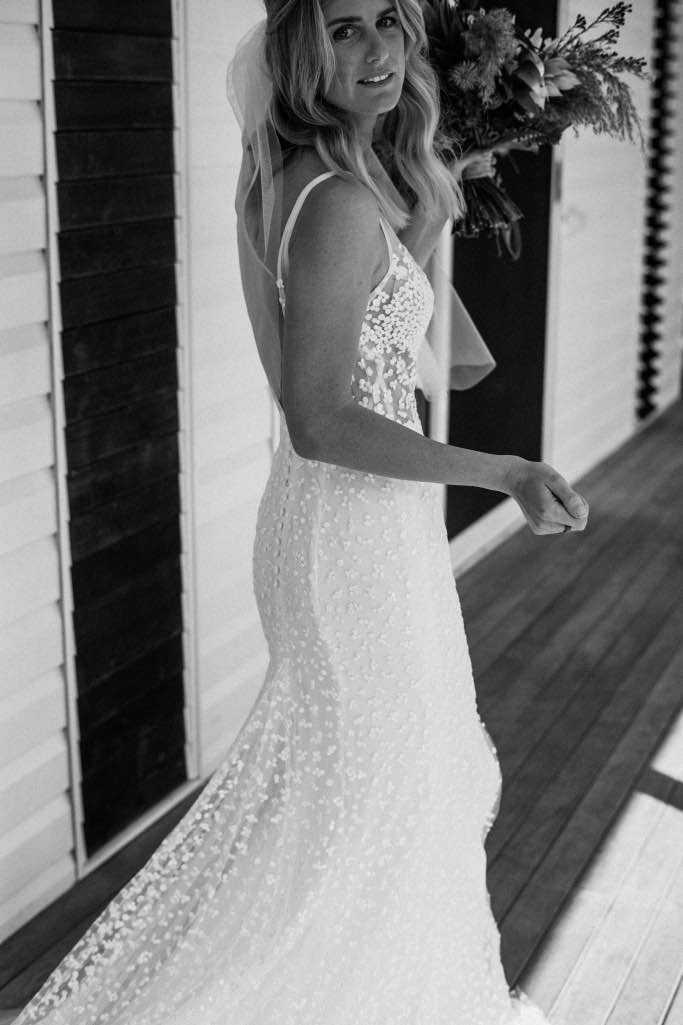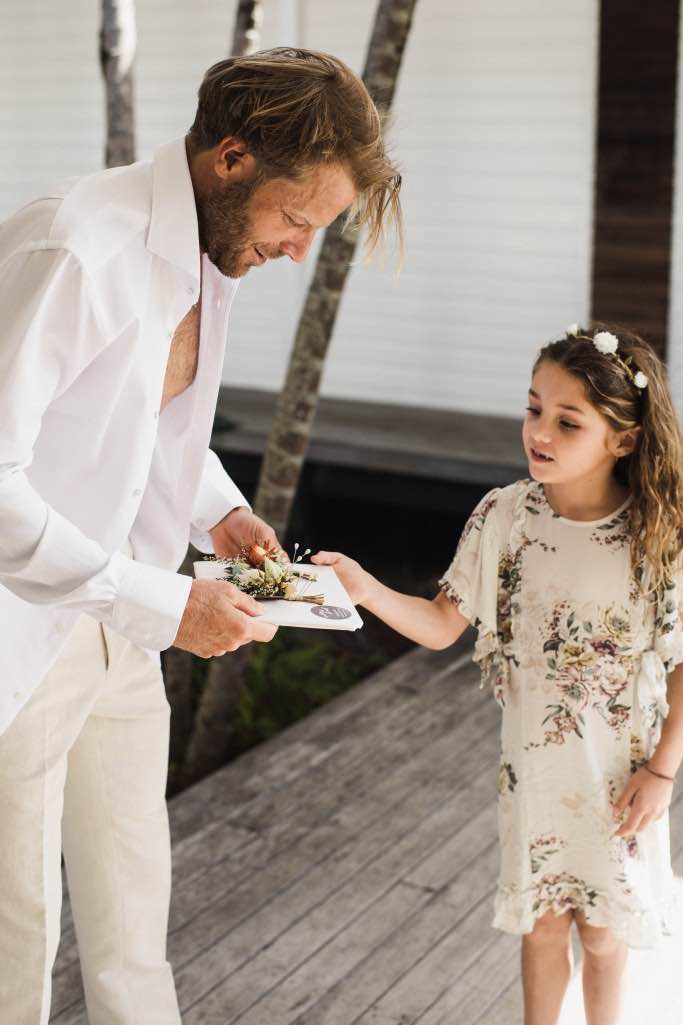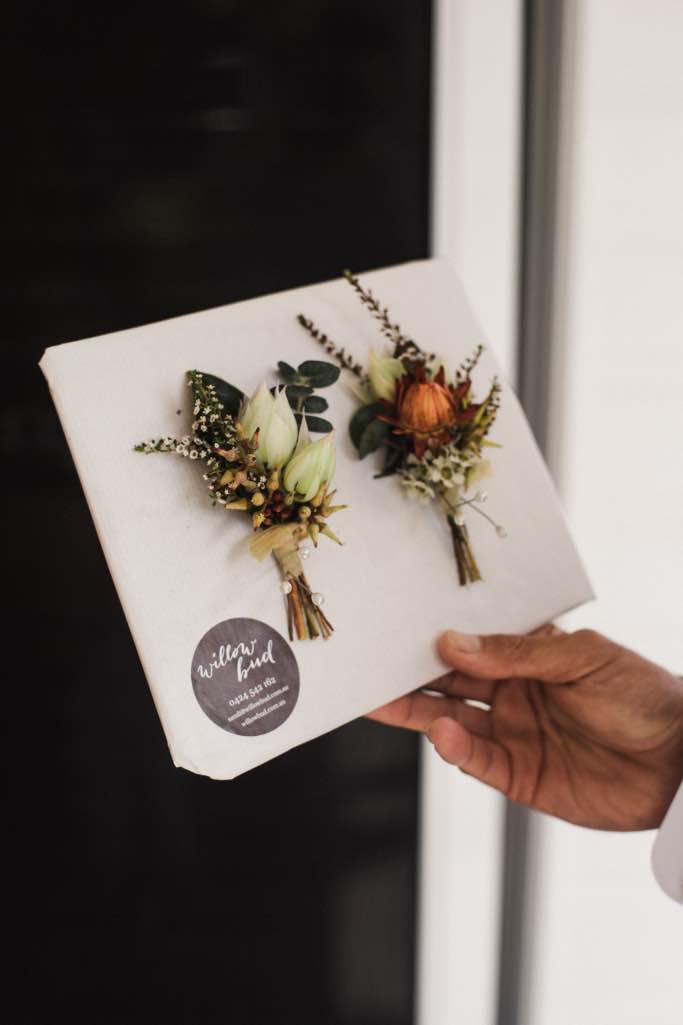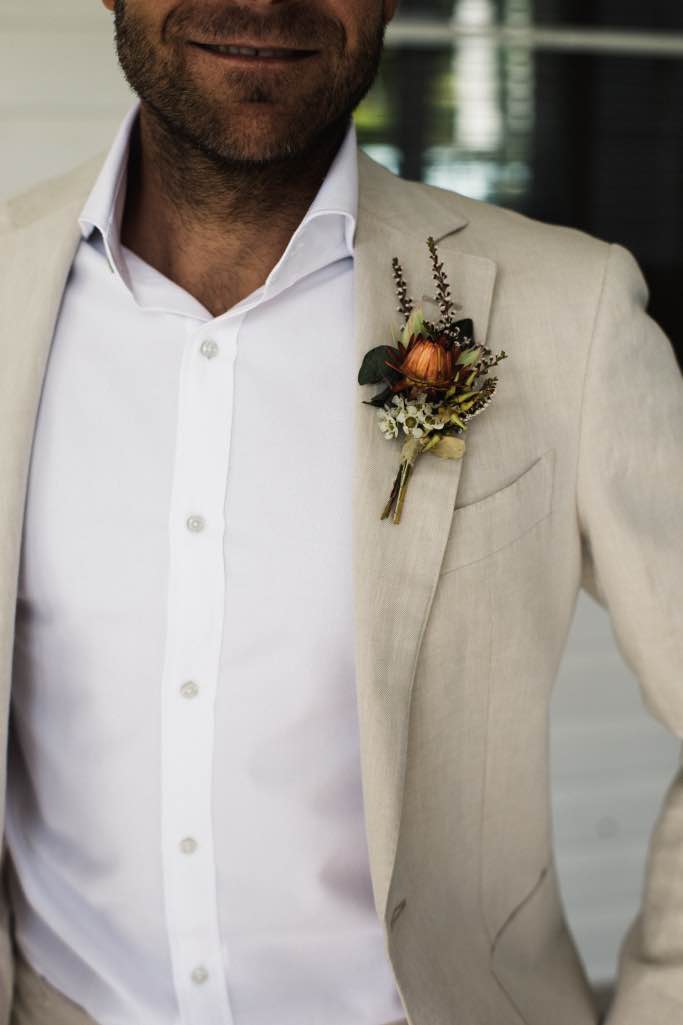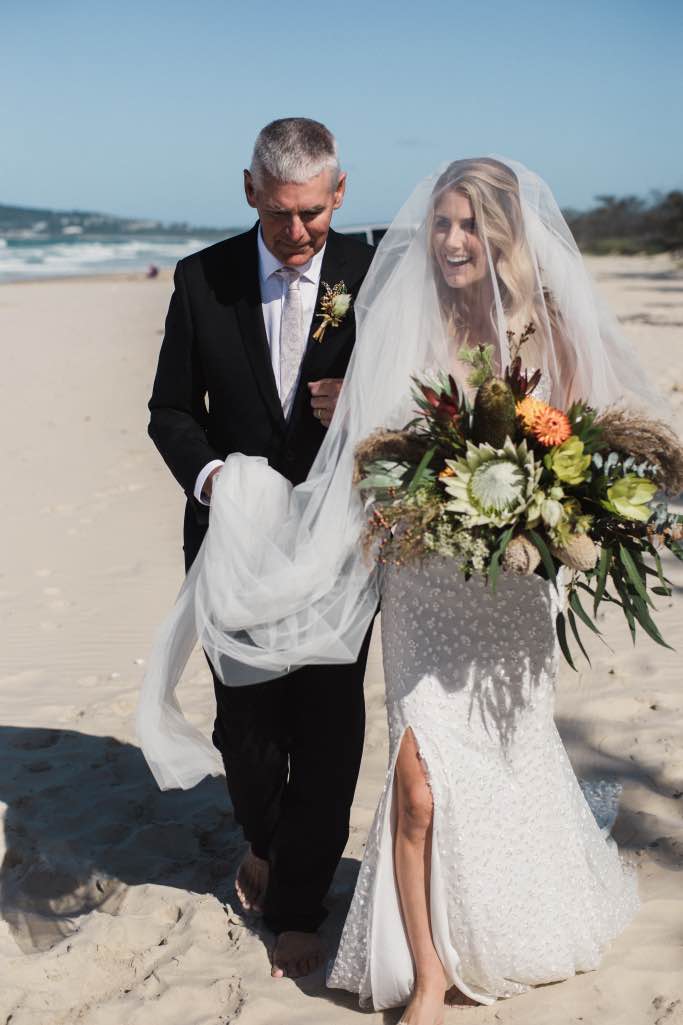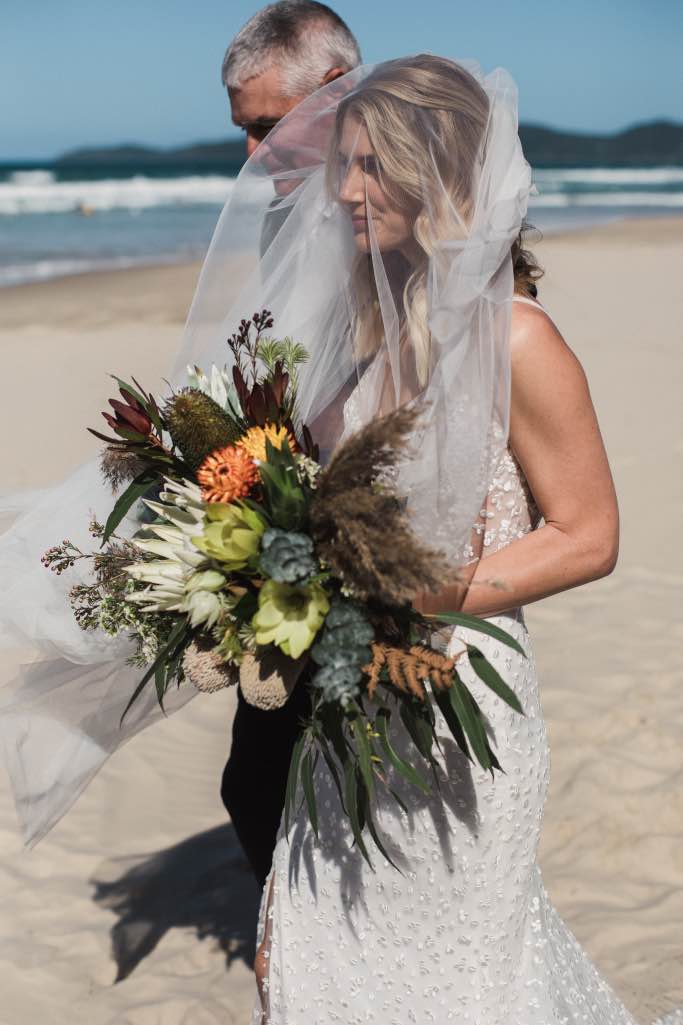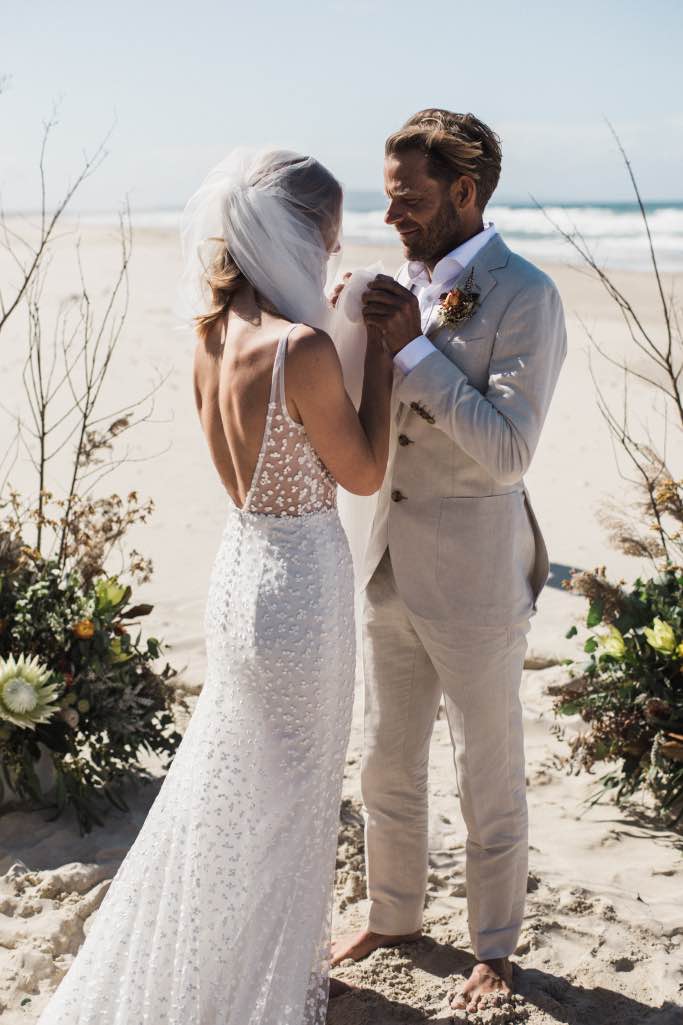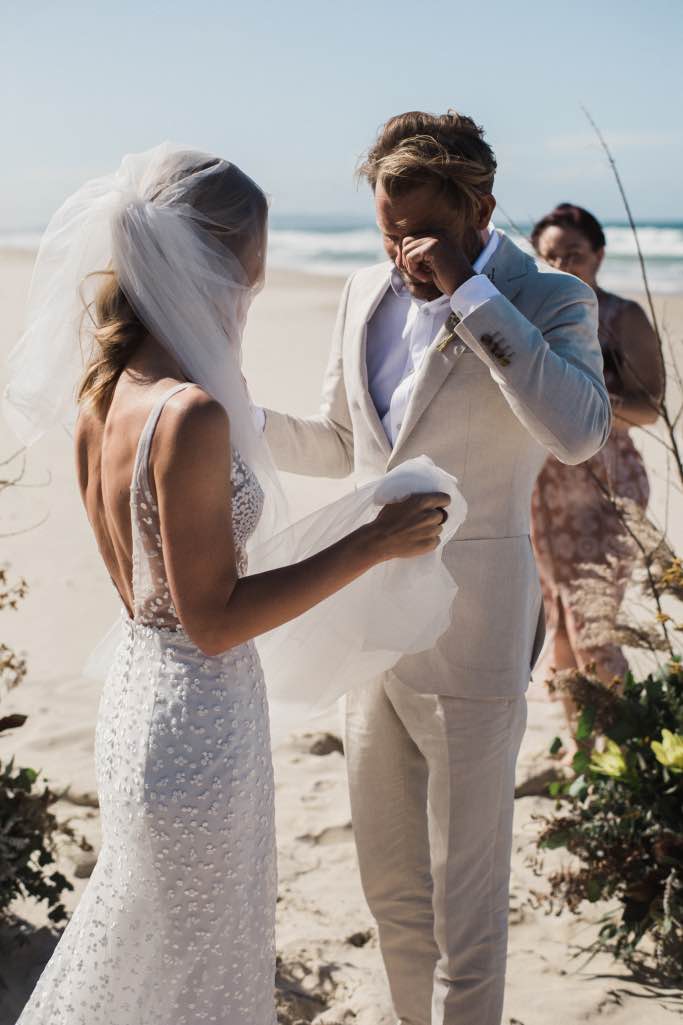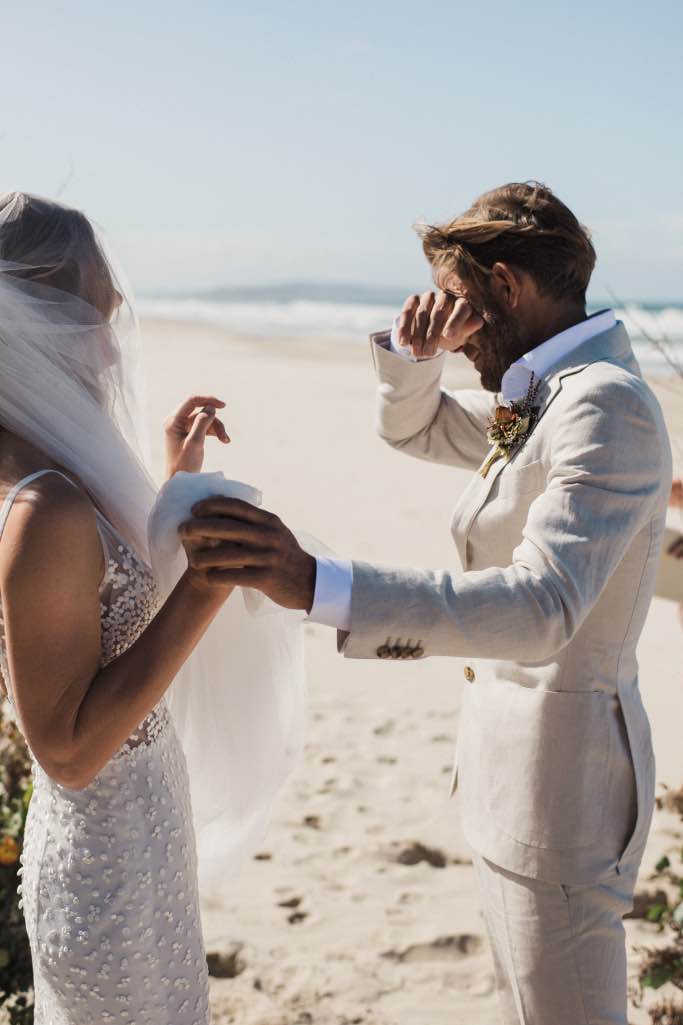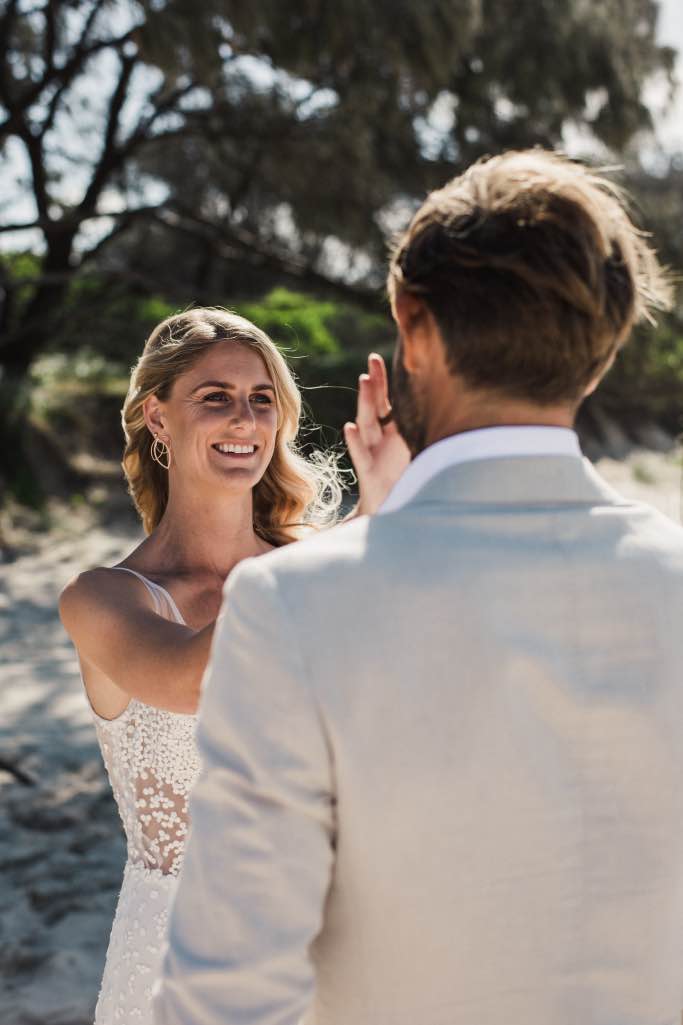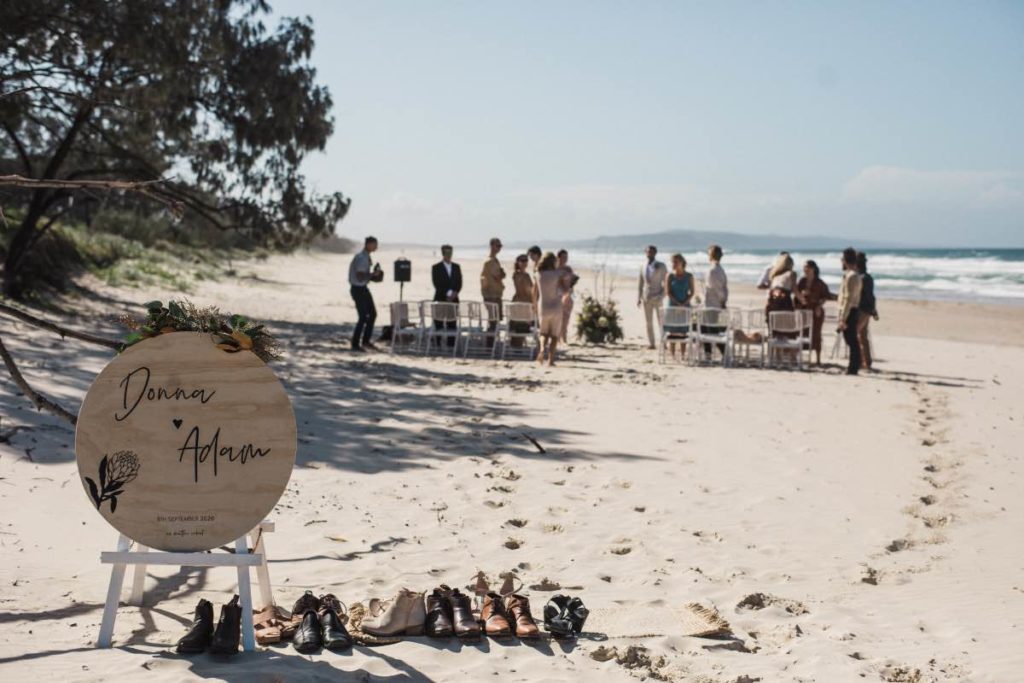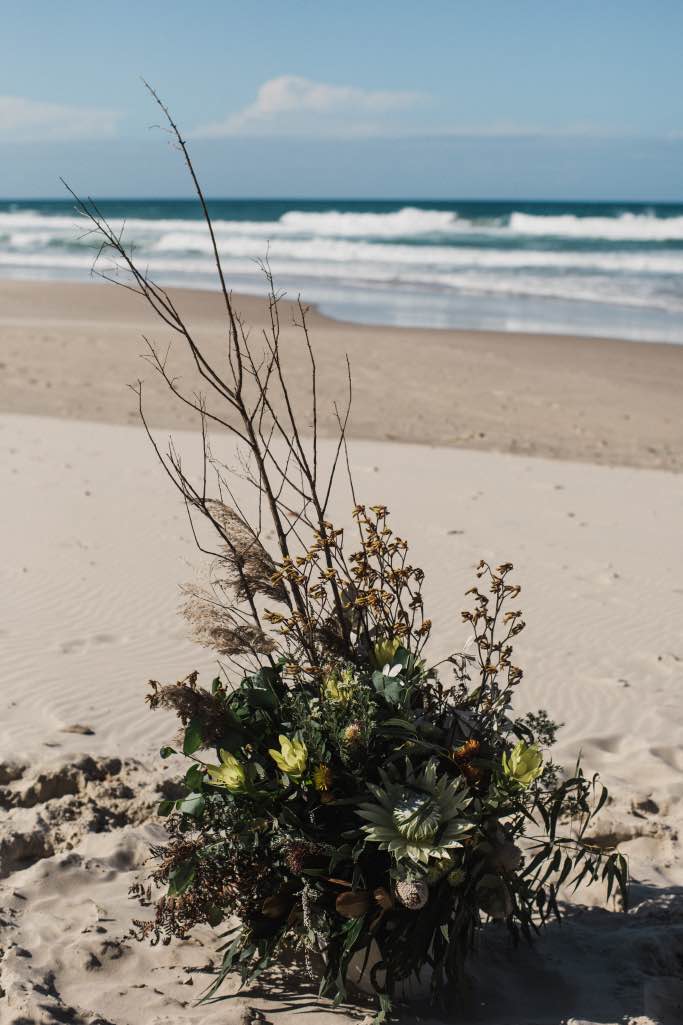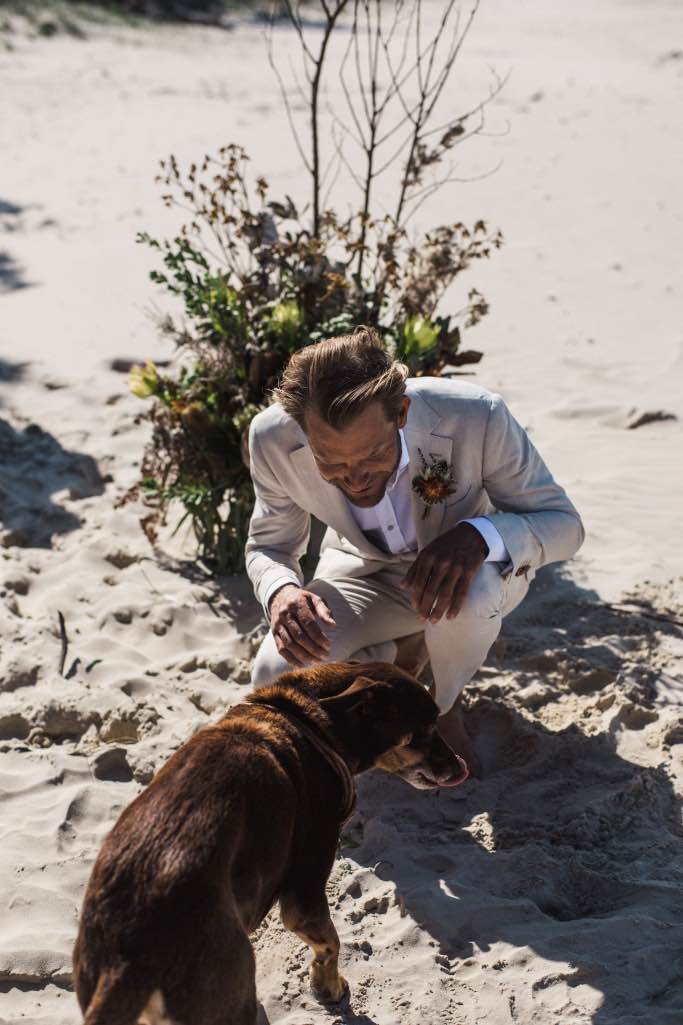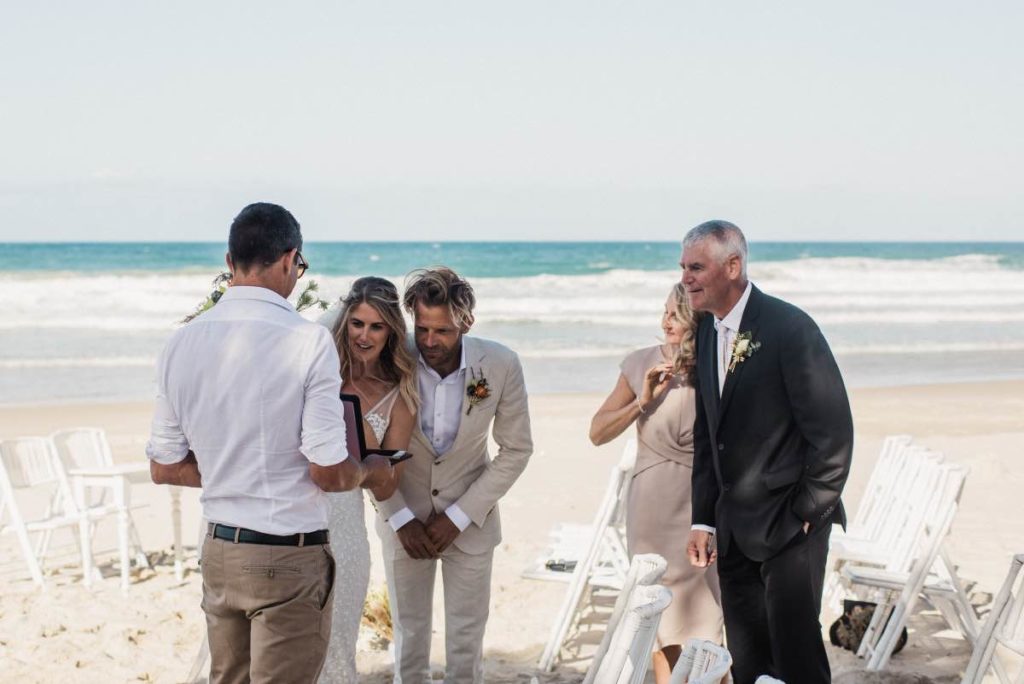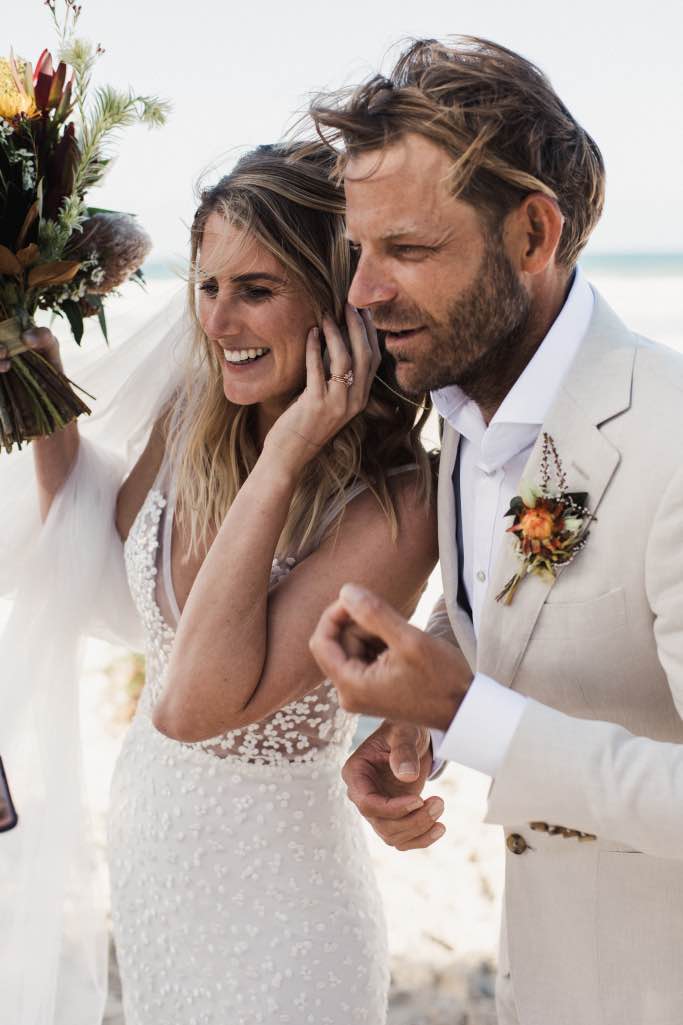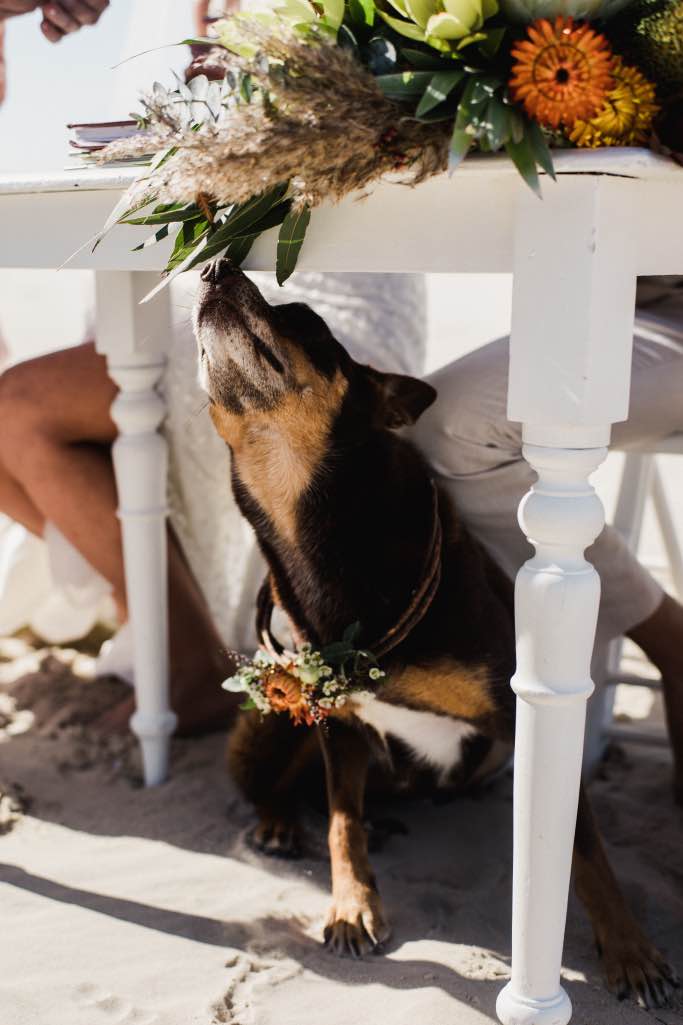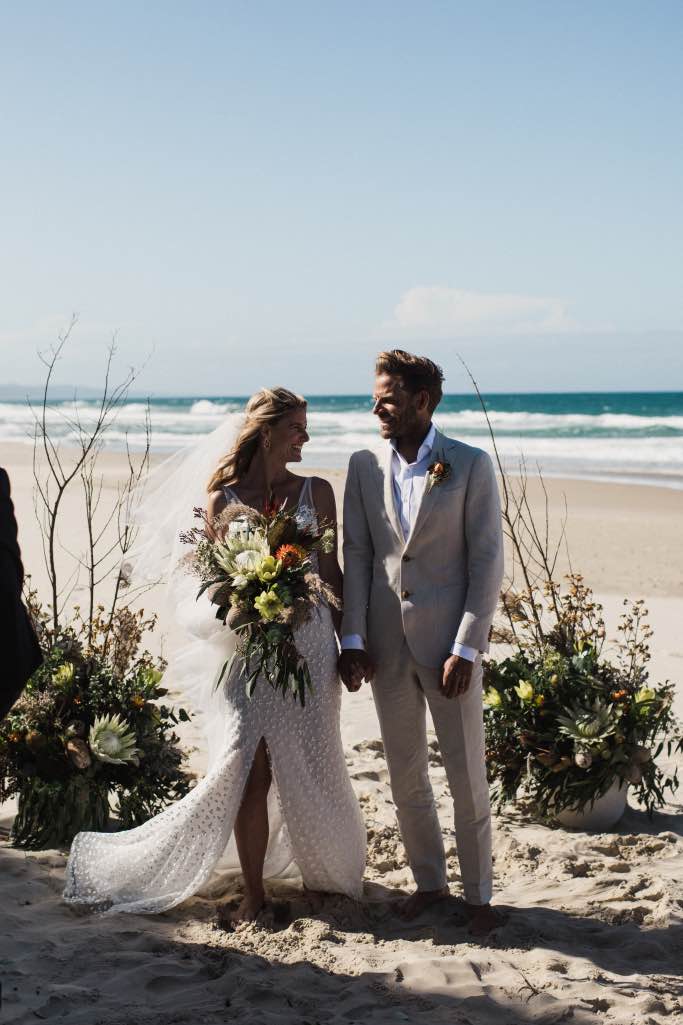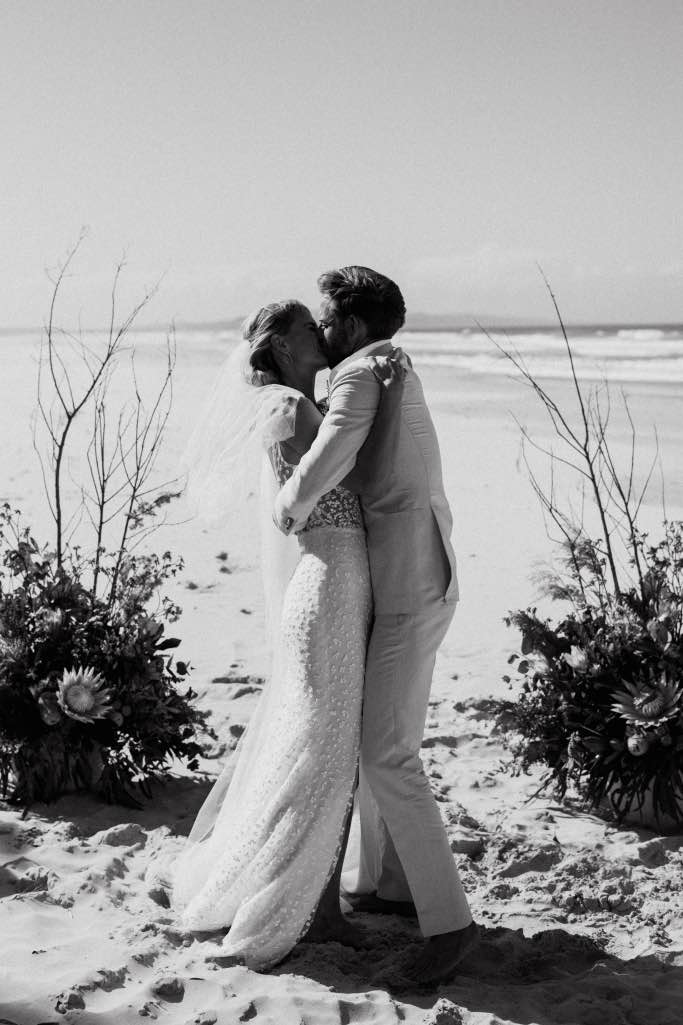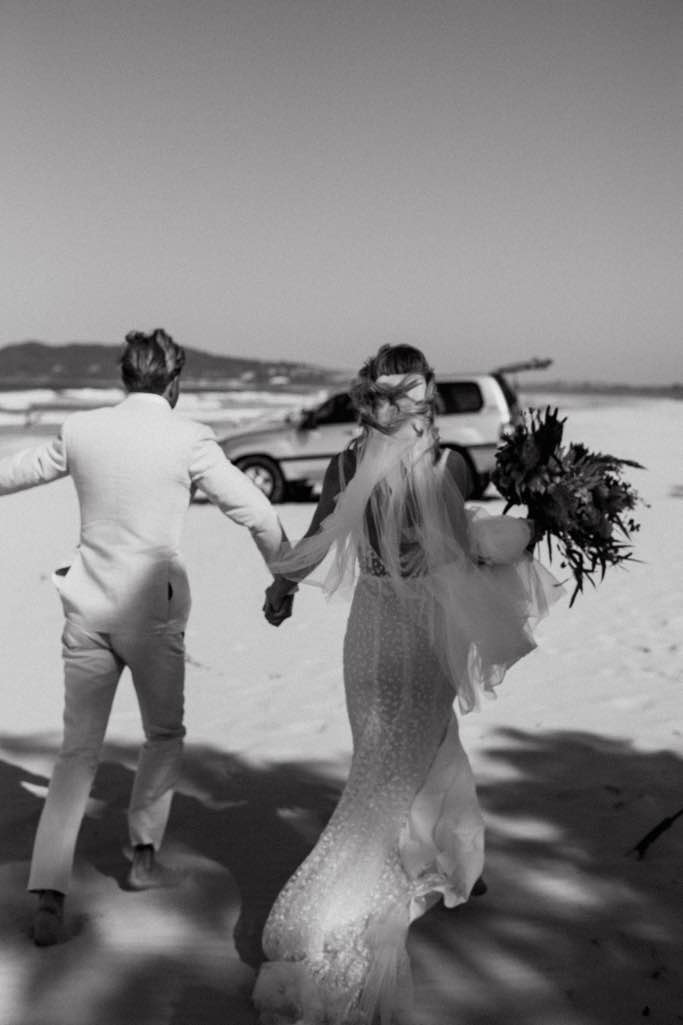 The ceremony space was amazing, the day was spectacular so all it needed was a little touch to compliment the amazing view. Our foam-free large pot designs were perfect for the day.
We created foam-free arrangements for the outdoor reception area and elongated the design with foliage garlands to create a real feasting vibe for the guests.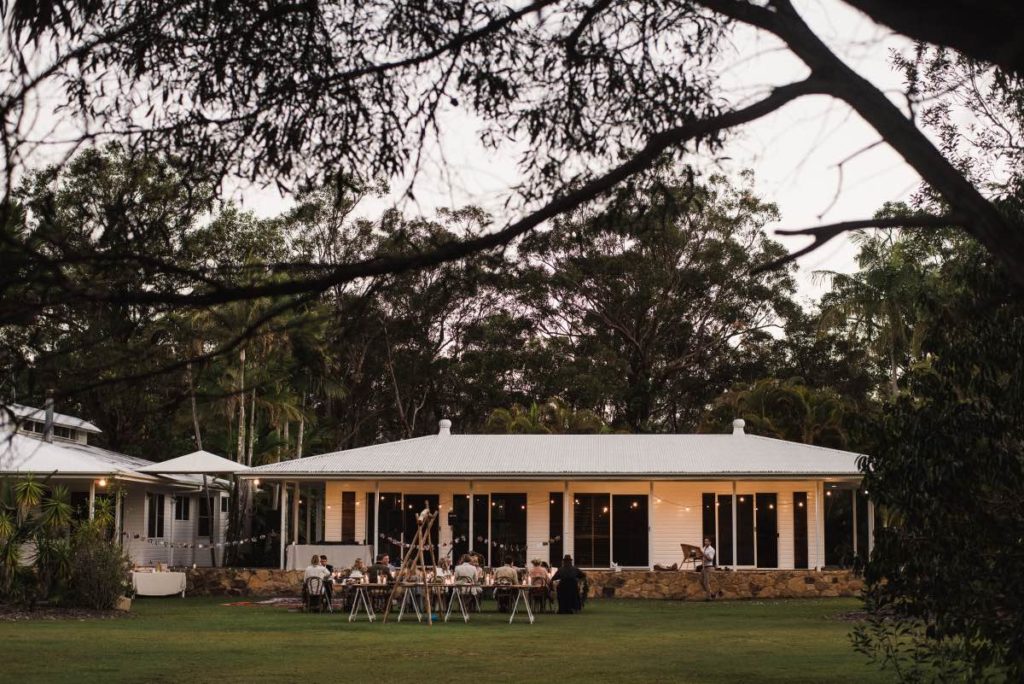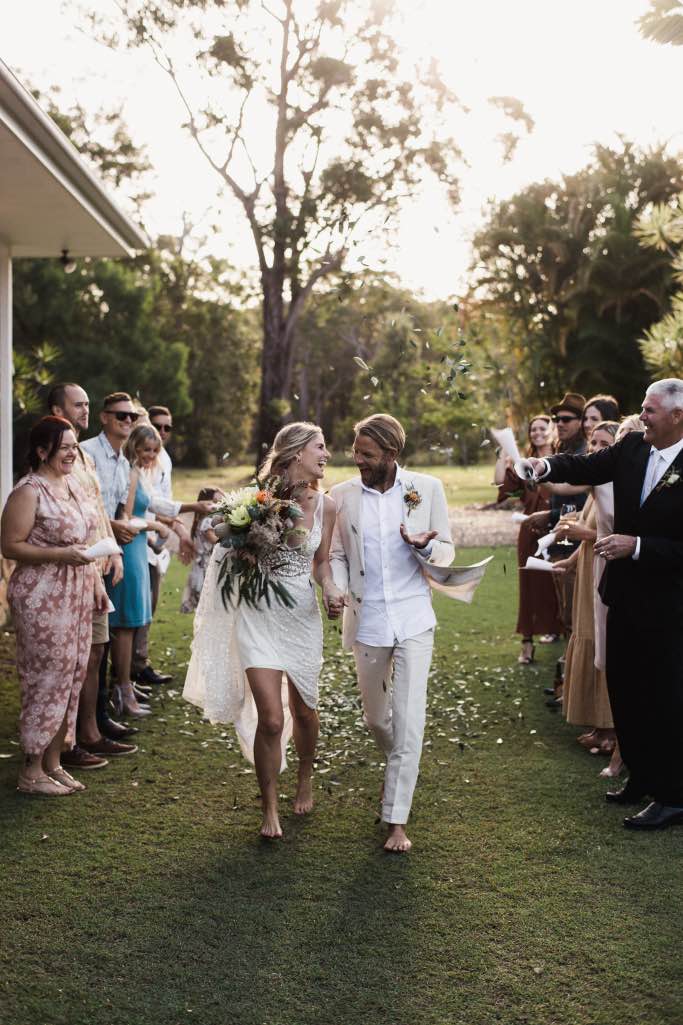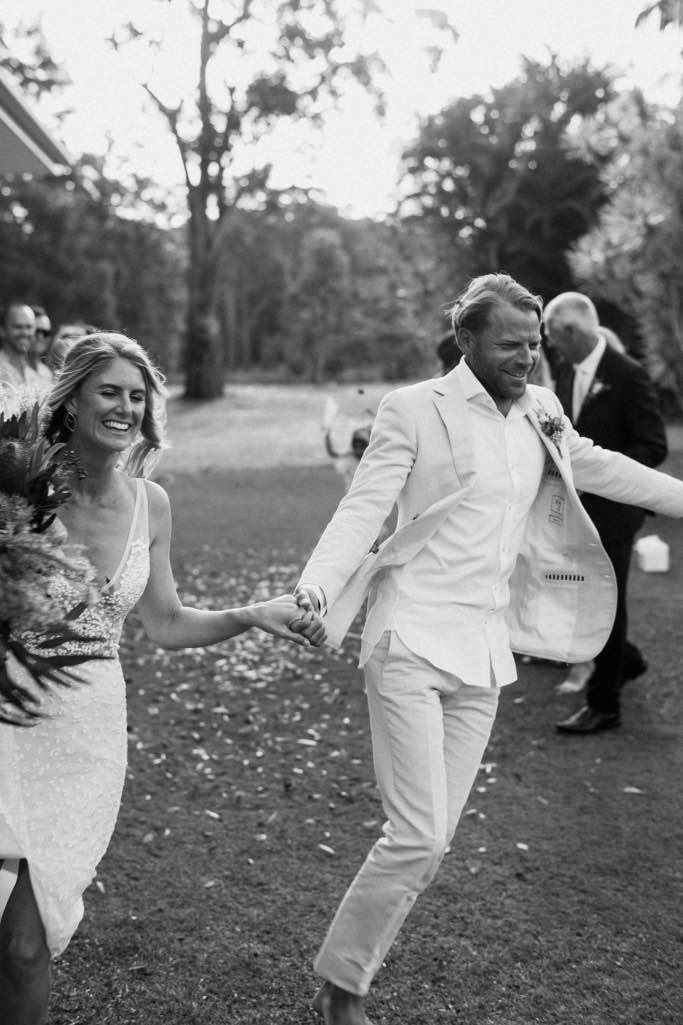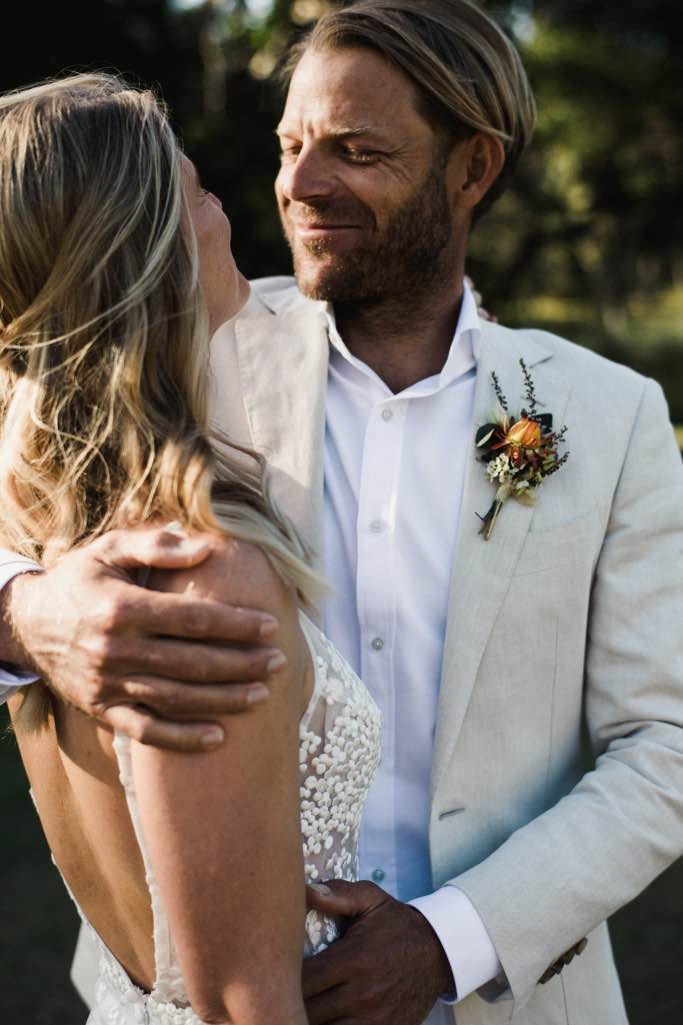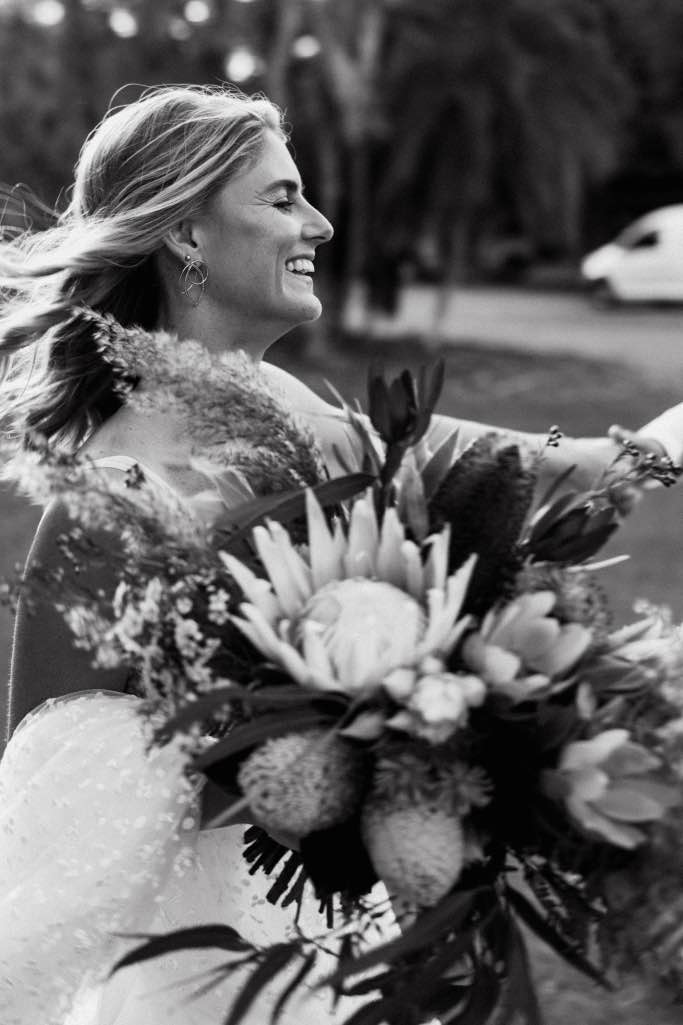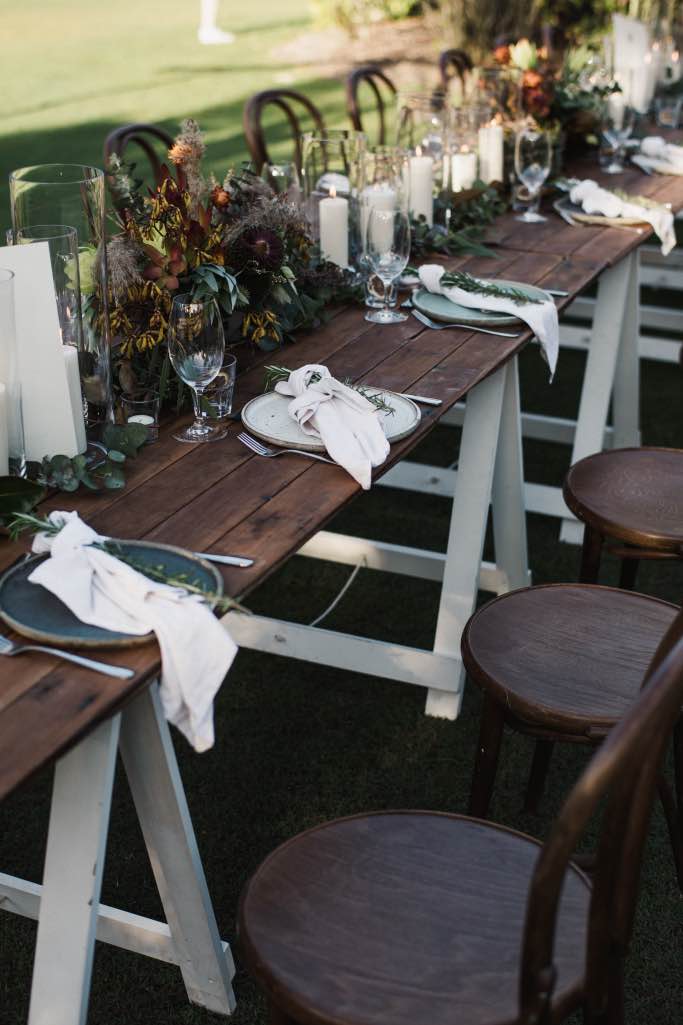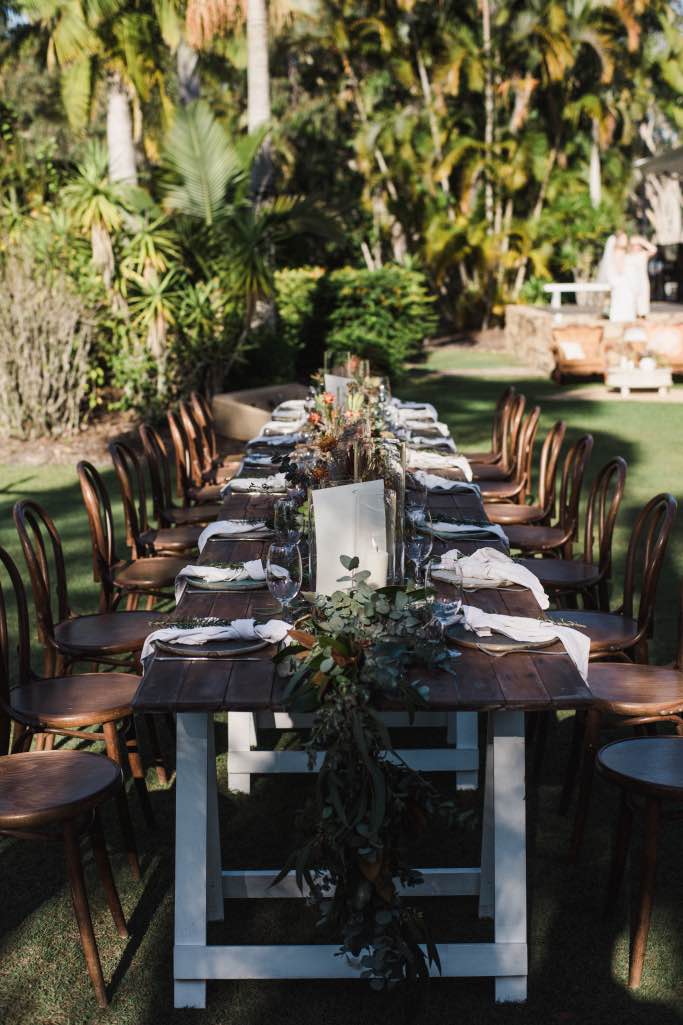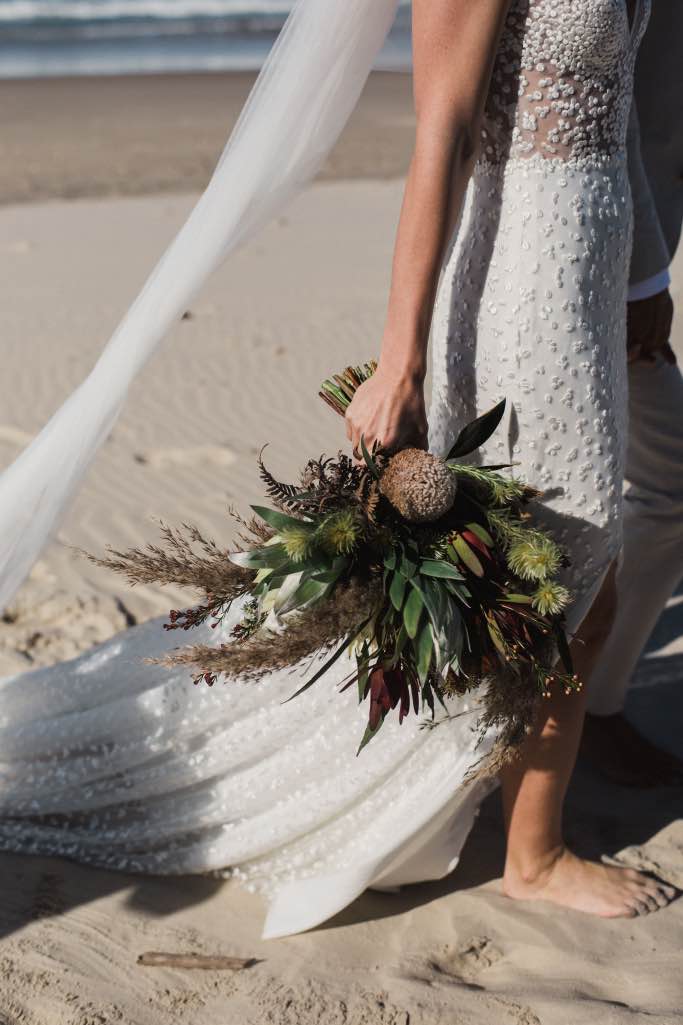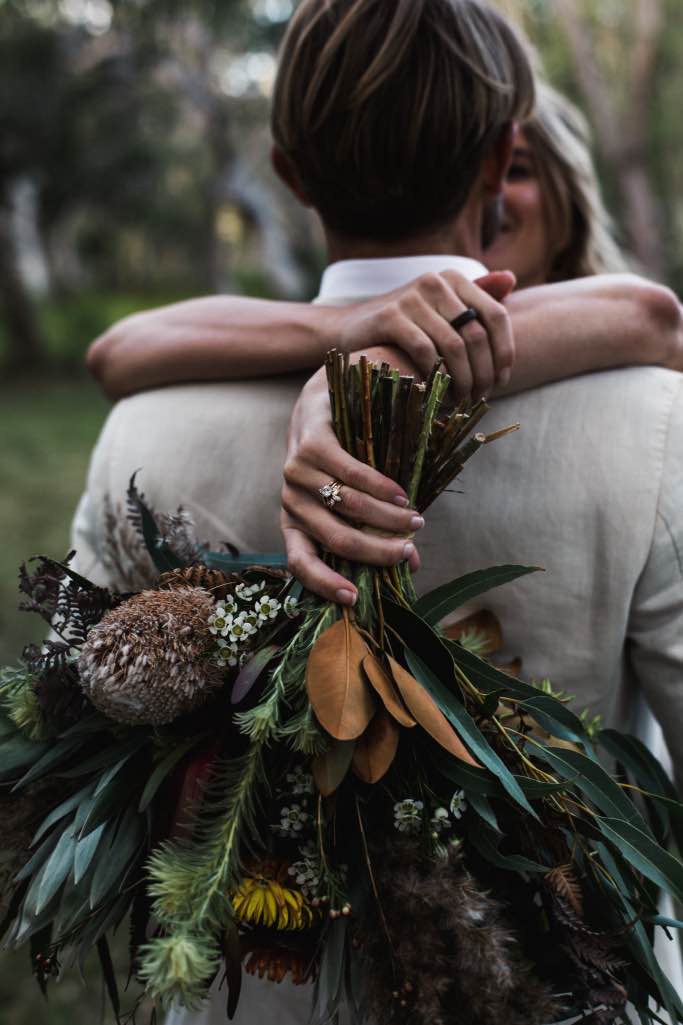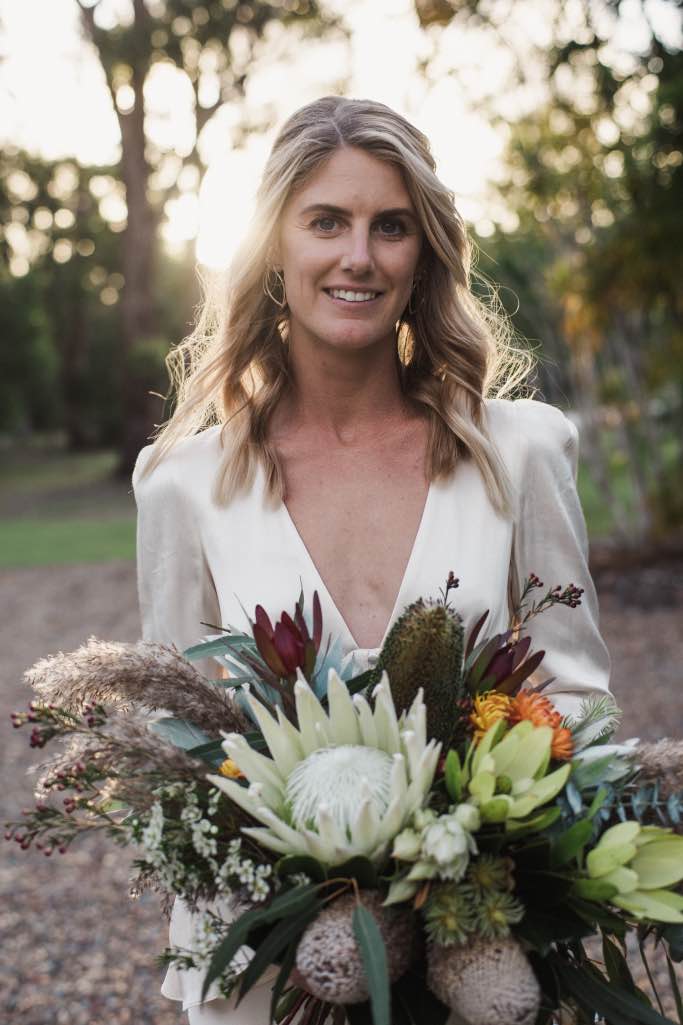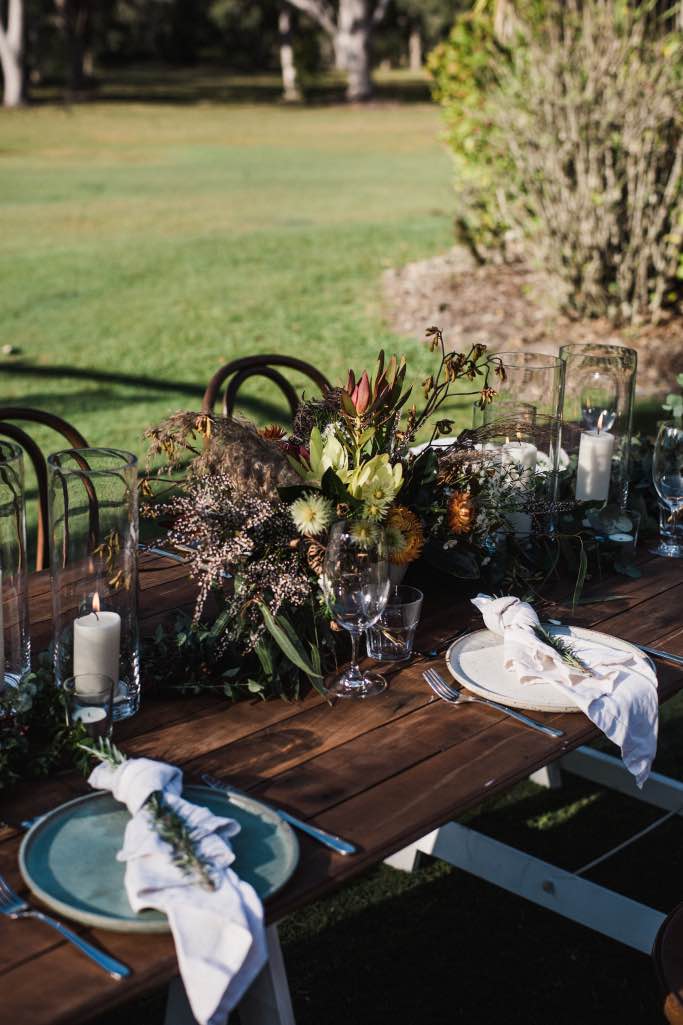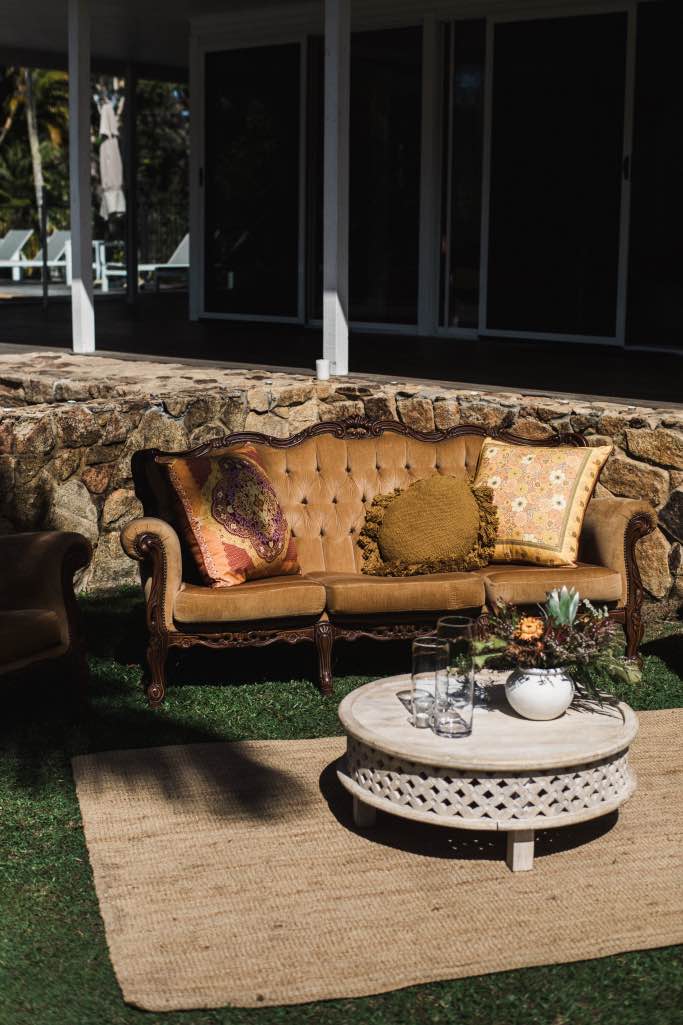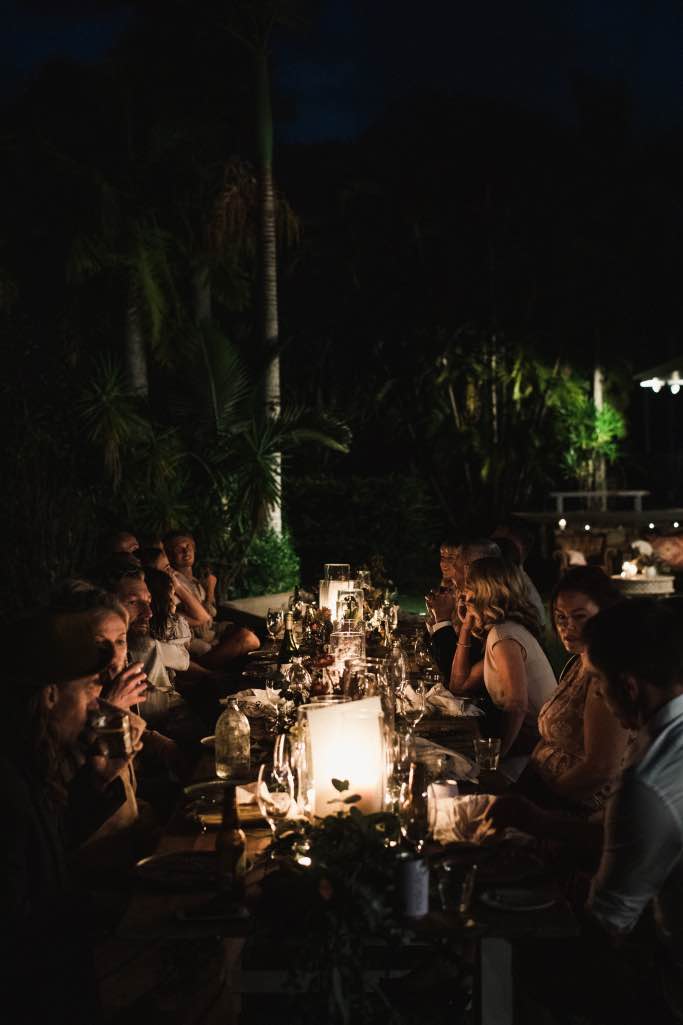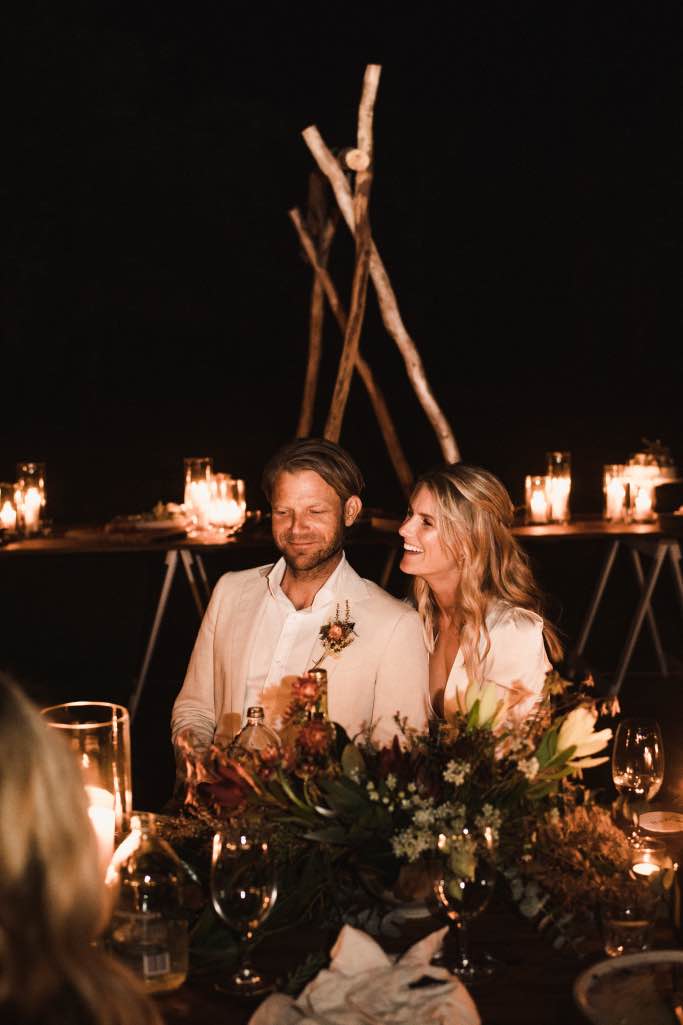 Photography JOEY & JASE  | Ceremony NOOSA NORTH SHORE BEACH | Venue BEACH STONE HOUSE | Stylist STYLE LE AISLE
Willow Bud Wedding Florist created these wedding flowers and bridal bouquets. The wedding ceremony and reception designs were created specifically for this bride at this Sunshine Coast wedding venue, but this style could be created at many of our beautiful Sunshine Coast hinterland wedding venues in Maleny, Montville, Mapleton, Obi Obi, and Flaxton. This wedding styling and wedding florals would also match perfectly with venues and beaches in Noosa, Mooloolaba, Caloundra and private properties across the Sunshine Coast.