DARK AND STORMY AT THE OLD DAIRY
OLD DAIRY MALENY
OCTOBER 2019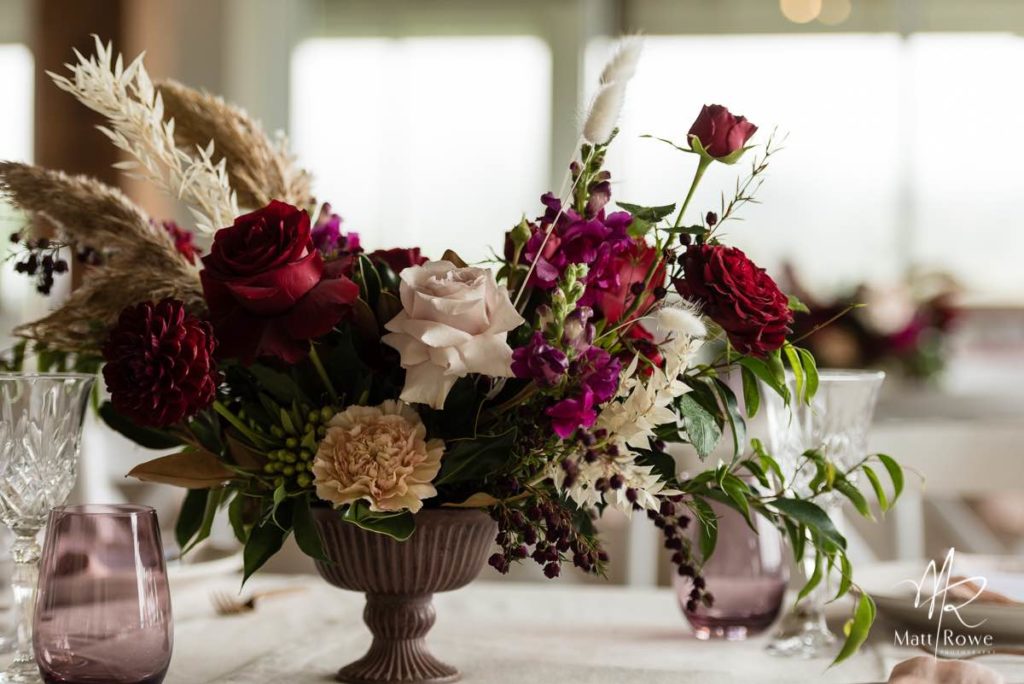 Nicole wanted a dark burgundy, oatmeal and nude/blush colour palette. The weather thought it would add a touch of white and grey to the palette. But that only added to the deep and moody palette.
Nicole's love of deep rich tones and an unstructured style was reflected in her bouquet which featured roses, dahlias, boronia, draping amaranthys, green ruscus and soft bunny tail grass and preserved ruscus.
The couples fur babies were stars of the show, with custom collars, leads and bow tie. We created feature florals for the 3 furry attendants who where walked down the aisle by 3 human attendants who were also florally adorned in halos and buttonholes.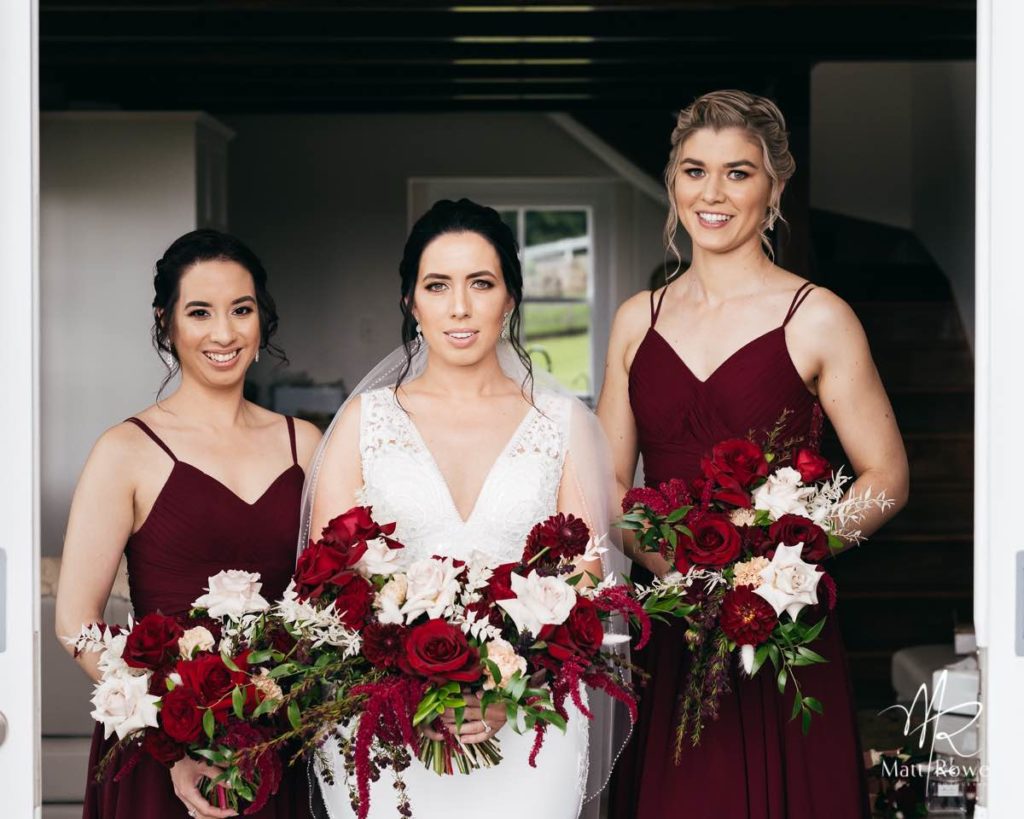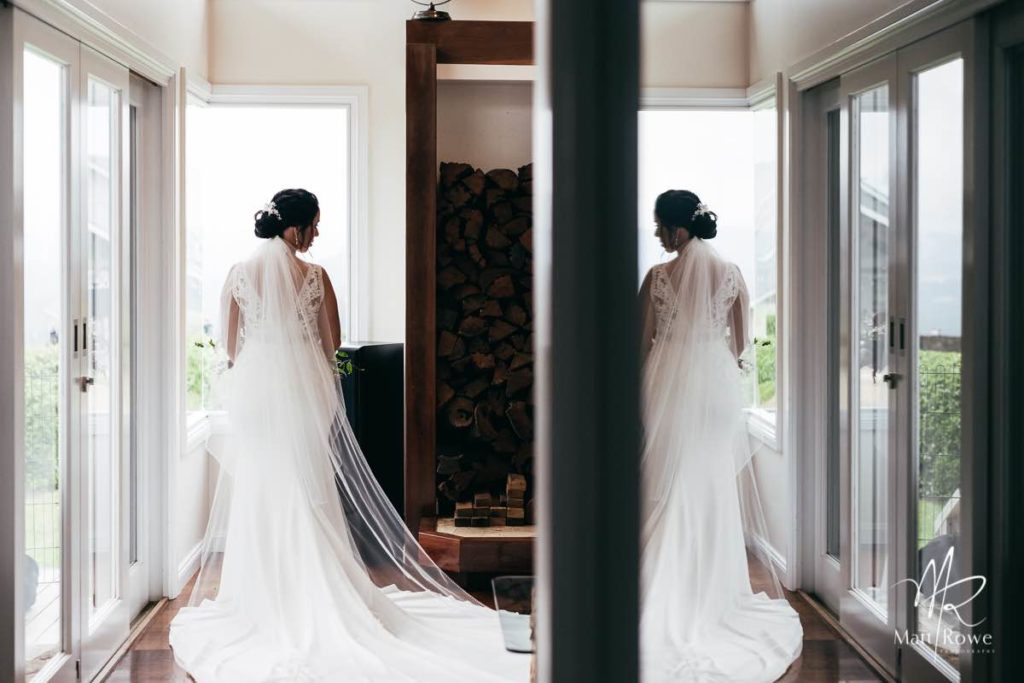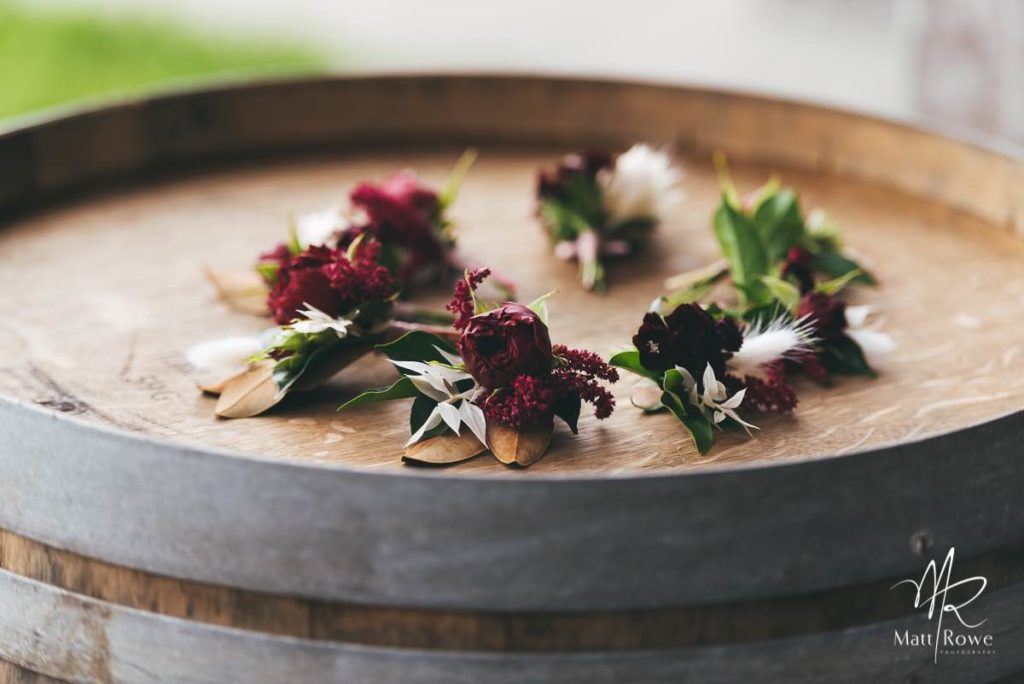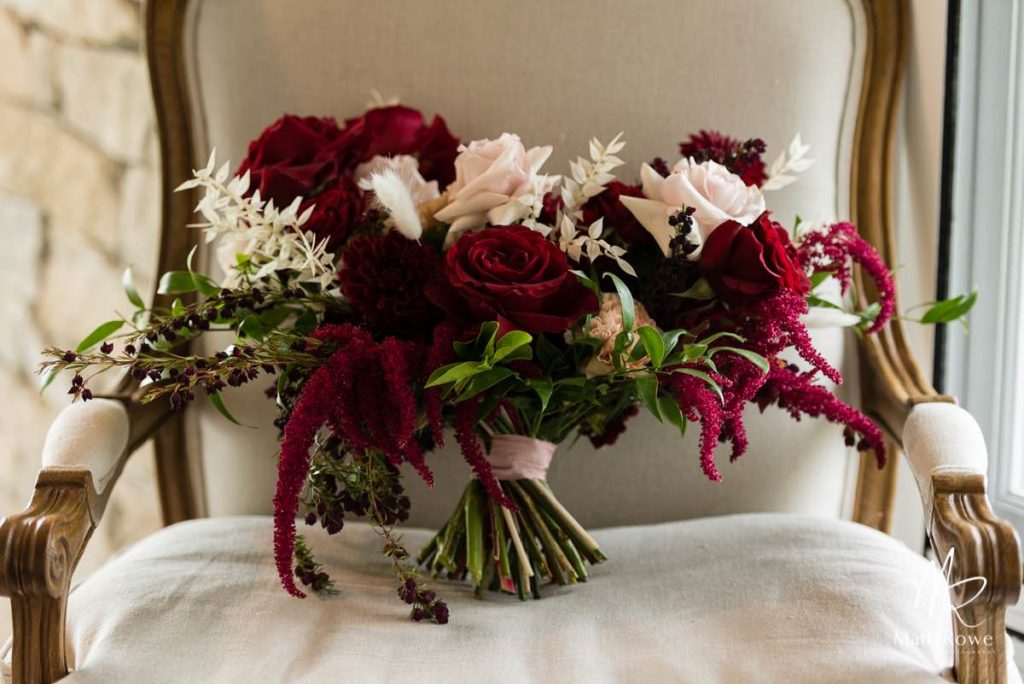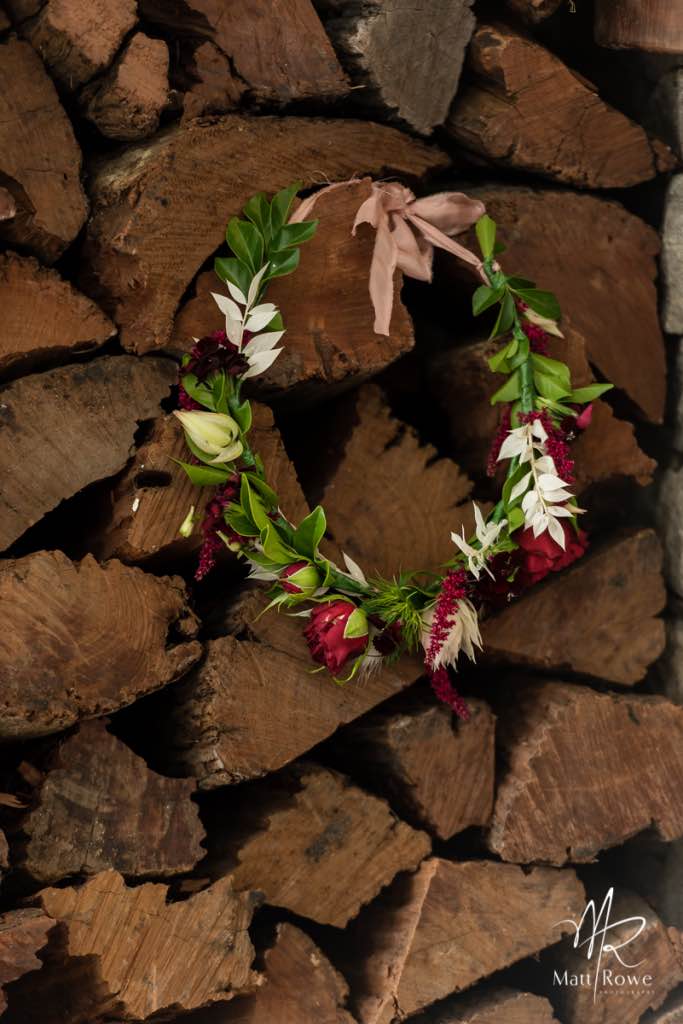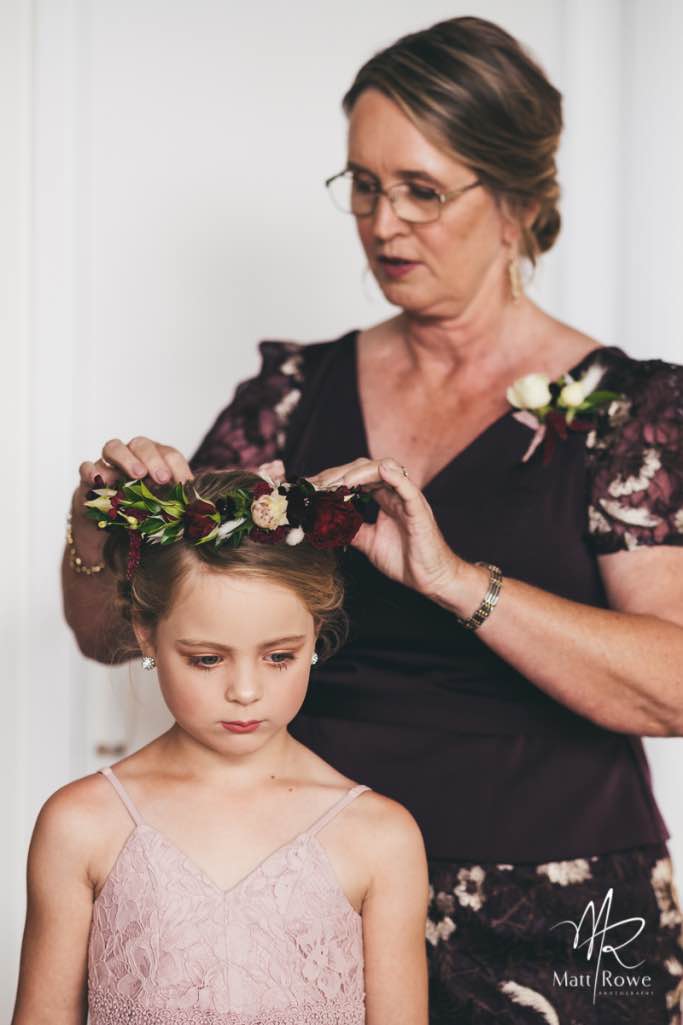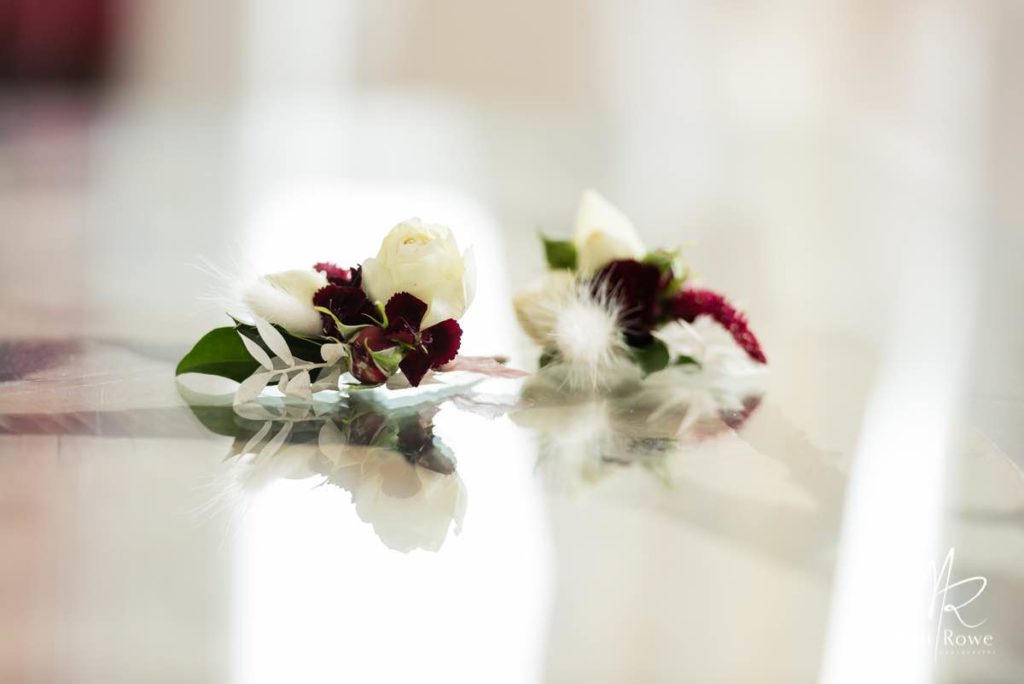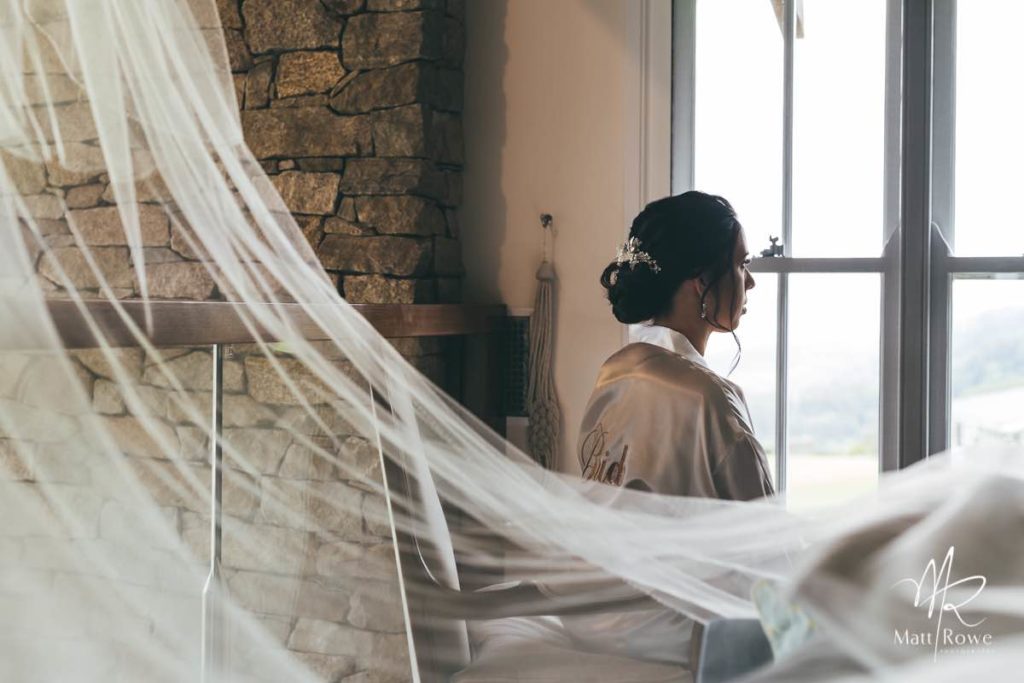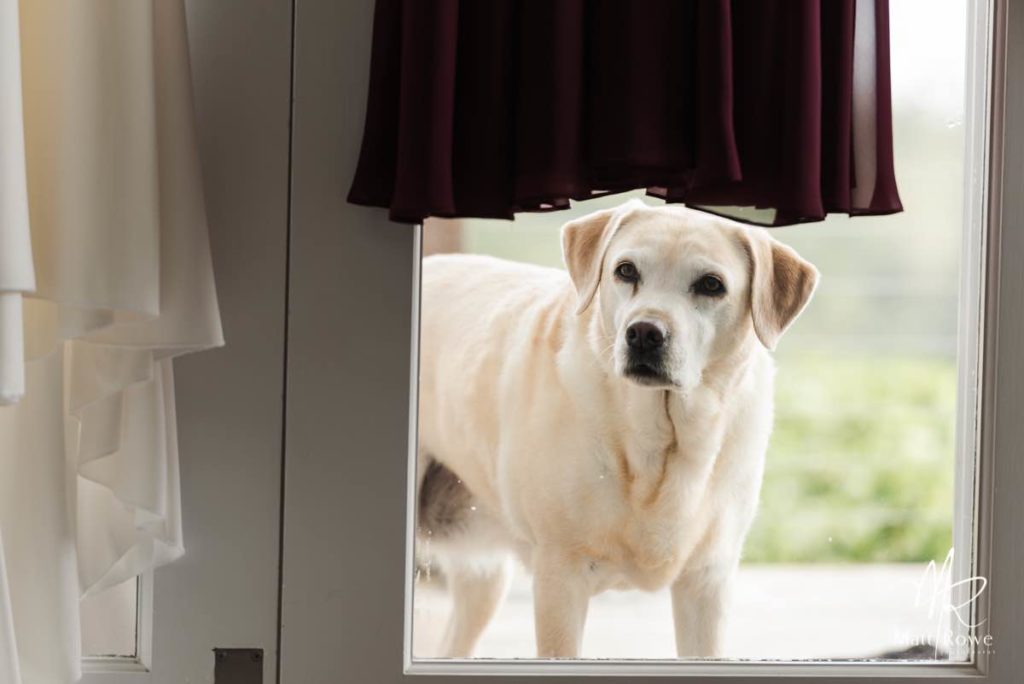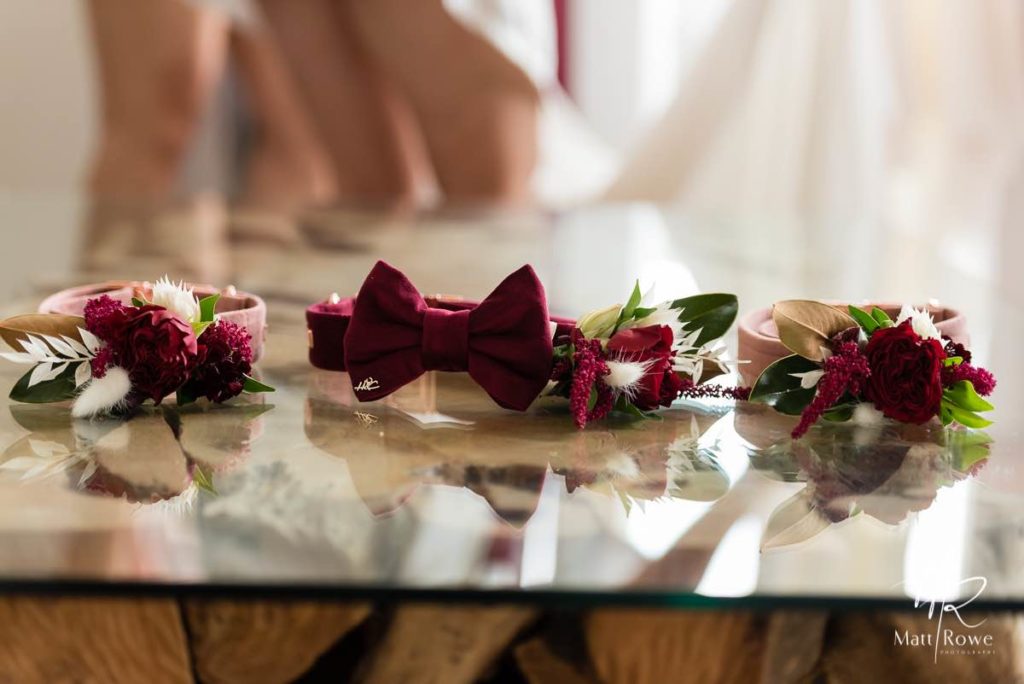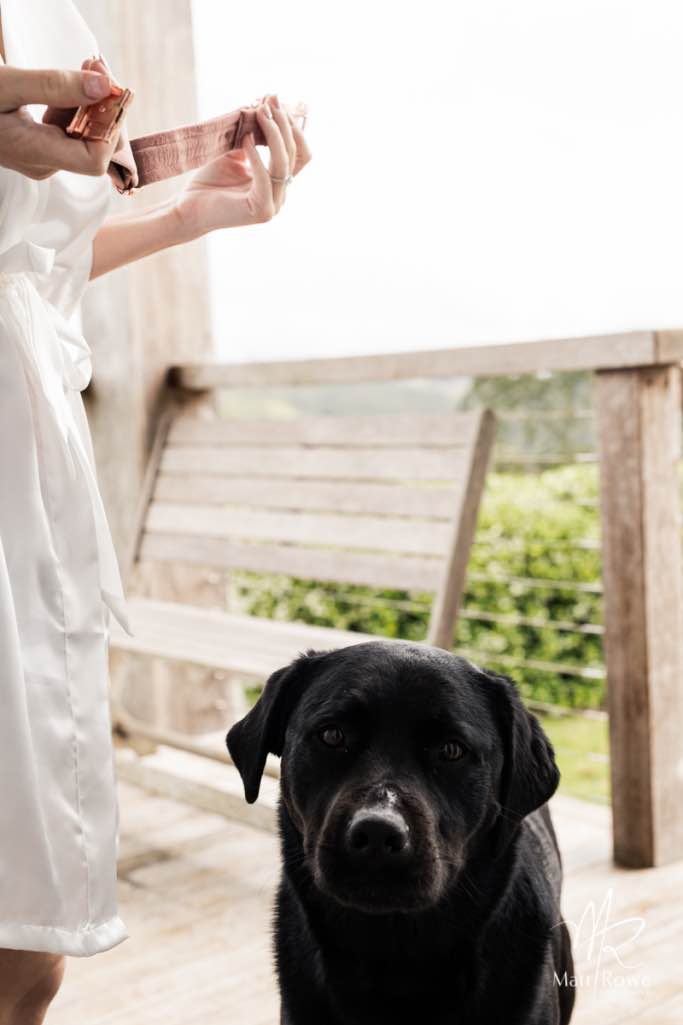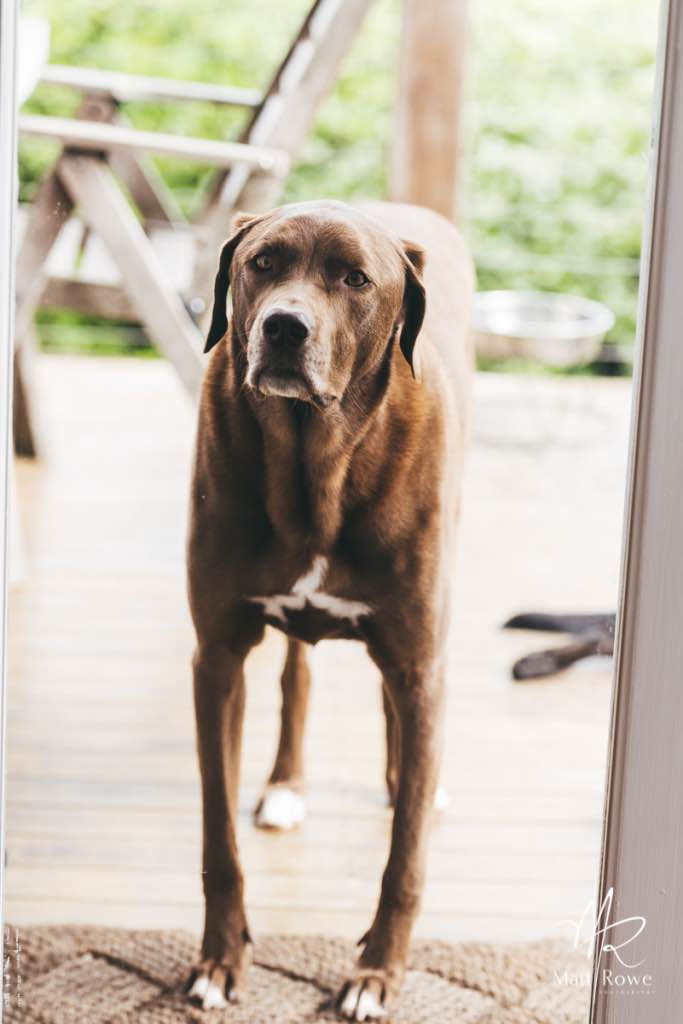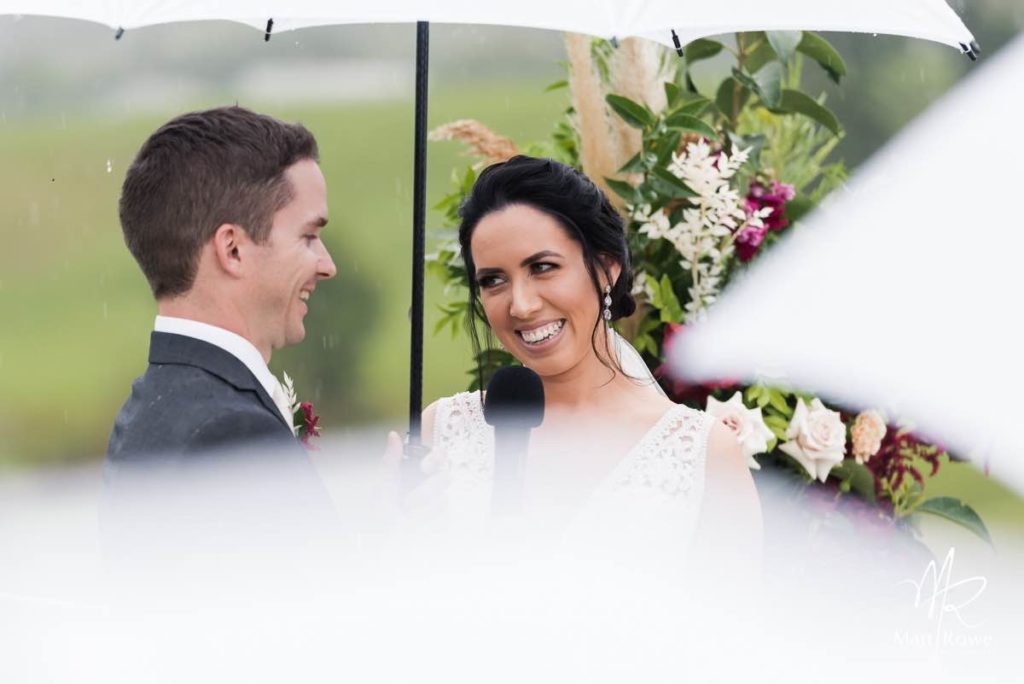 The boys got to enjoy the amazing bar den which is tucked secretly under the cottage to have a few minutes to collect their thoughts, have some laughs and perhaps a cheeky brandy or two.
The ceremony space at the lookout at Old Maleny Dairy was bathed in white and grey from the encroaching storm which highlighted the rambling freestanding arbour-less arbour we created. The pictures are incredible from Matt Rowe with the white umbrellas provided by the old dairy staff and the deep hues of the ceremony flowers and bridesmaids dresses. Although not ideal weather it was beautiful.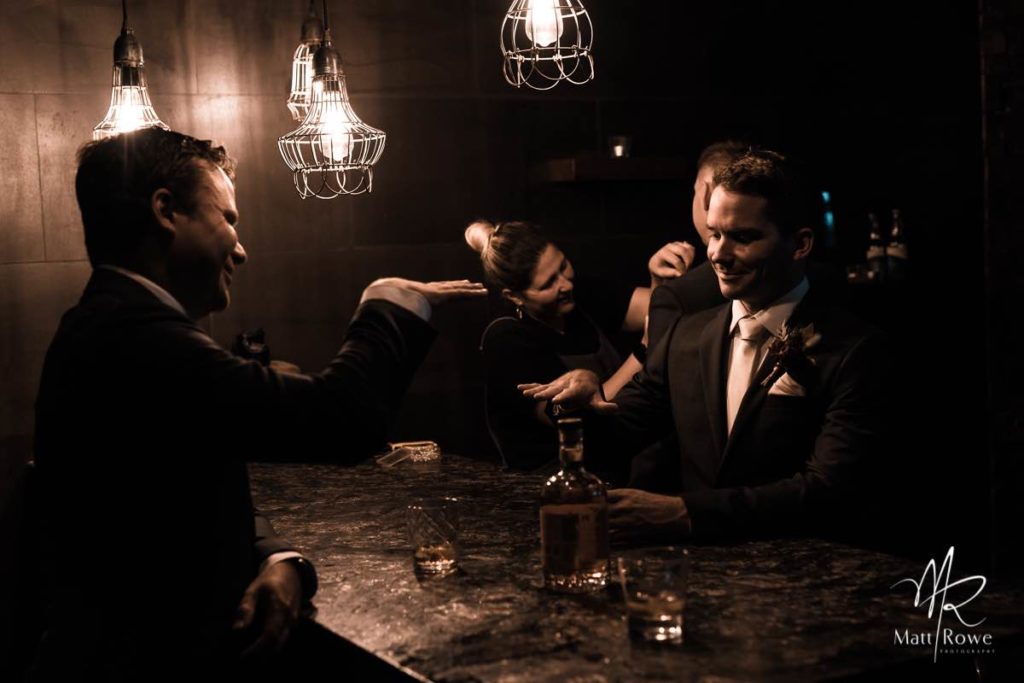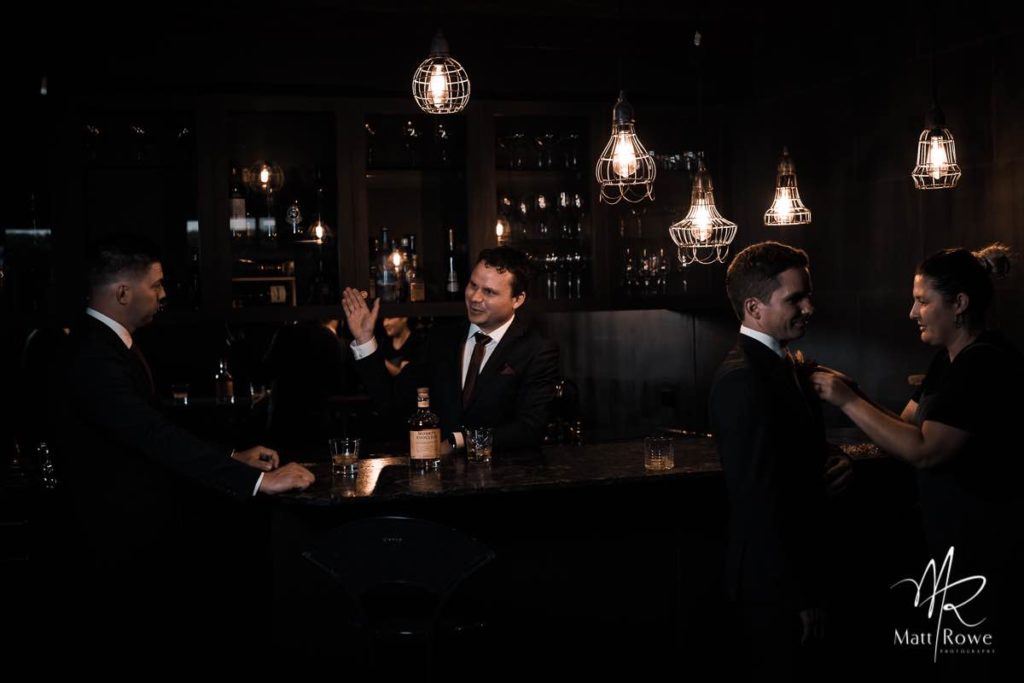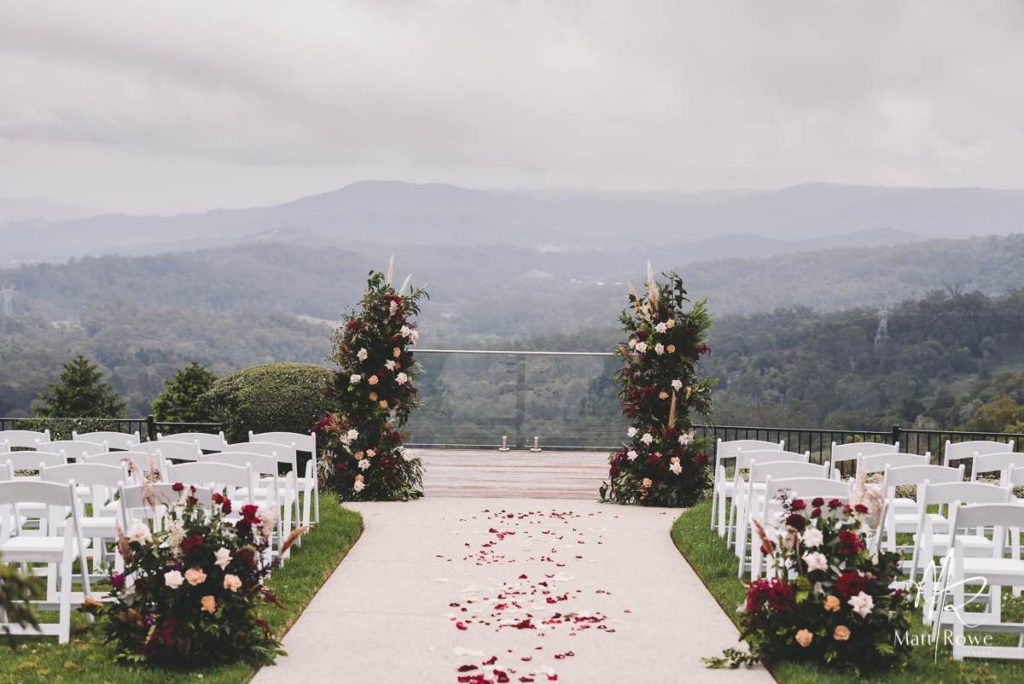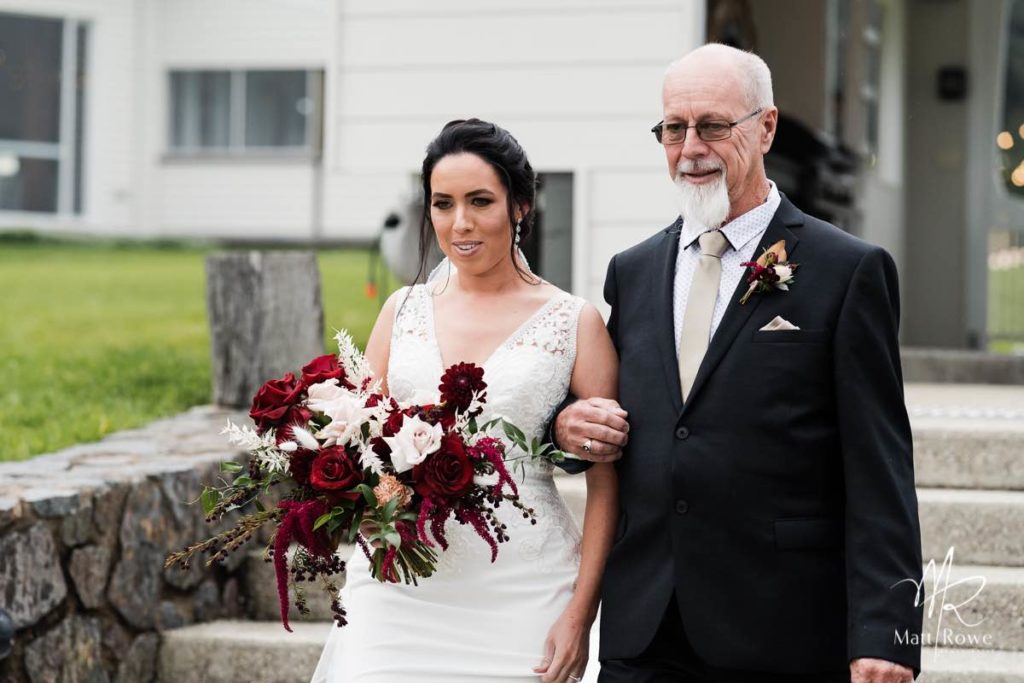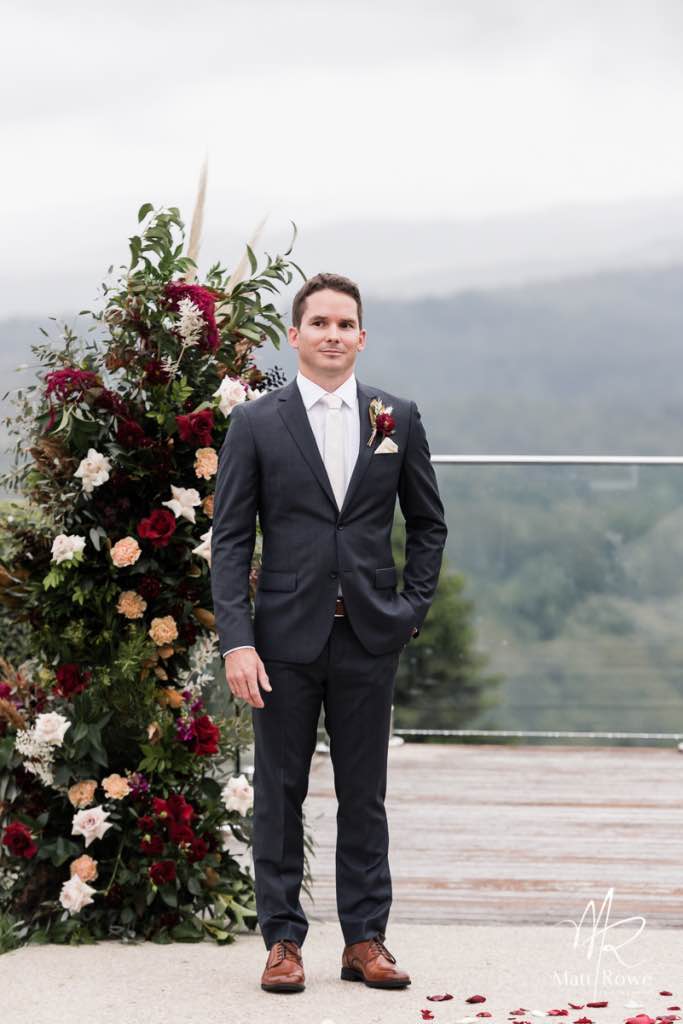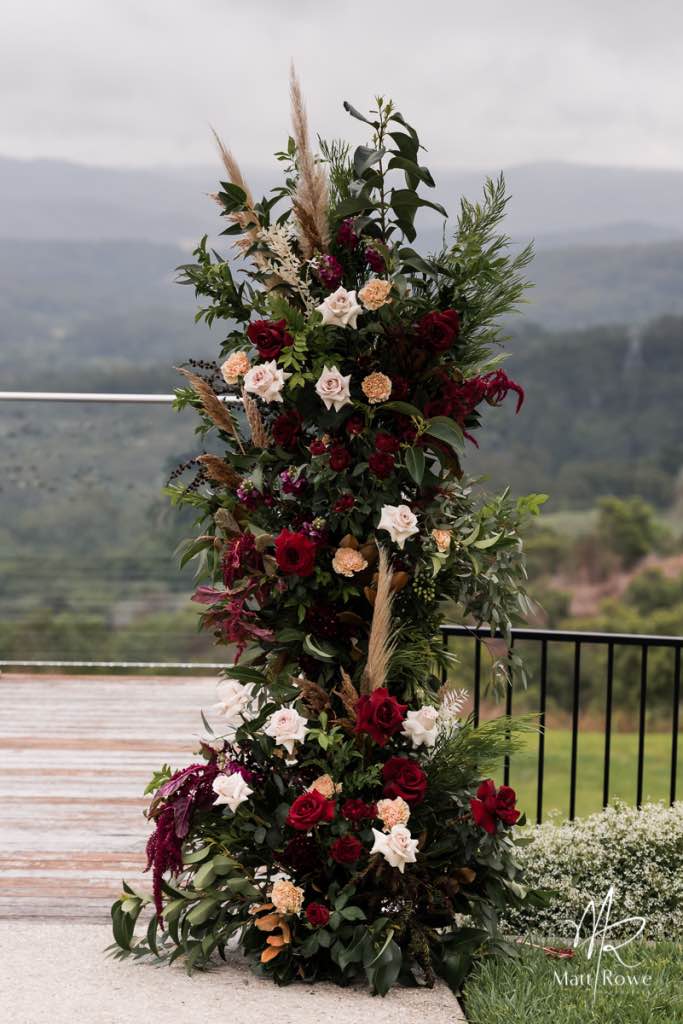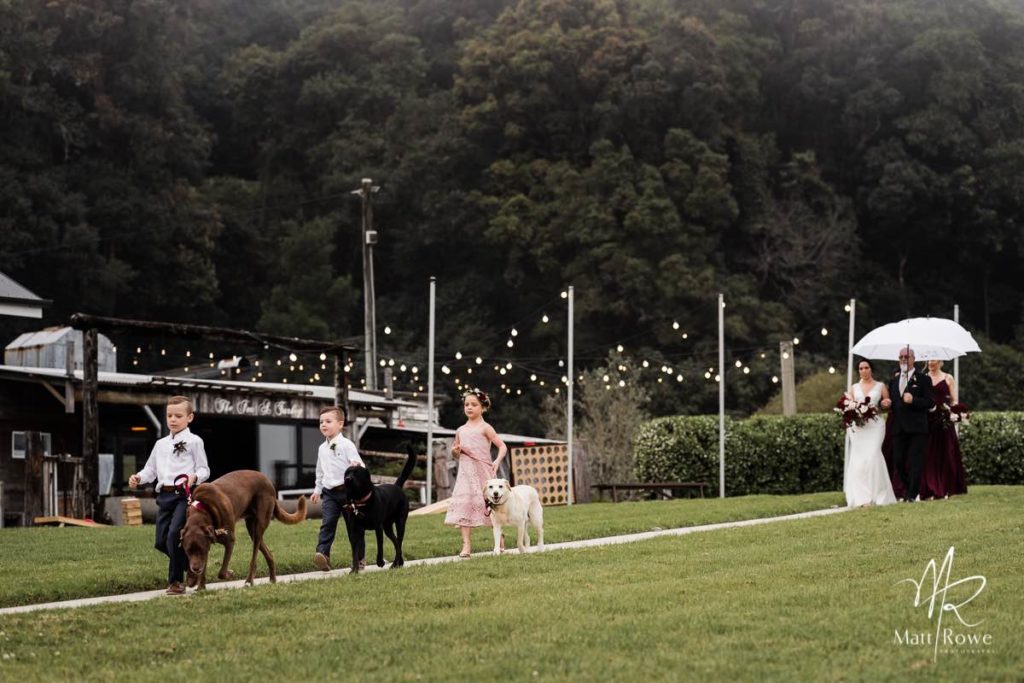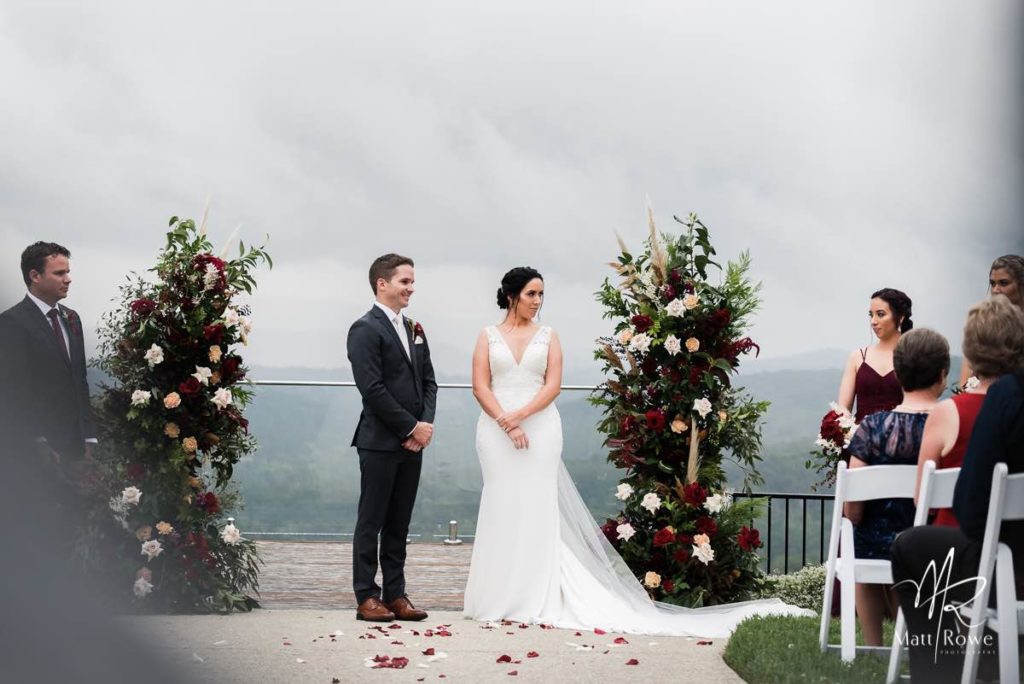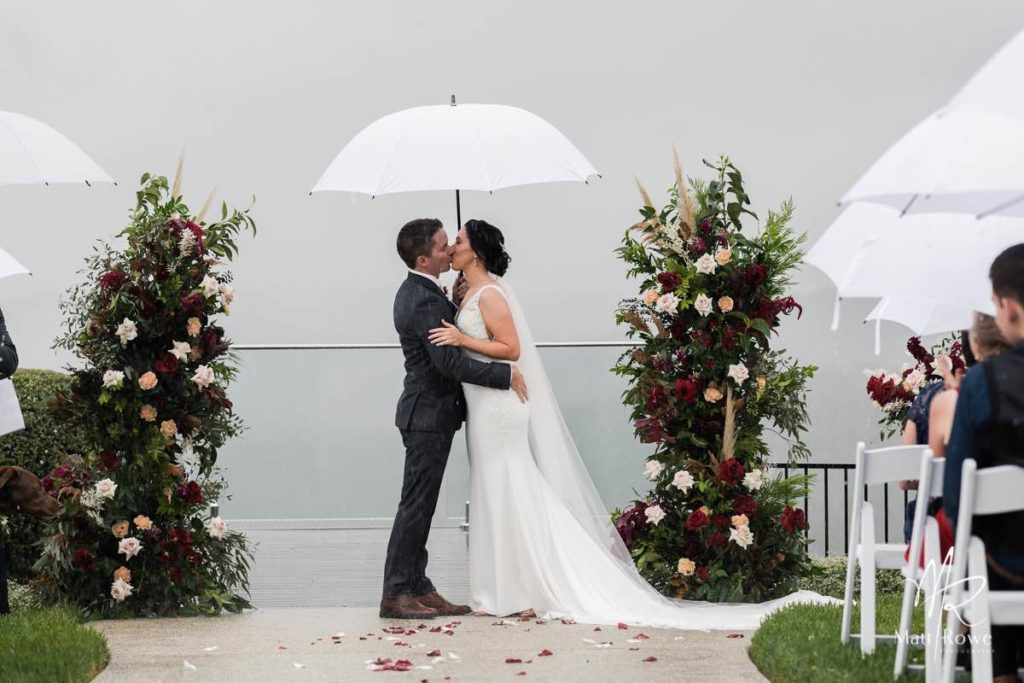 The reception space was warm and cosy looking out onto the stormy hills and valley – when the clouds cleared enough to see them that is.
The styling from the team at Made to Match was so perfect to support Nicole and Micks vision, our florals just iced the cake with chalice bowls full of rambling foliages and rich florals with nude and oatmeal accents. The amazing Made to Match team relocated the ceremony florals perfectly to frame the large windows and view!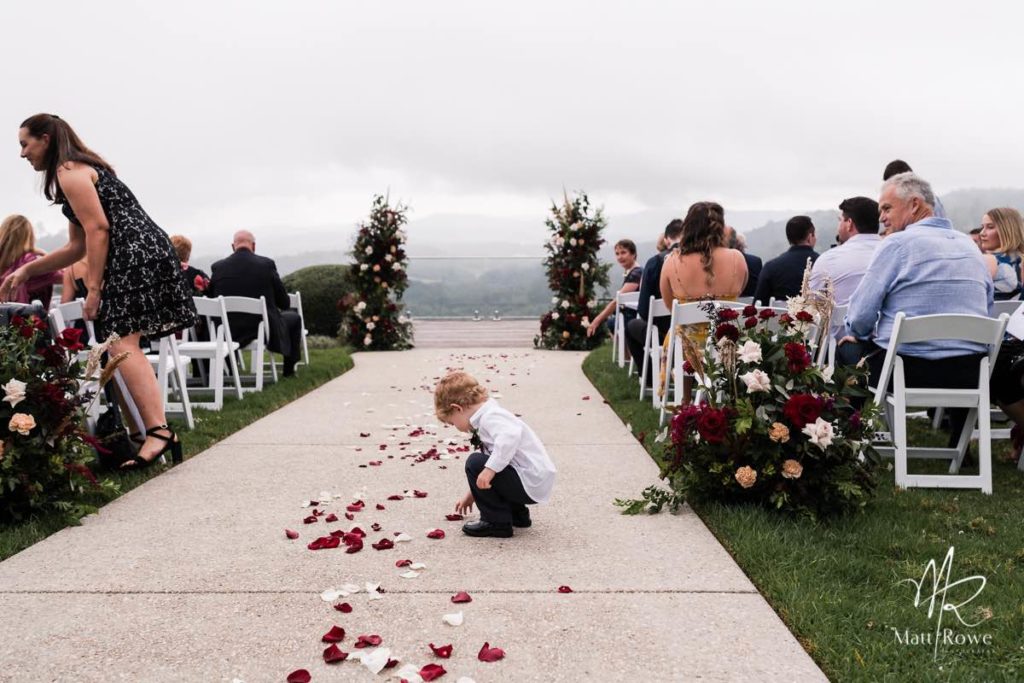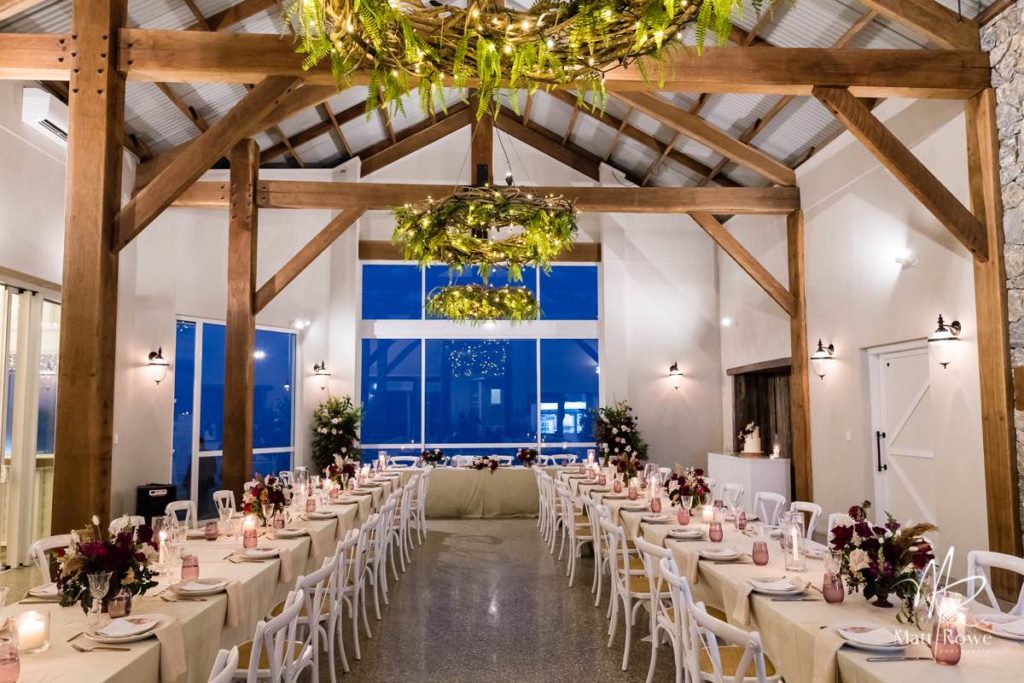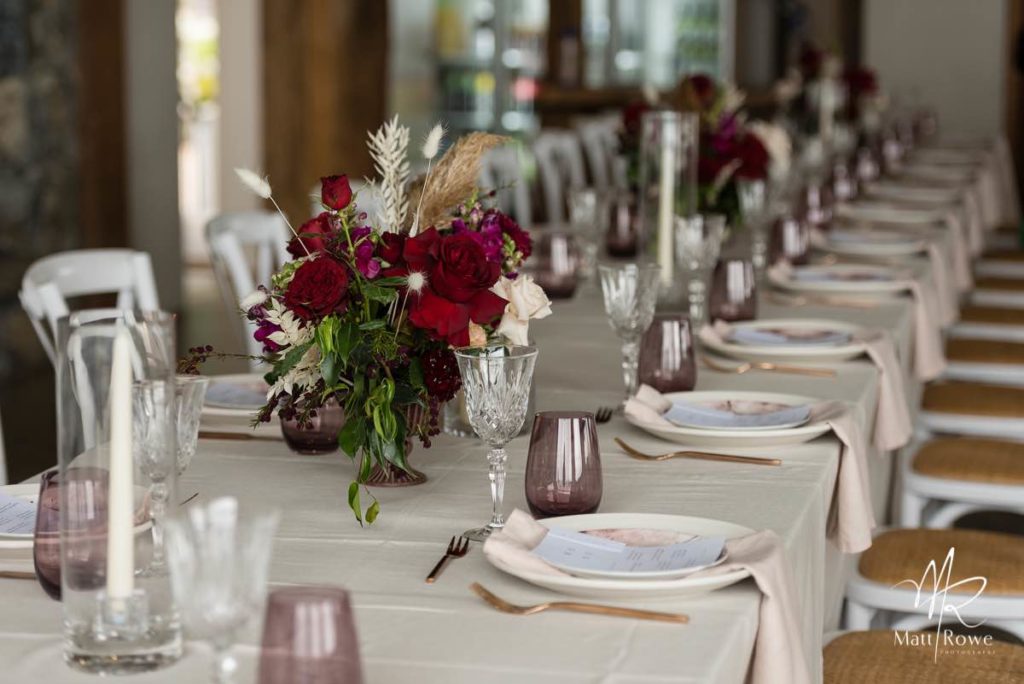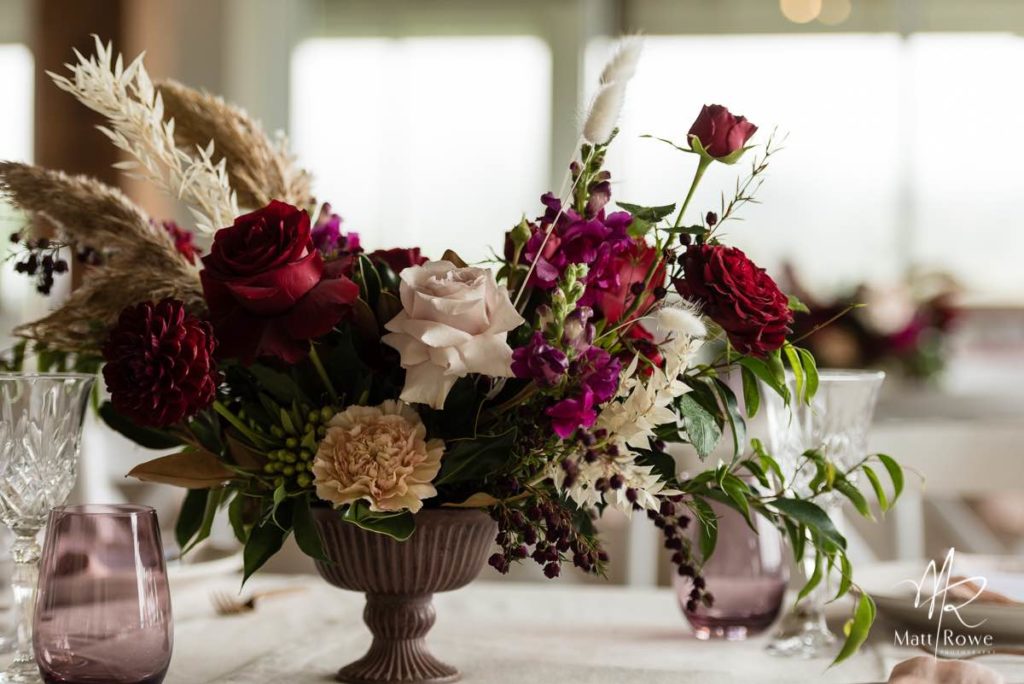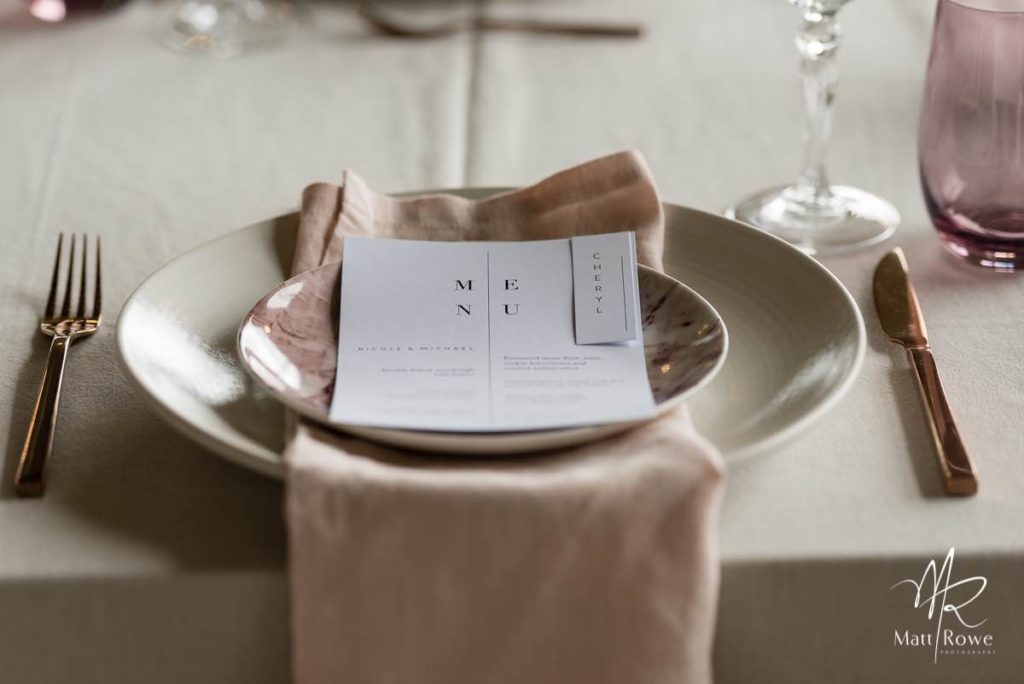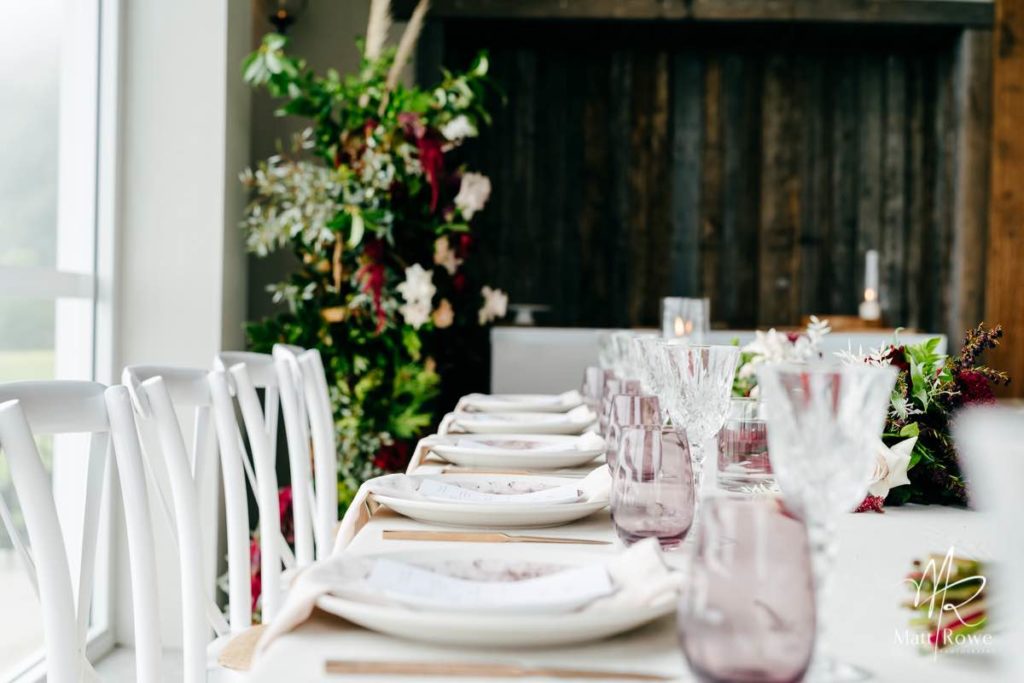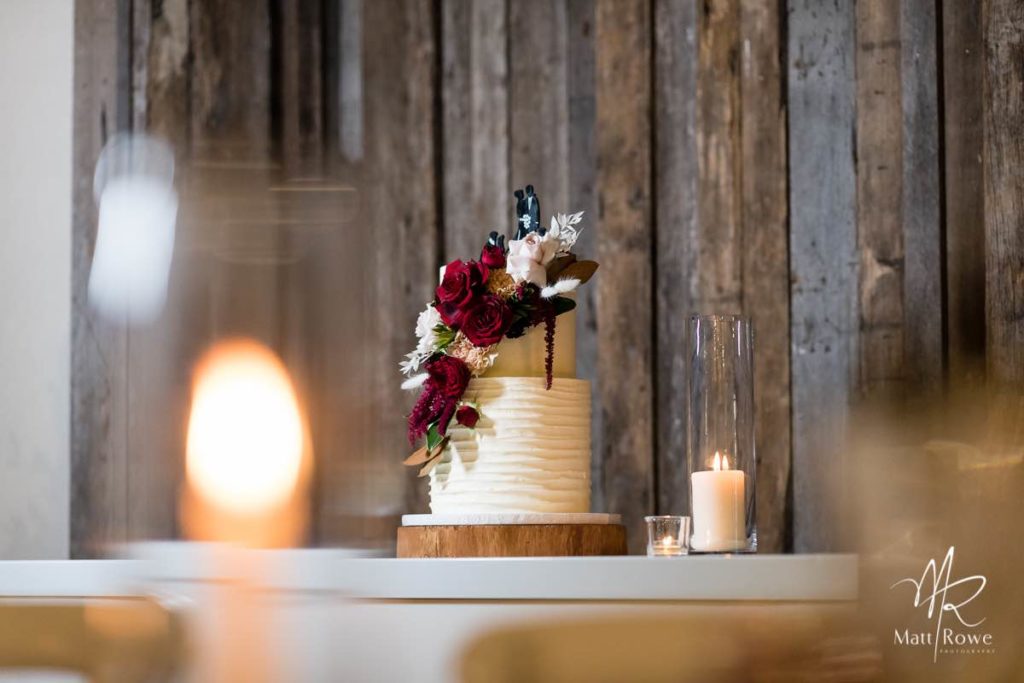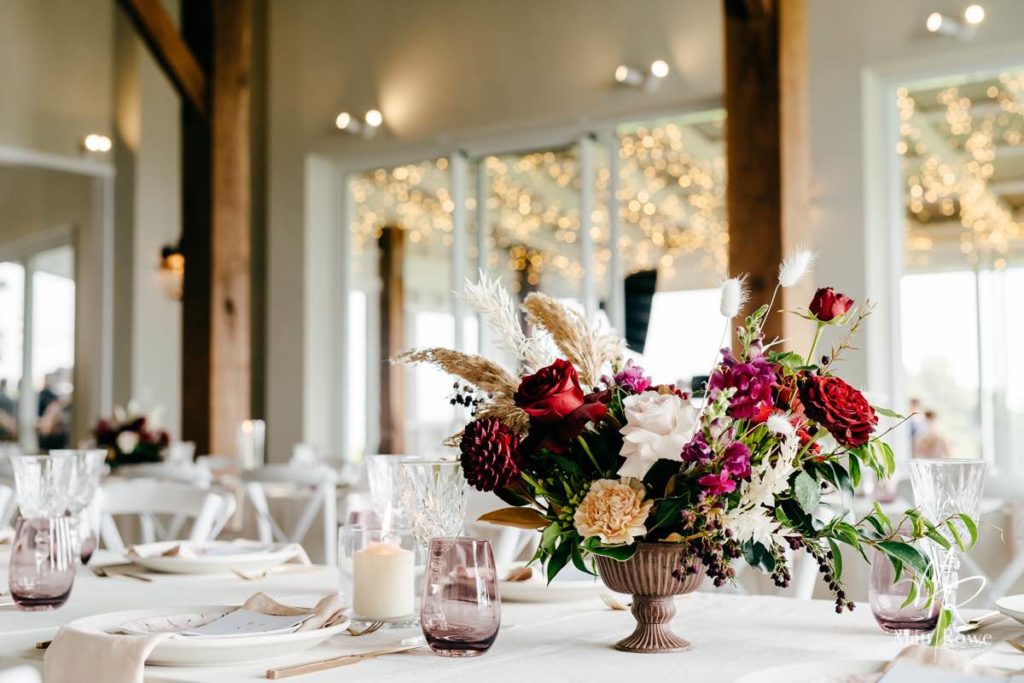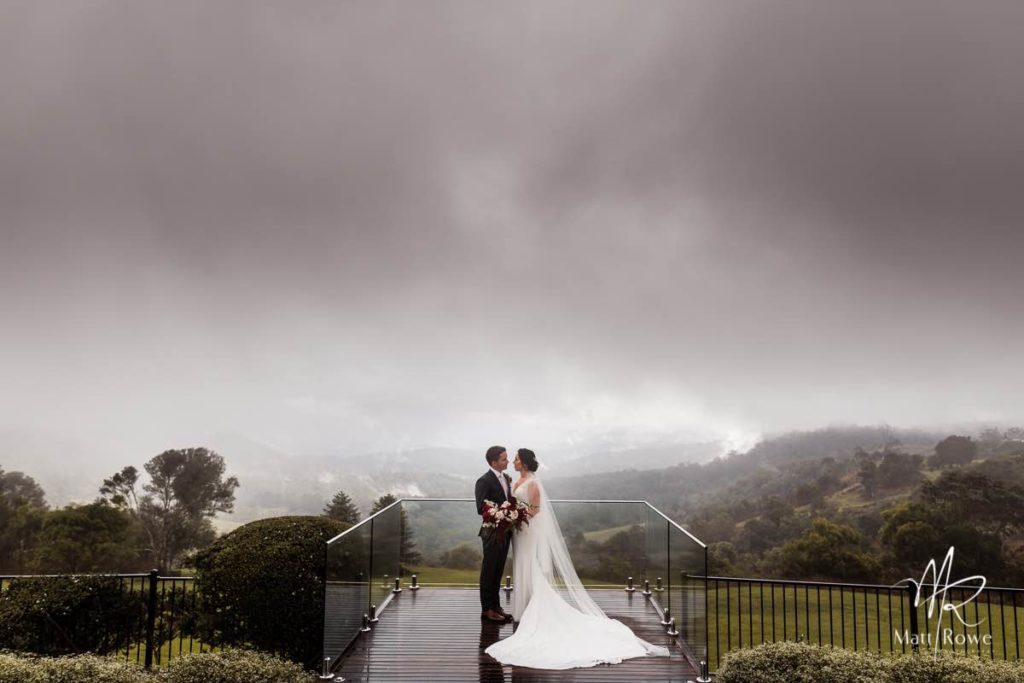 Date OCTOBER 2019| Venue OLD DAIRY MALENY | Photography MATT ROWE | Styling MADE TO MATCH EVENTS | Co-ordination and Catering SOMETHING FOR CATERING | Celebrant CASSANDRA NEILSON | Hair AVA ELIZABETH HAIR | Make Up ERIN FEDELE MUA AND BEAUTY AND HANNAH MILLS MUA | Cake THE DESERT ARCHITECTS | Flowers WILLOW BUD
Willow Bud Wedding Florist created these wedding flowers and bridal bouquets. The wedding ceremony and reception designs were created specifically for this bride at this Sunshine Coast wedding venue, but this style could be created at many of our beautiful Sunshine Coast hinterland wedding venues in Maleny, Montville, Mapleton, Obi Obi, and Flaxton. This wedding styling and wedding florals would also match perfectly with venues and beaches in Noosa, Mooloolaba, Caloundra and private properties across the Sunshine Coast.