COASTAL SPRING WEDDING AT BISTRO C, NOOSA
BISTRO C, NOOSA
OCTOBER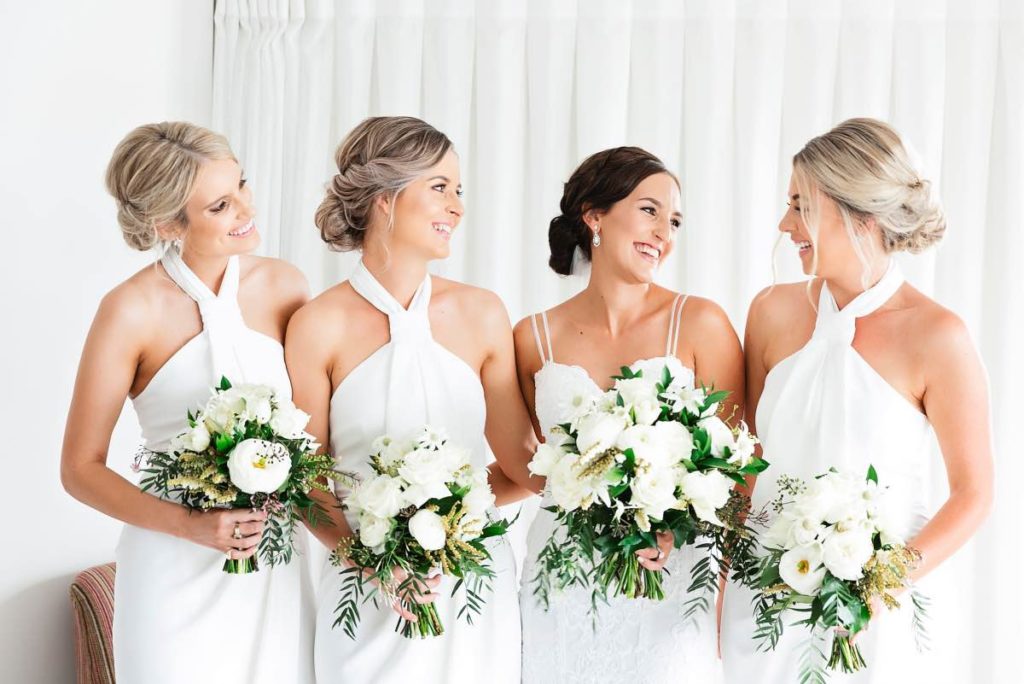 We loved working with our gorgeous bride Amie in bringing her modern, yet relaxed Noosa beach wedding come to life. Calli B Photography captured the day so perfectly with the ceremony at Hidden Grove tucked away from the wind on Noosa Main Beach with Style Le Aisles gorgeous styling. The inspiration for the wedding flowers was simple, white on white with deep greenery to contrast! We love to layer interesting shapes and textures together and that is exactly what we did in Amie's bridal bouquet design of fragrant garden roses, ranunculus, andromeda, flannel flower, freesia and double tulips. 
For the ceremony design at Hidden Grove we were inspired by Amie's love of the white on white look so we created the floral arbour to have an asymmetrical design for a modern edge perfectly framing the couple during their wedding ceremony. In addition to the flowers that we incorporated into the design, we added in Singapore orchids, snapdragons and disbuds with layers of cascading jasmine. This simple yet romantic design was perfectly balanced by Style Le Aisle's props and styling elements. 
The reception at Bistro C was so stunning! We love to work at this incredible restaurant because the location is 100% beachfront and the interior styling is amazing. Long tables filled the space and our florals in our cement vessels and contemporary glass flowed down the table with fragrant blooms transforming the restaurant to a wedding reception. We adored the planning process and the day itself with this wedding as Amie was a dream bride, thank you for trusting us to bring your vision to life, Amie and Luke!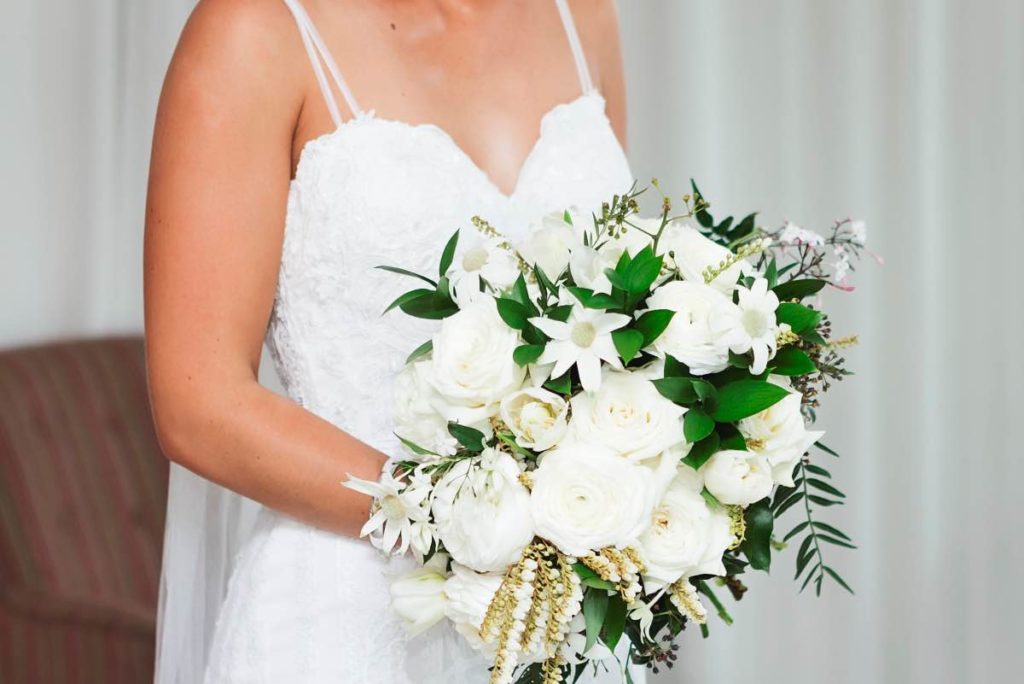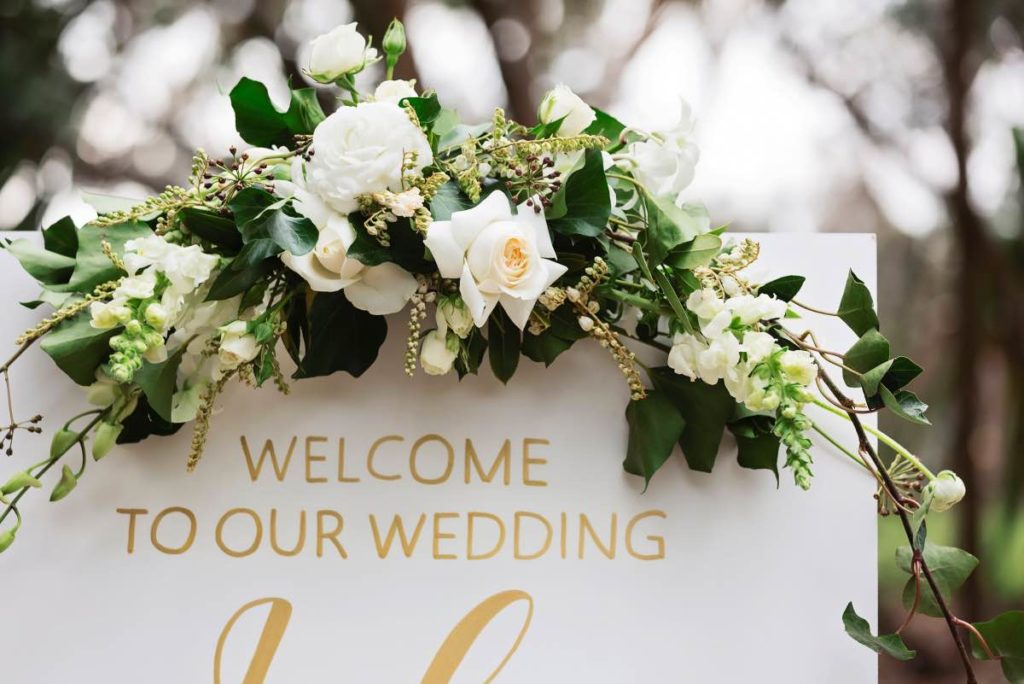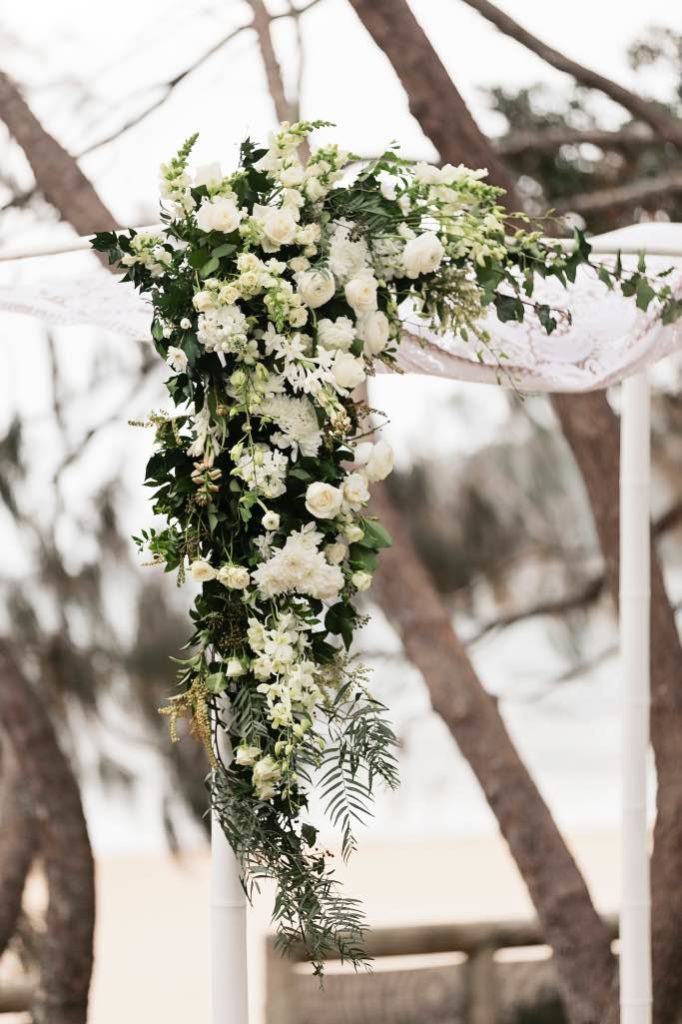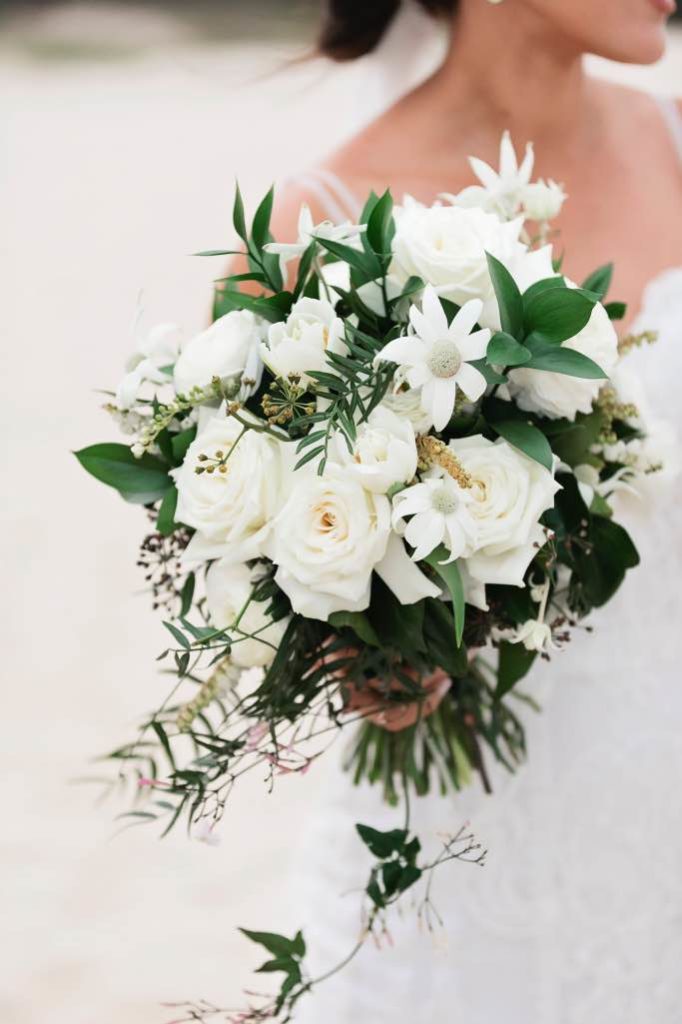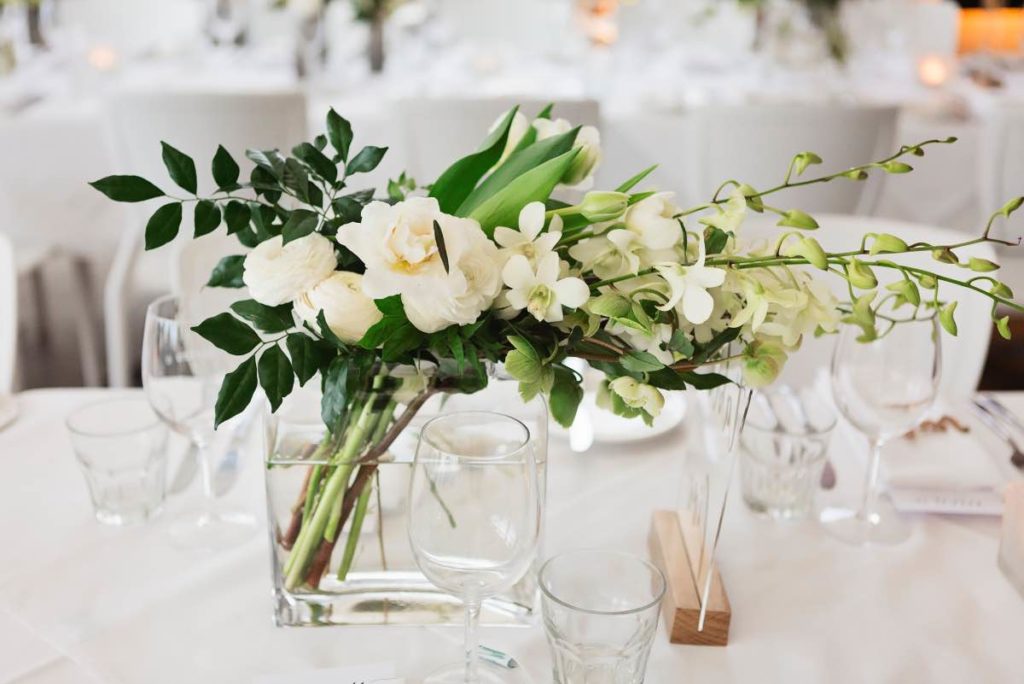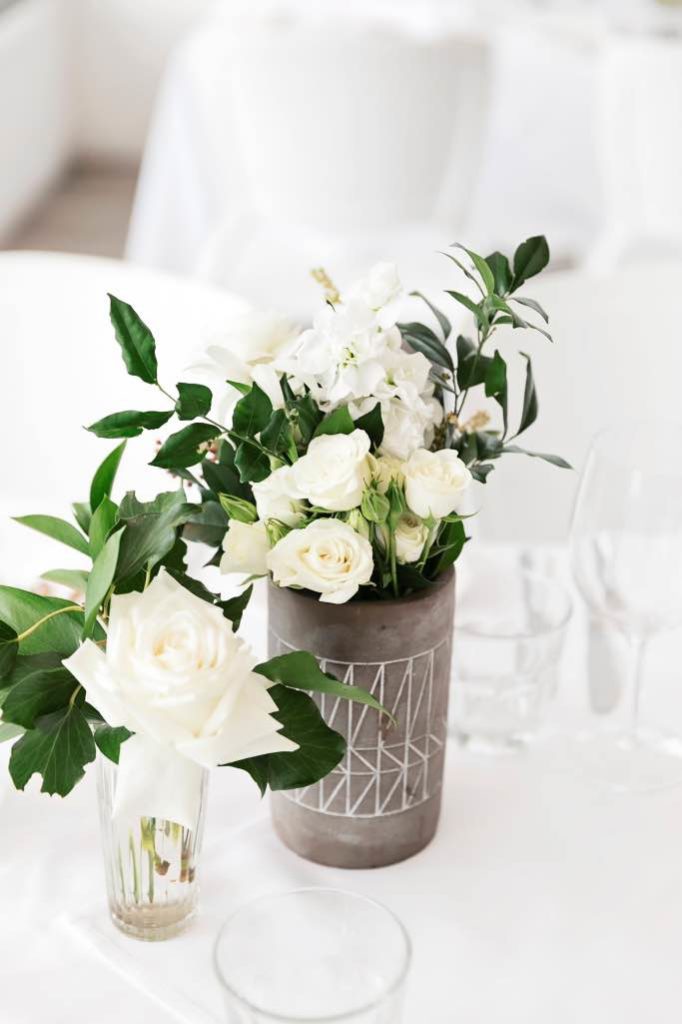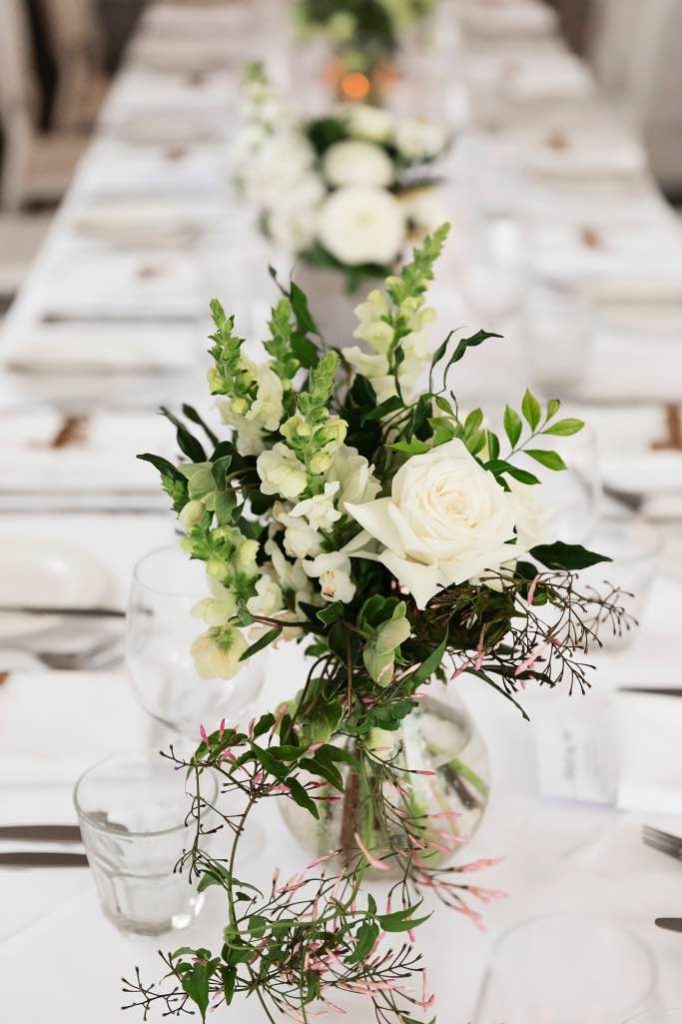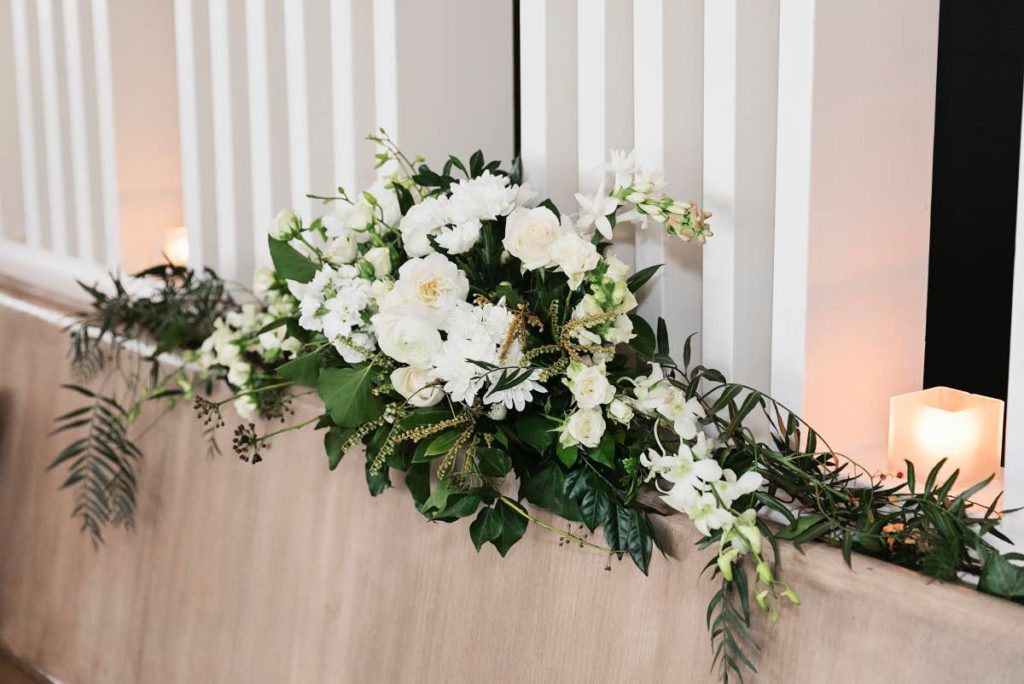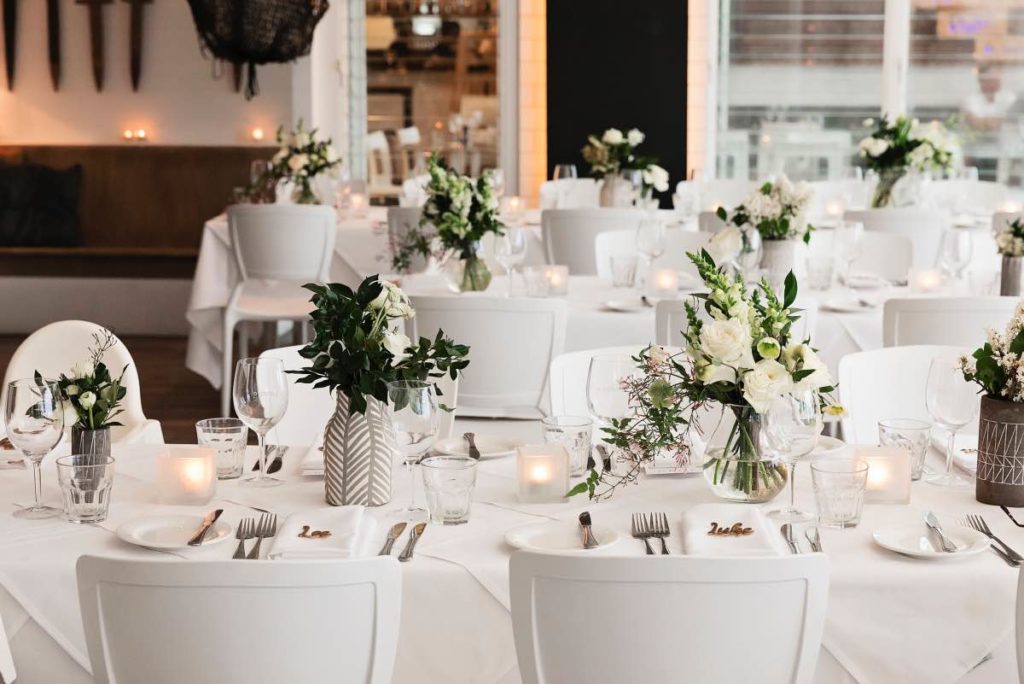 WOW, you are truly amazing!  I never had any doubt that you were a very talented florist but WOW you exceeded my expectations, you are so fantastic at what you do.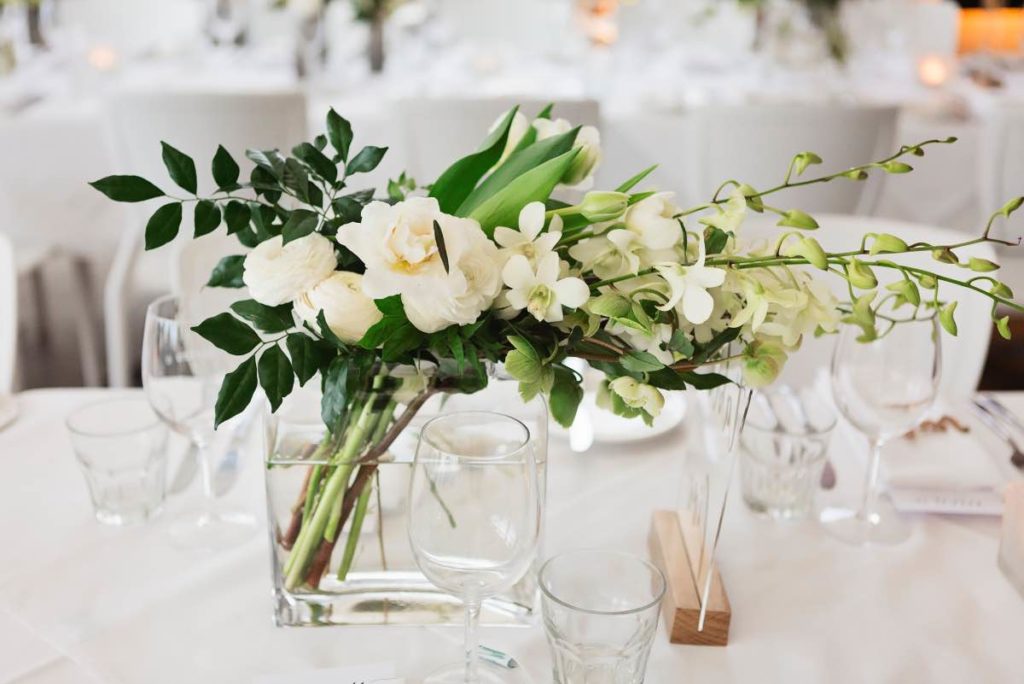 Photographer CALLI B | Venue BISTRO C | Ceremony HIDDEN GROVE | Styling STYLE LE AISLE