CEREMONY SPACE INSPIRATION
INSPIRATION FILES
FEATURING REAL WEDDINGS / PHOTO SHOOTS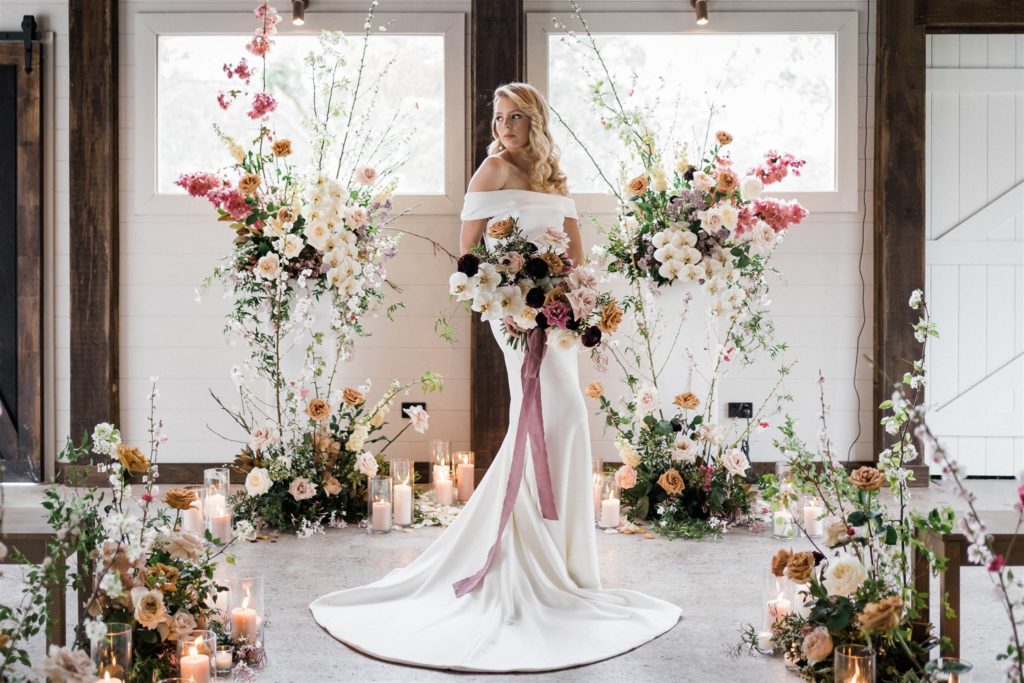 If you need a little inspiration for your wedding ceremony from our previous work, then this is the place to find it. We create almost all of our ceremony spaces on site across the beautiful Sunshine Coast on the day of your wedding, so that each design is perfectly matched to the space; and it also helps if there is a sudden change of venue due to weather etc.
So here is some ceremony spaces new and old from the Willow Bud back catalogue; from simple designs, arbours, full floral extravaganzas and everything in between. These are roughly categorised into Arbours/Arches/Circular, Freestanding Designs/Floral Pillars/Open Framed Plinths, Floral Nests and Full Bespoke Designs/Multi Level Designs.
ARBOURS, ARCHES and OTHER STRUCTURES inc CIRCLES
We have a few of our own arbours, arches and fabric drapes; but have worked with many different shapes and sizes from the Sunshine Coasts' leading stylists and venues. See below for some inspiration across different wedding styles. These designs can sometimes be transferred to the receptions space if space and time allows, but more often the florals will be cut down and placed on the bridal table, bar or lounge area.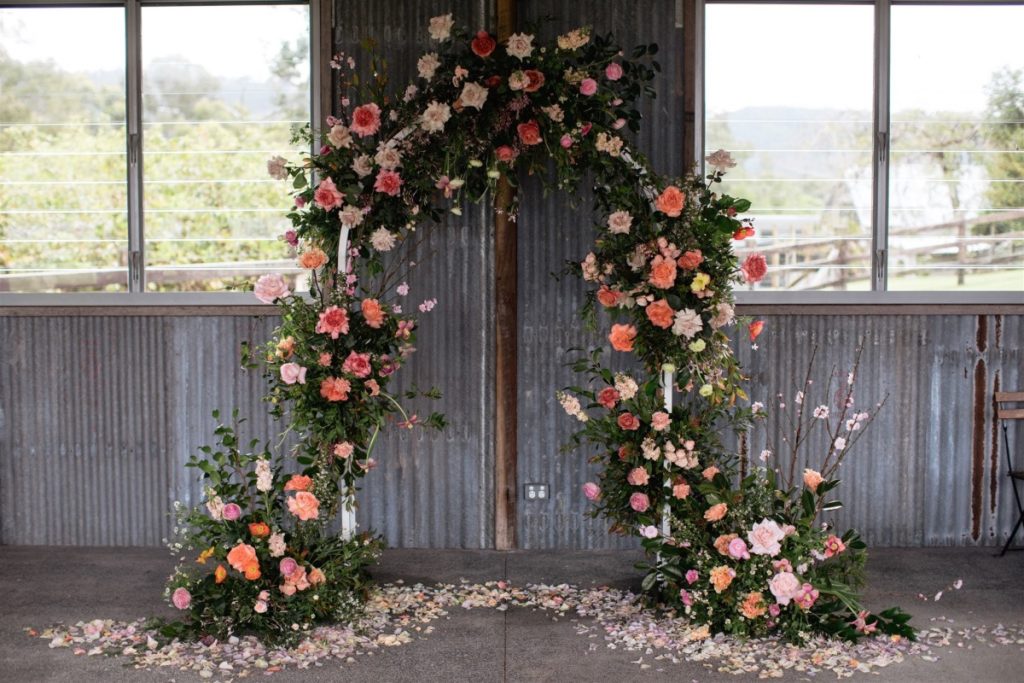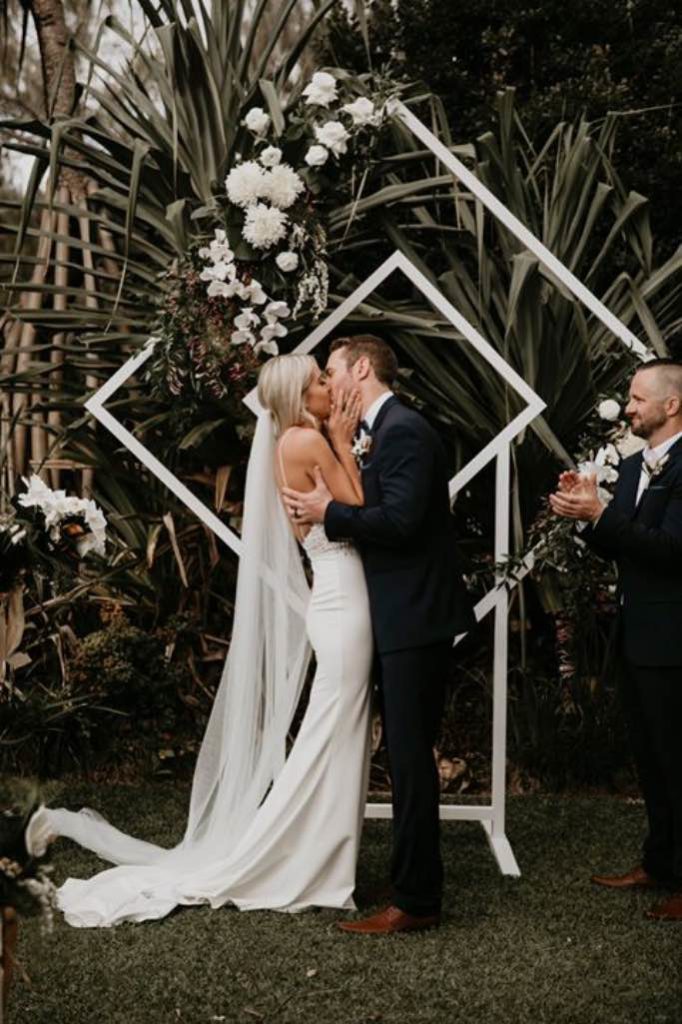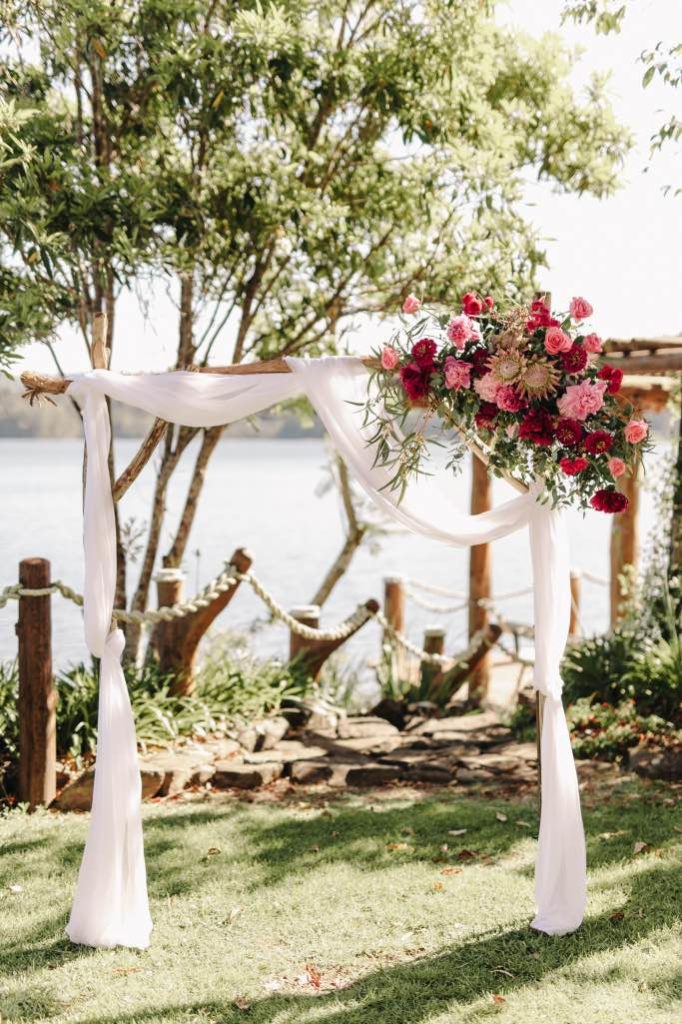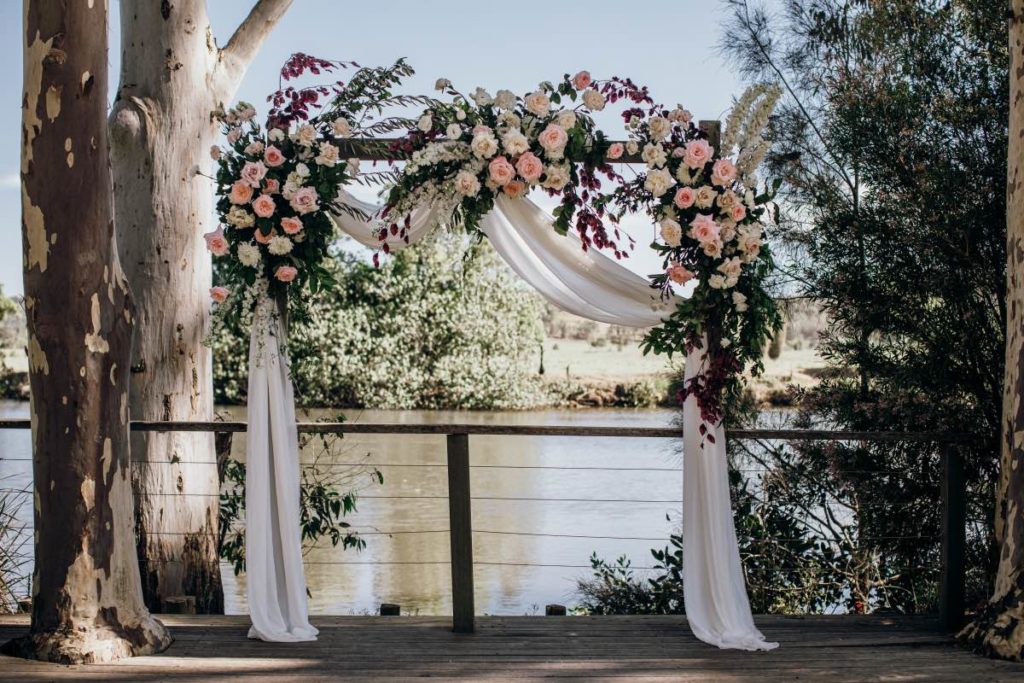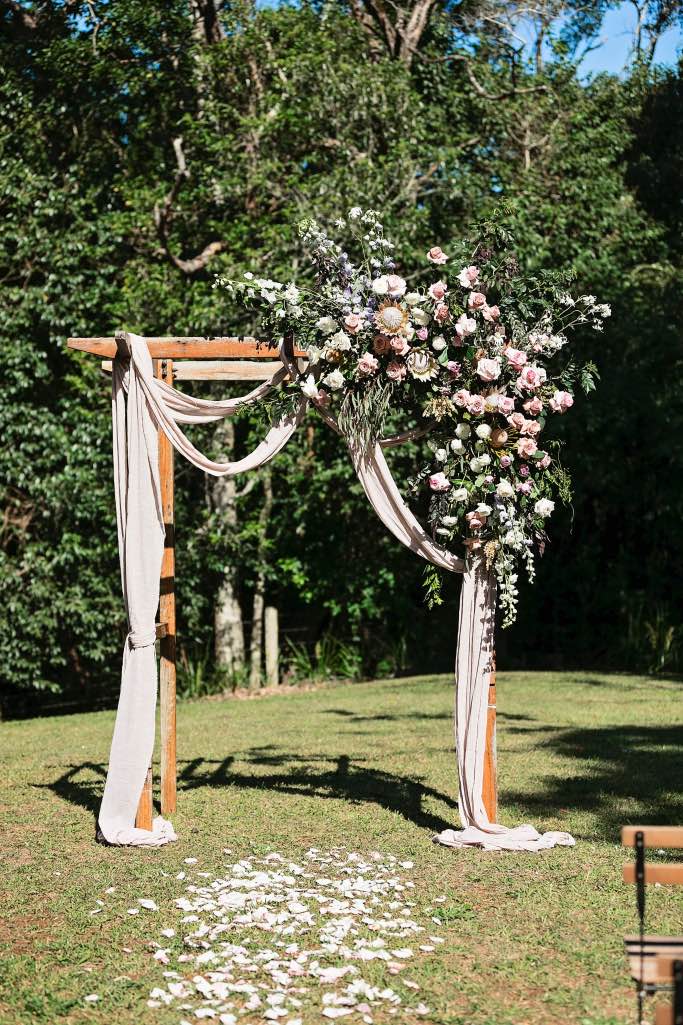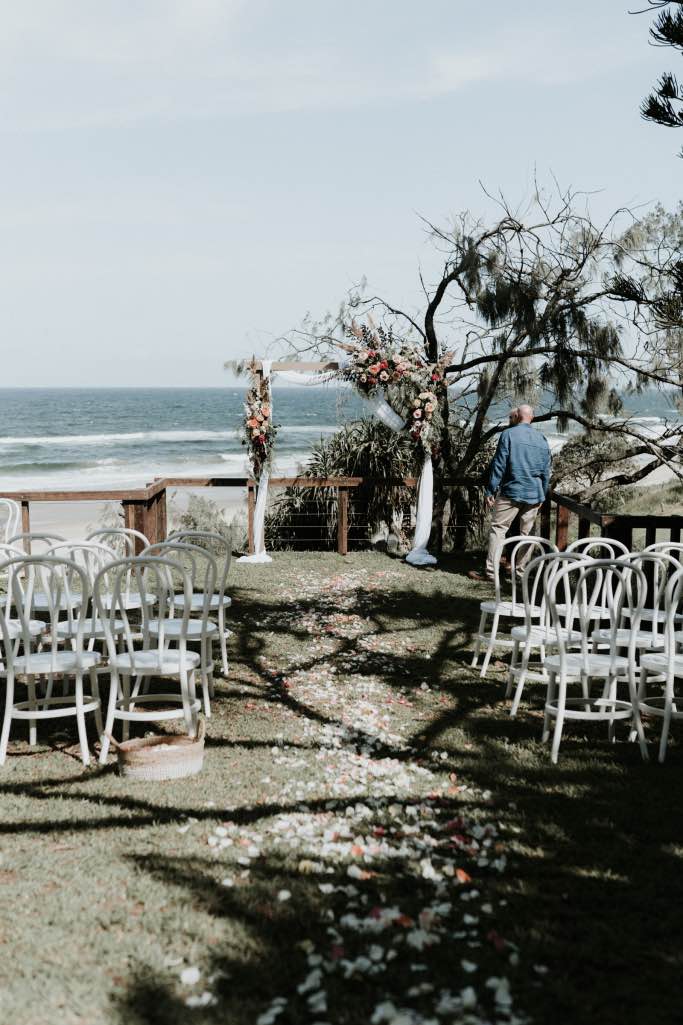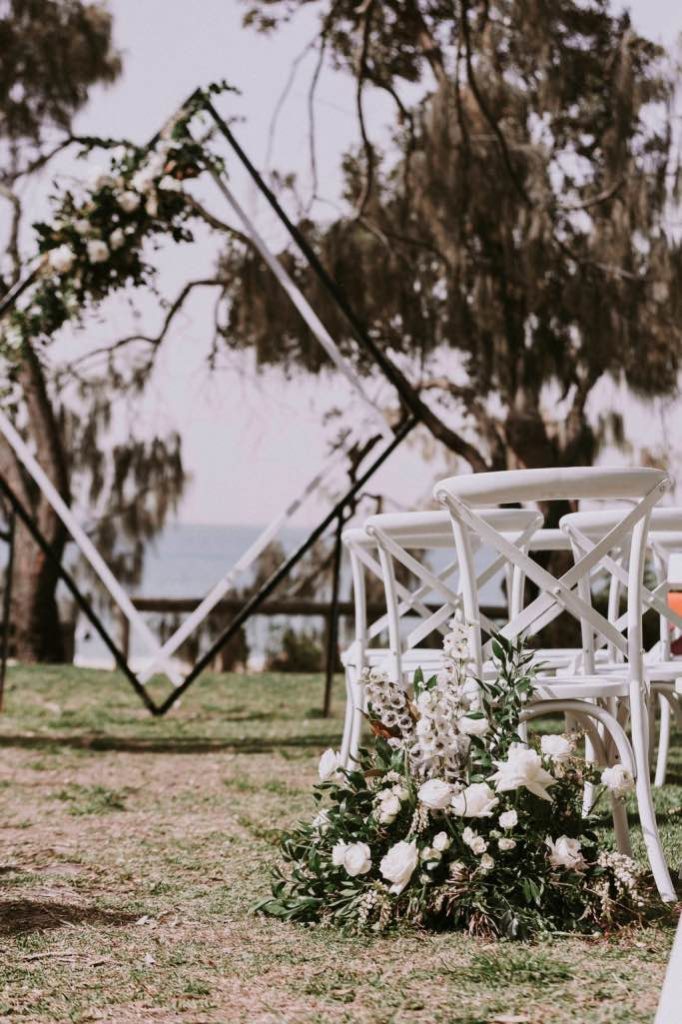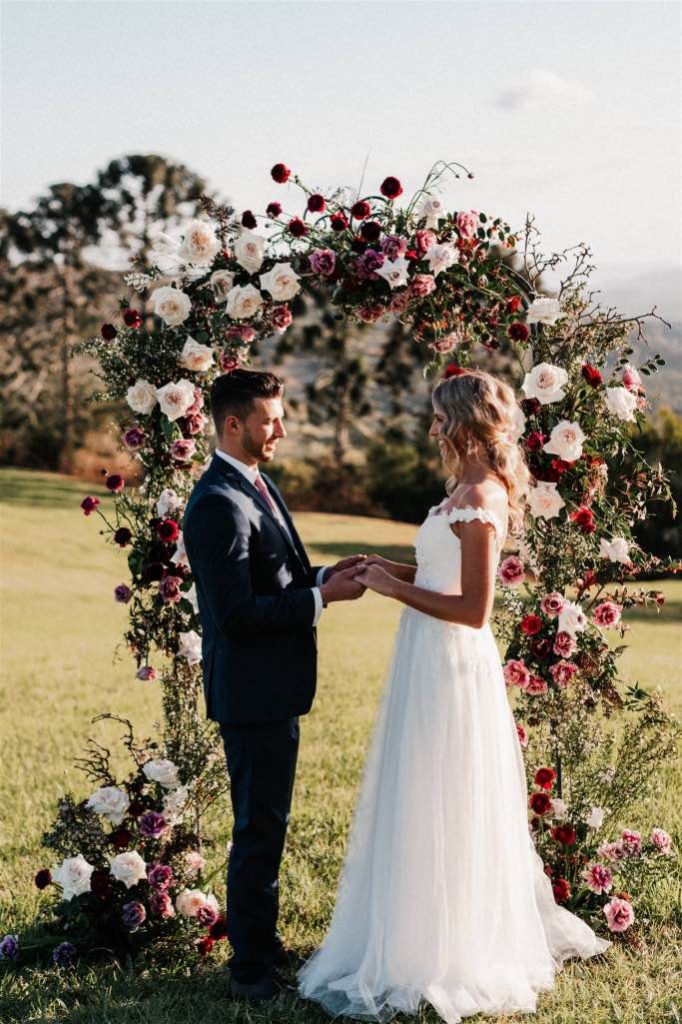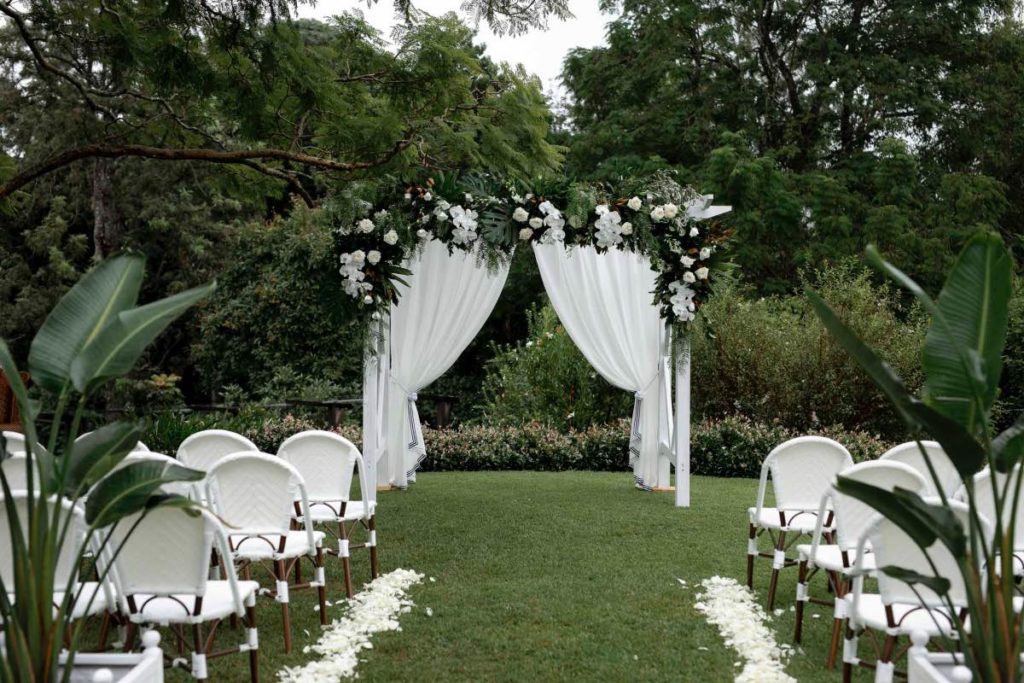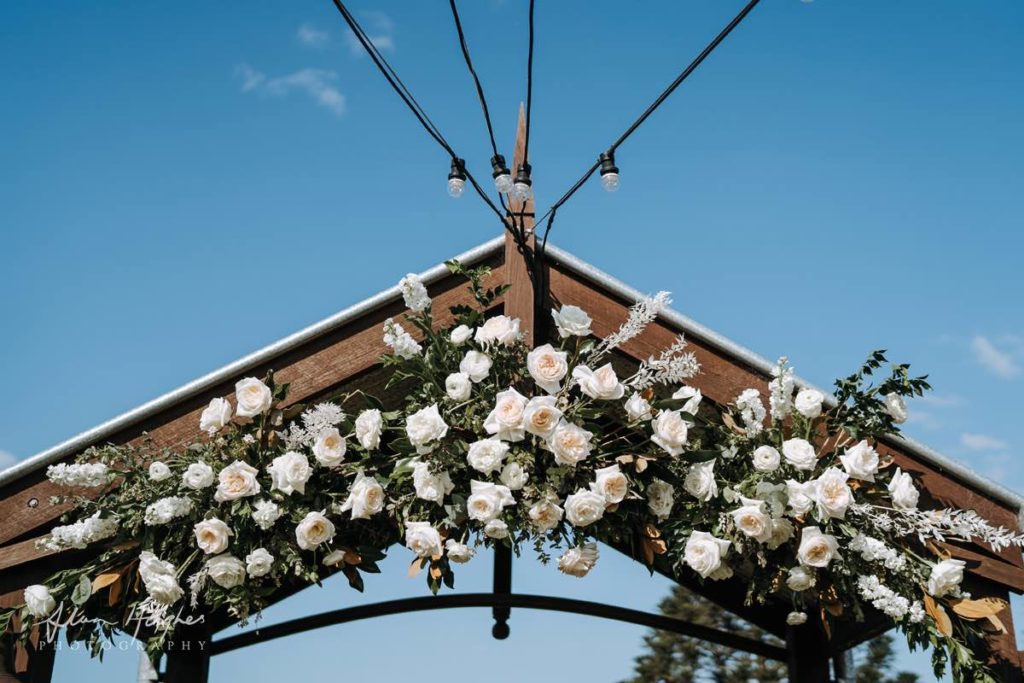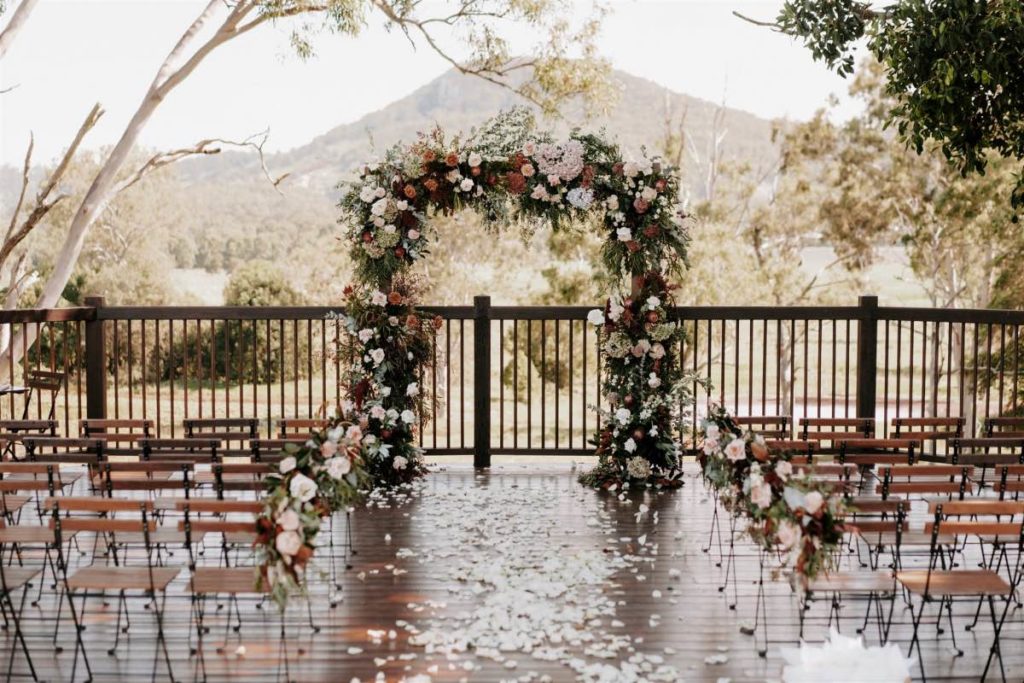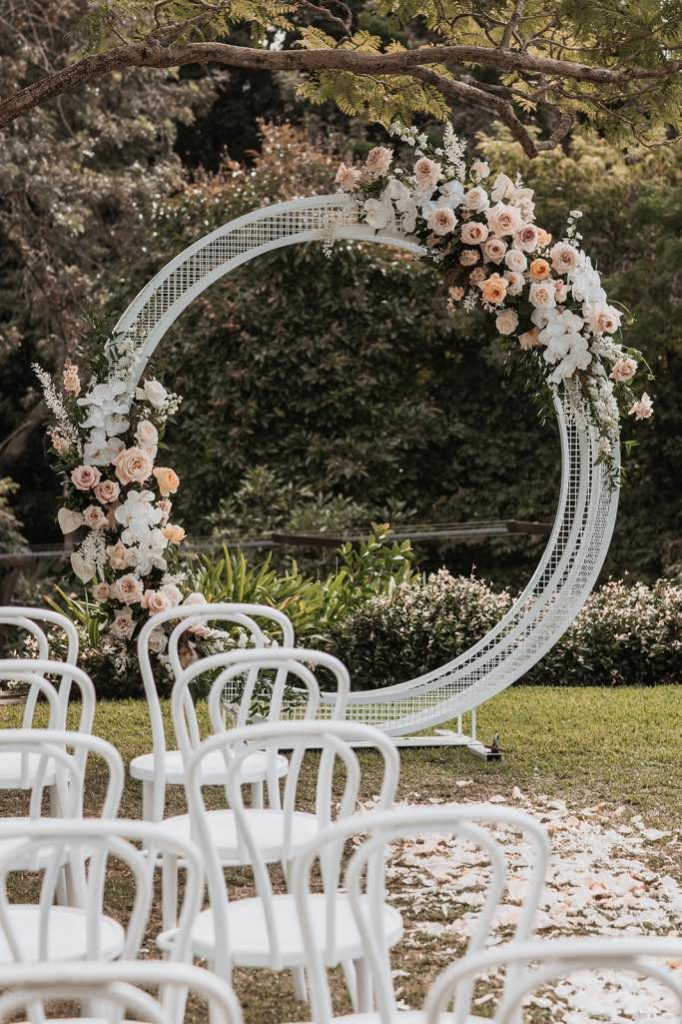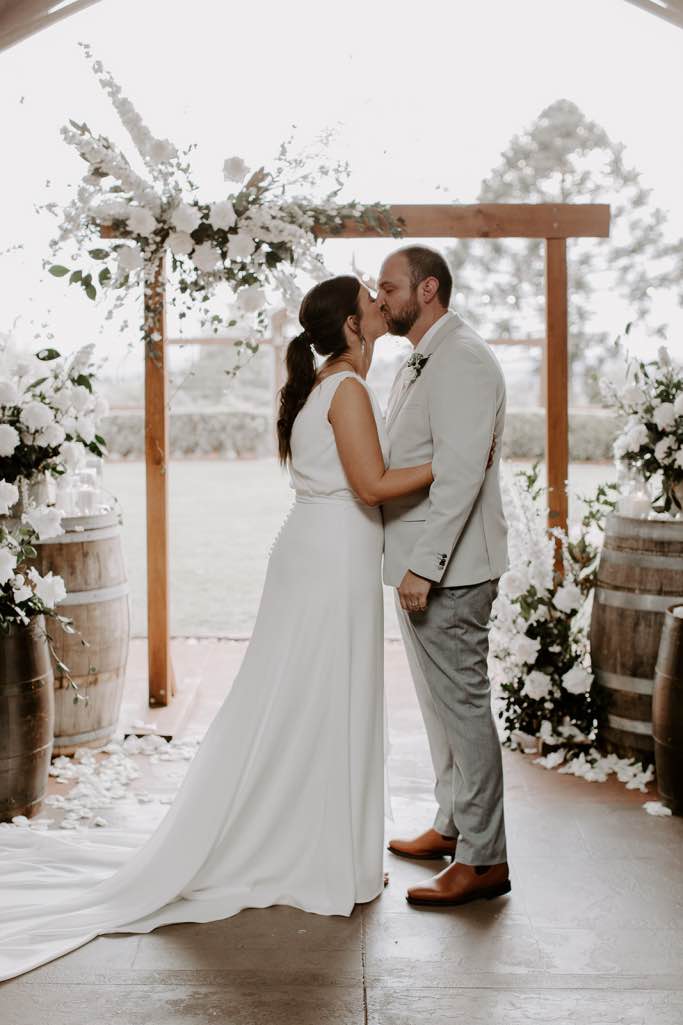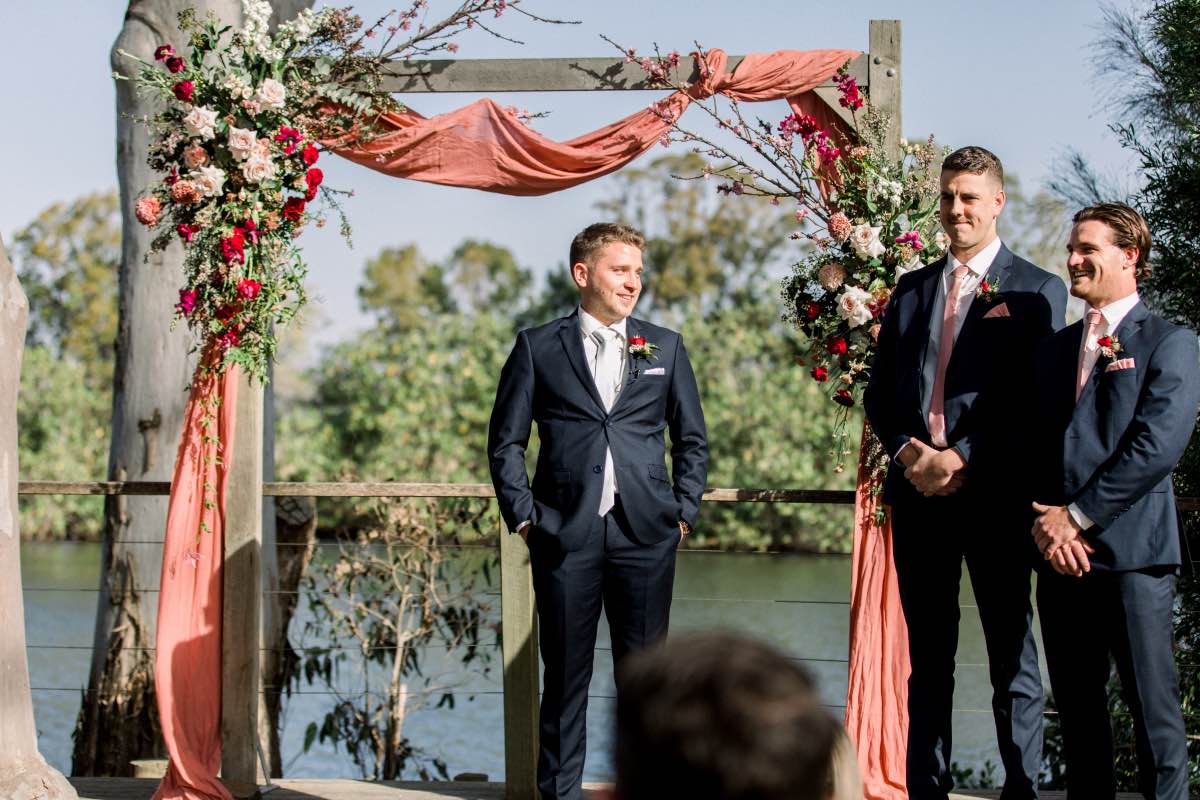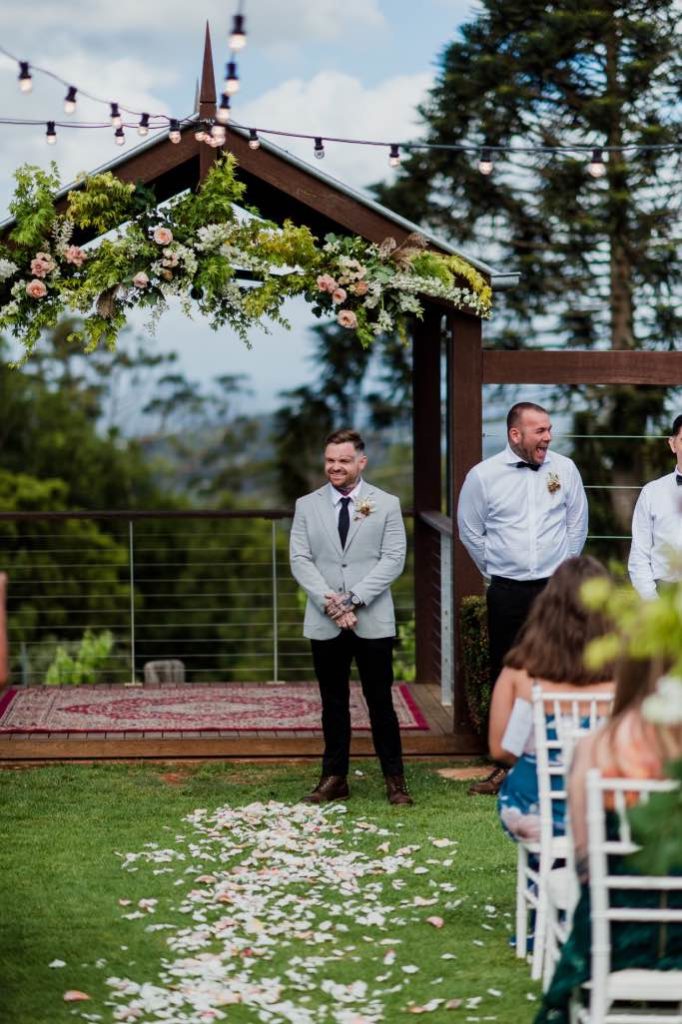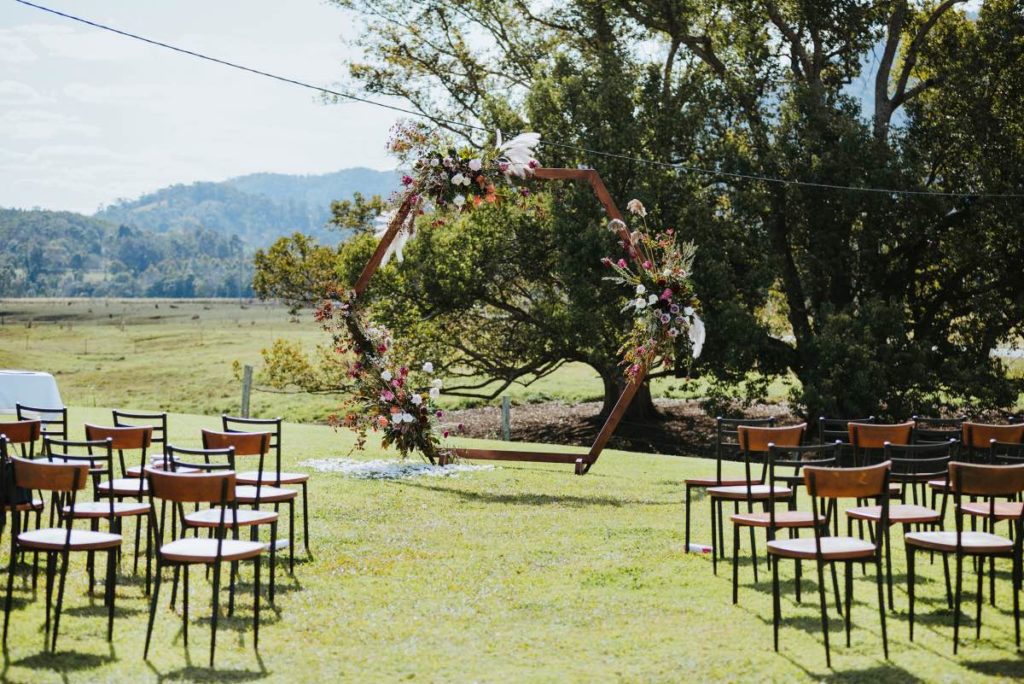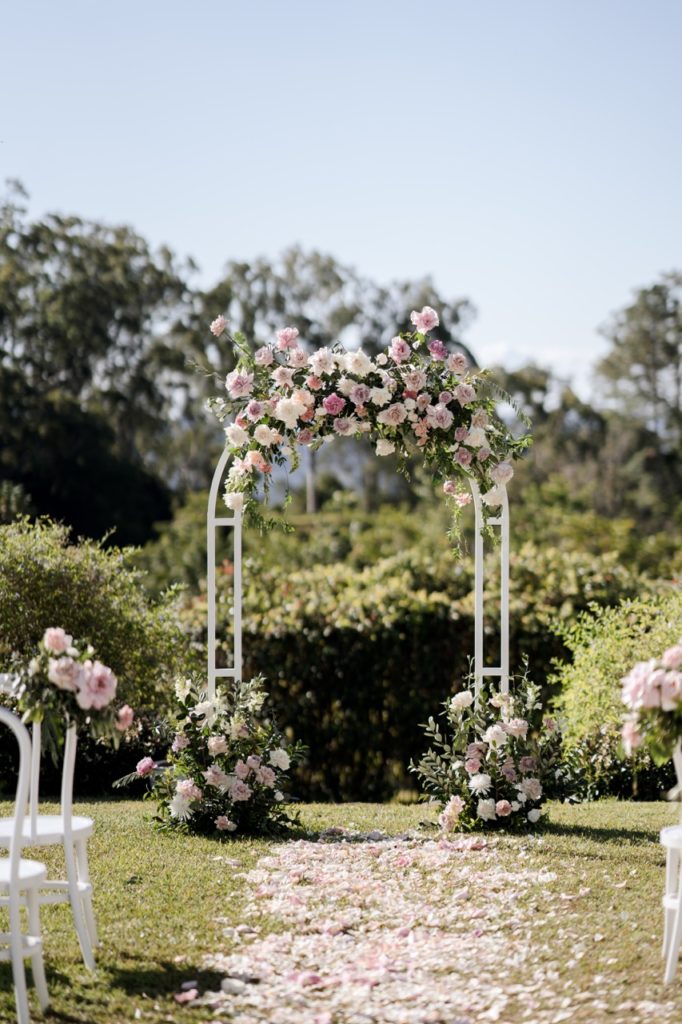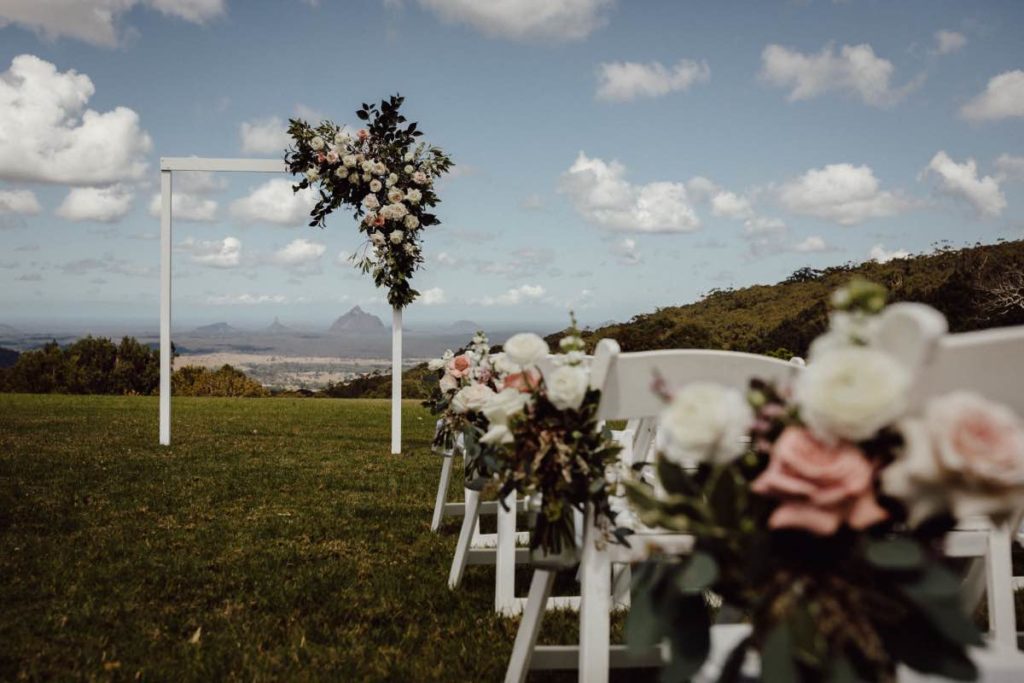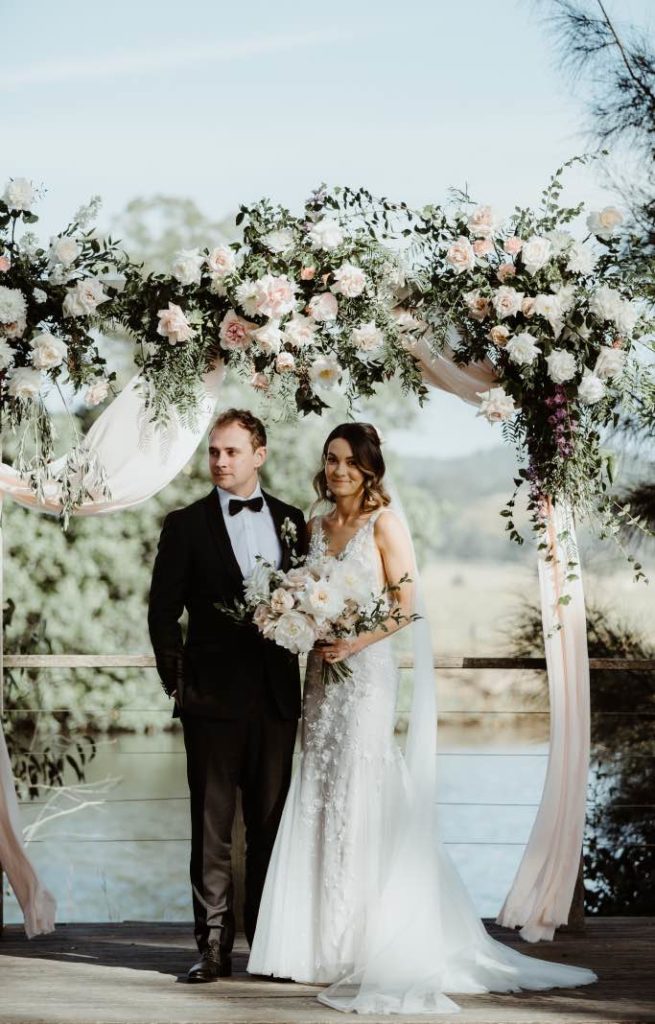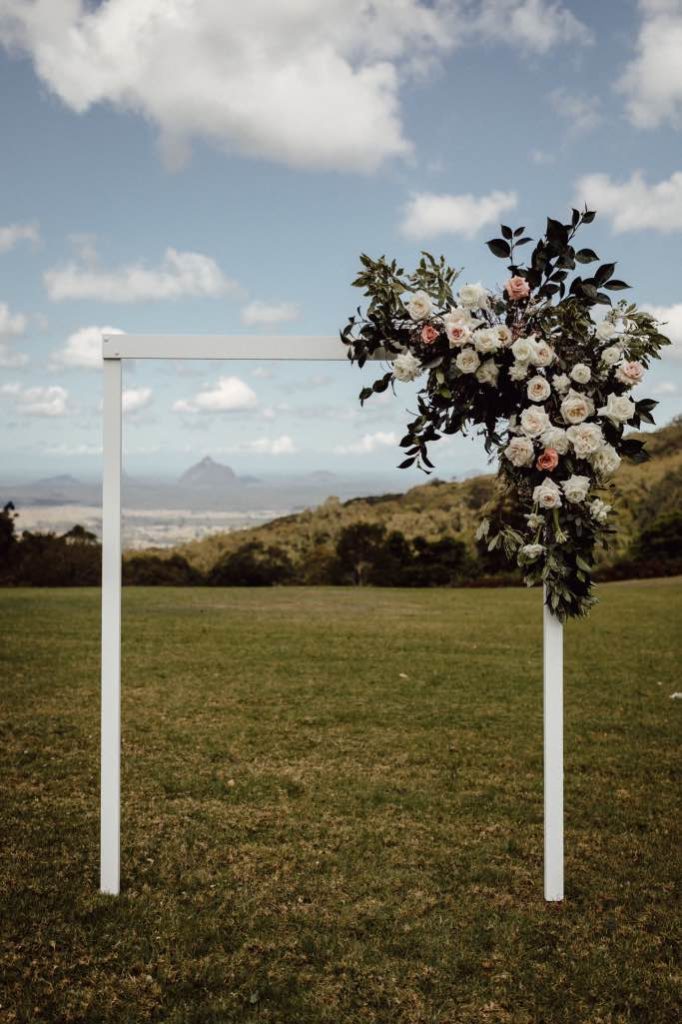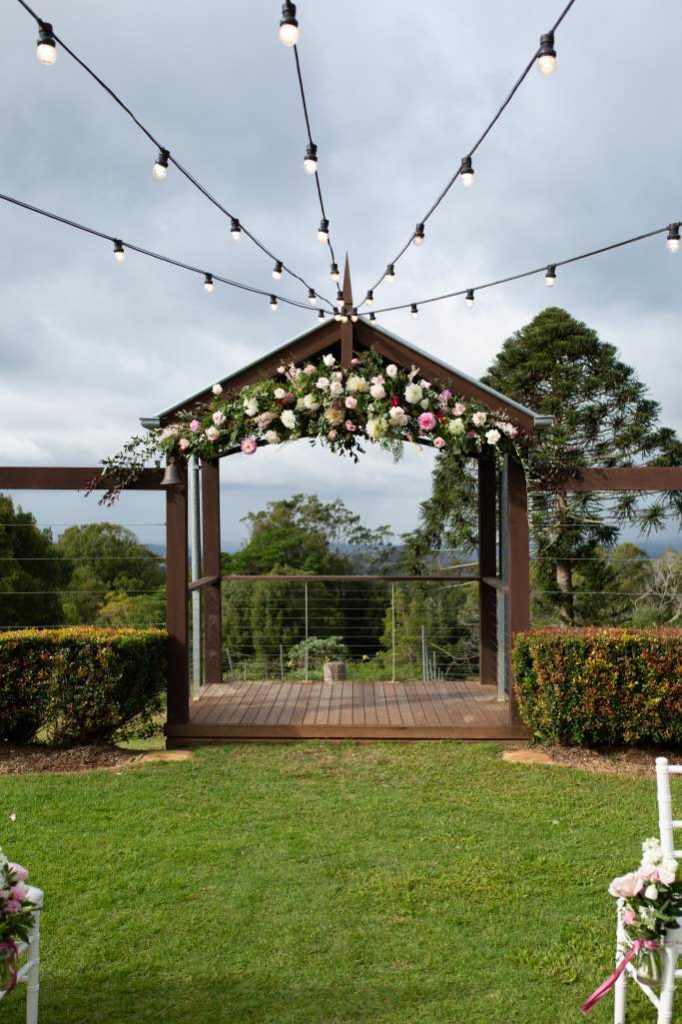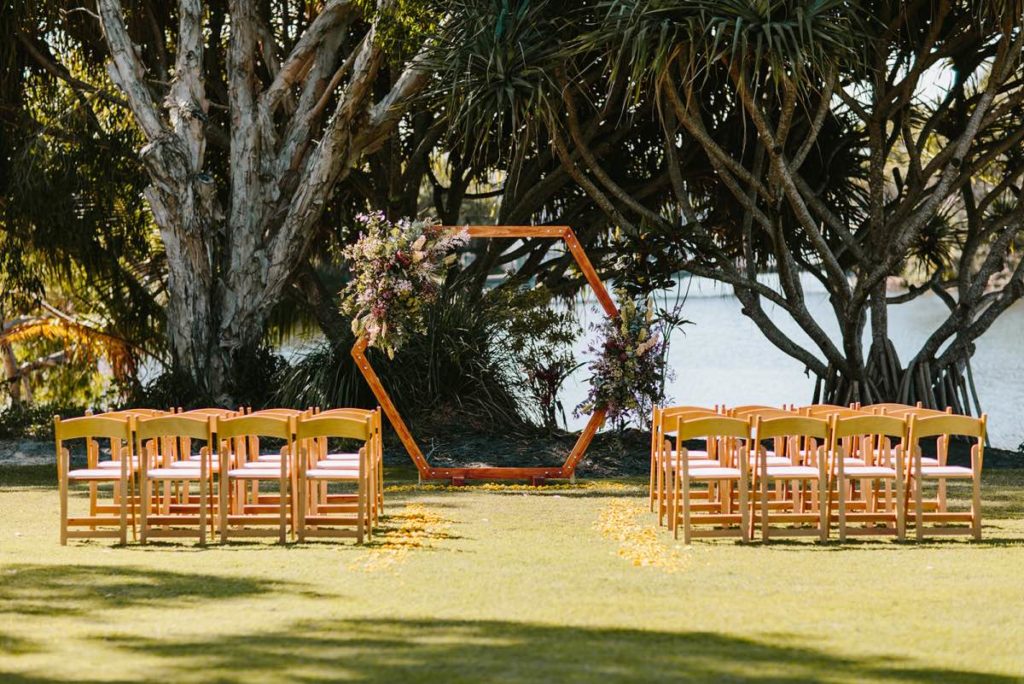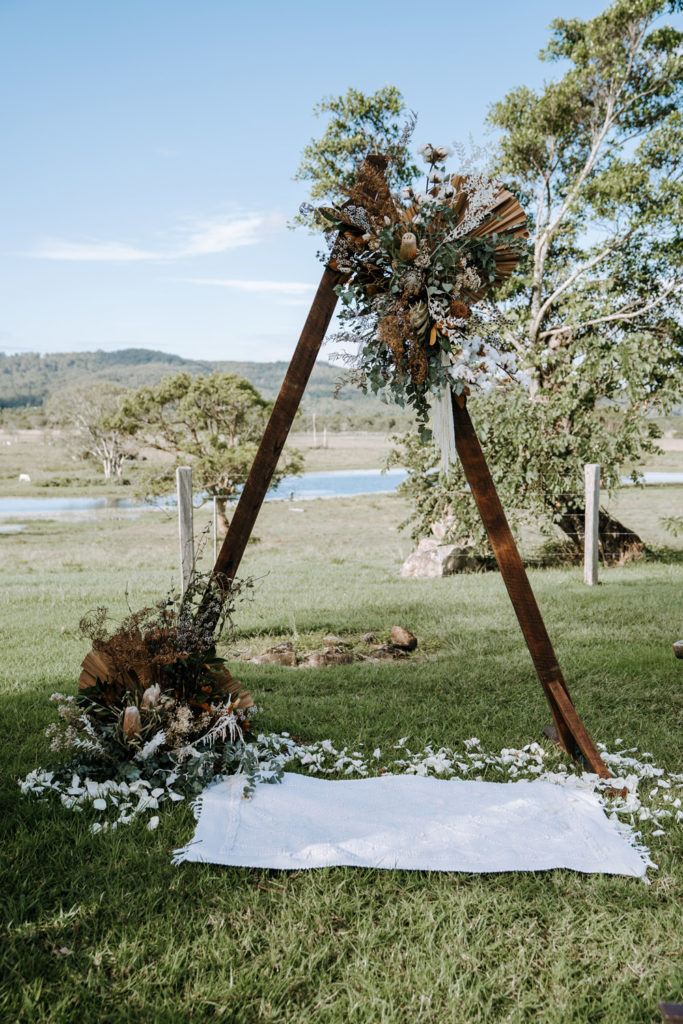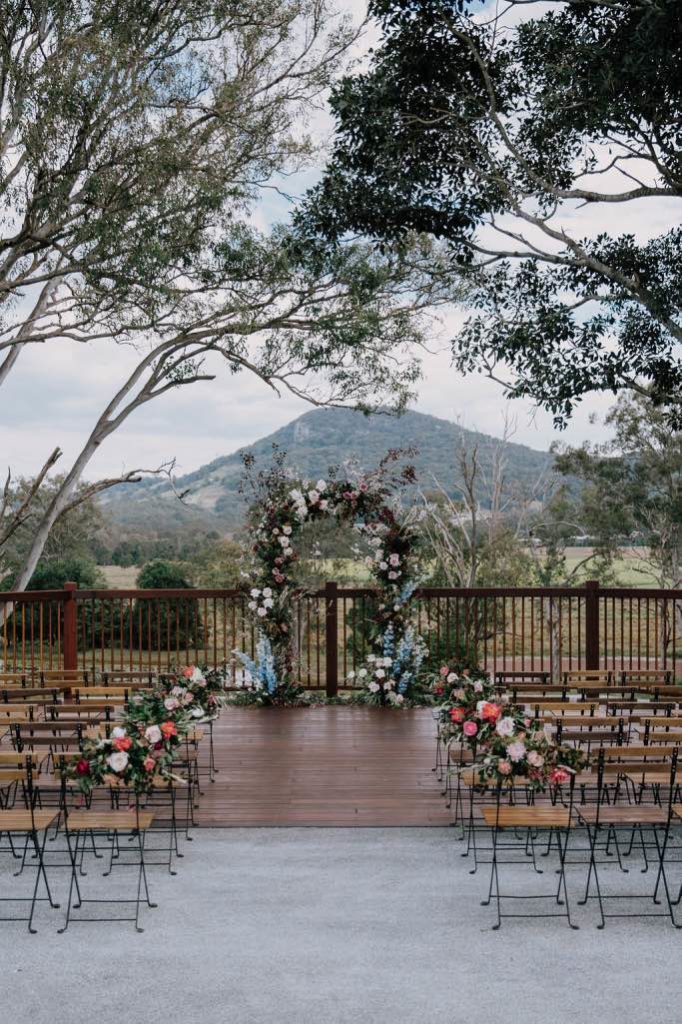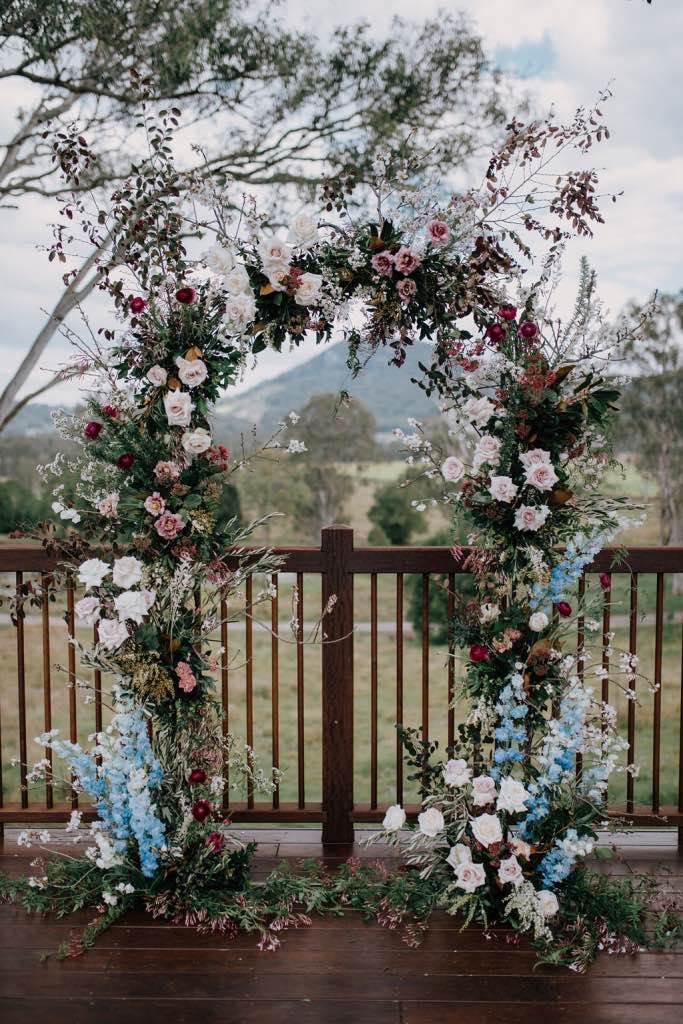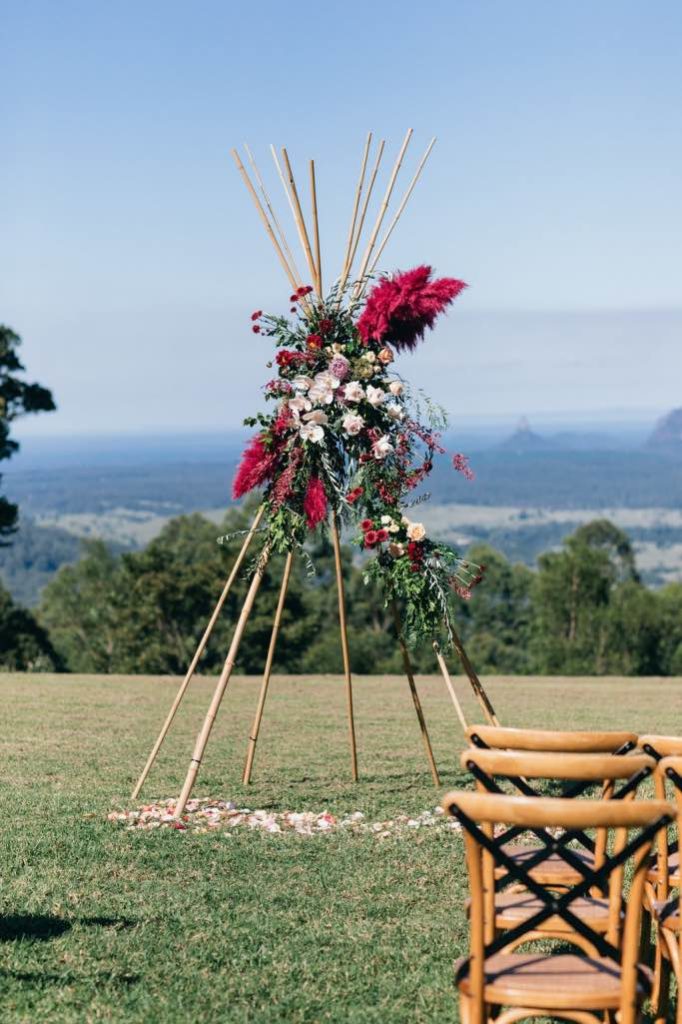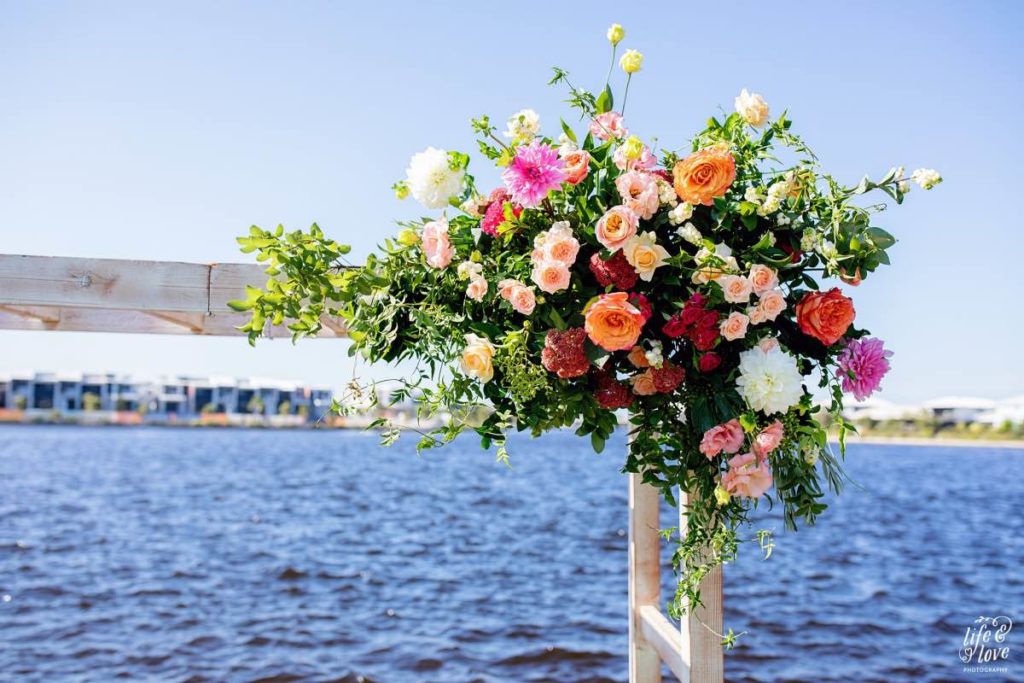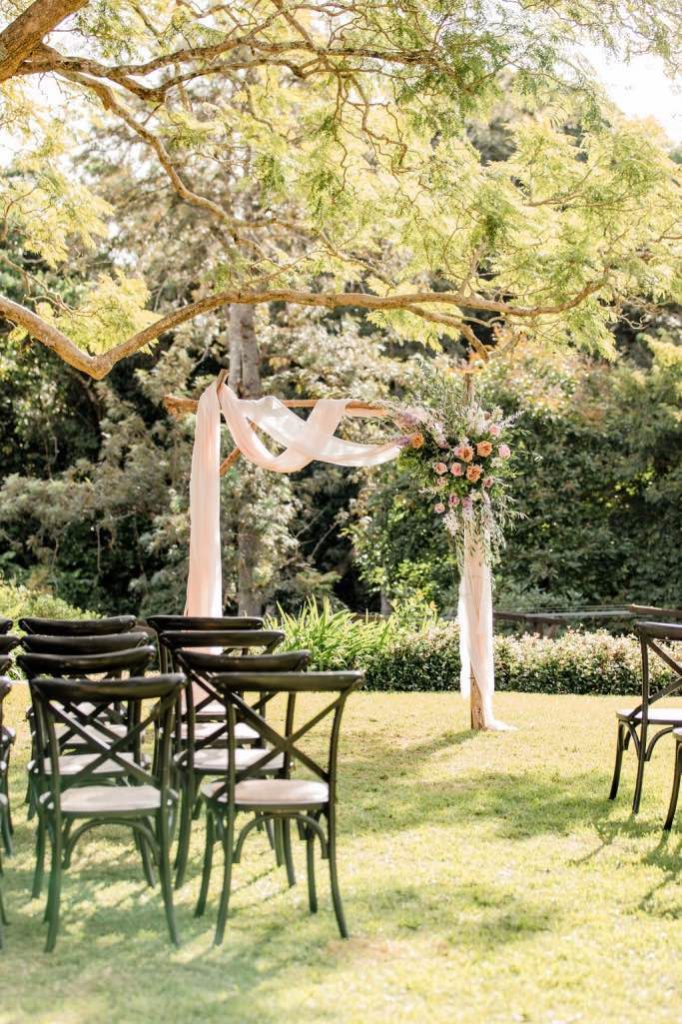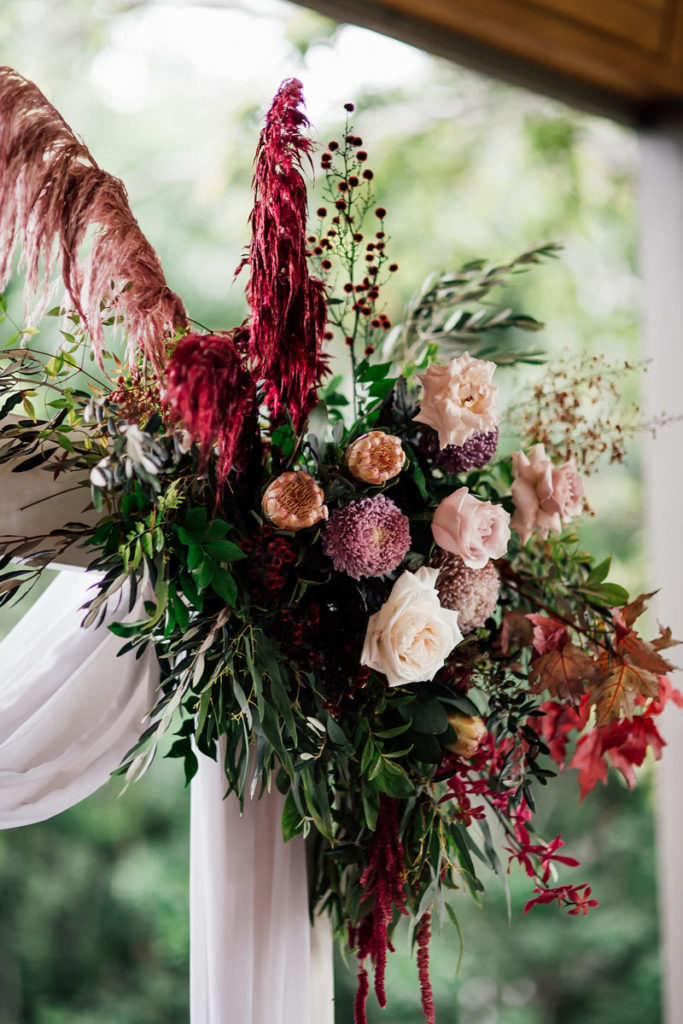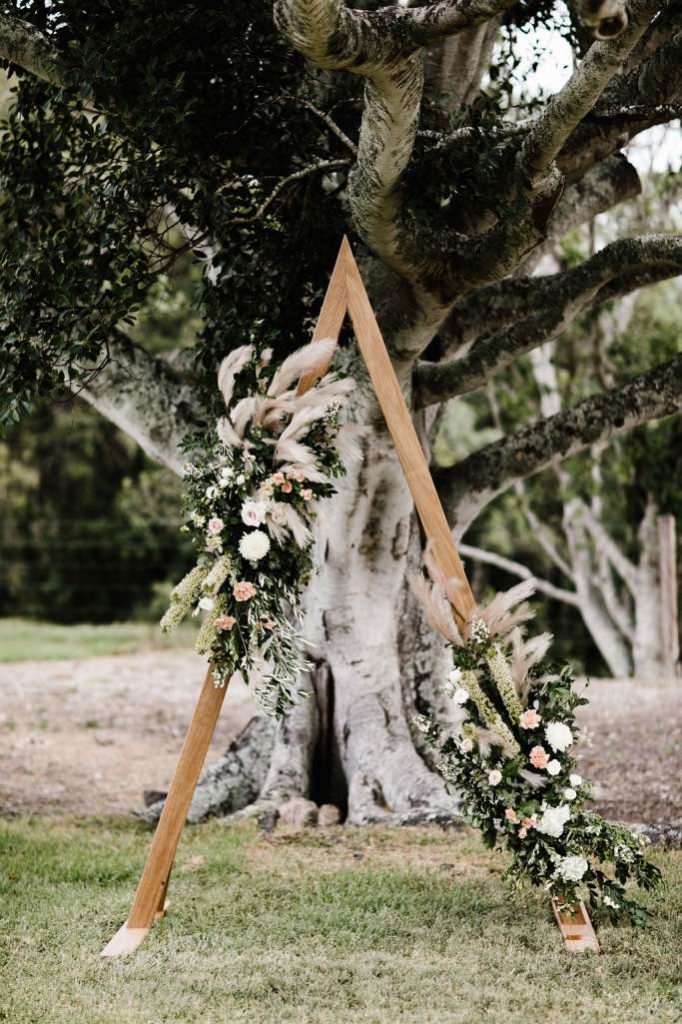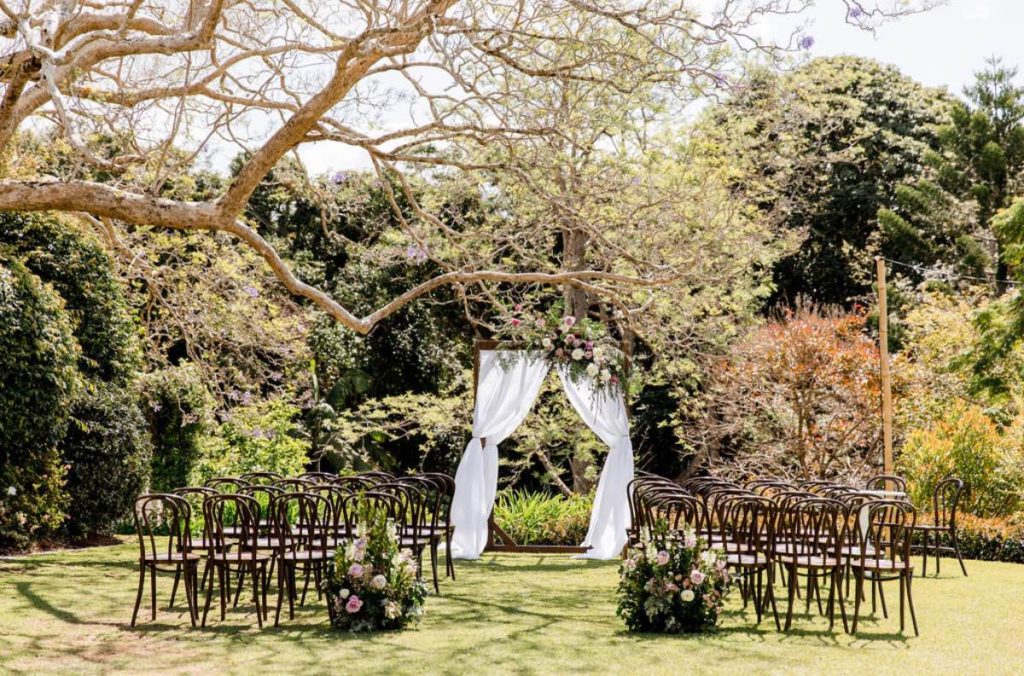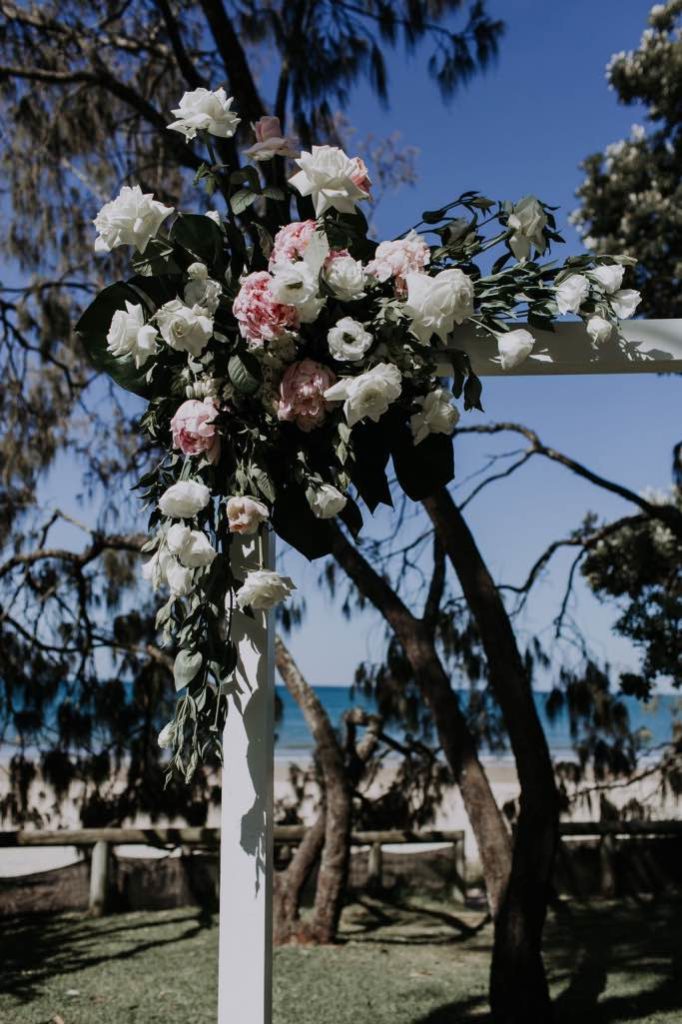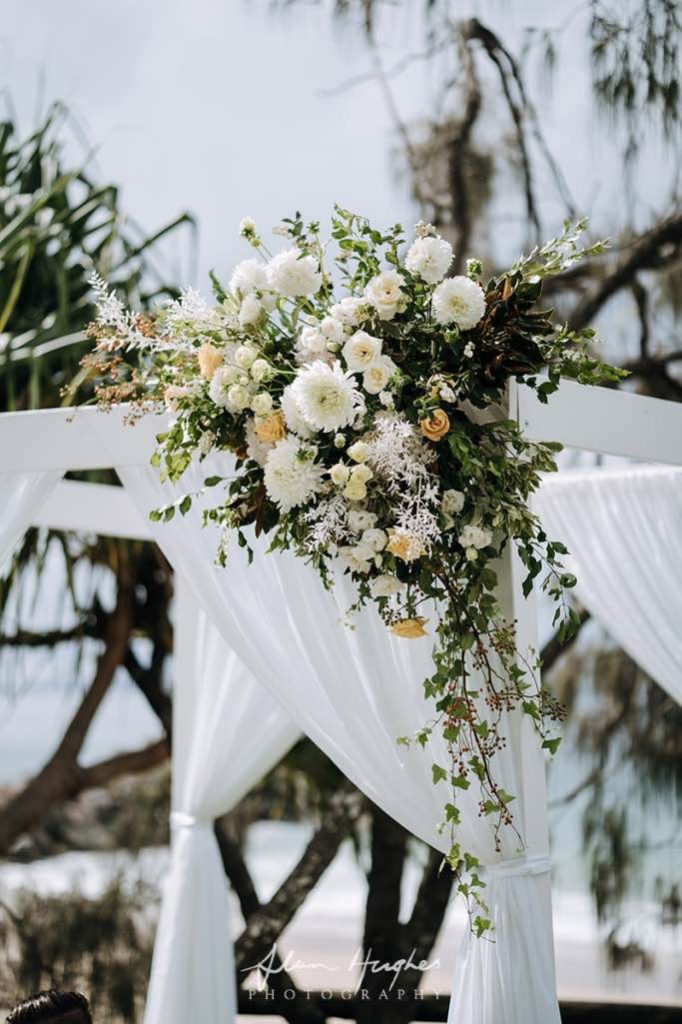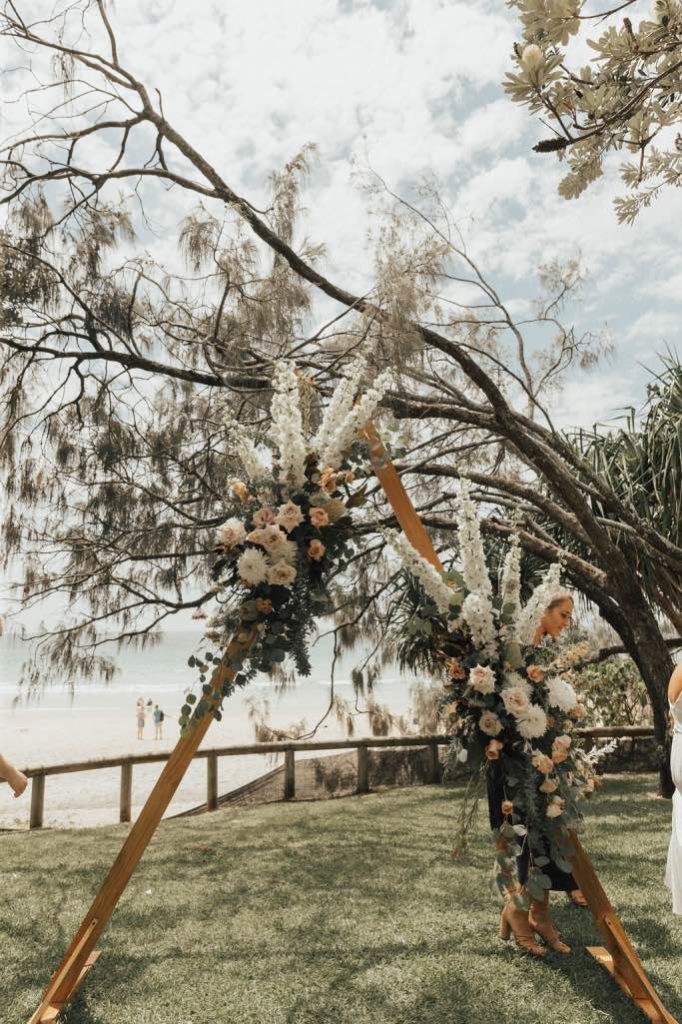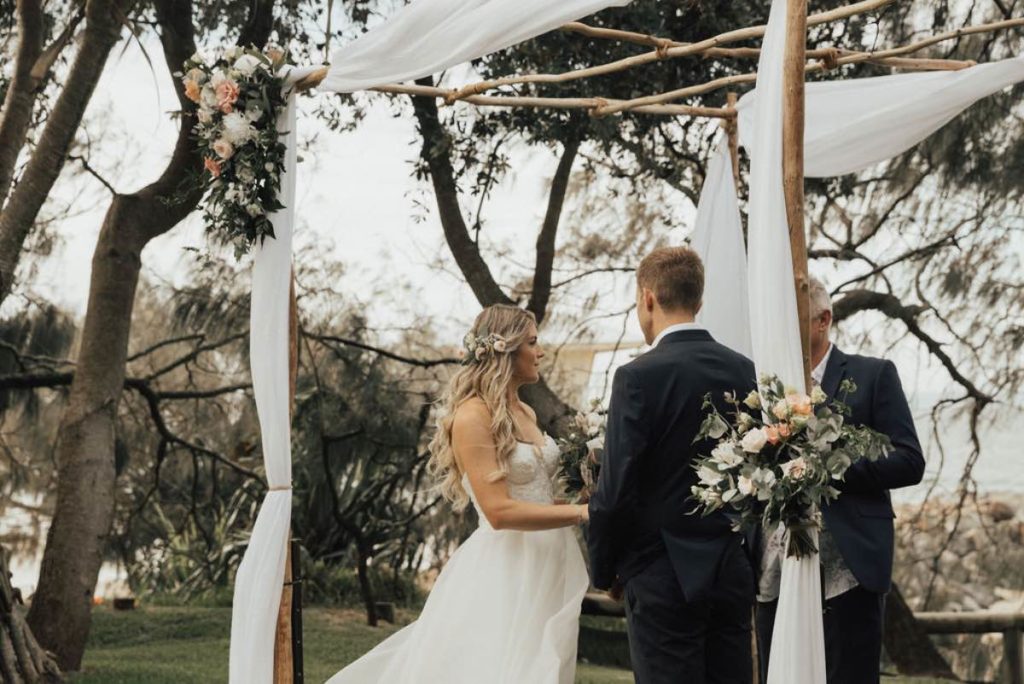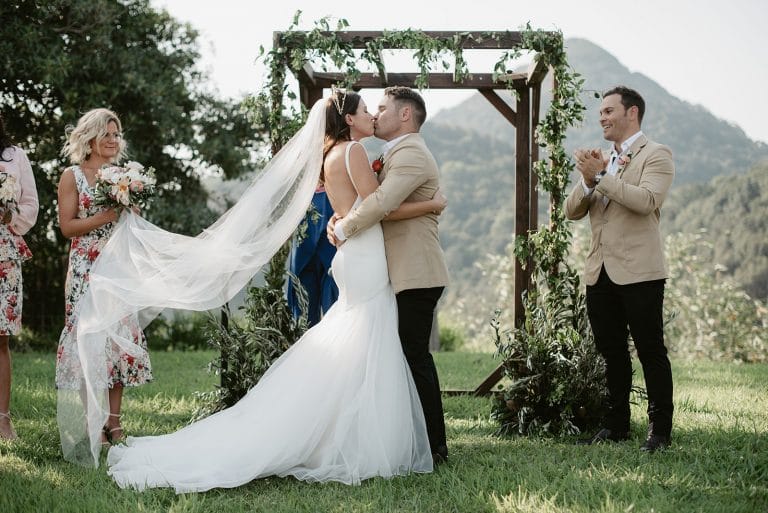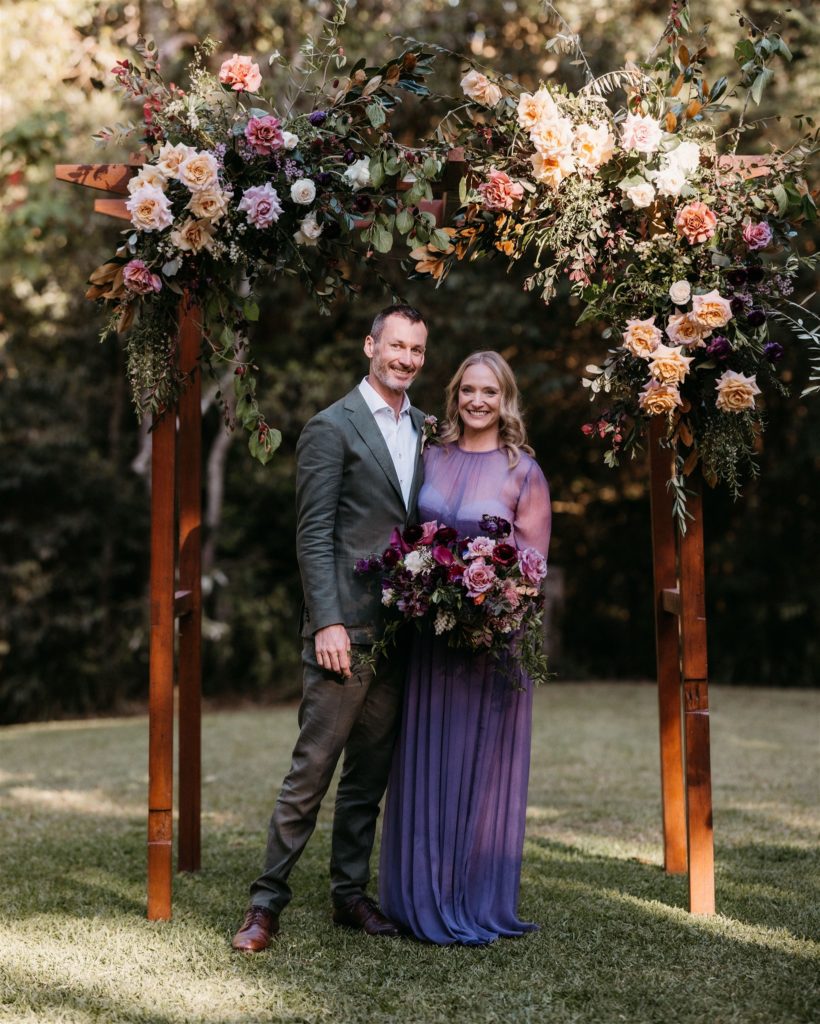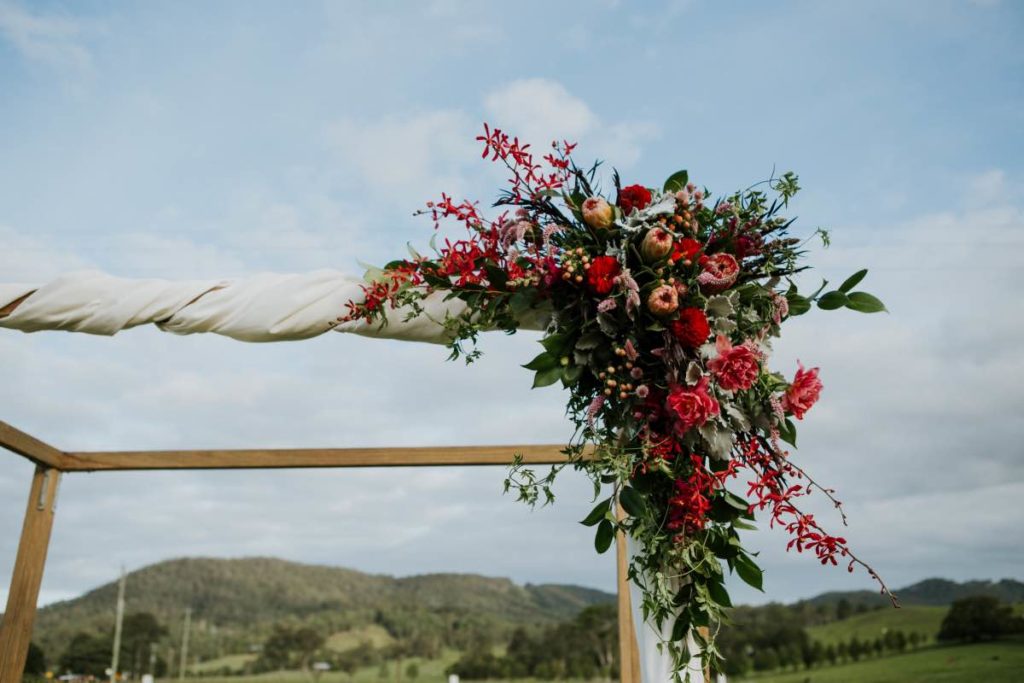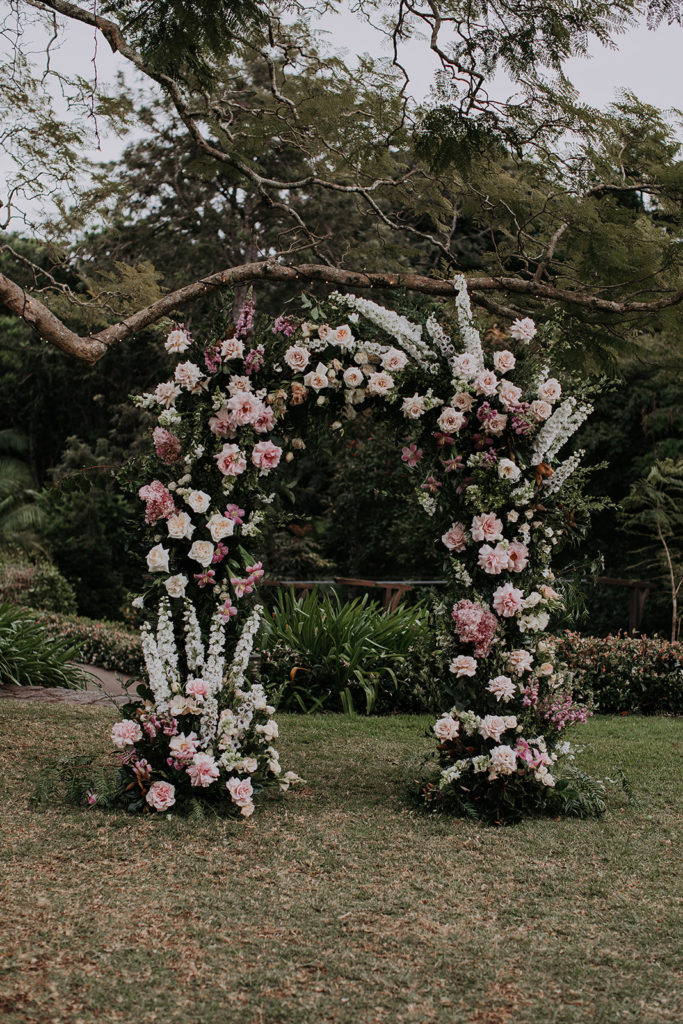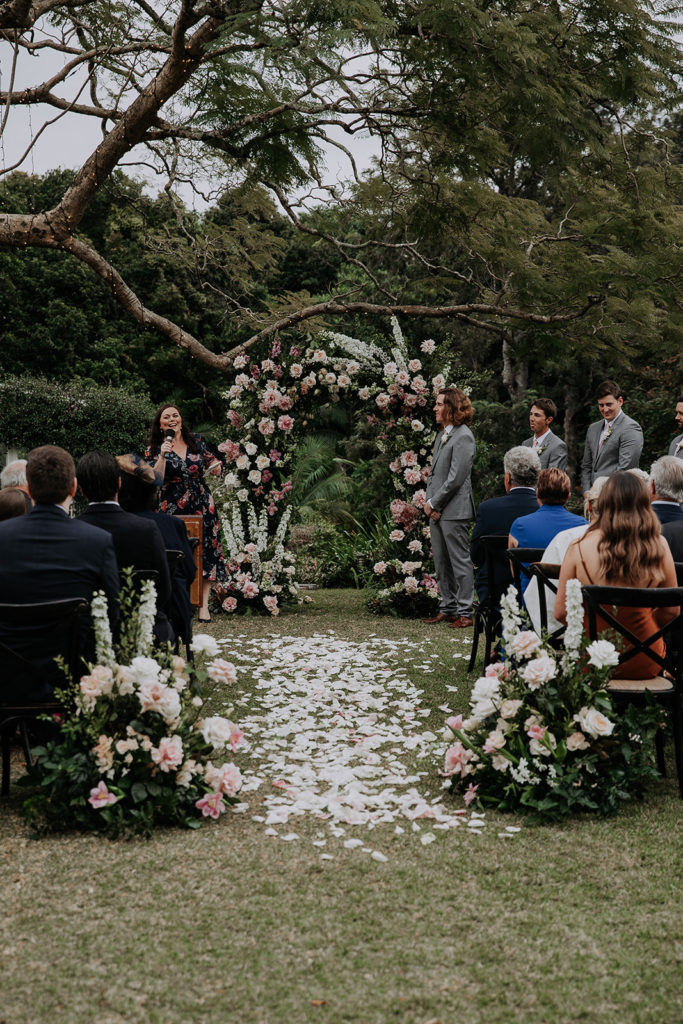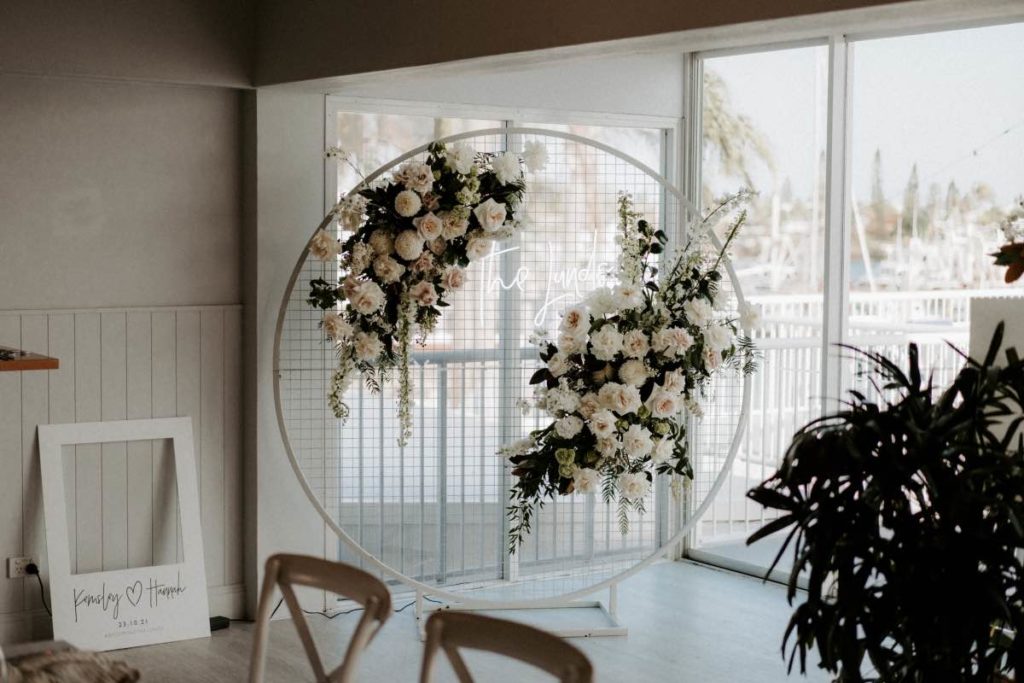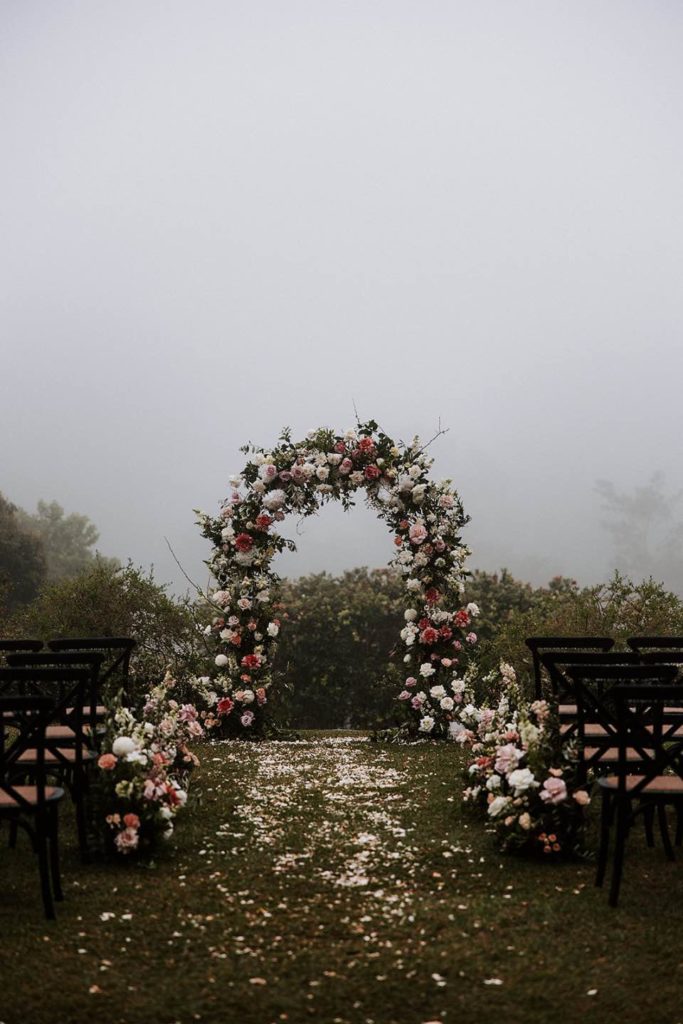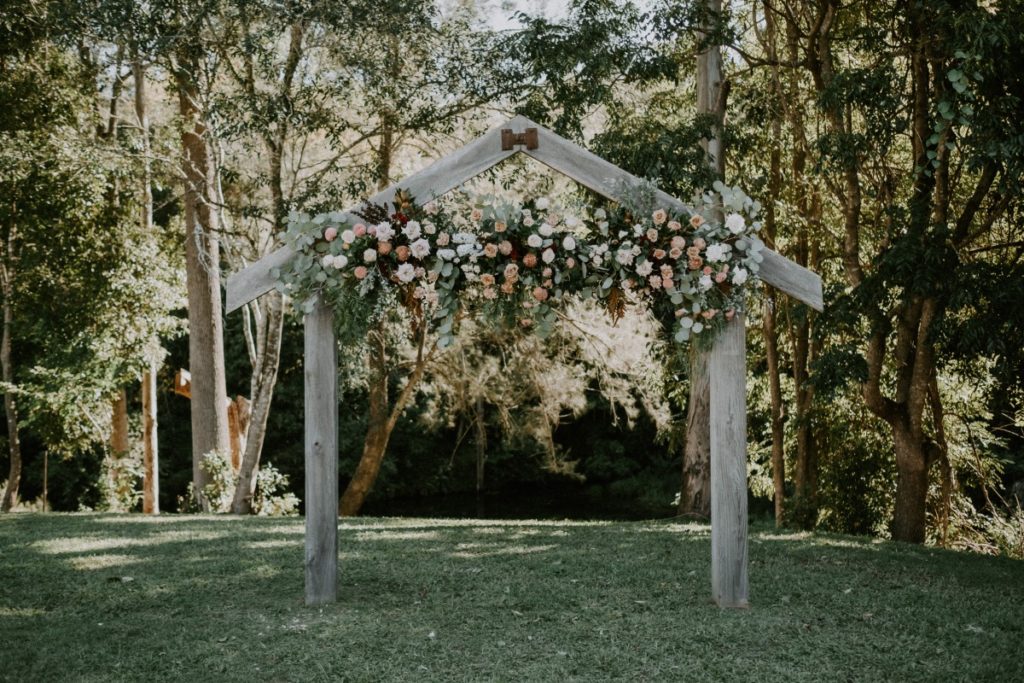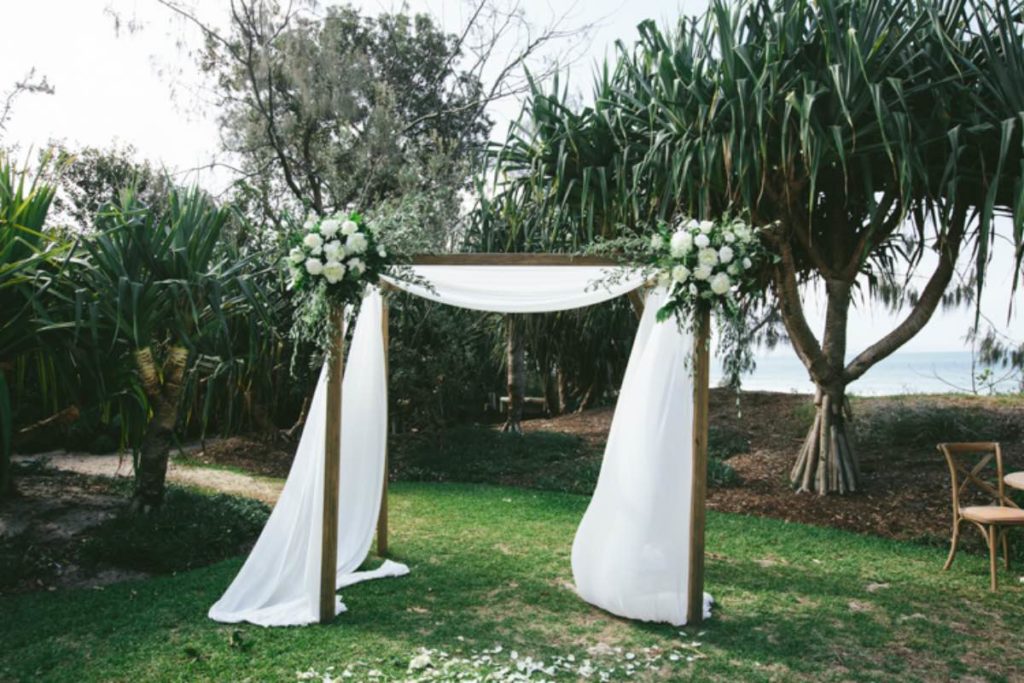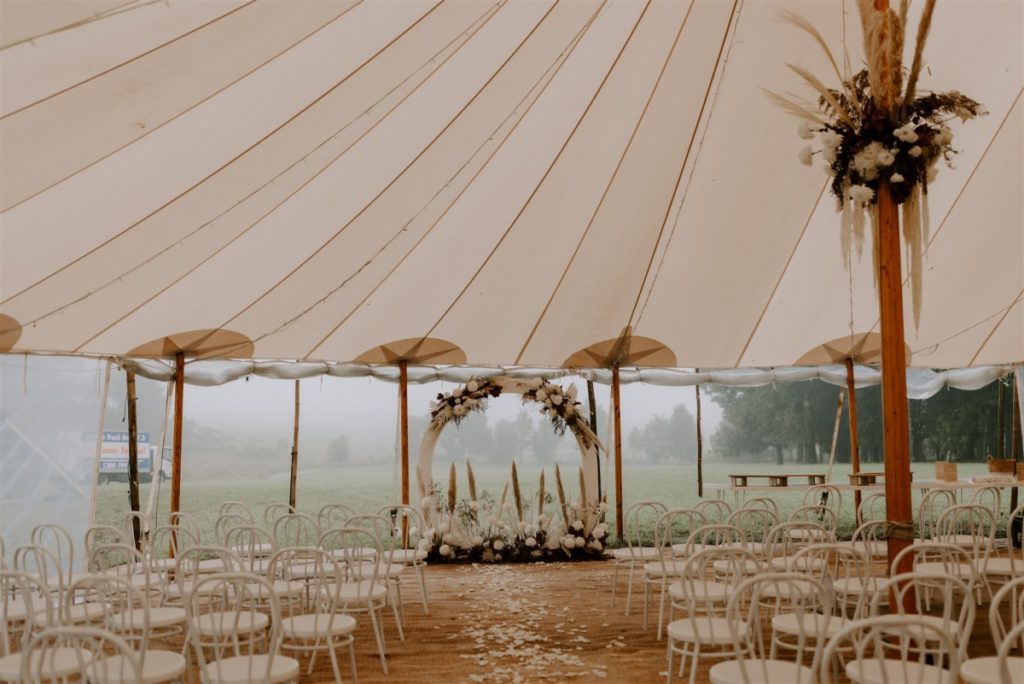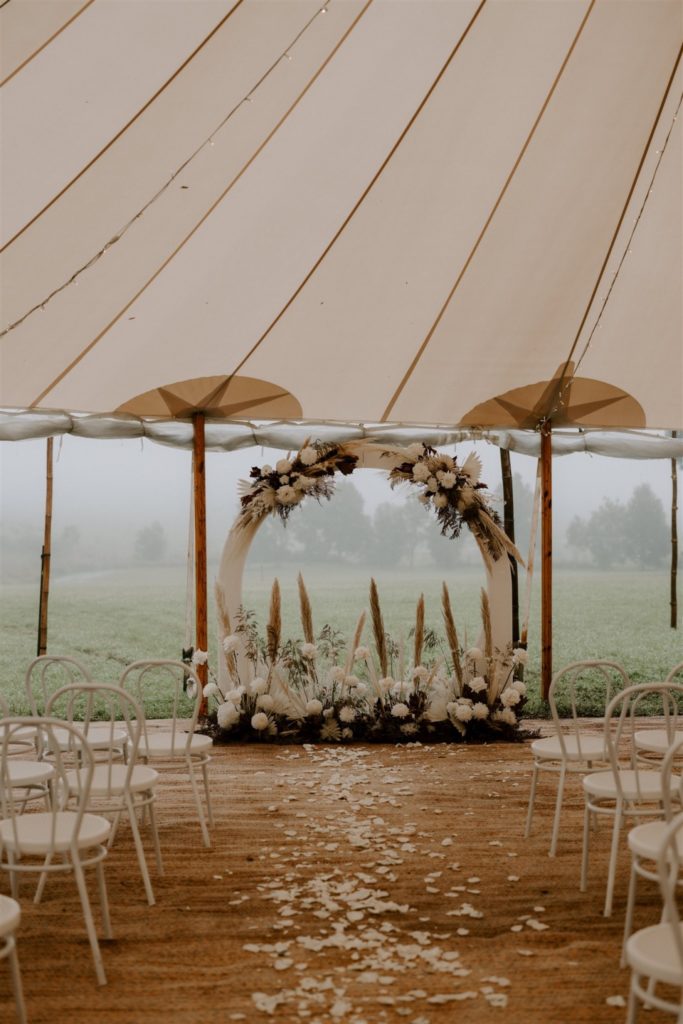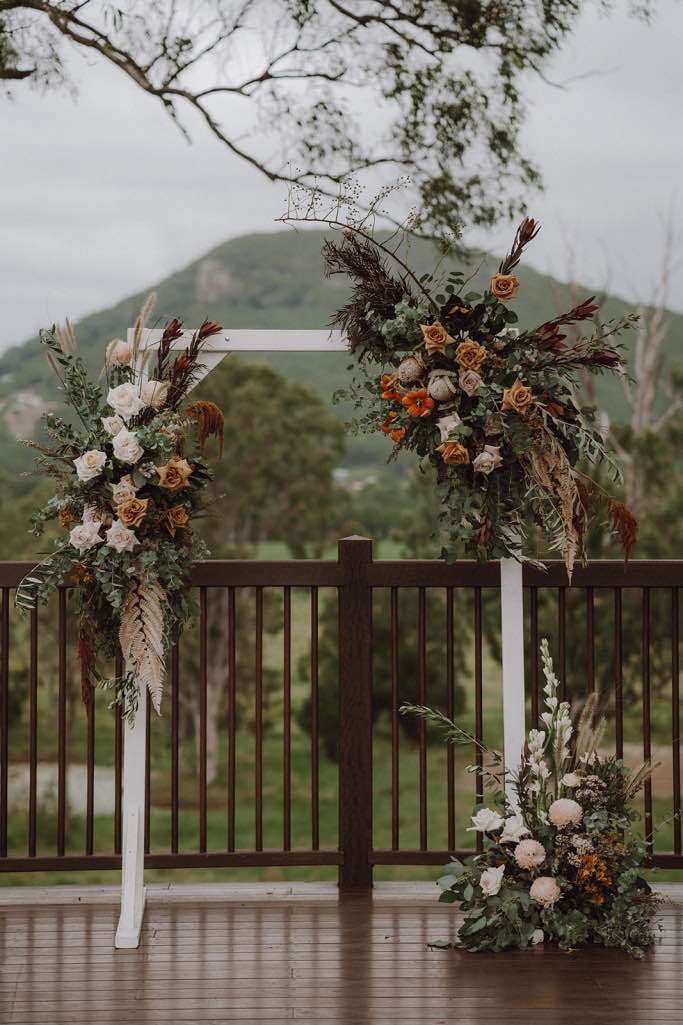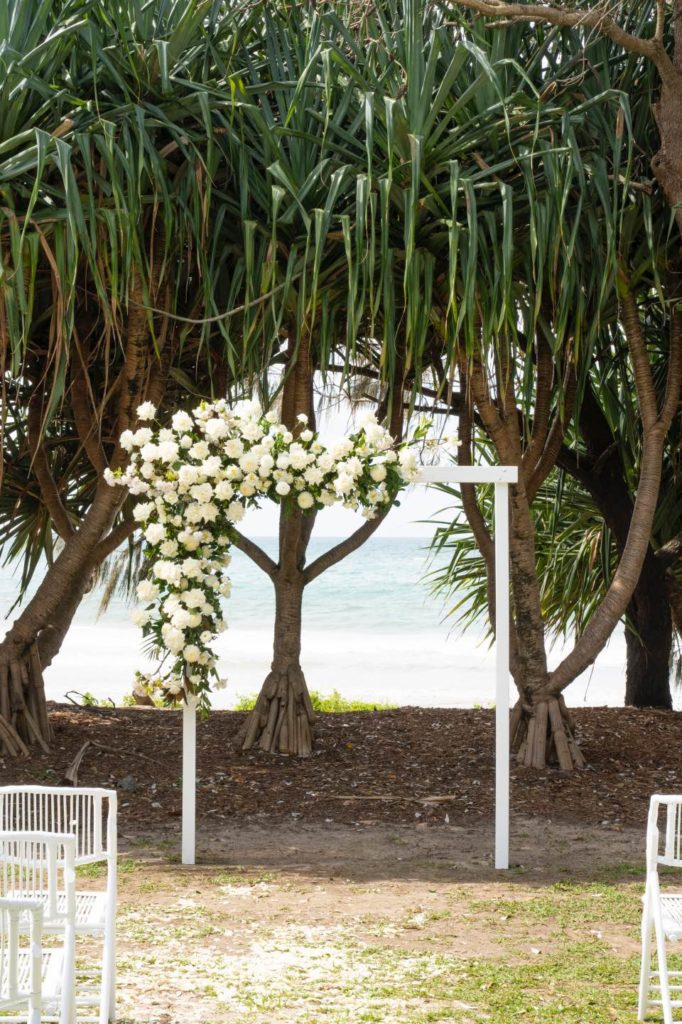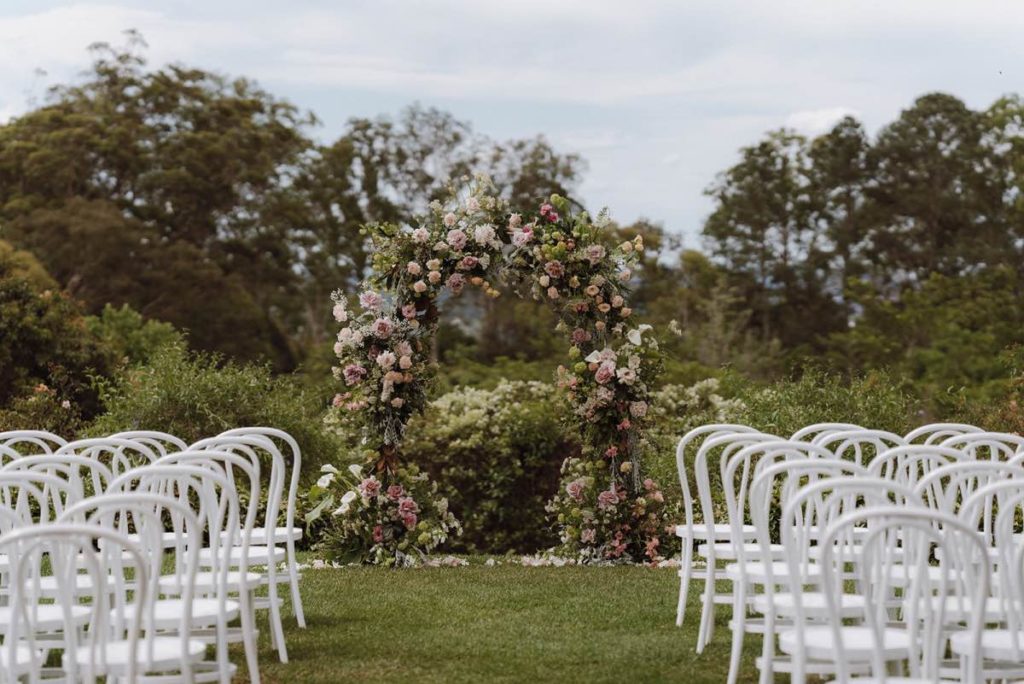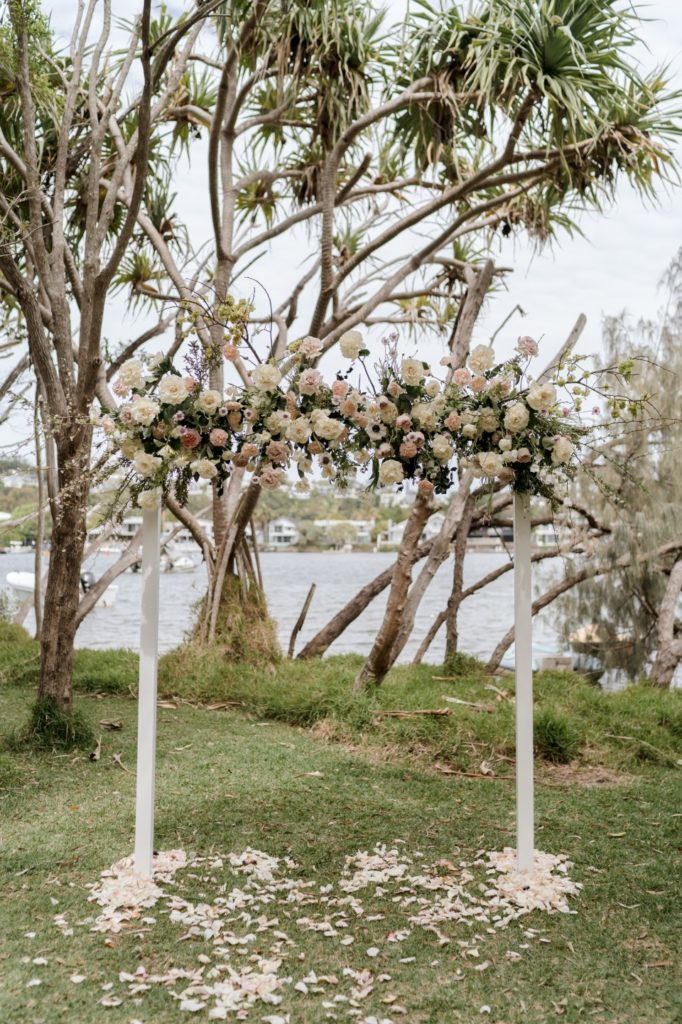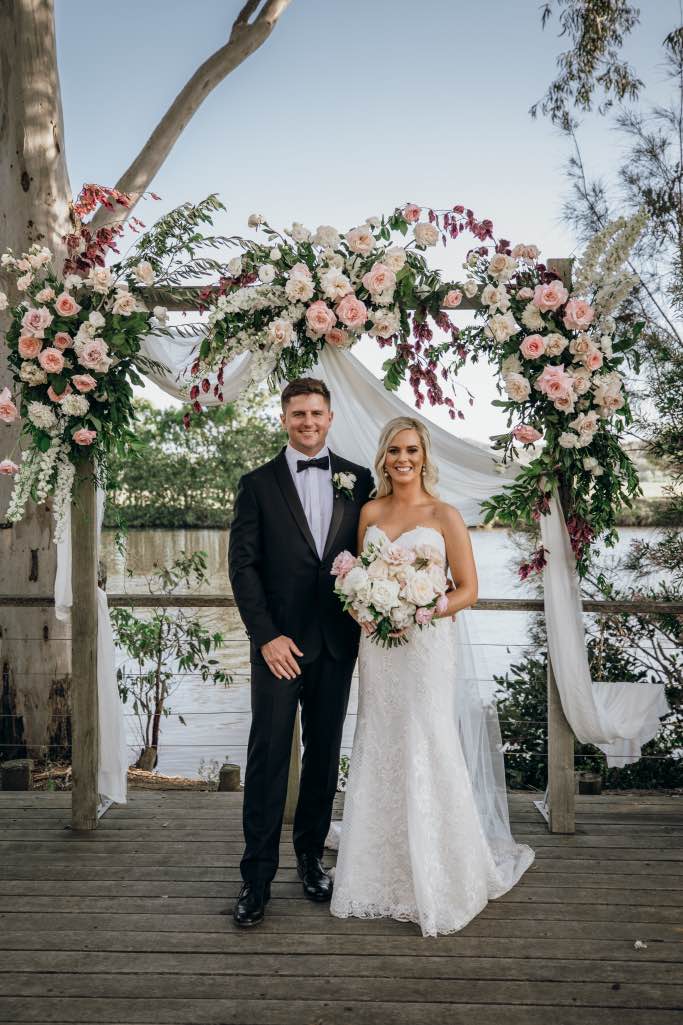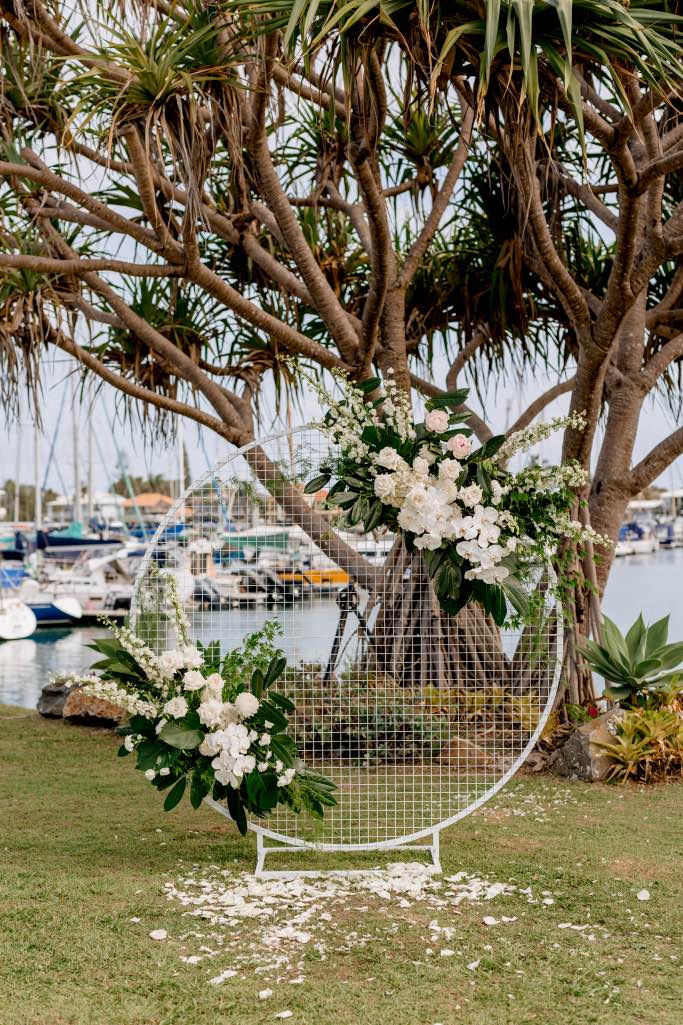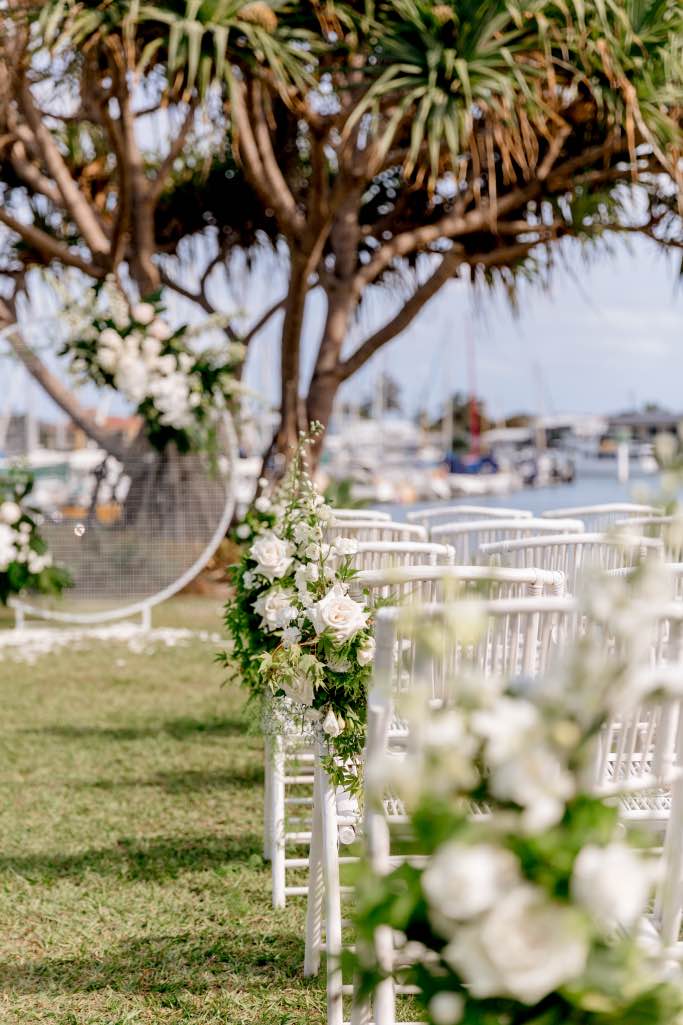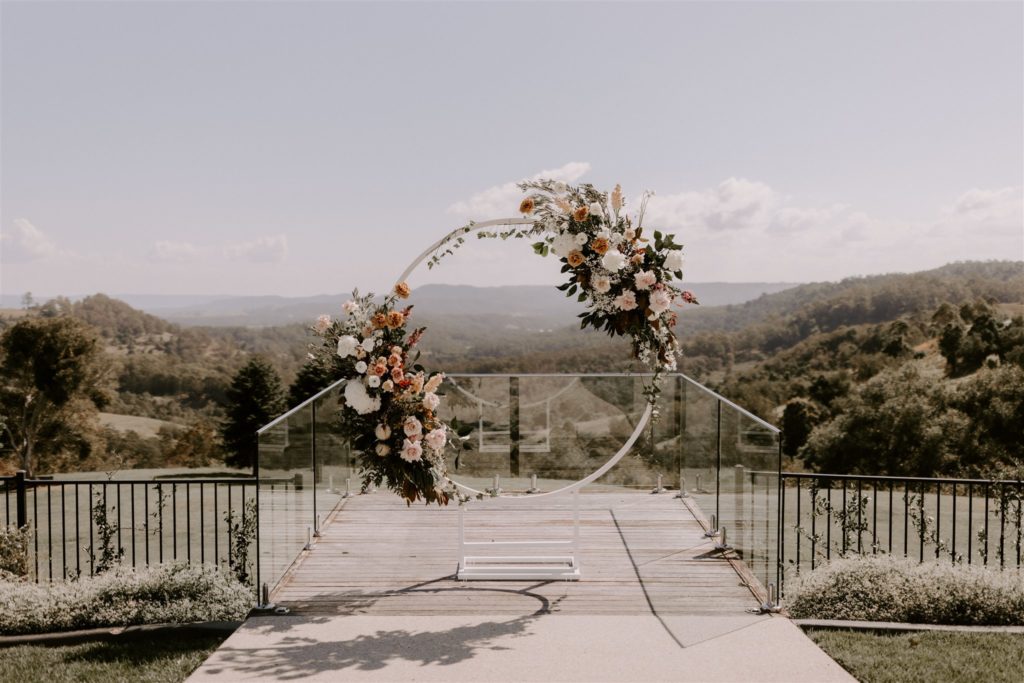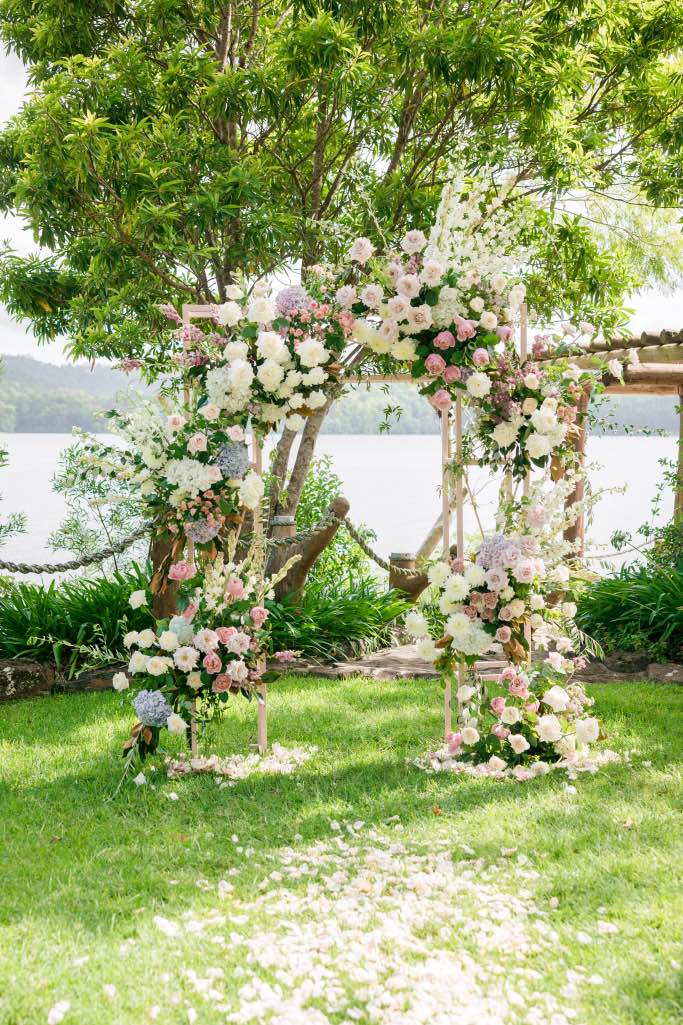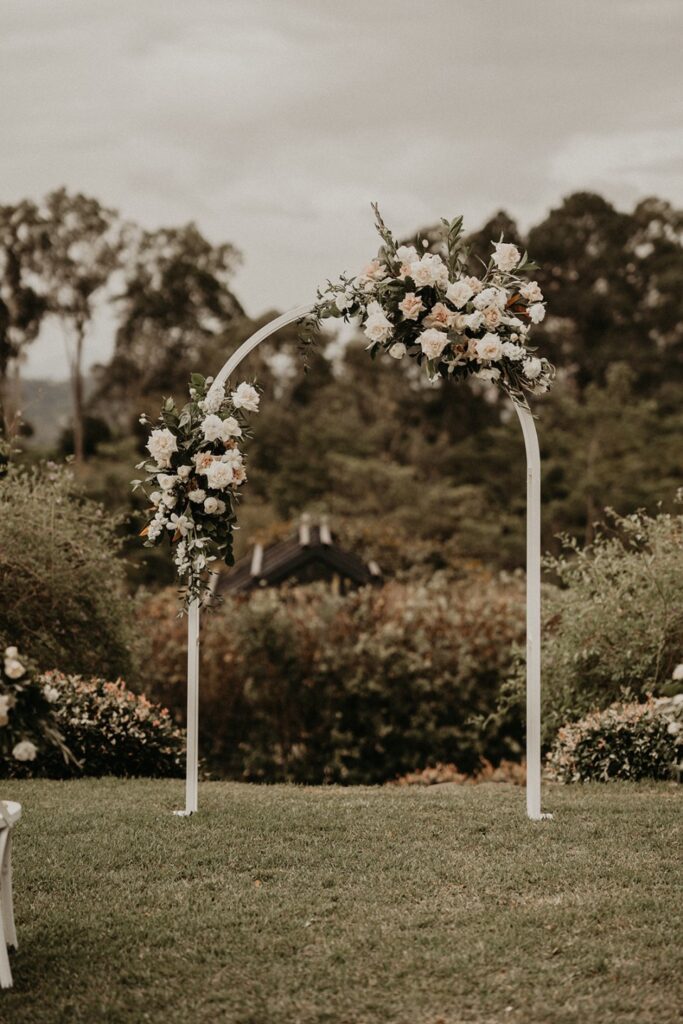 FREESTANDING DESIGNS, FLORAL PILLARS AND PLINTHS
These designs have become more popular due to the ease of being able to move them to the reception space without altering them and creating stunning backdrops for bridal tables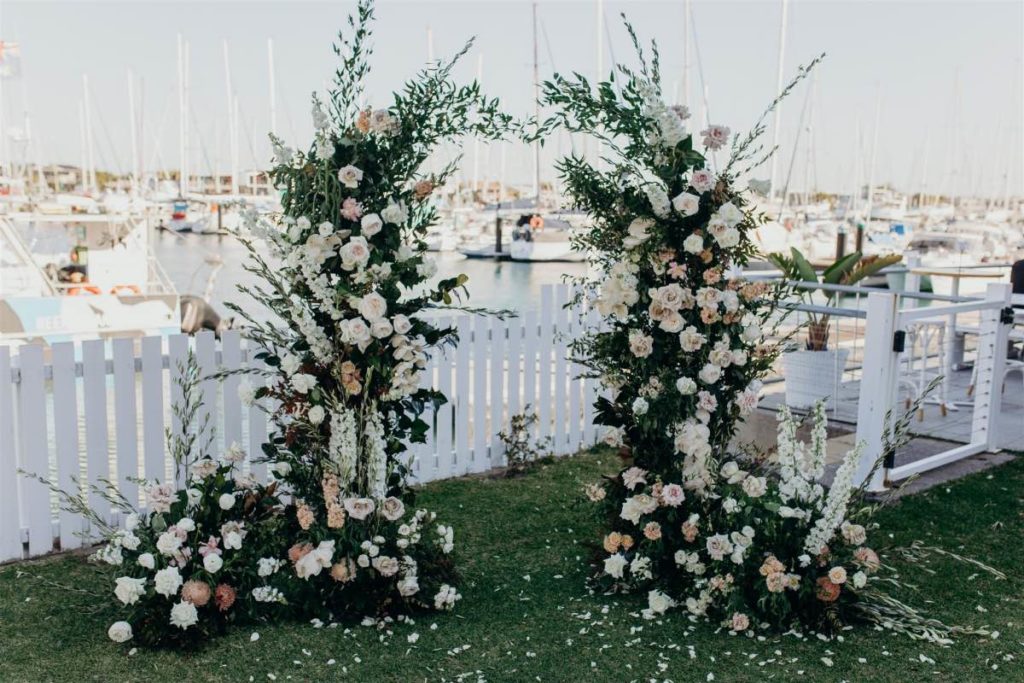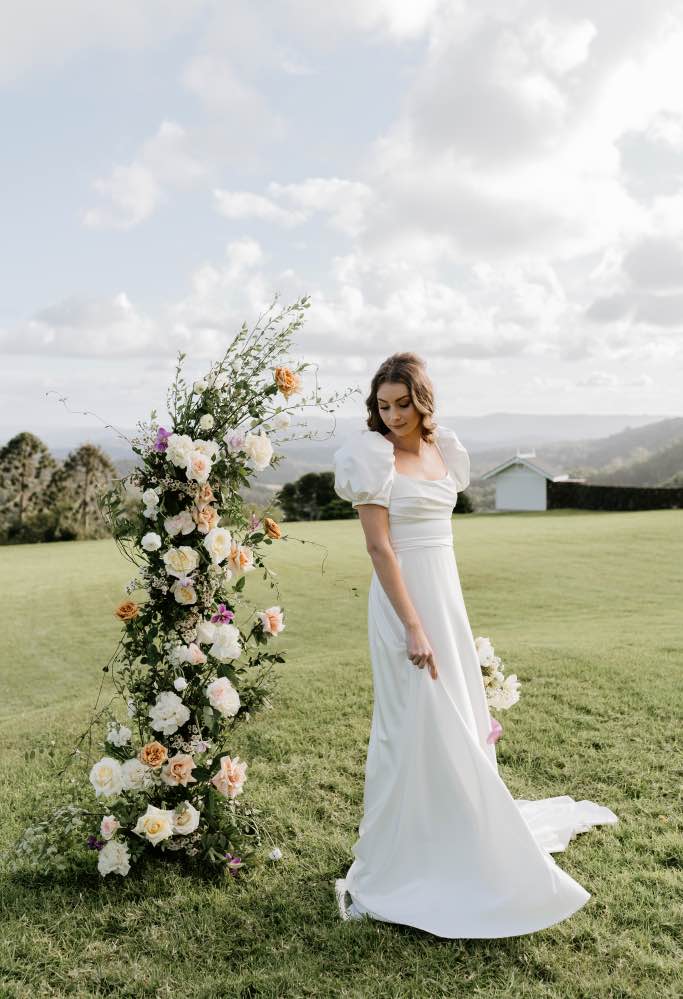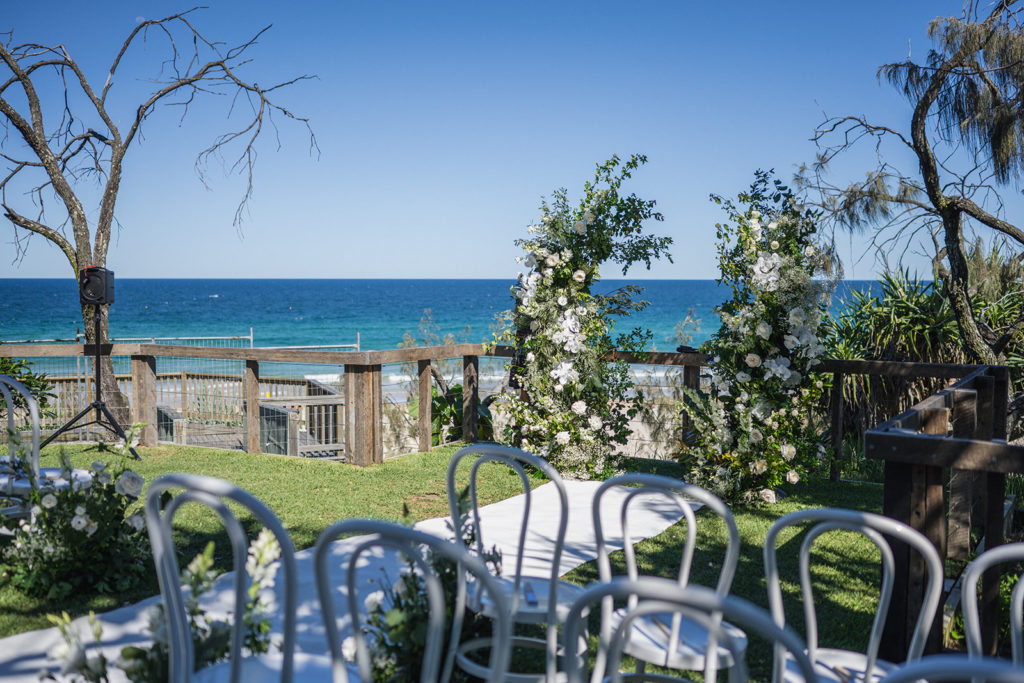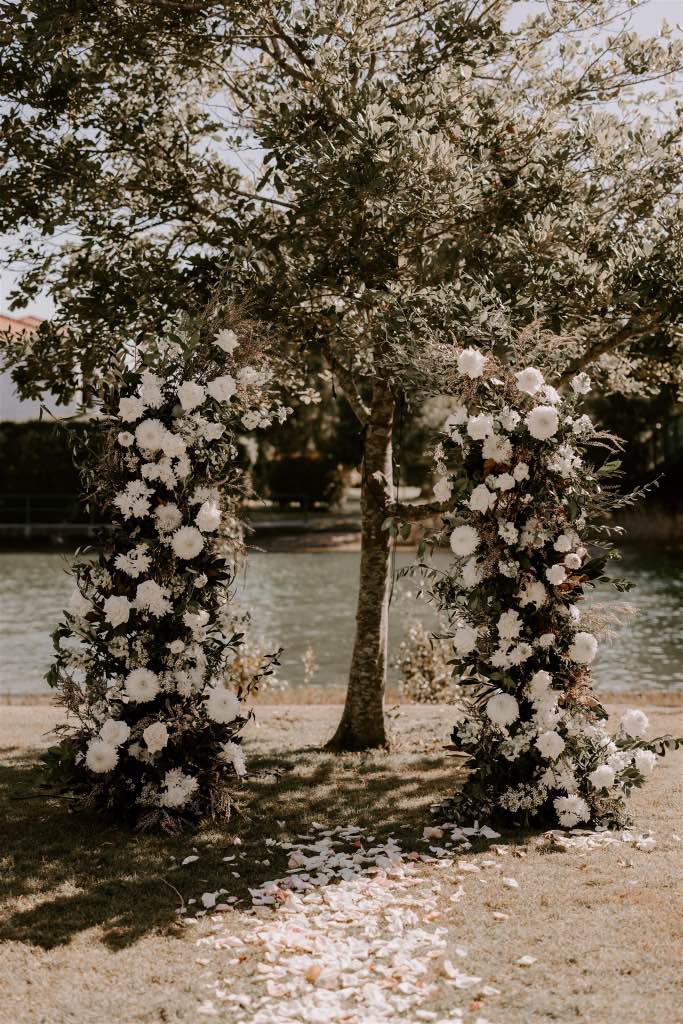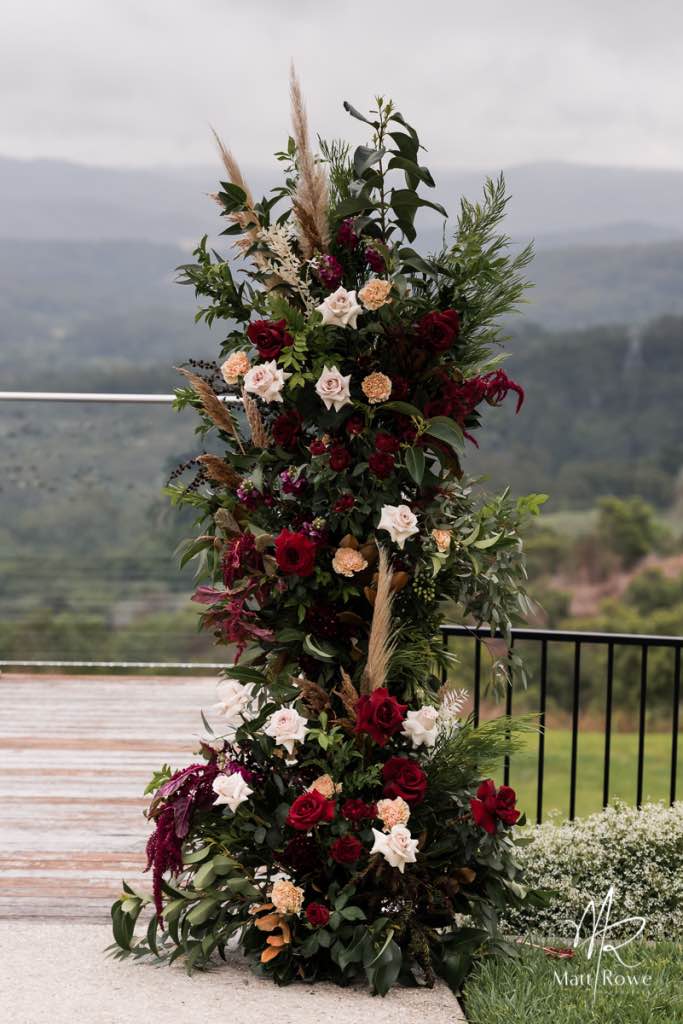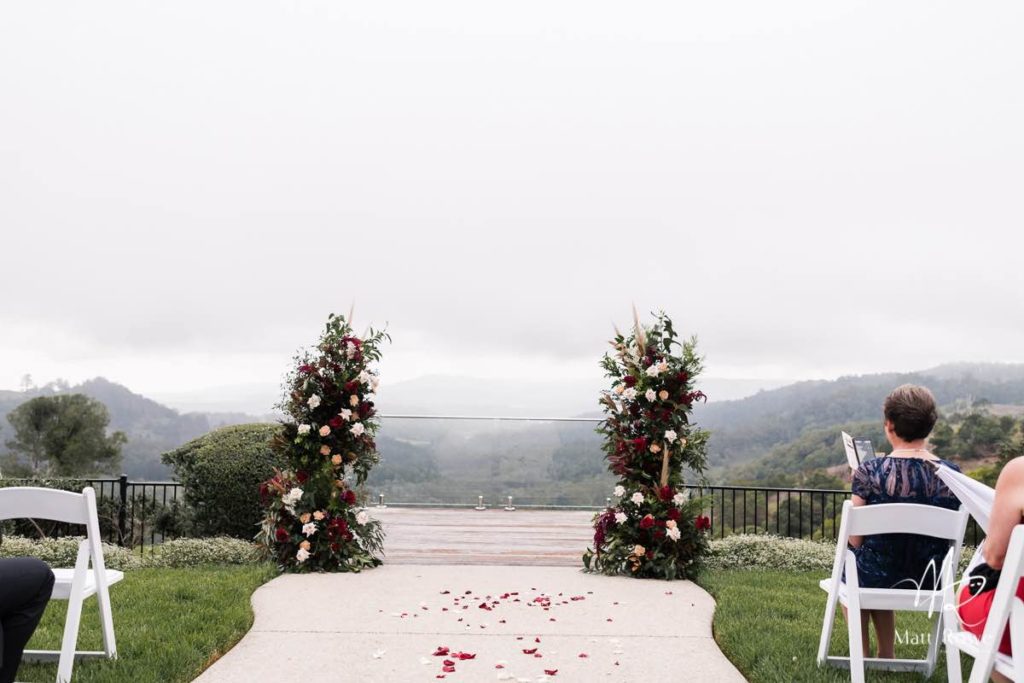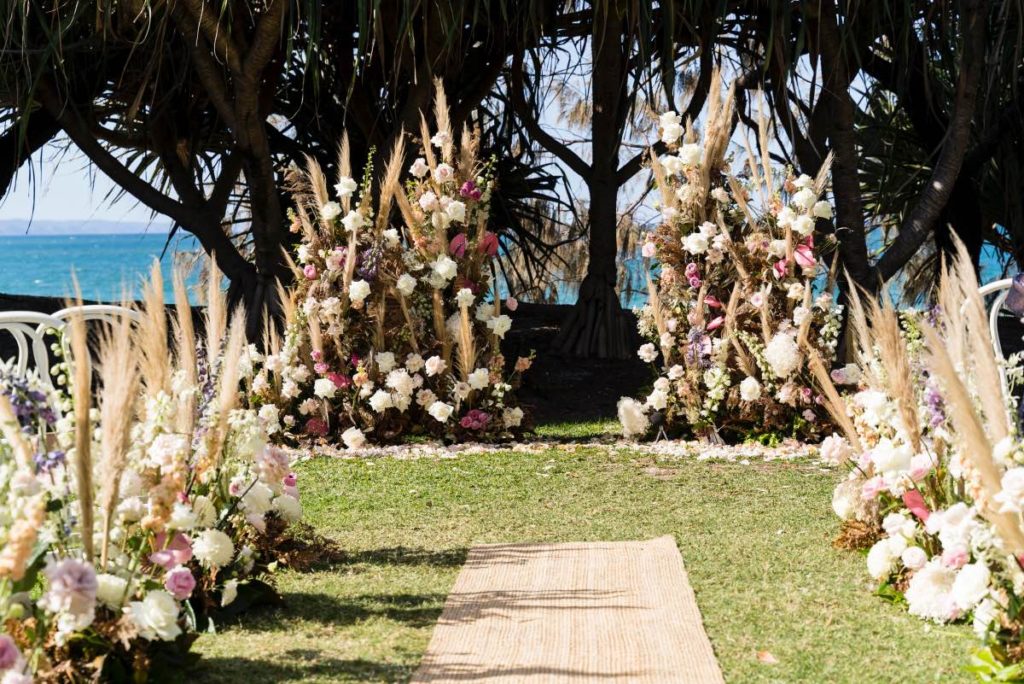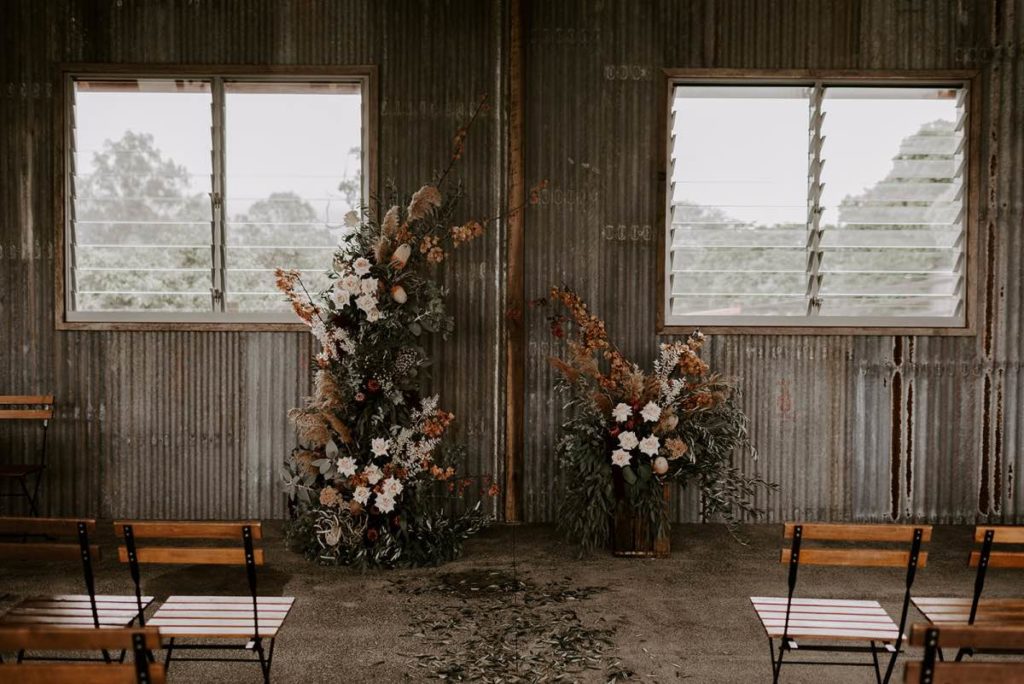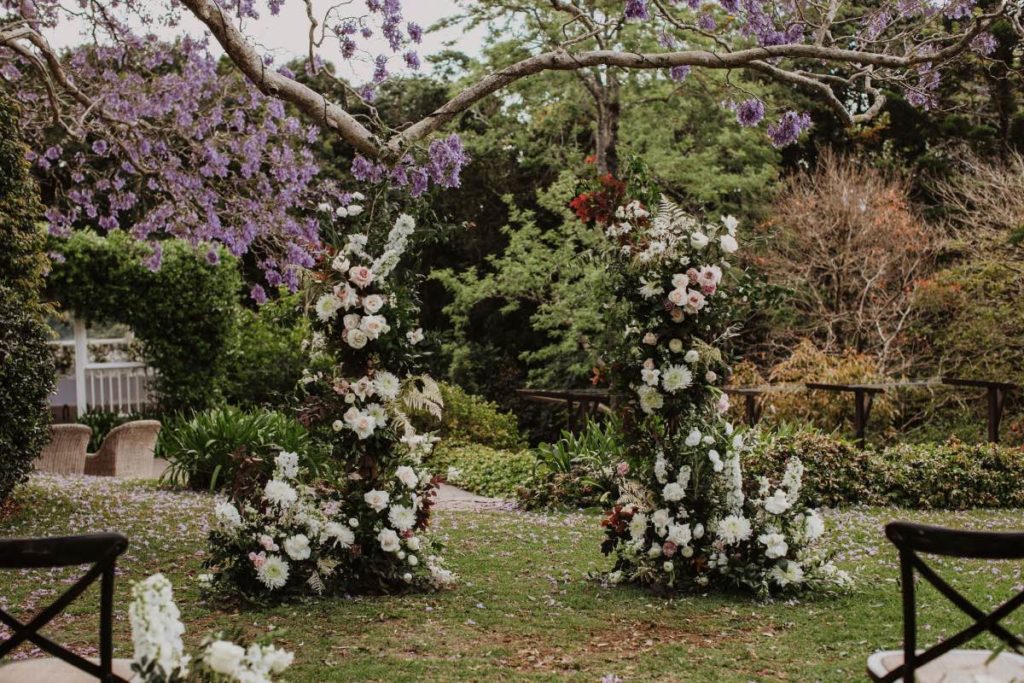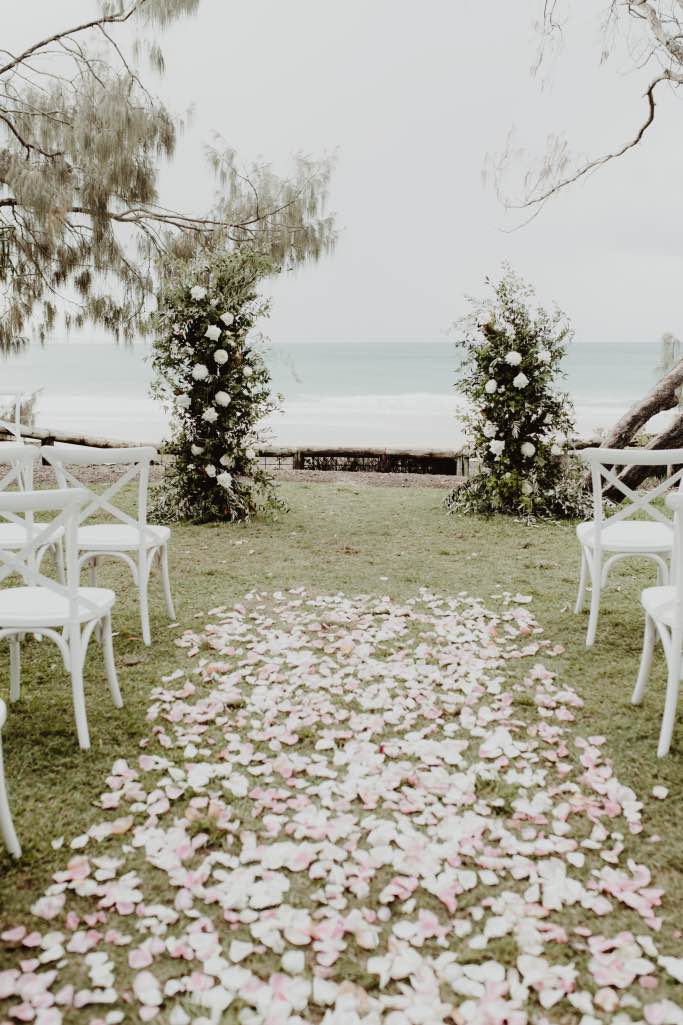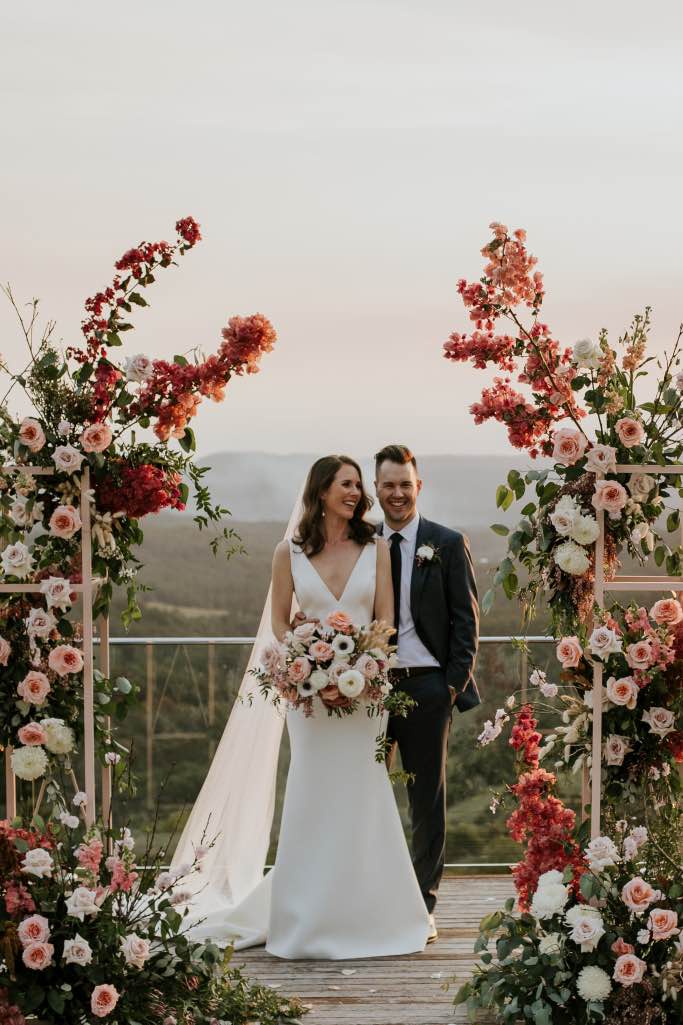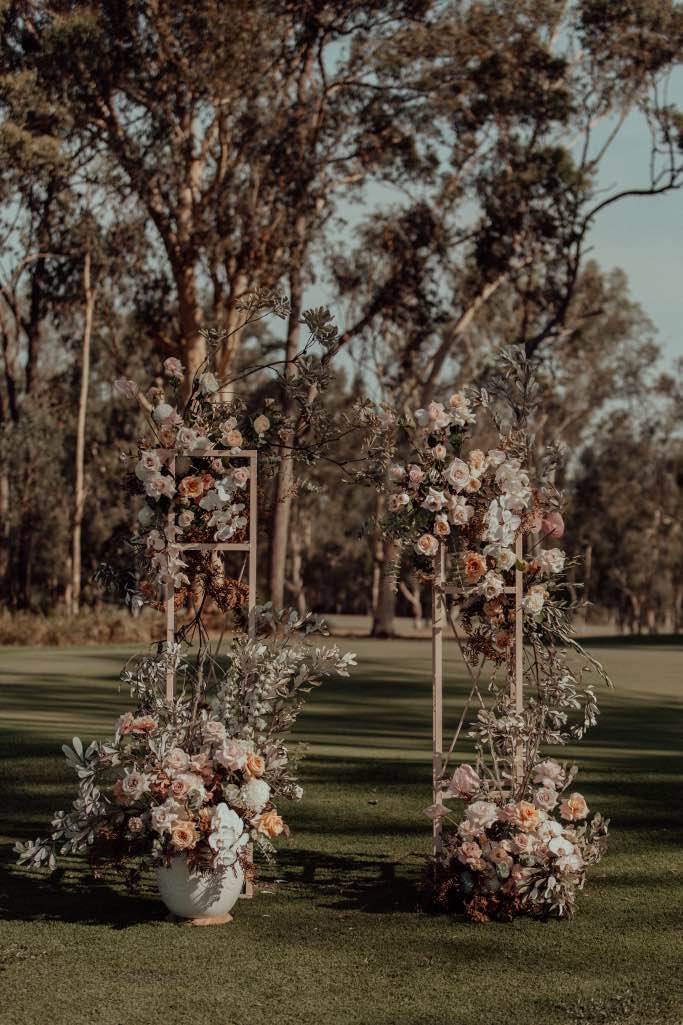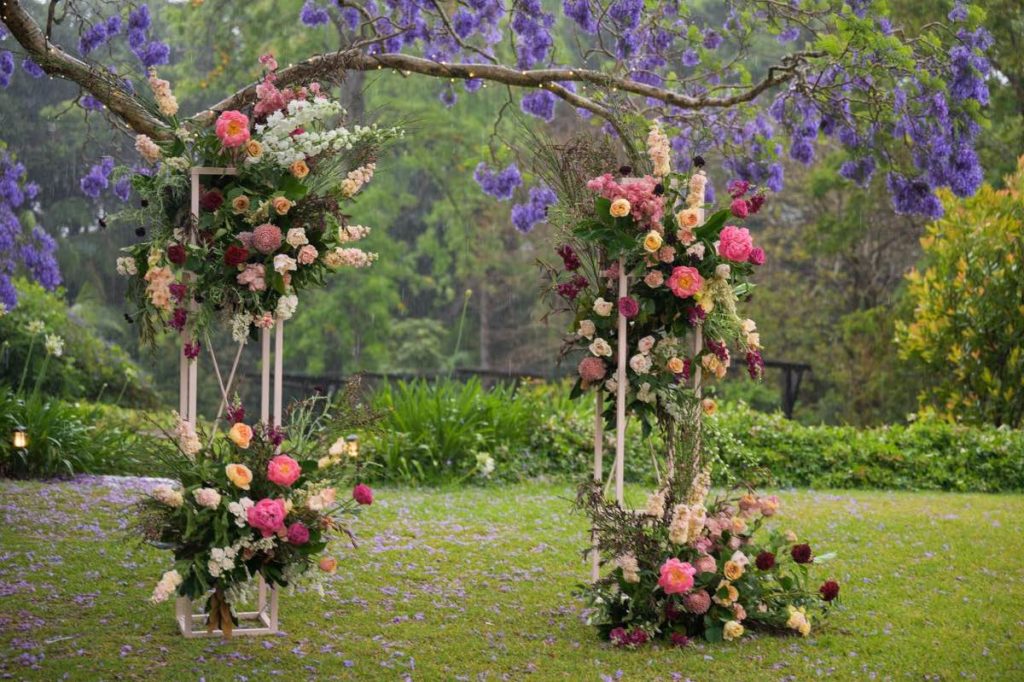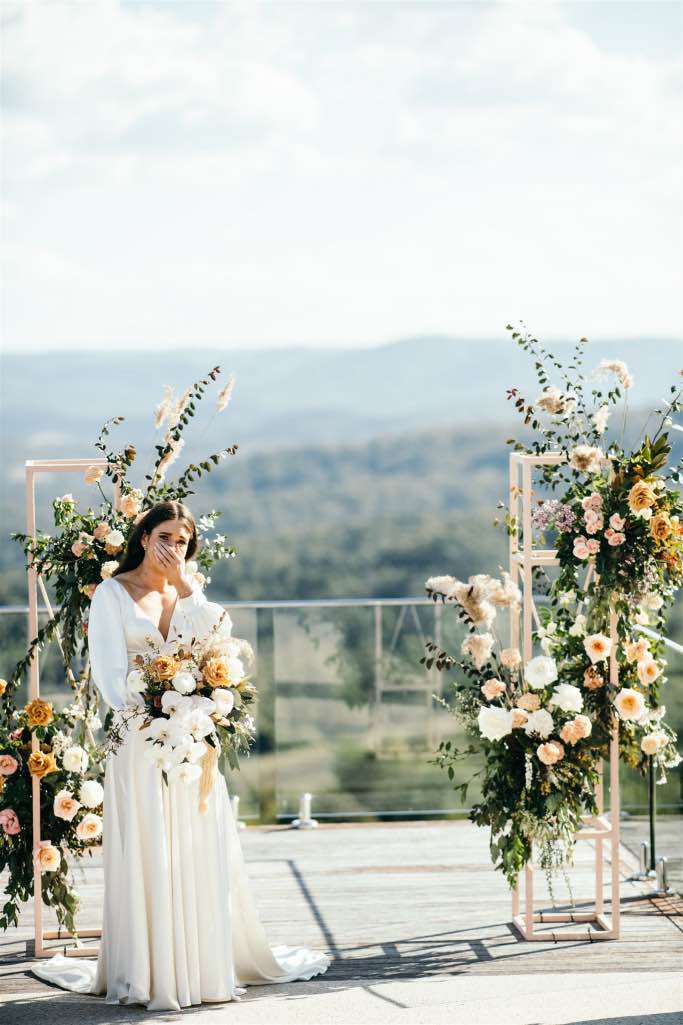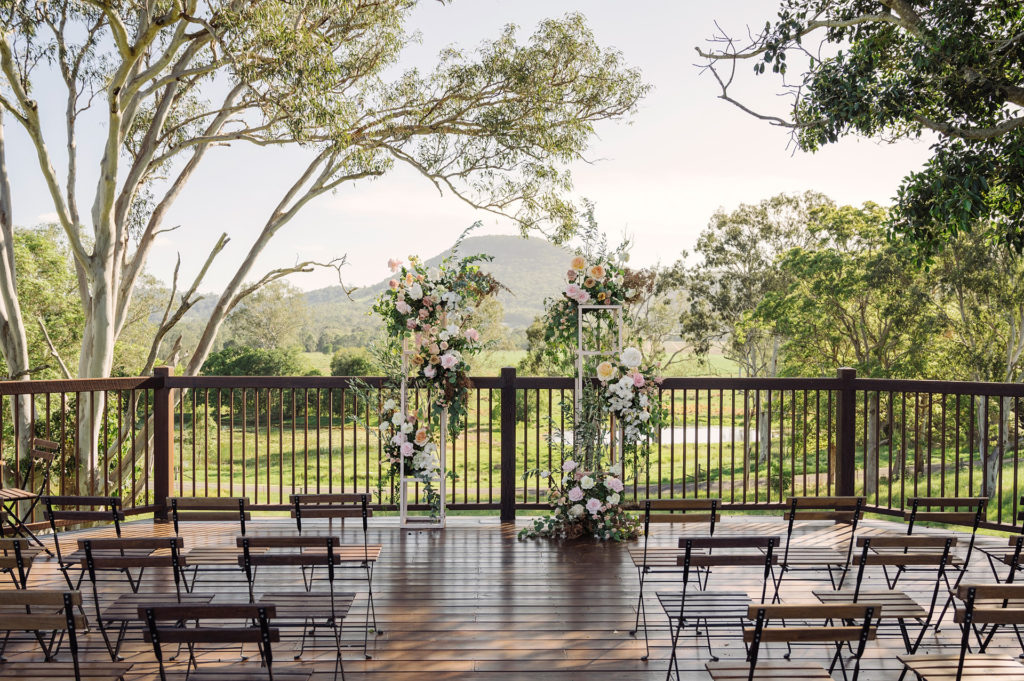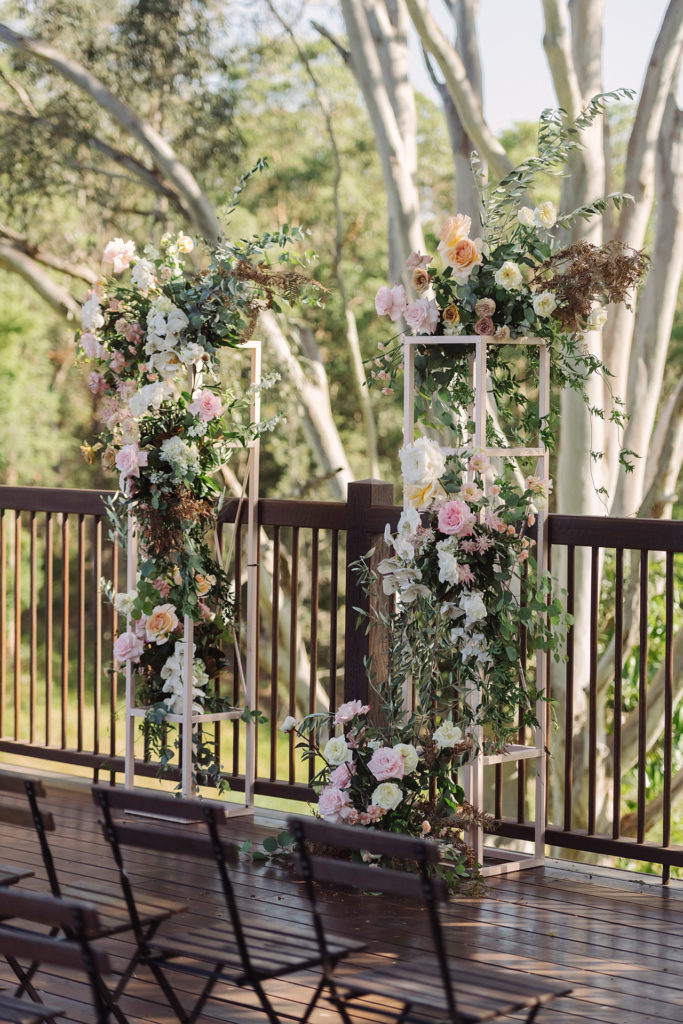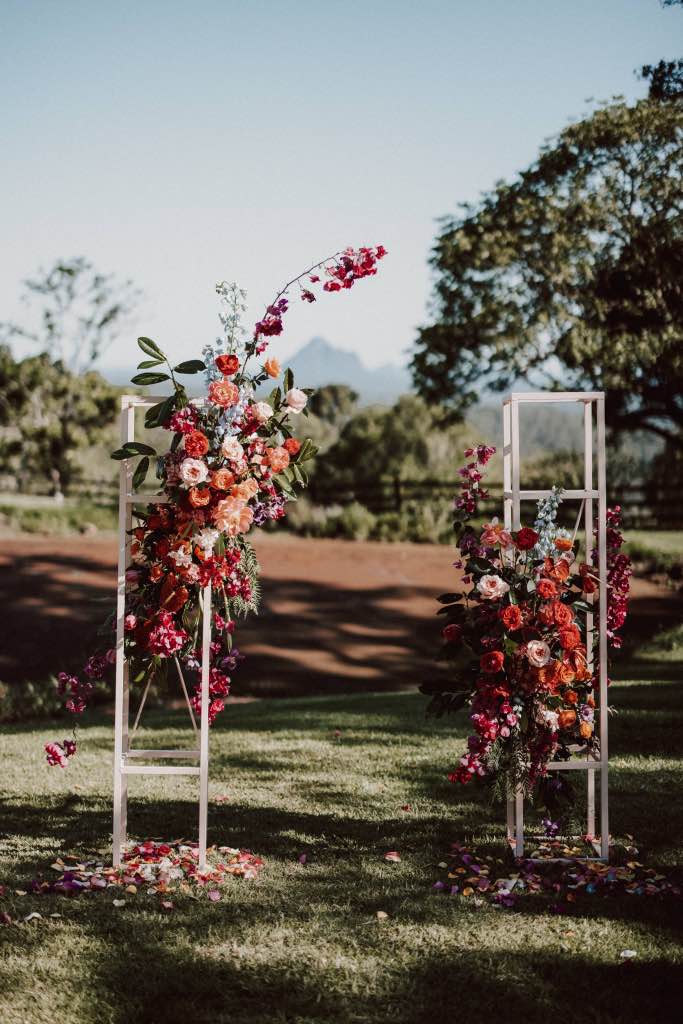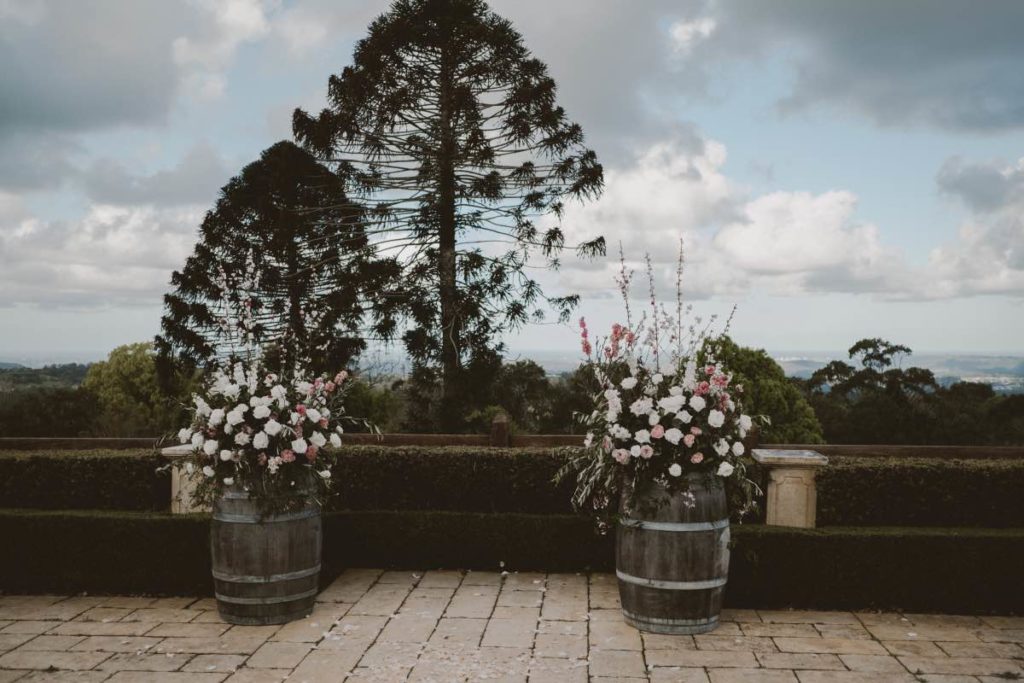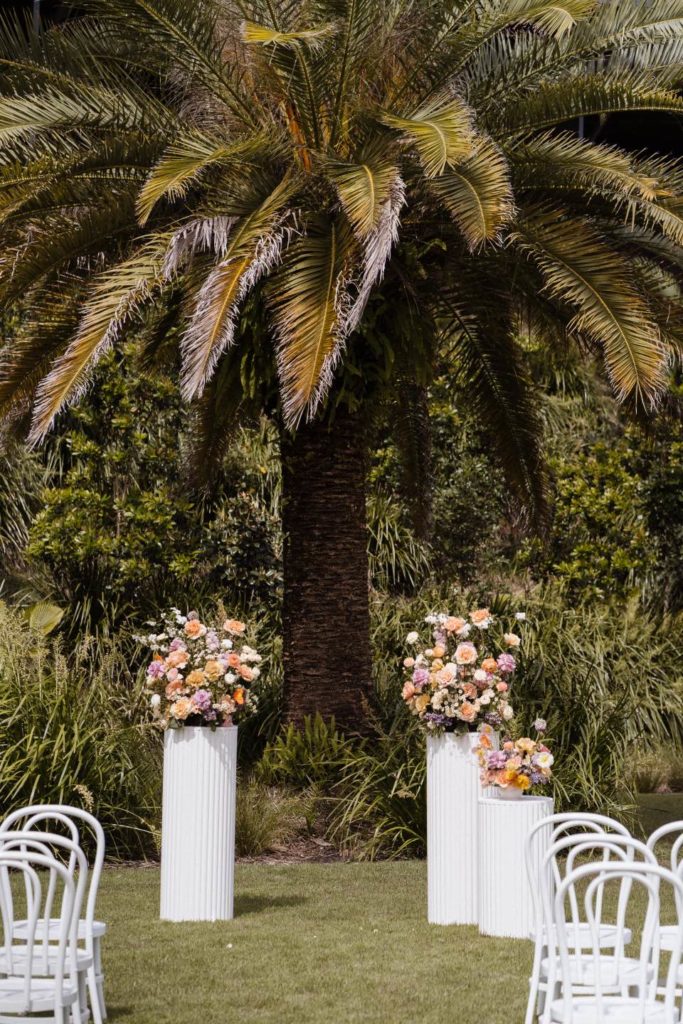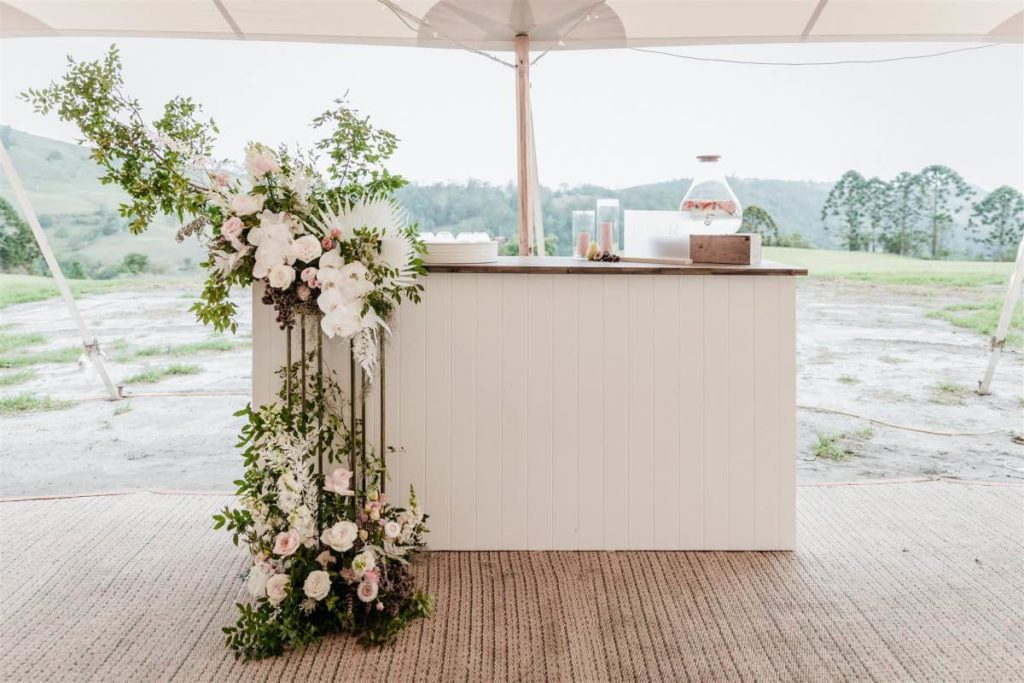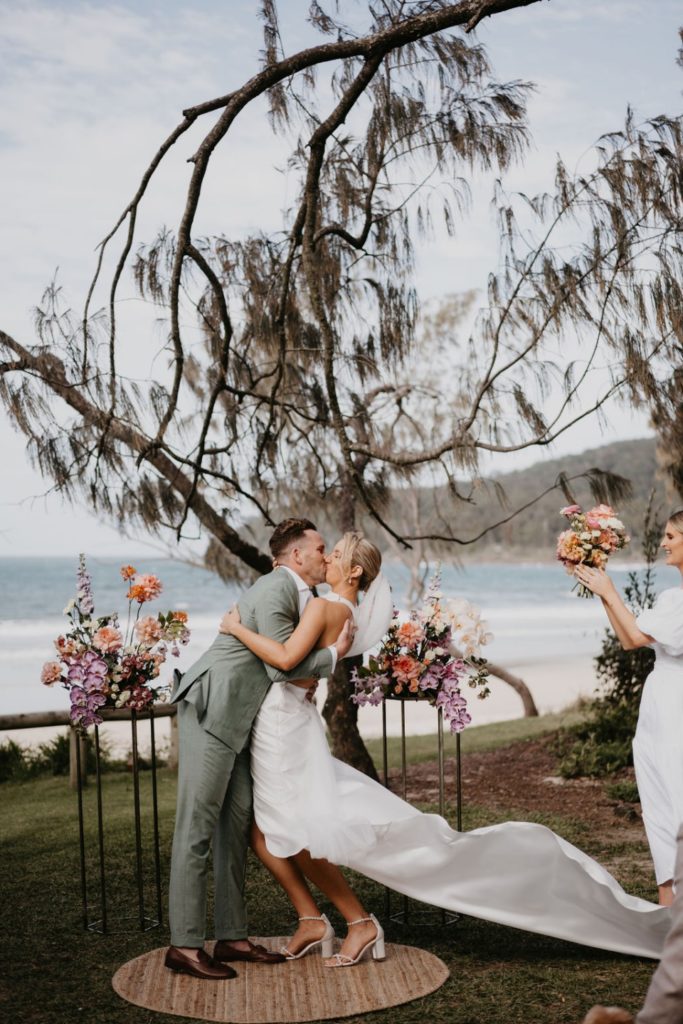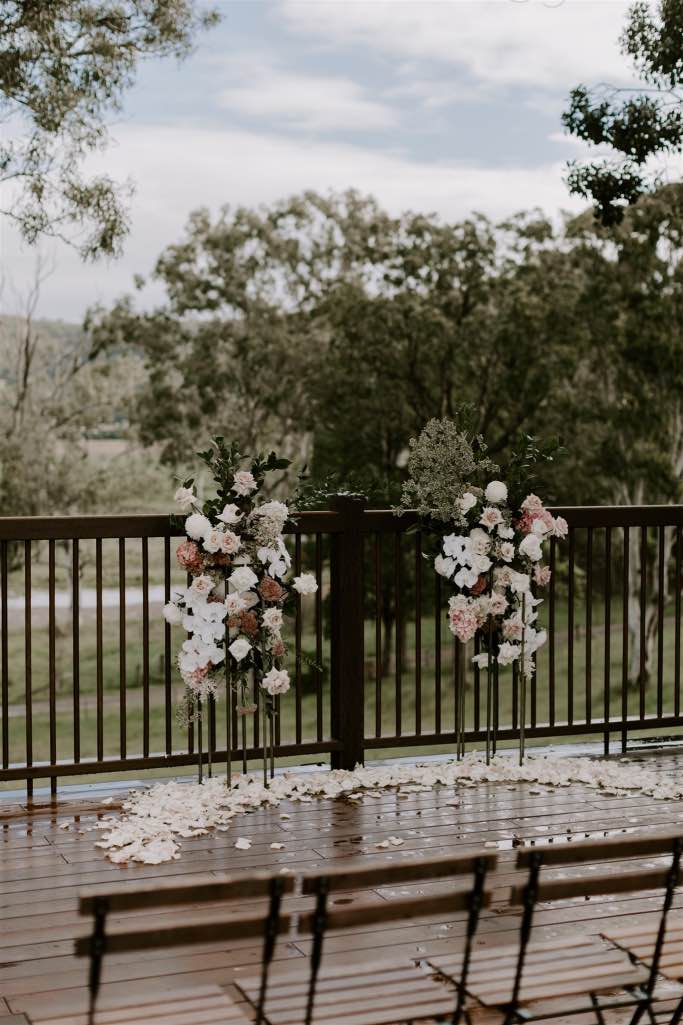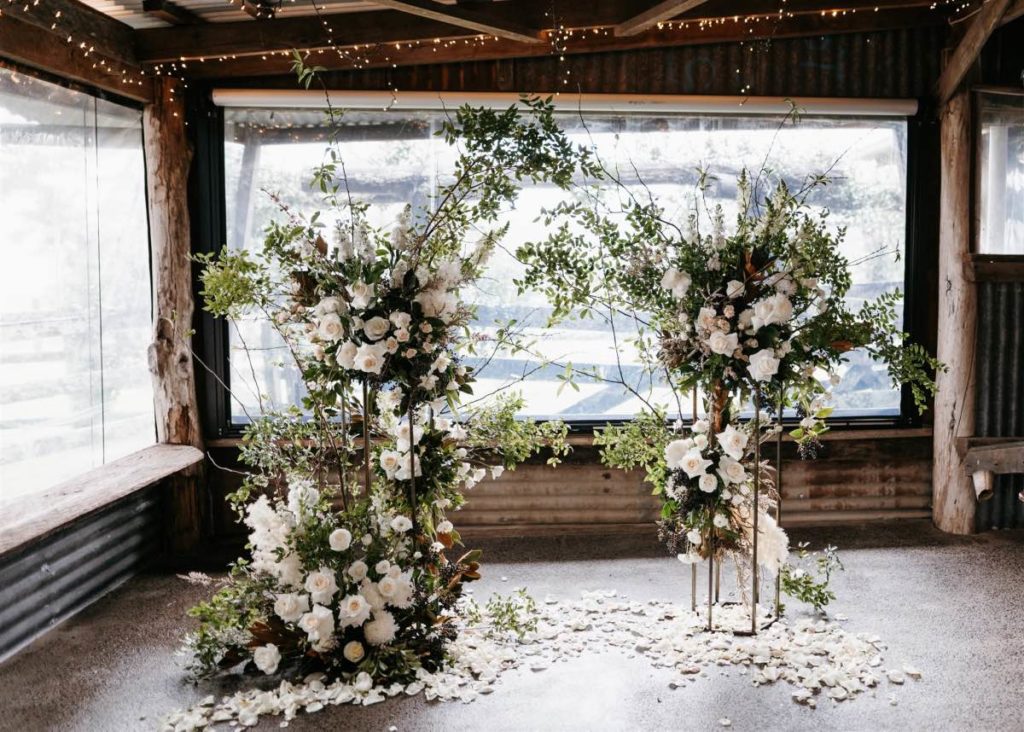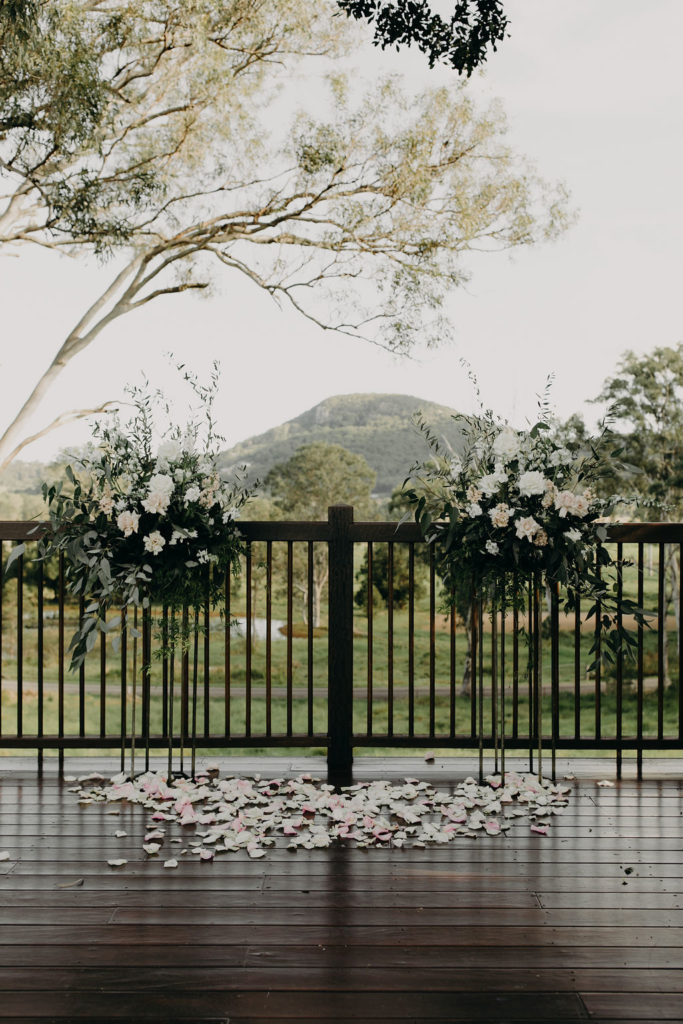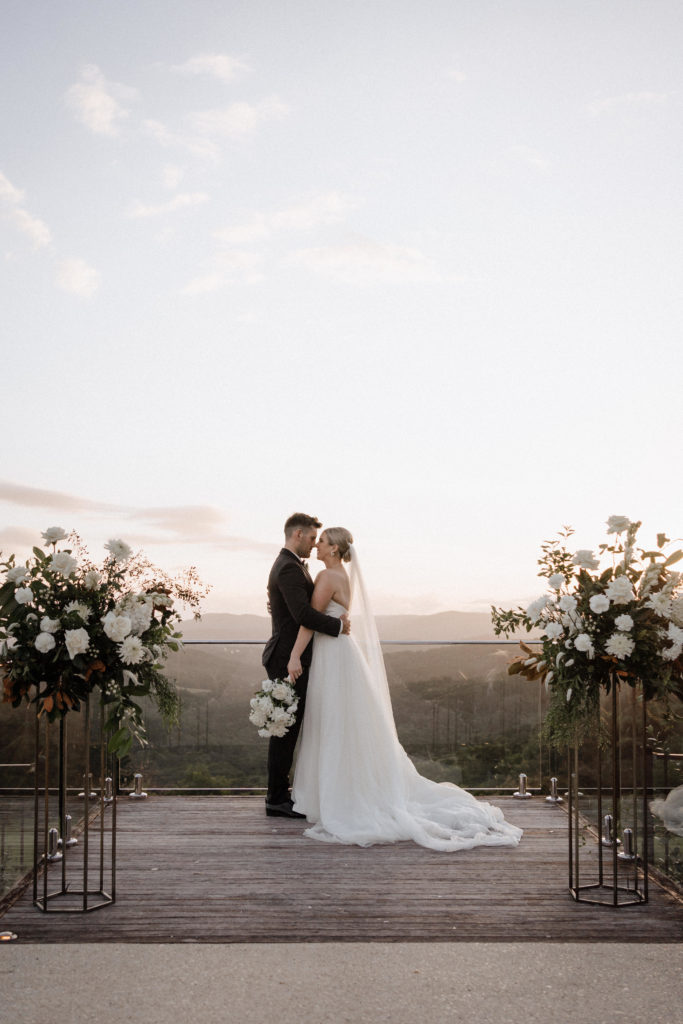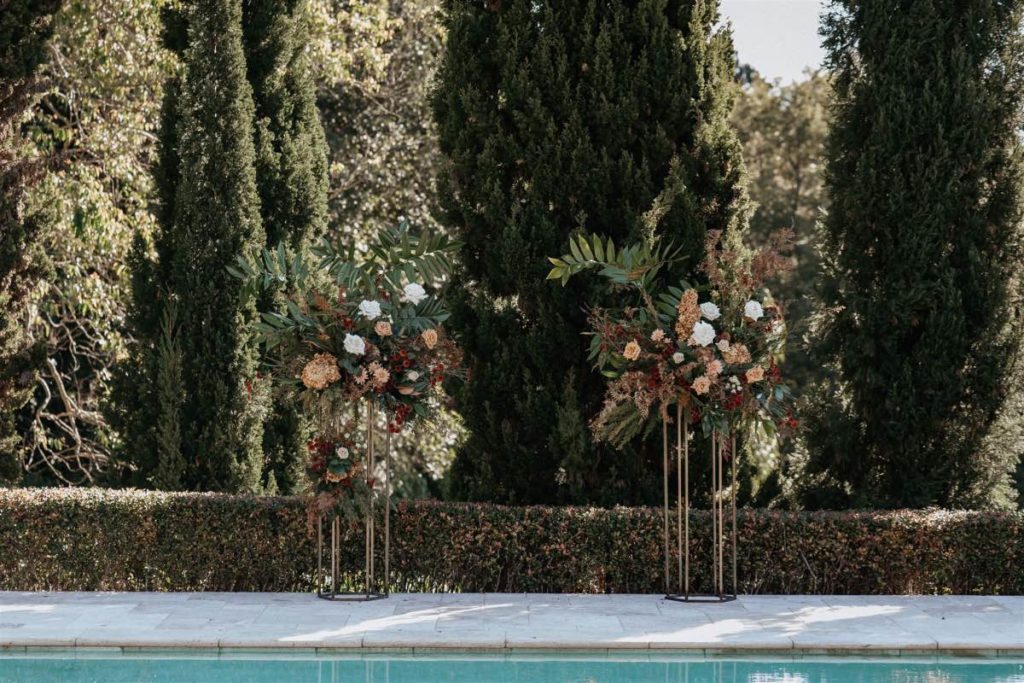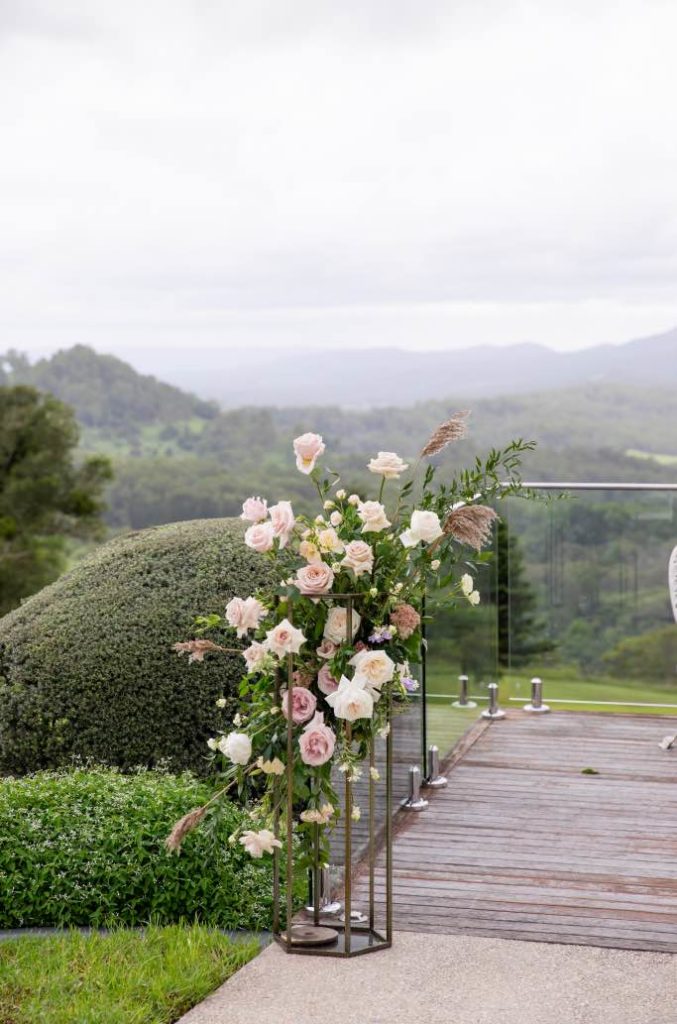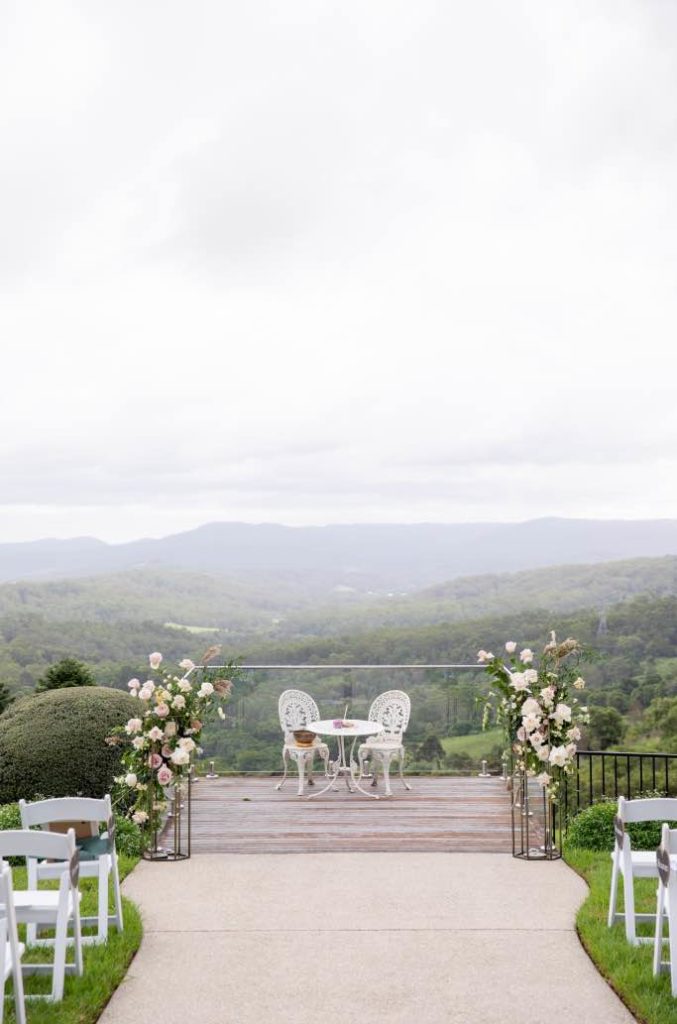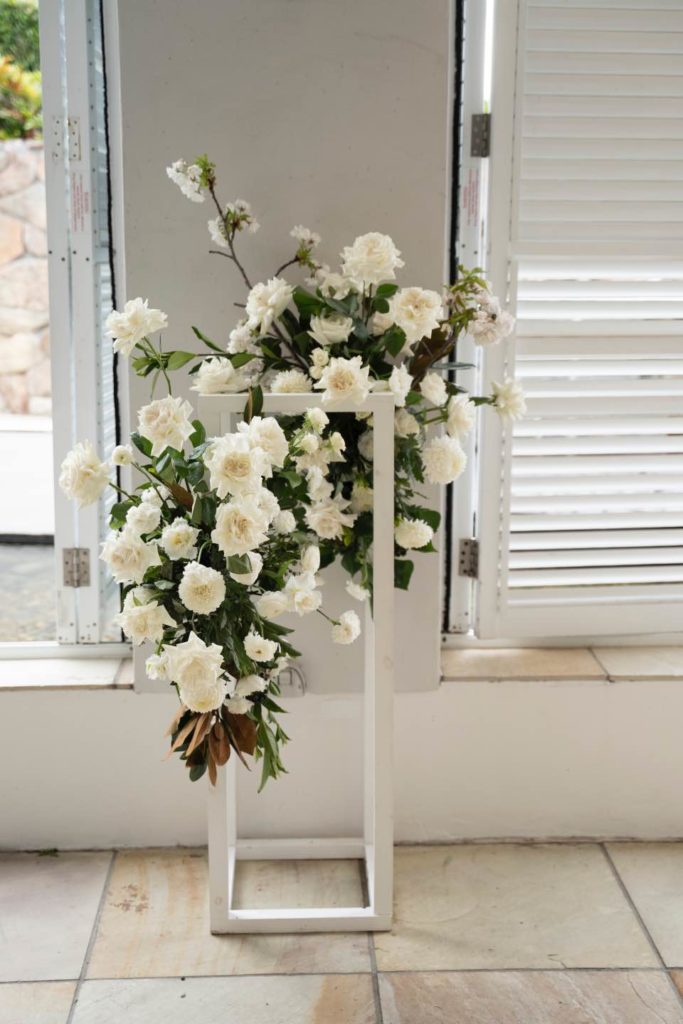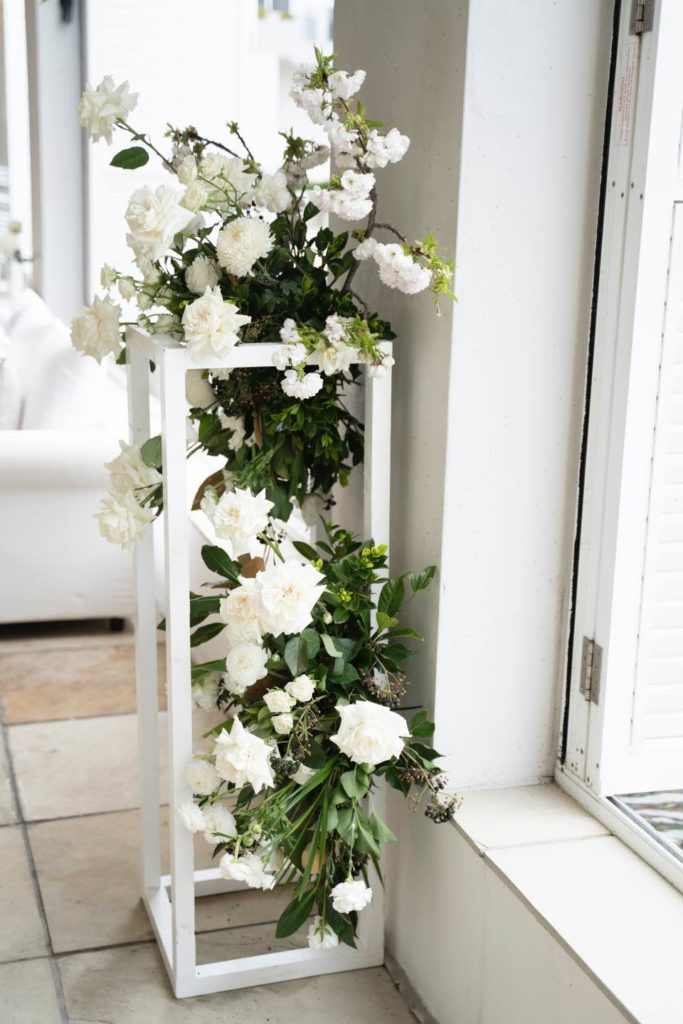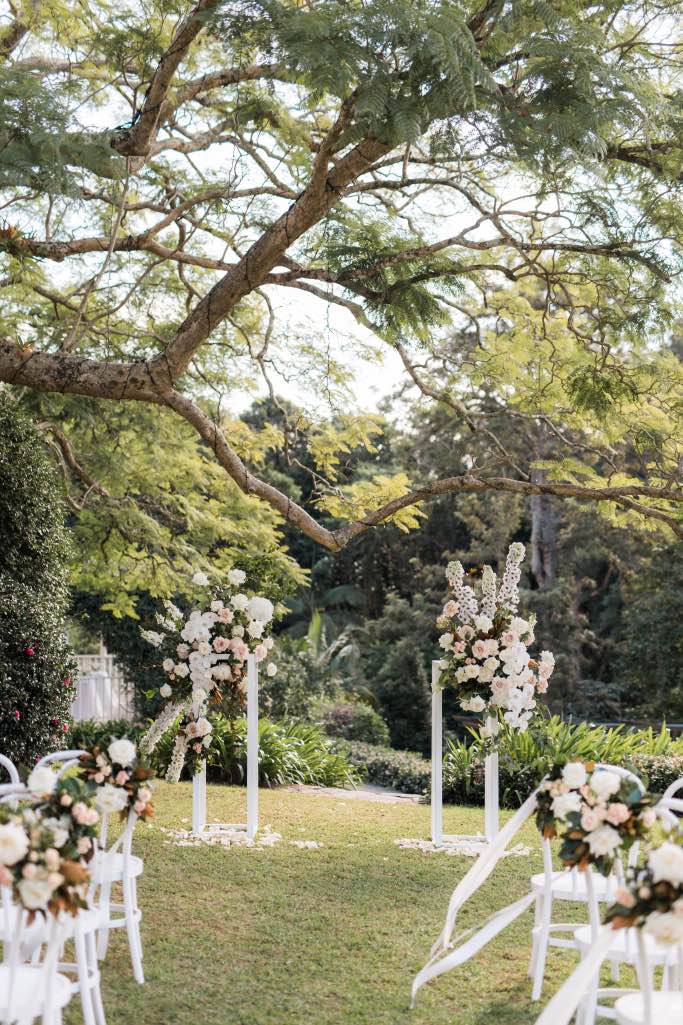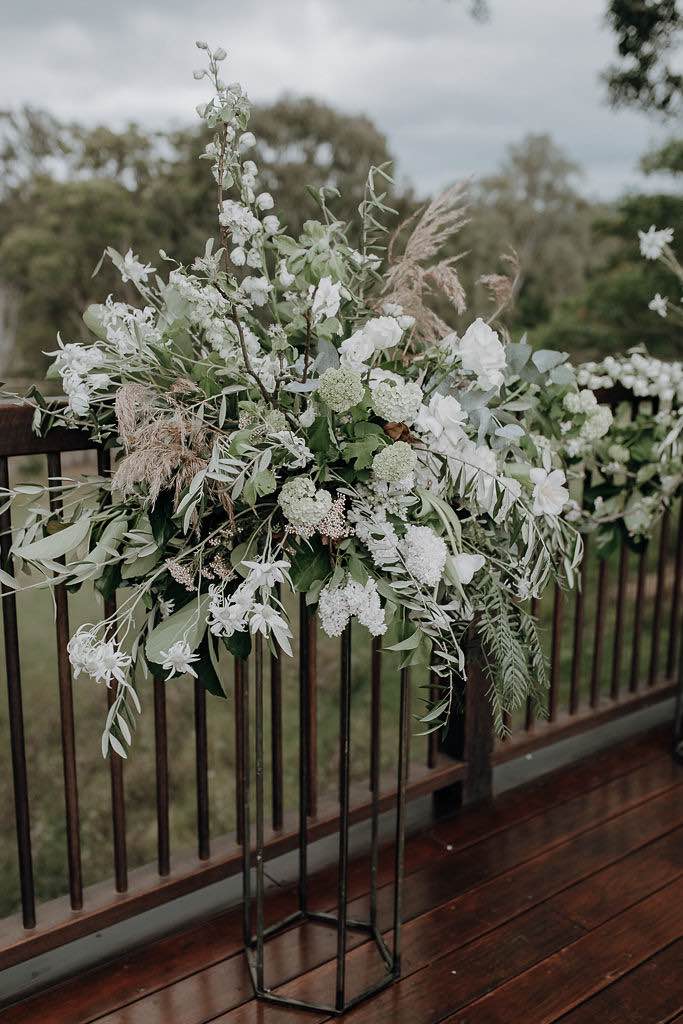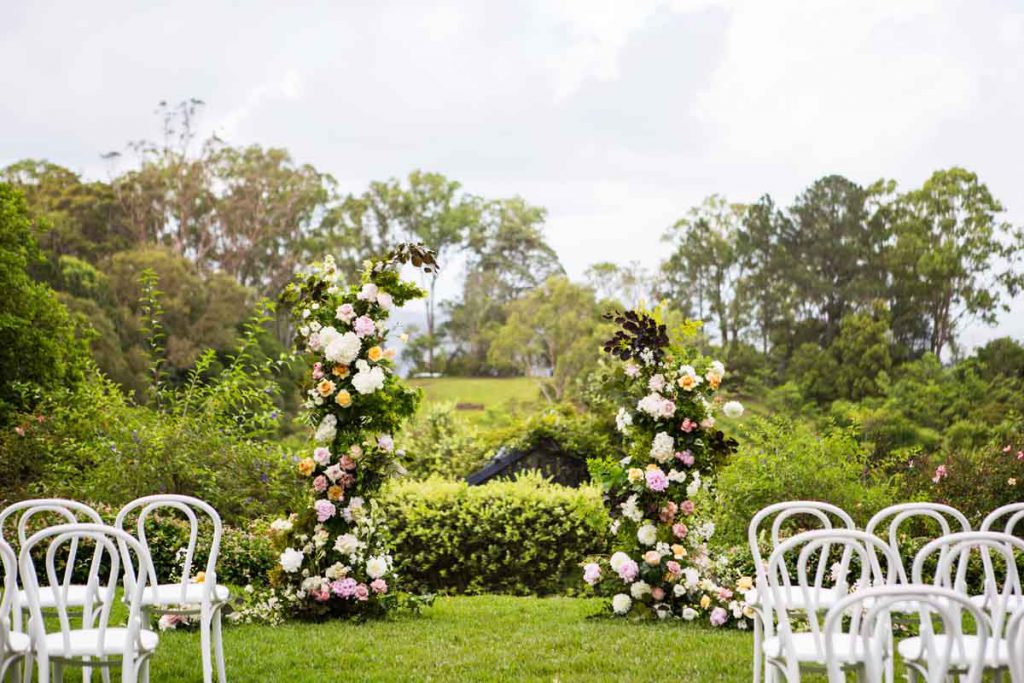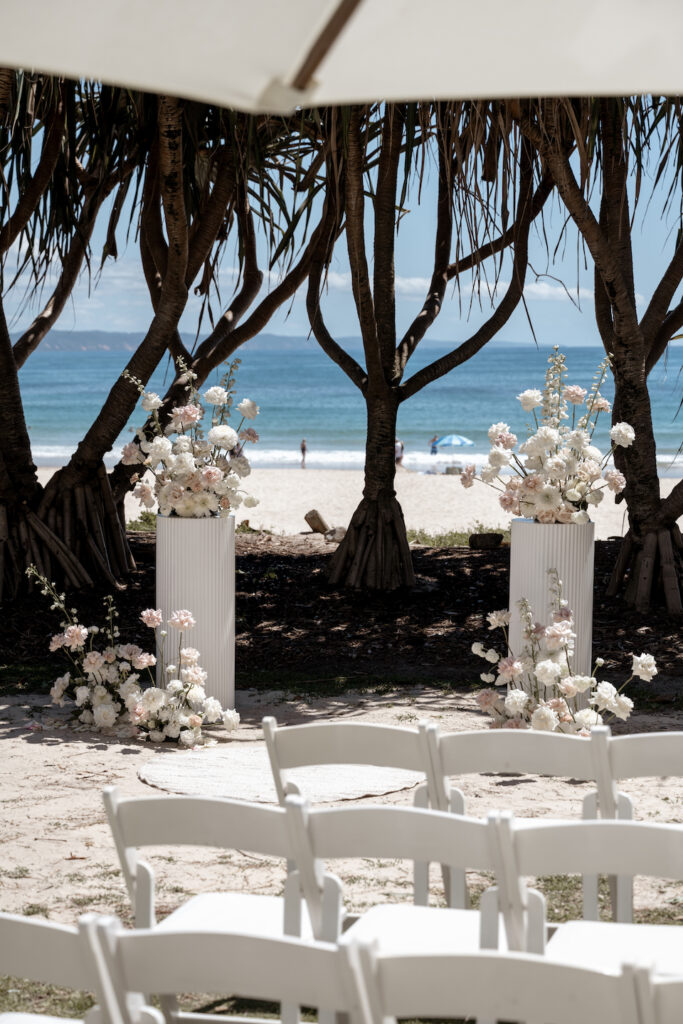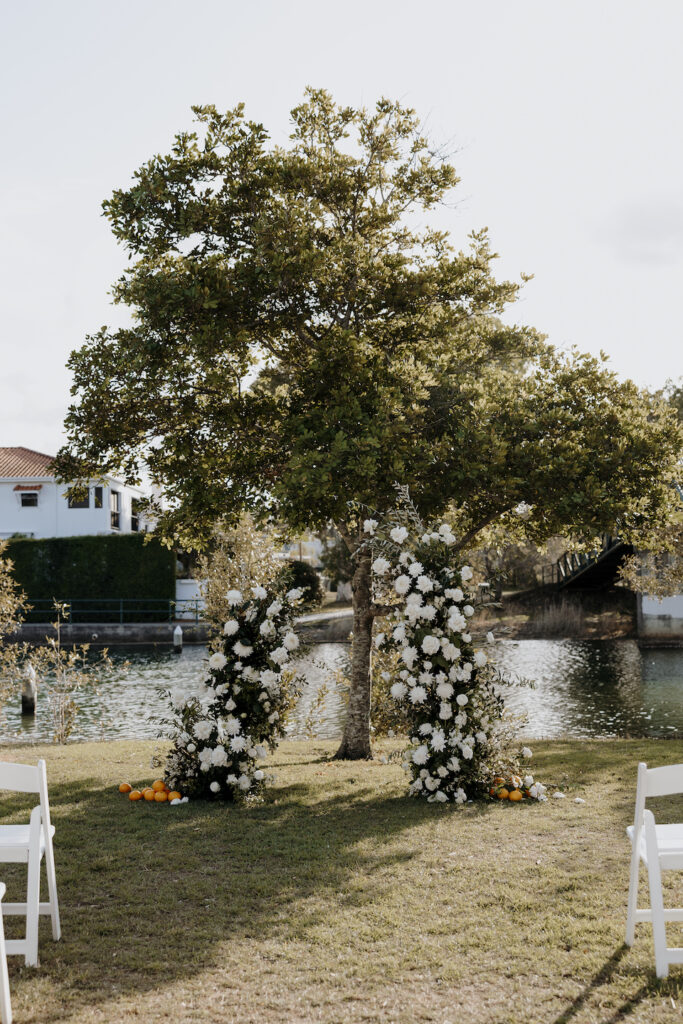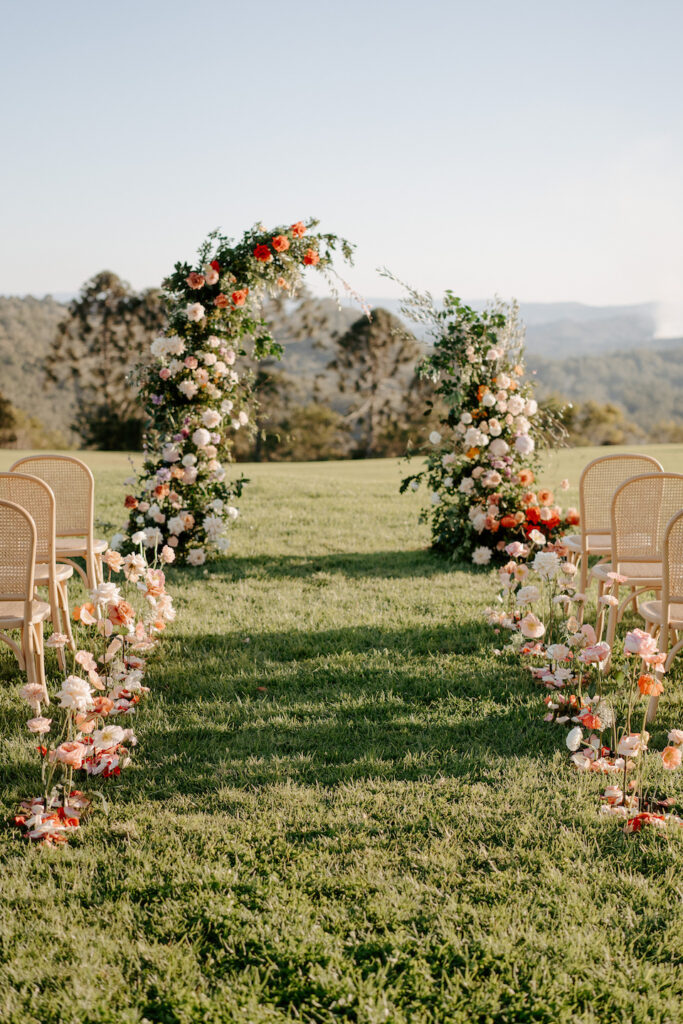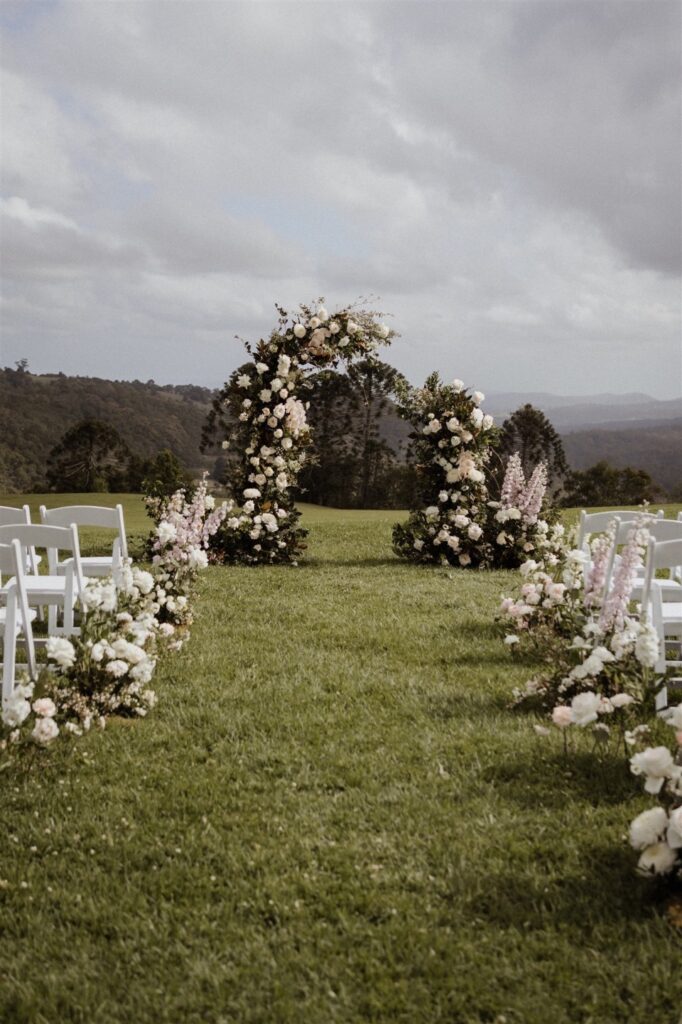 BESPOKE OR MULTI LEVEL DESIGNS.
These designs use existing structures or multiple levels of florals, elevated by plinths, frames, wine barrels etc. They are the designs we live for the lush layered designs that we get the most creative freedom with.
This also includes tree florals! These are built on site usually onto a wire base so we are not damaging the tree.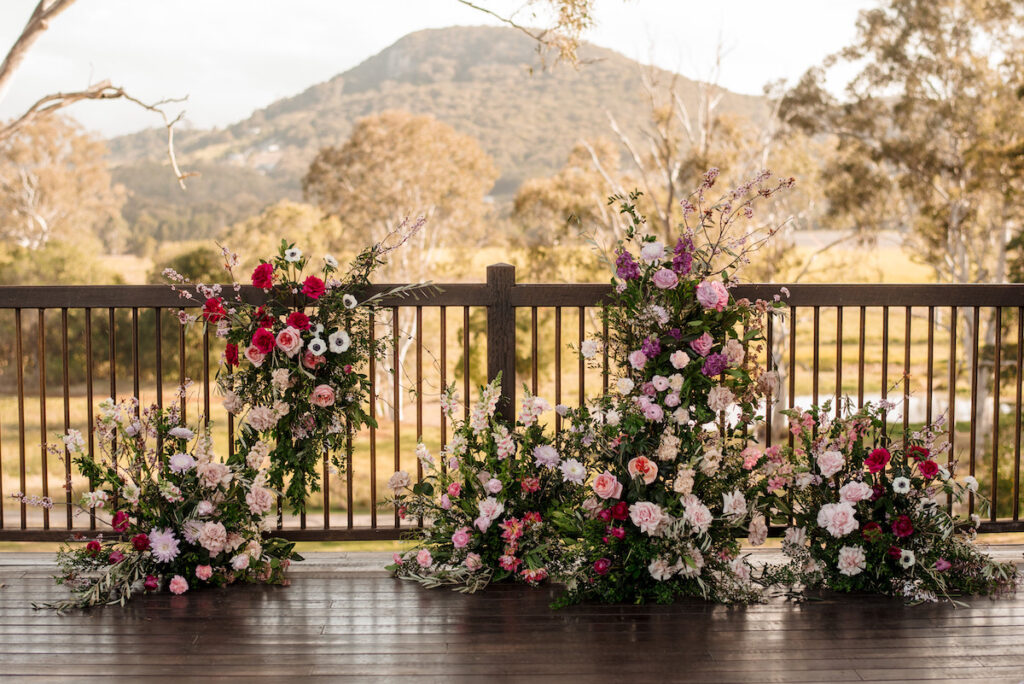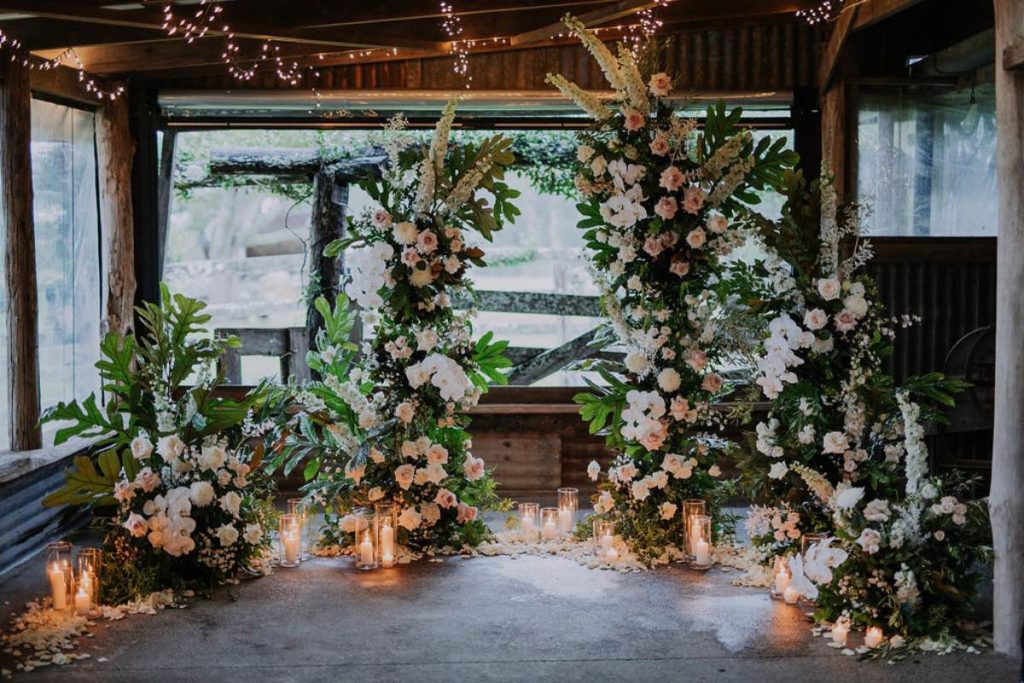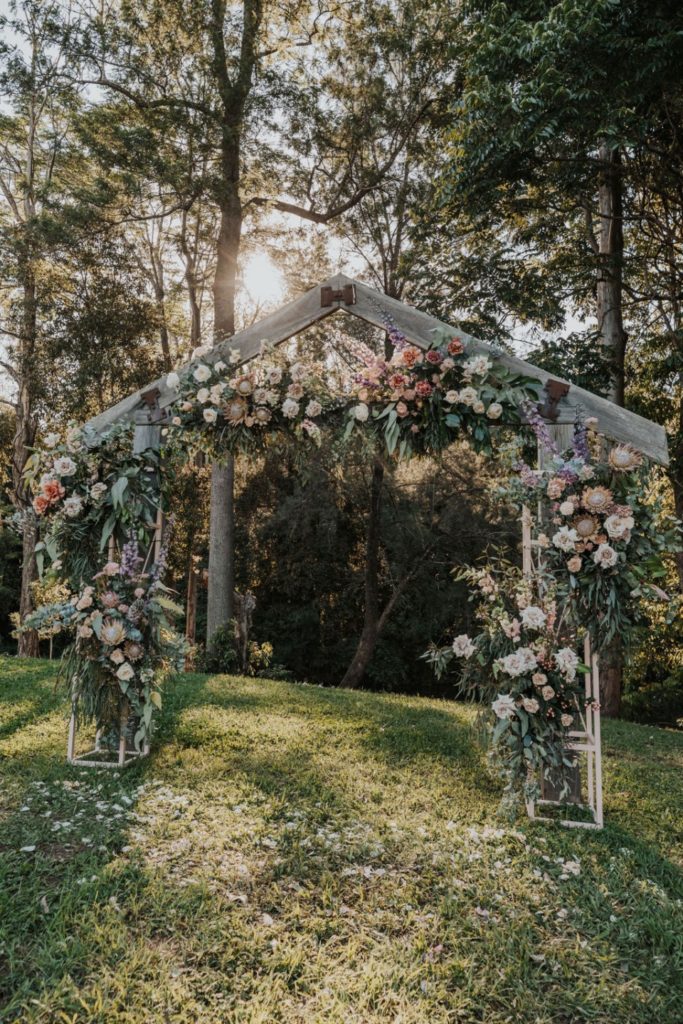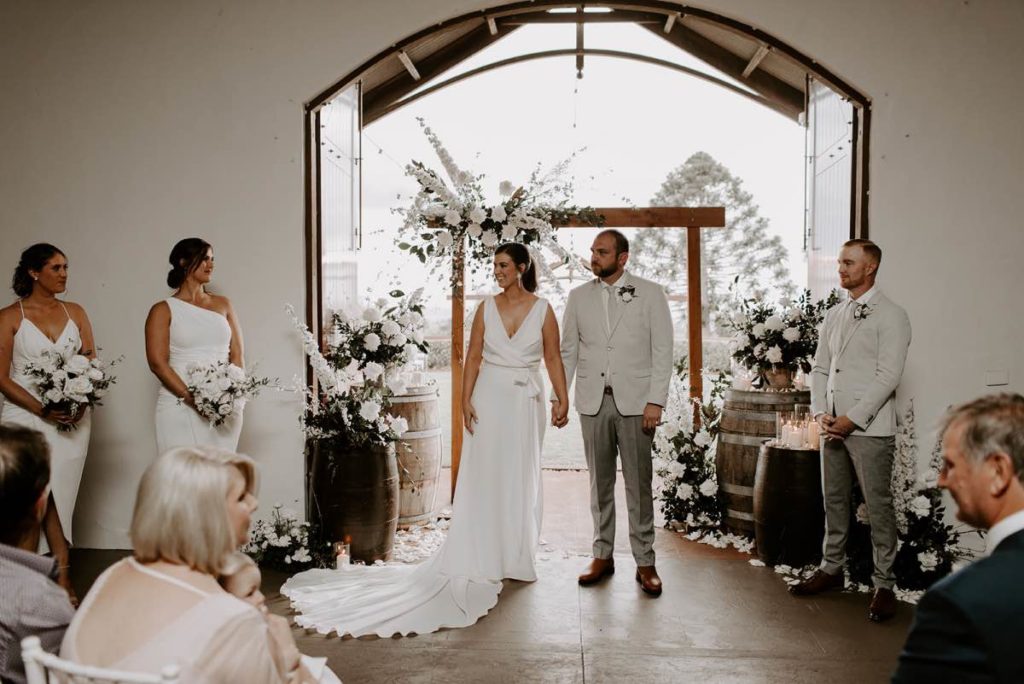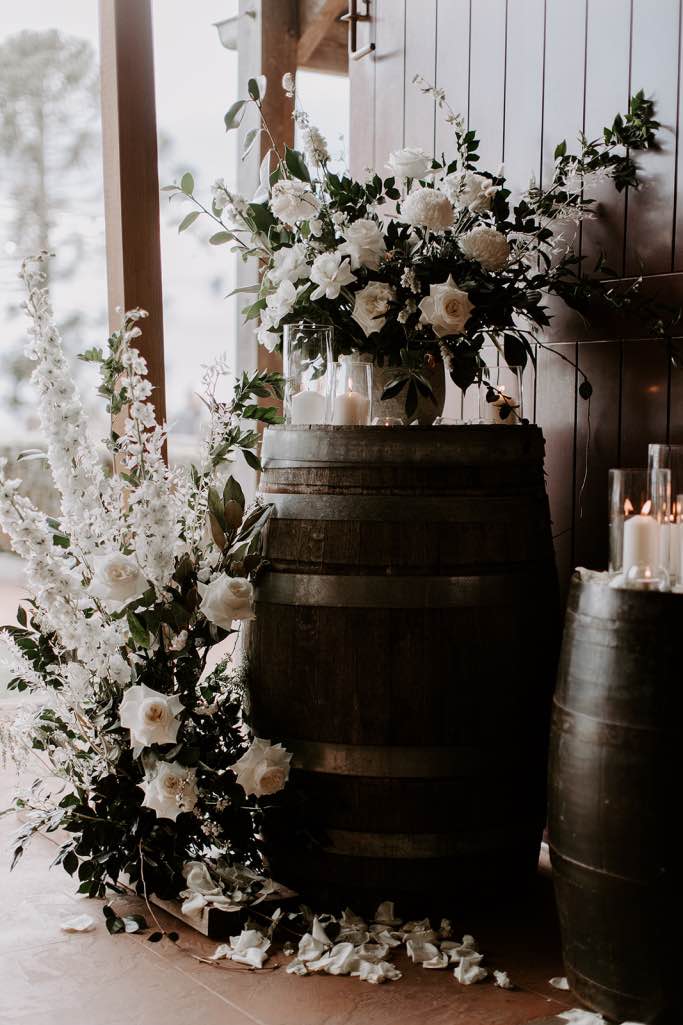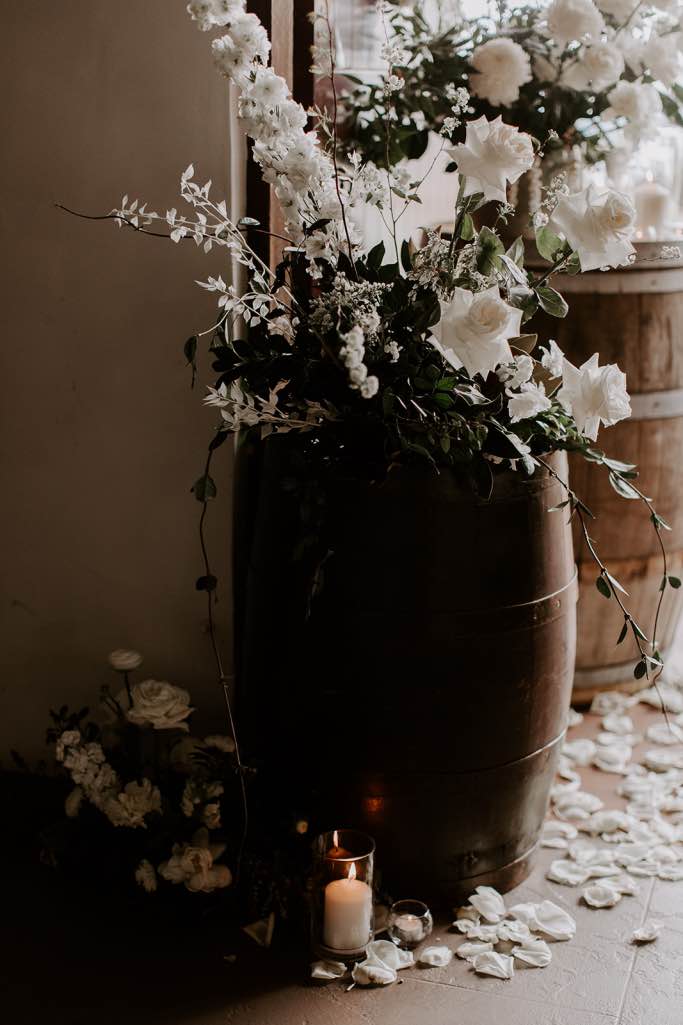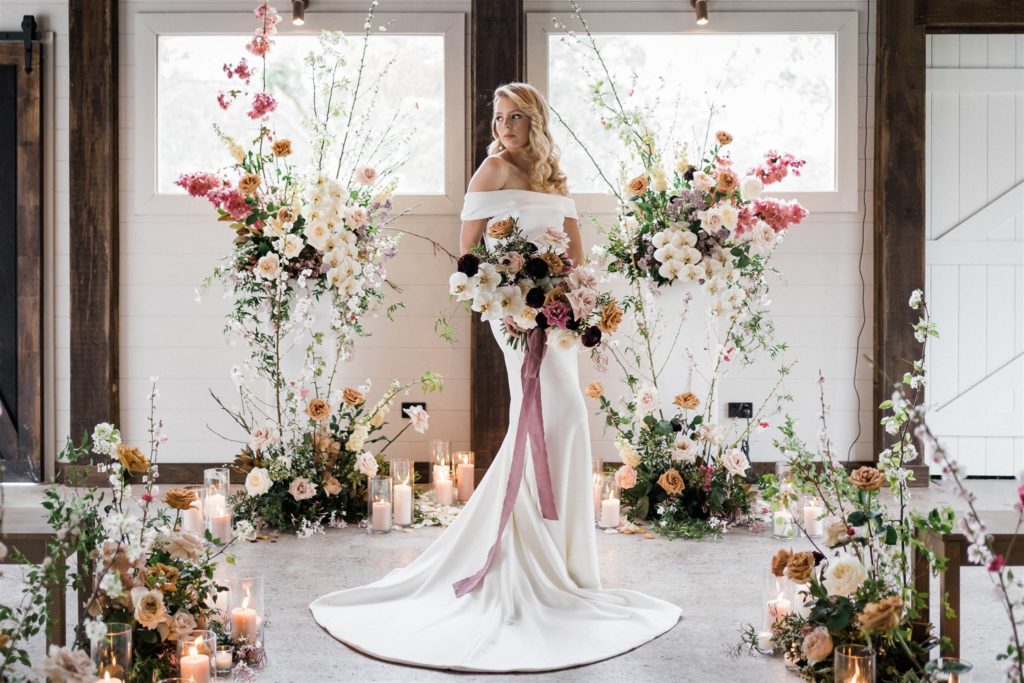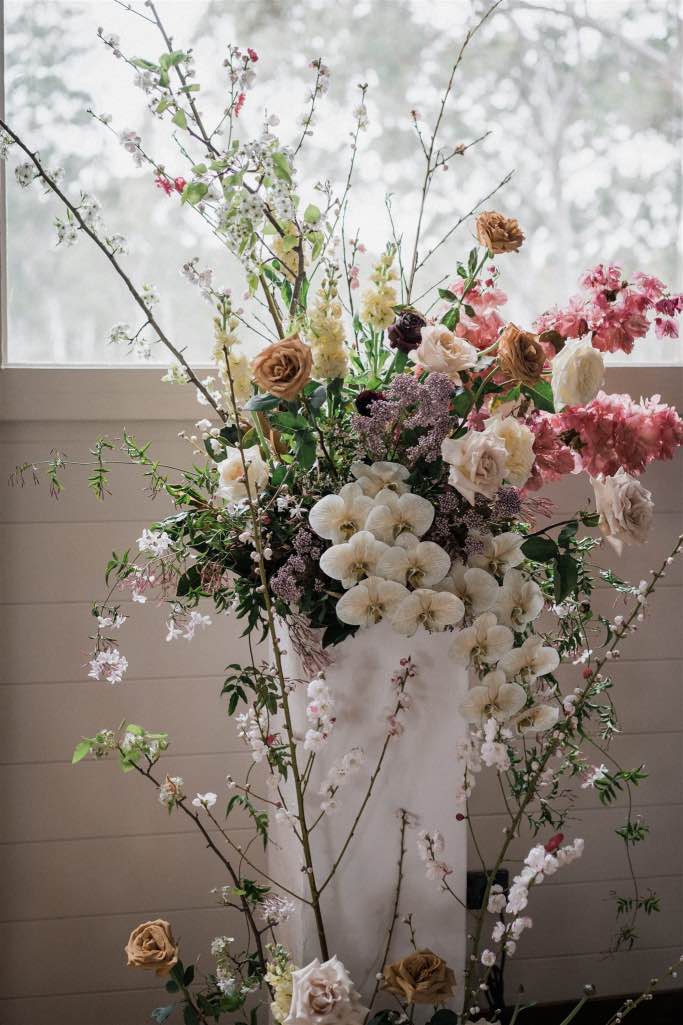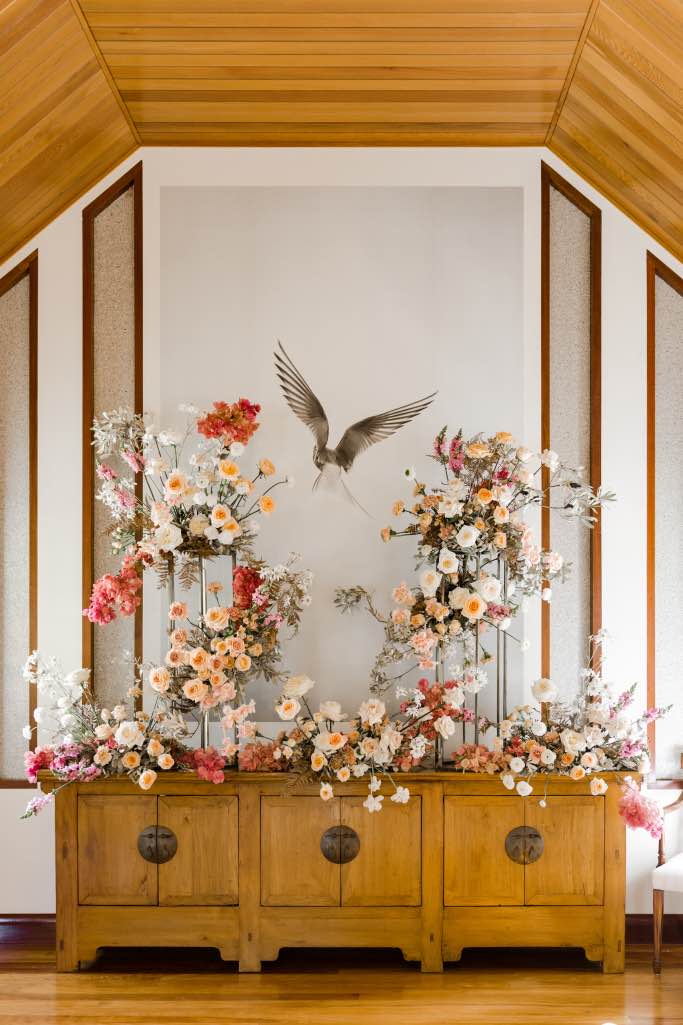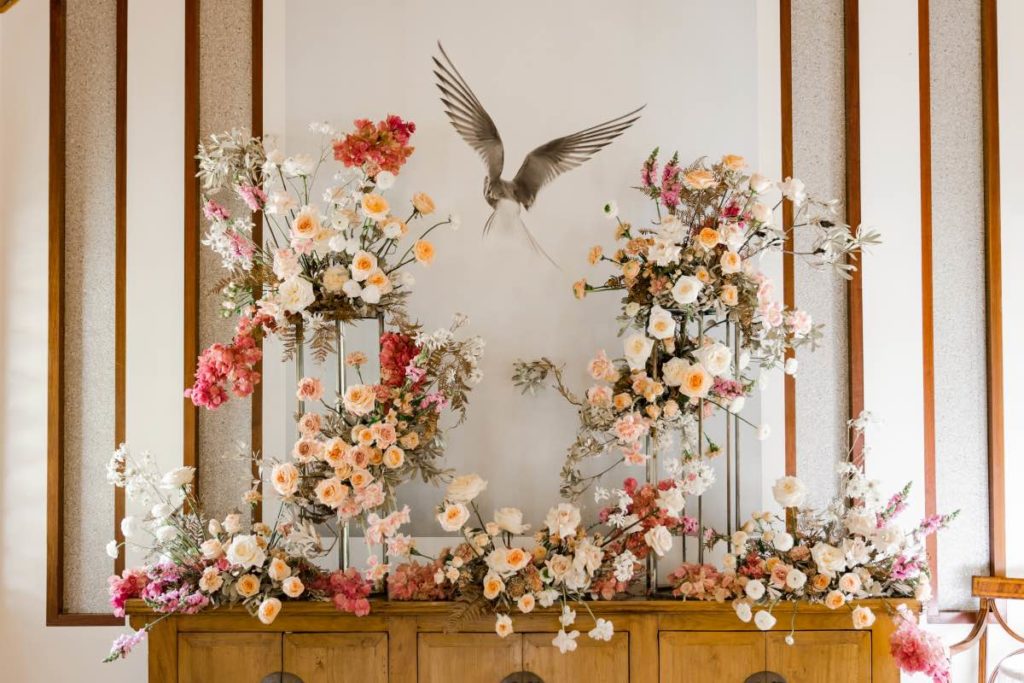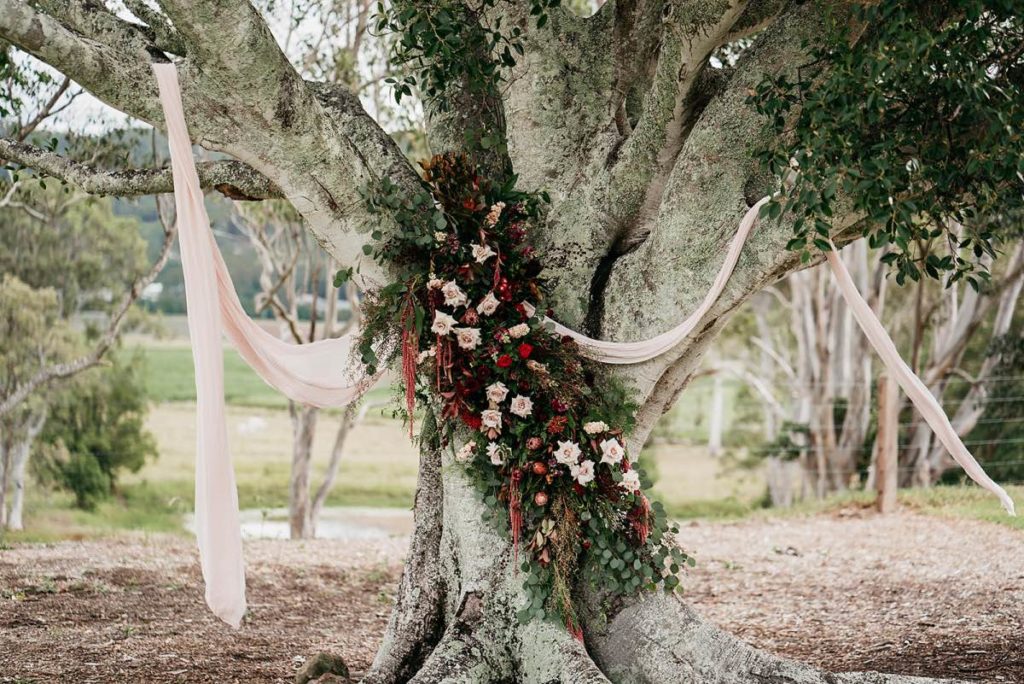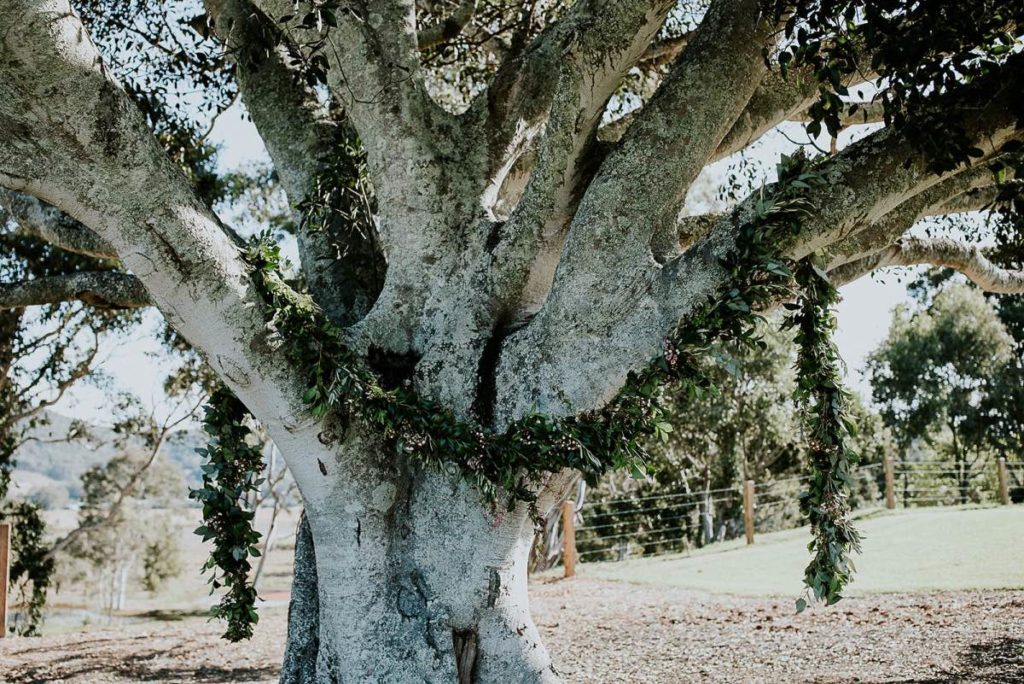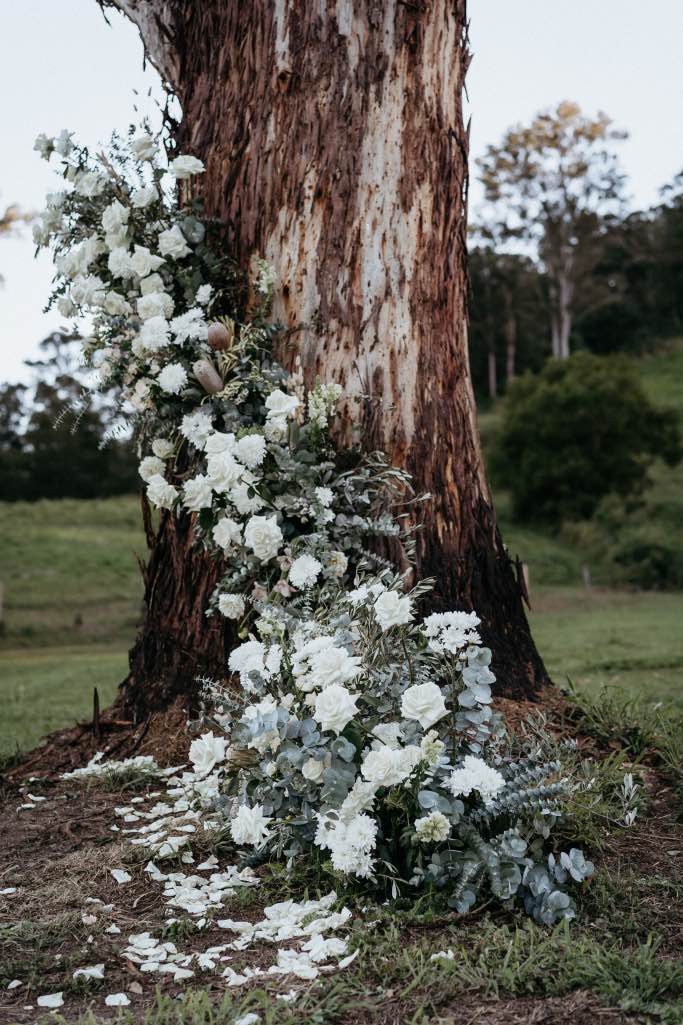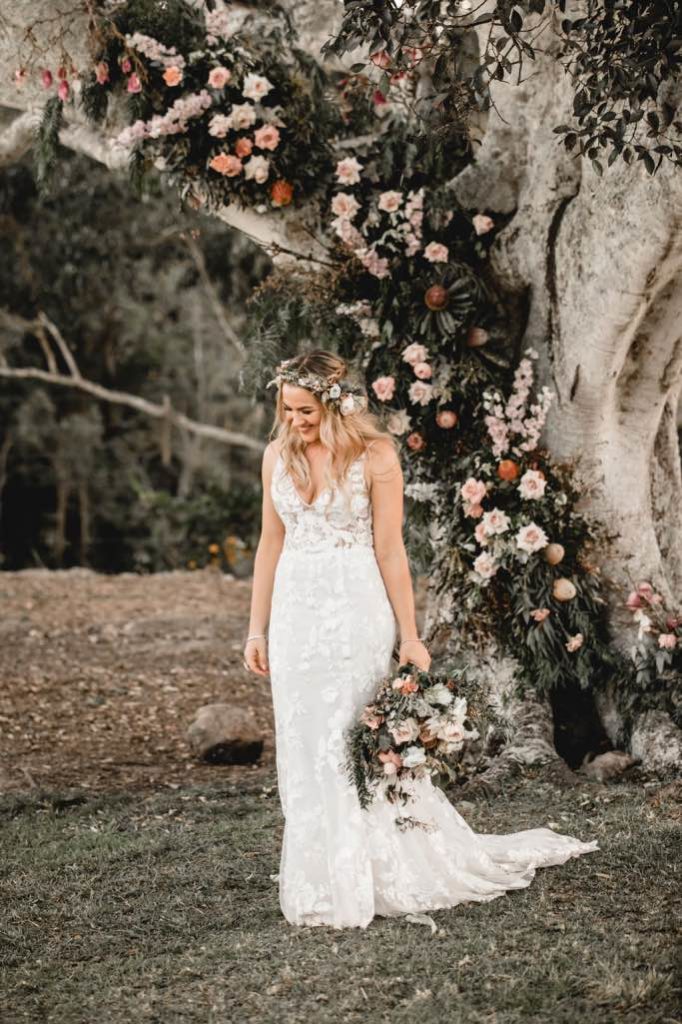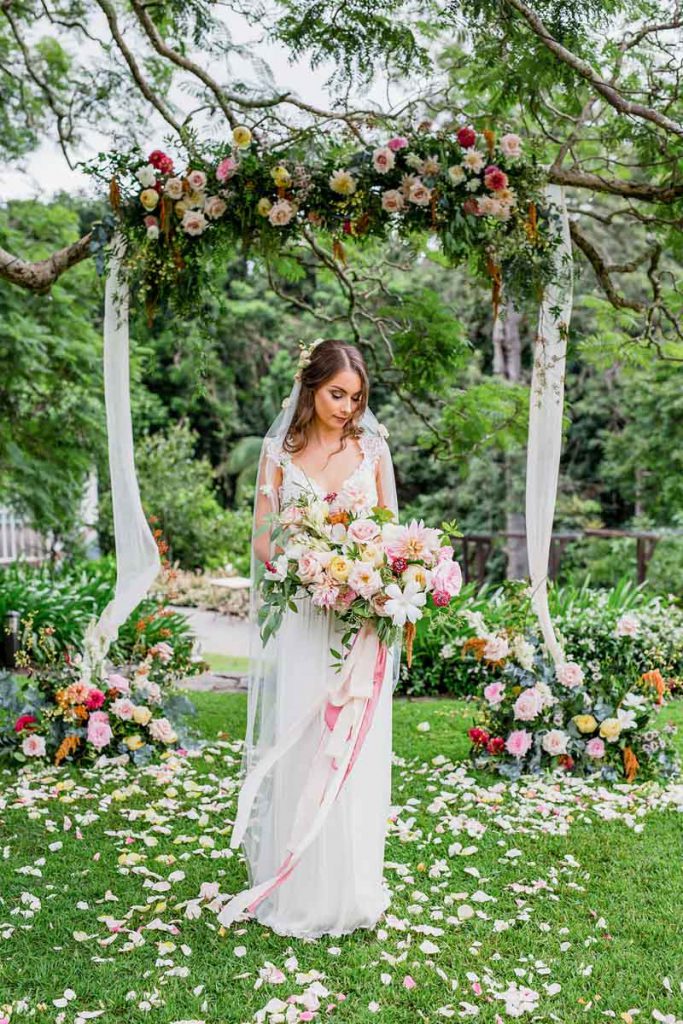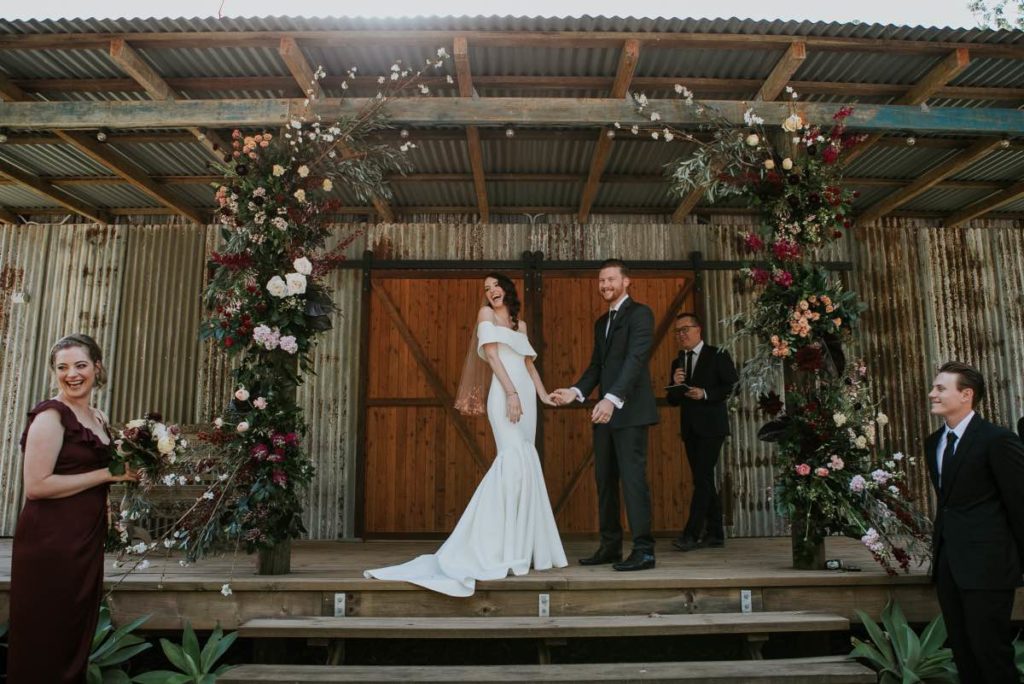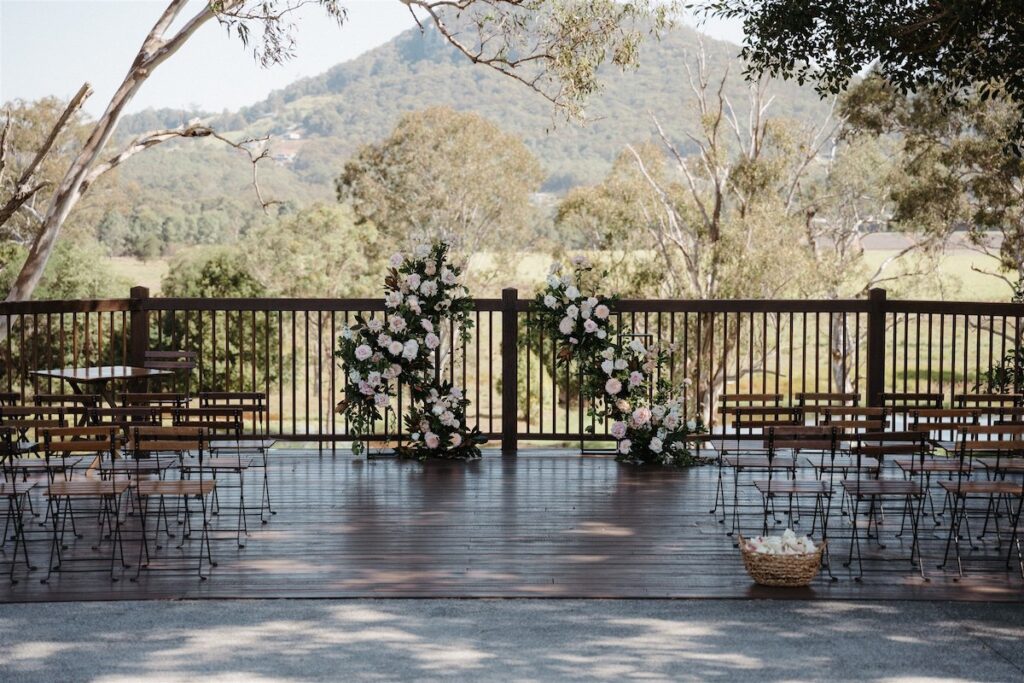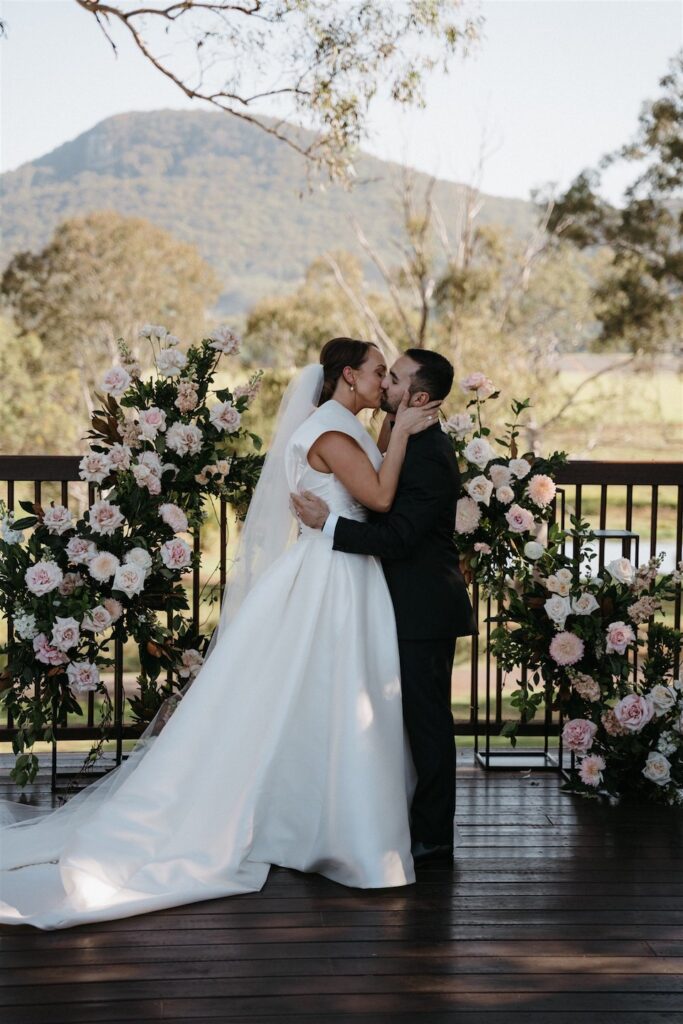 FLORAL NESTS
These are becoming more popular as you can showcase the view and are easily transferable to the reception space often by a friend or family member.