AUSTRALIAN NATIVES, FLAXTON GARDENS
FLAXTON GARDENS
SEPTEMBER 2018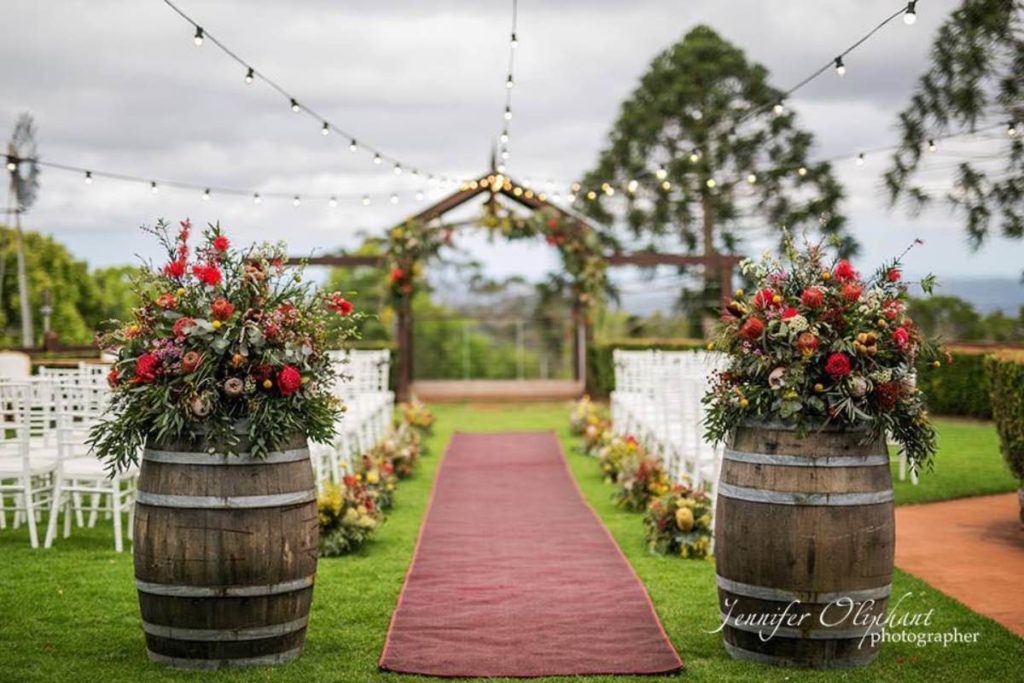 One of our loveliest brides ever, Rachel got married to the love of her life Adam in September last year at one of our favourite wedding venues, Flaxton Gardens.
Rachel had a vision of an abundance of natives, only AUSTRALIAN natives. We created her bridal bouquets from Kangaroo paw, warratahs, banksia, billy buttons, dryandra, grevillia, paper daisy, geraldton wax and boronia flowers with all native eucalypts and gums.
This abundance of natives continued from the stunning ceremony space of floral hedge gardens along the aisle to the barrel and arbour arrangements at either end. 
Located along the hinterland tourist drive in Flaxton, Sunshine Coast, Flaxton Gardens has amazing views of the coast from Noosa to Moreton Island. The Willow Bud team transformed the Winery Room reception space into a native wonderland with hanging chandeliers of wattle, foliages, trails of gum nuts and grevillia. Barrels were adorned with floral halos and tables lined with candles and floral arrangements. The ceremony arrangements were also moved to the tables for added lushness
The rich colour palette with pops of gold and yellow worked perfectly with the earthy tones in the Winery Room.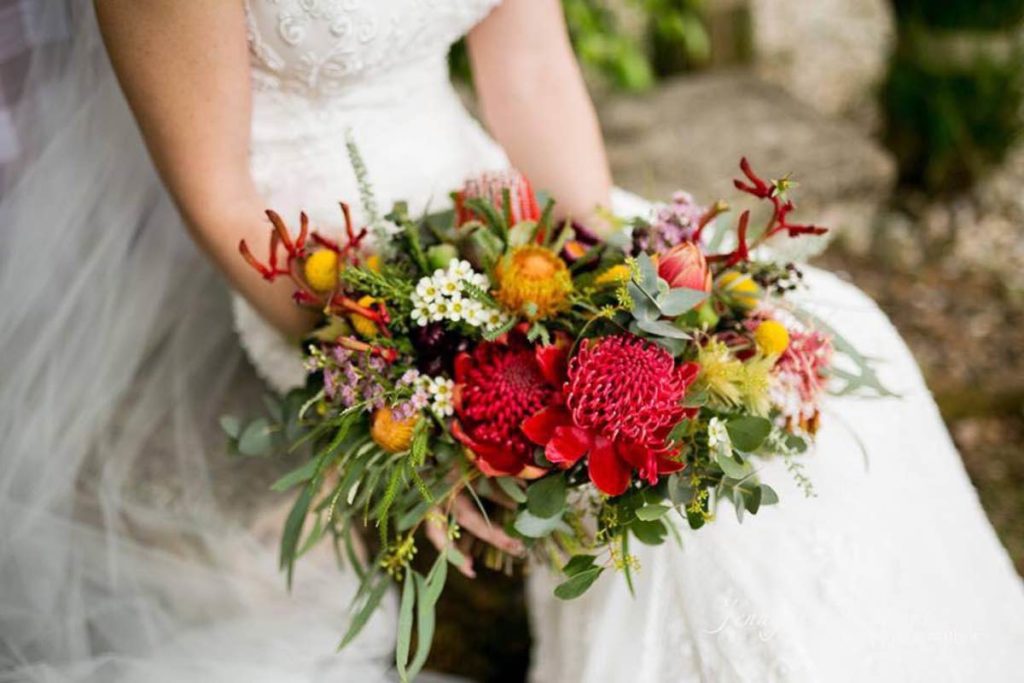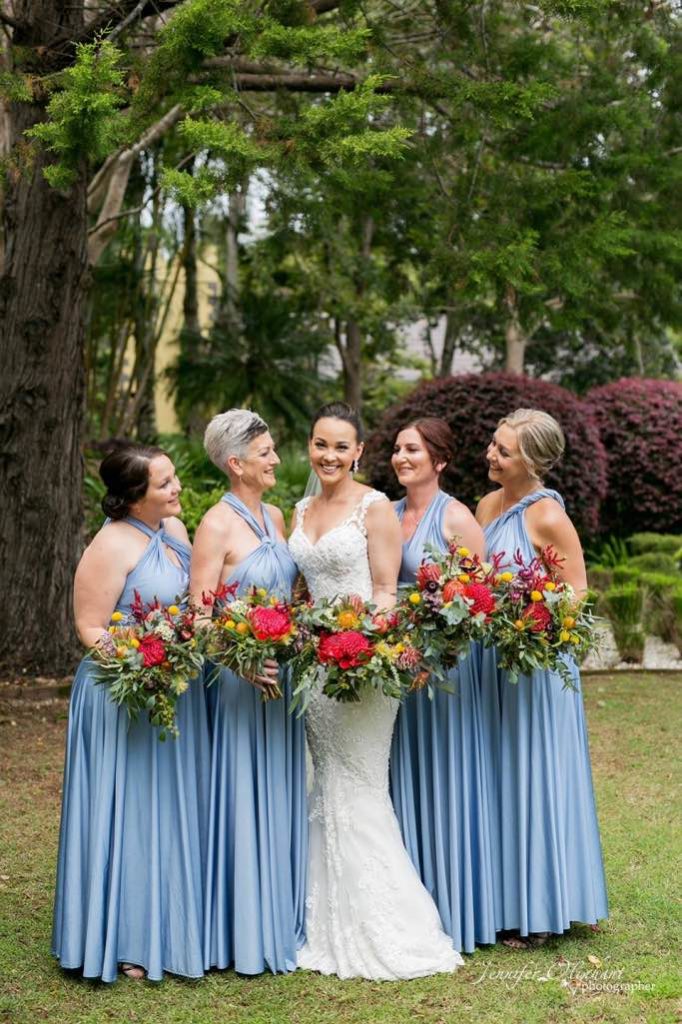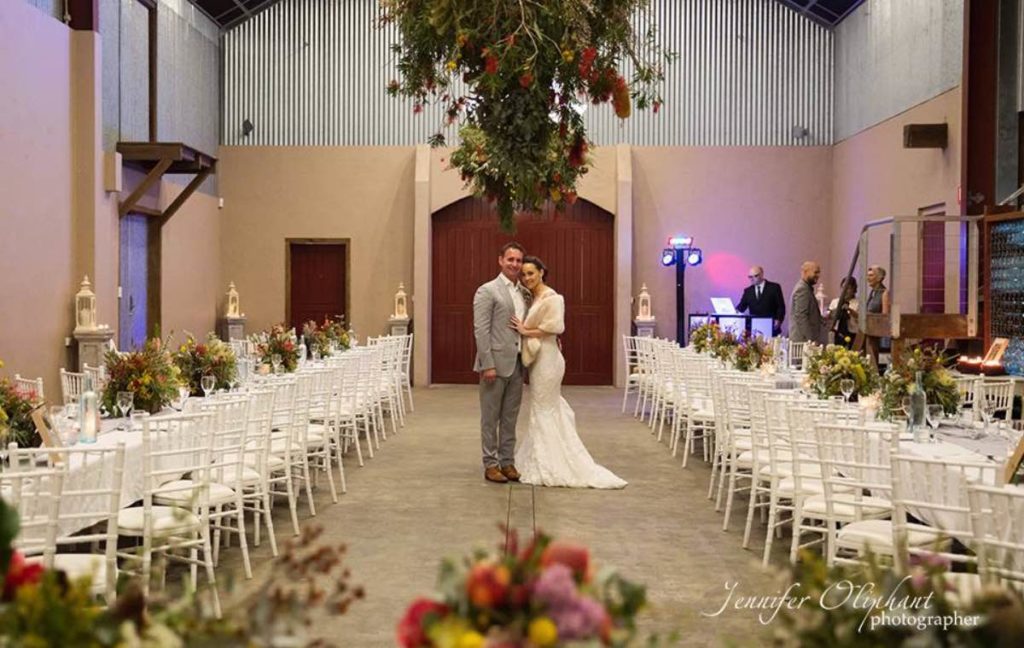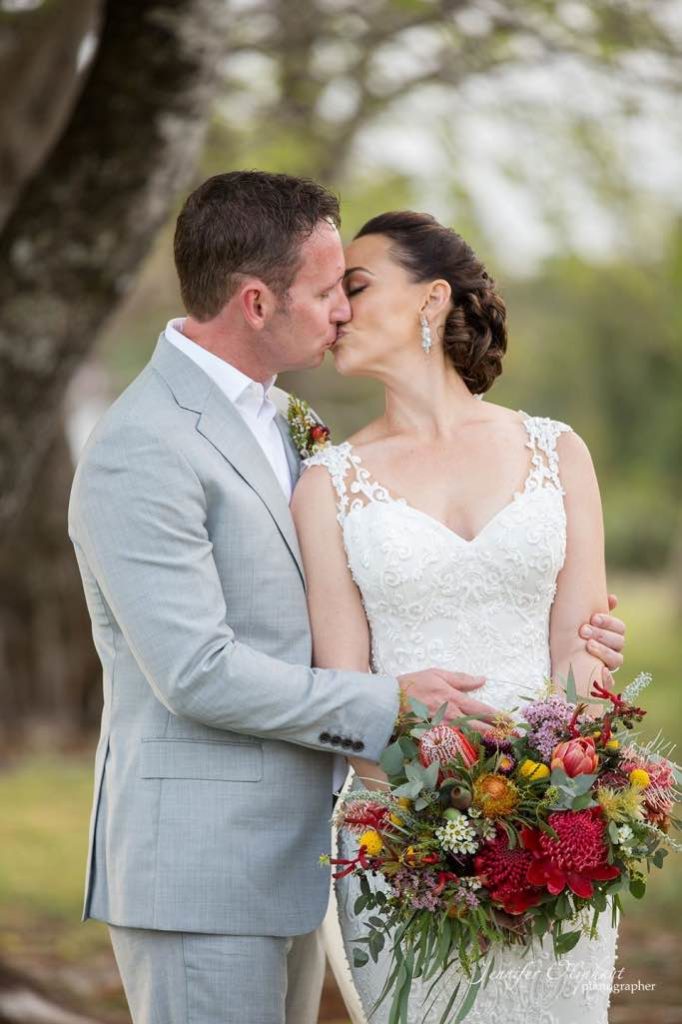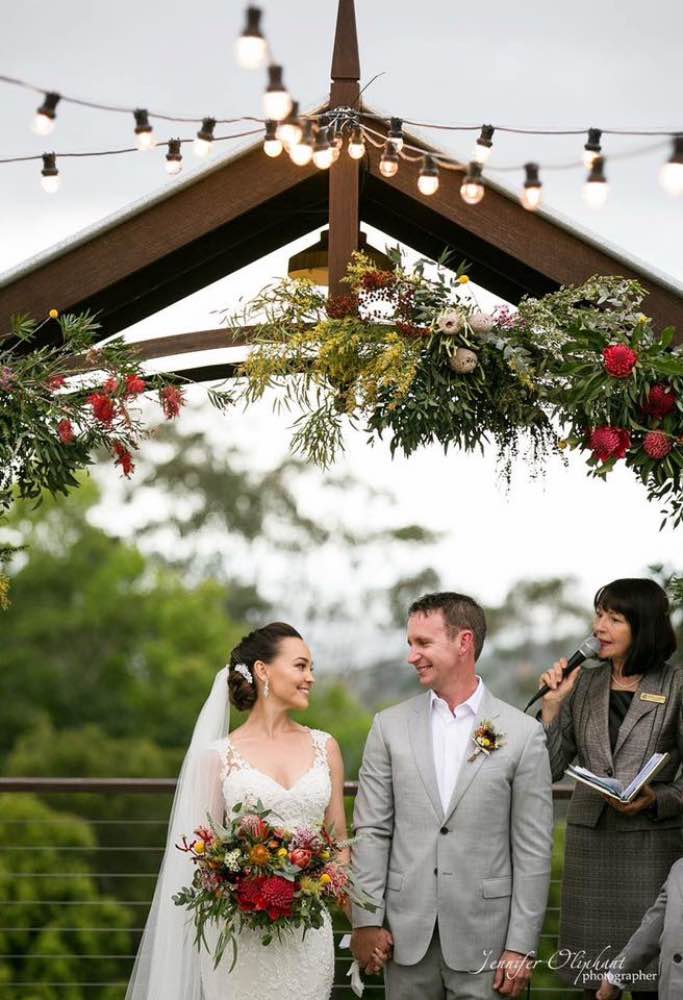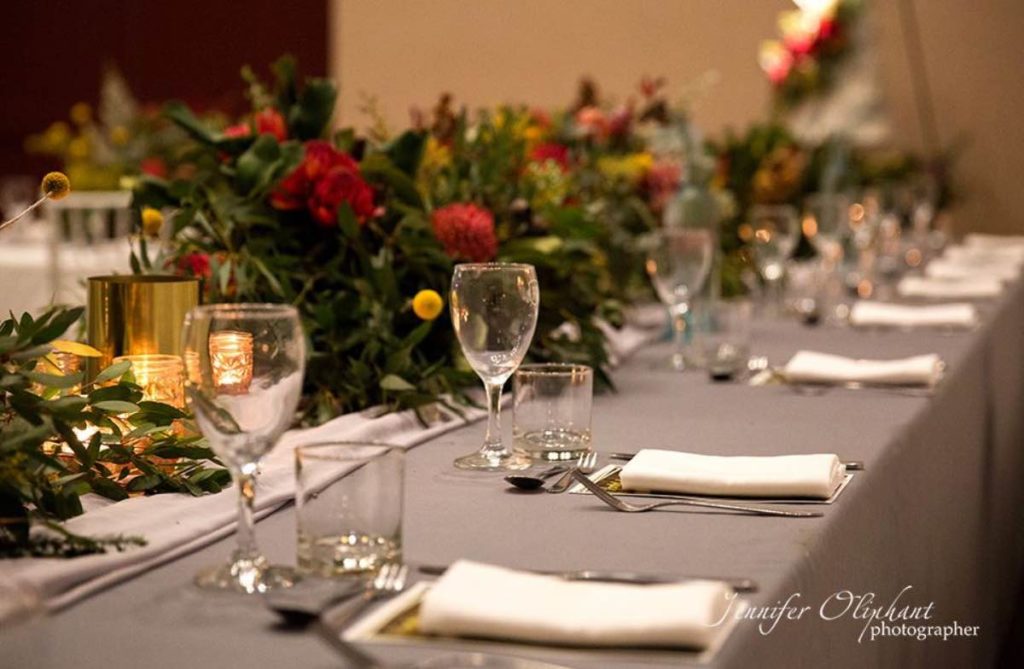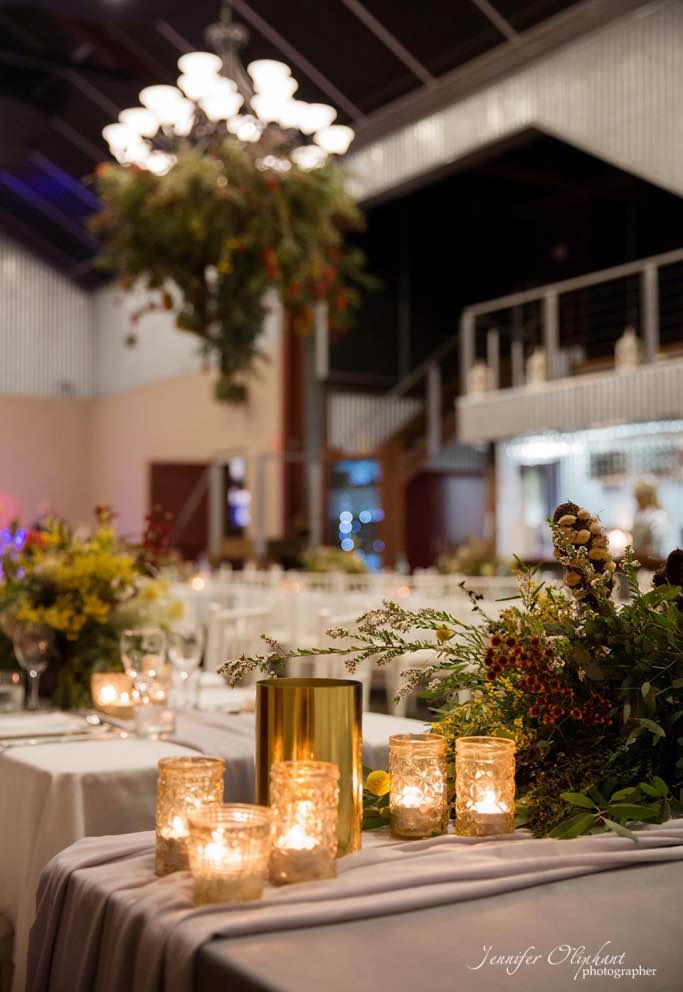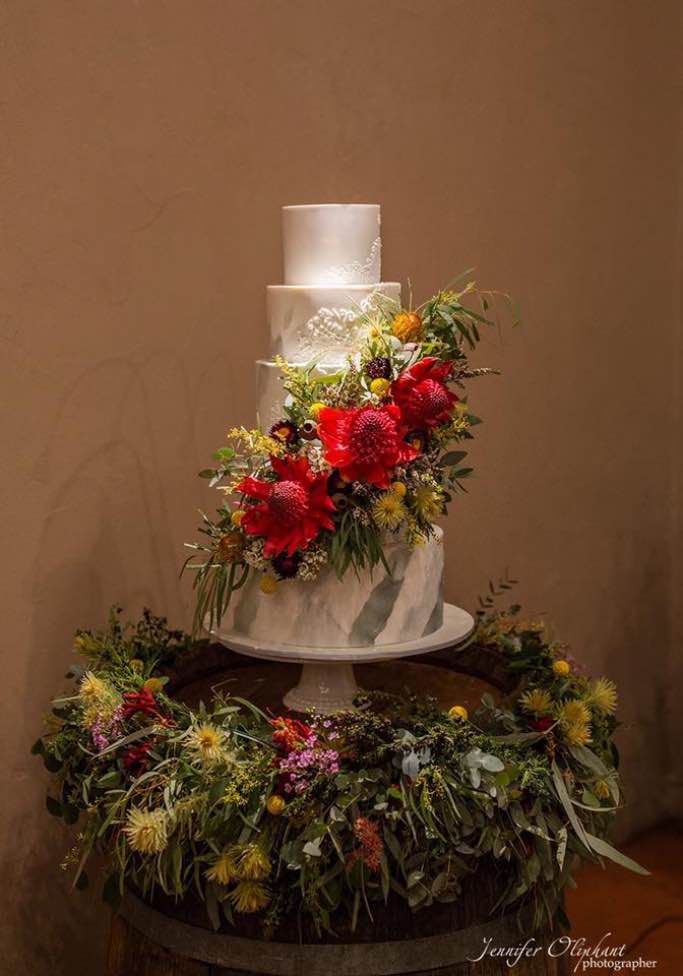 the floral arrangements were just stunning and 500% better than I could have ever imagined or hoped for. I cannot thank you enough for all you've done Sandi xxx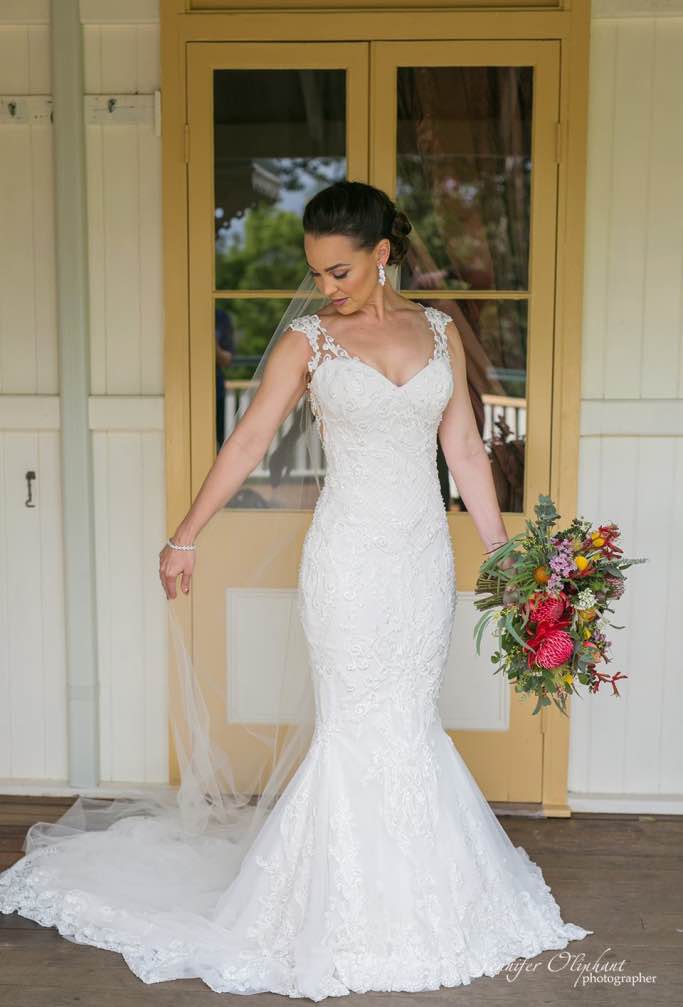 Photos JENNIFER OLIPHANT | Venue FLAXTON GARDENS | Hair EVELYN PARSONS | Celebrant MERLIN COGHLAN | Props SIMPLY STYLE CO. | Dress MARILYN CRYSTELLE BRIDAL