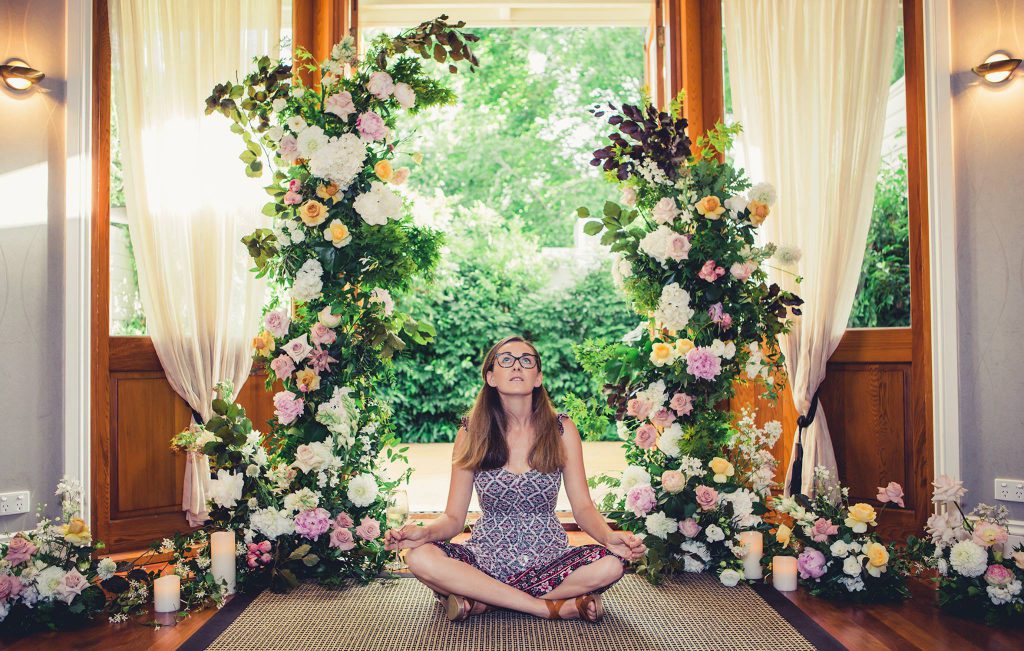 I have decided to write a little blog to let you know more about myself, wedding flowers, wedding inspiration and the amazing sunshine coast. My Name is Sandi and I have lived on the Sunshine Coast now for 5 years and have gravitated toward the Sunshine Coast Hinterland to finally settle. My Husband and I have a daughter named Willow and she was my inspiration to start Willow Bud my home studio based wedding flower studio. I love the Sunshine Coast and what it has to offer bride's, we have some of the most amazing beaches in Australia for a beach wedding and some of the most beautiful and intimate garden ceremony locations too. Not to mention, the amazing accommodation, local fresh produce and wines, The Sunshine Coast is a wedding wonderland!
After getting married myself in 2009 here on the coast I was completely hooked on Weddings and changed my career from a fashion design background to floristry and never looked back! I still use my fashion background in my work every day whether it be playing around with colour palettes or looking at how fashion and florals harmonise together in this modern world.
I also love nature and my back garden; I am fascinated by how things grow and how the seasons change. I love driving through Montville and Mapleton on a Sunday afternoon with my family and every time we visit a new tree is covered in flowers or fruit or the gardens of the old Queenslanders change every time. My husband hates this, but I always have a pair of cutters in the car and tell him to suddenly stop if I see a flower or a branch with moss hanging over a fence line! By the end of one of our adventures our car boot is often half full of treasures that I have found.
I am particularly drawn to the Hinterland, I have started to build up our garden since we bought our first home in Oct and hope to have masses of magnolia and camellia hedges, hydrangea, roses, lavender and other wild flowers to add to my bride's bouquets. I believe that with my love for collecting, gathering and growing I could create beautiful and special wedding flowers, something that no one else could make because they are not me! I have a box full of vintage lace, trims, ribbons and buttons that I can't wait to put together as the bridal bind of a bouquet or to incorporate into an amazing hair piece that is one of a kind and never to be made for anyone else again.
I am starting to realise that my dreams are coming true and that my life is amazing. This job that I have created for myself has been hard work and takes up allot of time. But working alongside brides and creating something so special and unique to them on one of their most important days of my life really does take my breath away. I had to pinch myself when a bride recently came to my house a few days after her wedding and gave me a thank you present of a potted hydrangea. I was thinking 'a gift for me, for doing my job, doing flowers for your wedding?!'It was such a kind gesture and what she didn't realise that she gave me a gift long before the pot plant. She gave me the opportunity to create something special for her wedding day.  I have planted it in the garden and hope it flowers in the new season for a new bride. Wouldn't that be really something special!